Jennifer Lawrence has stepped out for the first time since her plane was forced to make an emergency landing over the weekend. The 26-year-old star enjoyed a low-key stroll around New York with a female companion on Wednesday. Her hair pulled back into a bun and dressed in a denim jacket, black dress, and black sandals.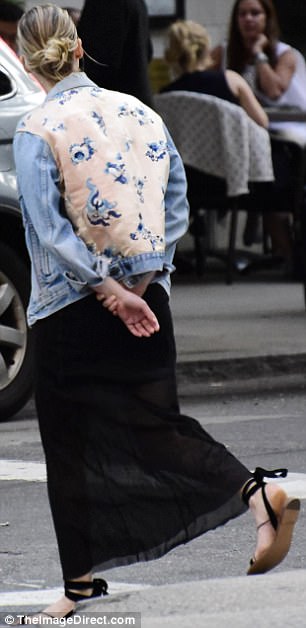 The pals later stopped for dinner at the Flora Bar on Madison Avenue. The Silver Linings Playbook actress suffered a mid-air scare while travelling from Louisville, Kentucky, on Saturday.  One of the engines failed at 31,000 feet. The pilots made an emergency landing, but while in the middle of the unscheduled stop, the other engine failed.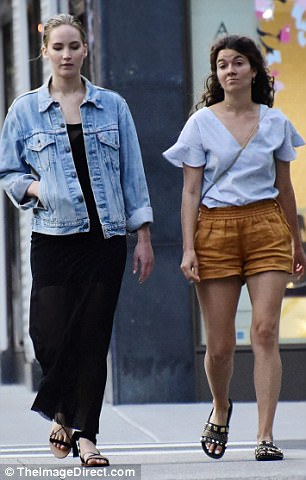 Fortunately, the private plane landed safely in Buffalo, New York, and was greeted by multiple emergency vehicles. A spokesperson for the actress – who had been in Kentucky visiting family – confirmed to E! News that she was unhurt. The Hunger Games star – who dating director Darren Aronofsky – recently spoke about how she 'works very hard' to keep her life private.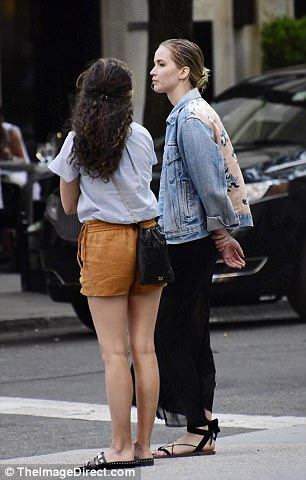 She explained: 'You might think you know me, but when you approach me you're a total stranger to me and I'm scared.
[I get] very protective of my space. It took me a long time to be able to do that.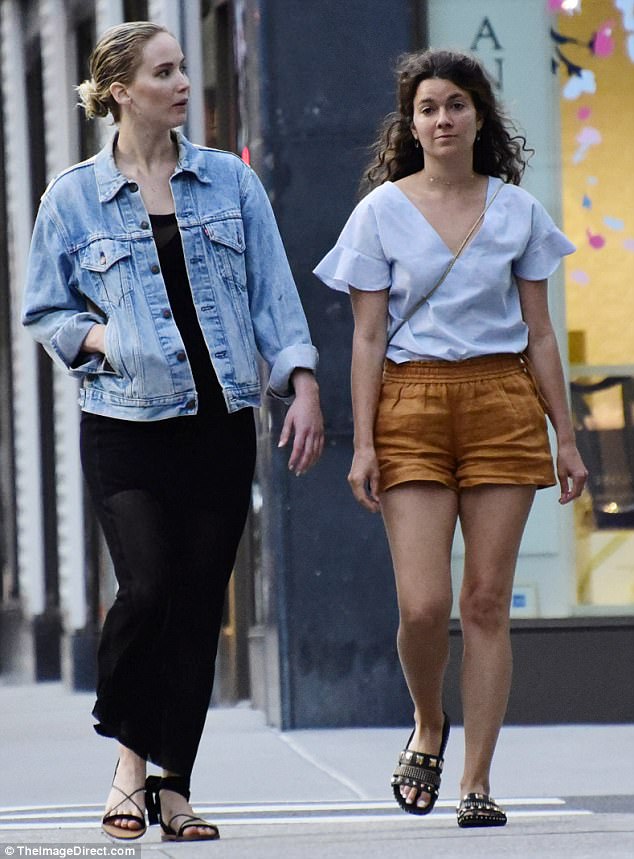 'If I'm eating dinner and somebody comes up and a flash goes off from someone's iPhone camera, I am really rude to that person. Then other people at the restaurant will see and be like, 'Oh, damn, I don't want to do that.' Privacy is a full-time job and I work very hard at it.'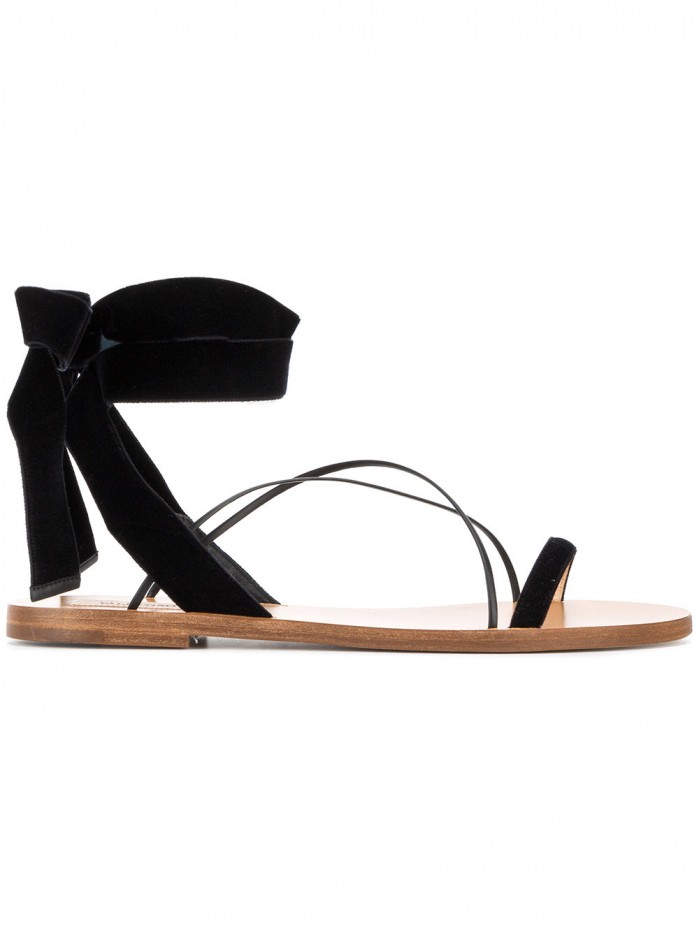 Black leather and velvet Valentino Garavani ankle tie sandals from Valentino featuring an open toe, a branded insole and a flat sole.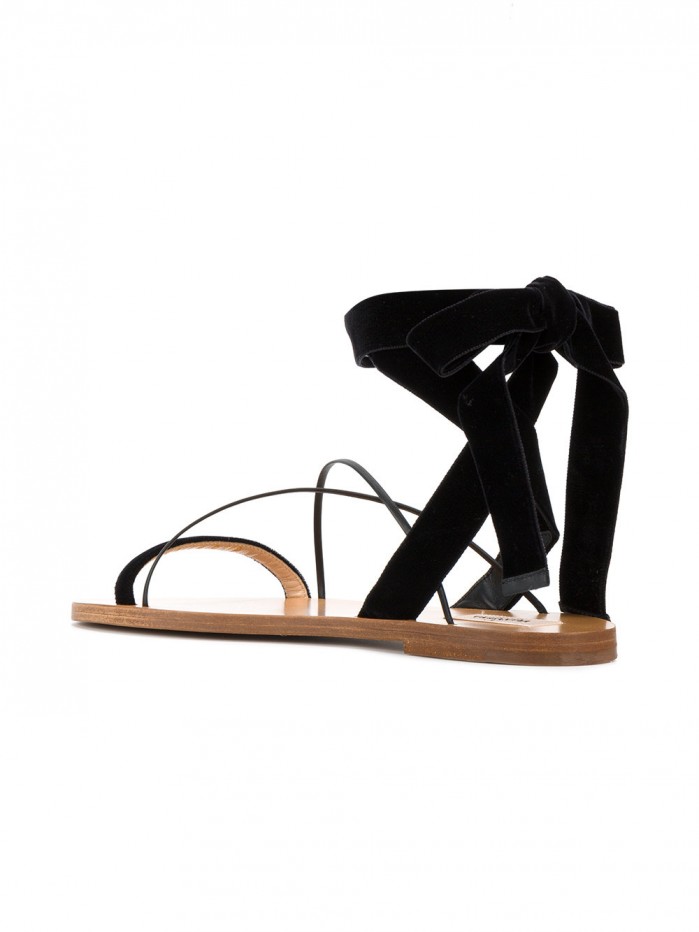 These are Valentino's new season cult 'Garavani' sandals, featuring a velvet ankle-tie and luxe wooden sole. The perfect way to add a high-fashion twist to your footwear this summer.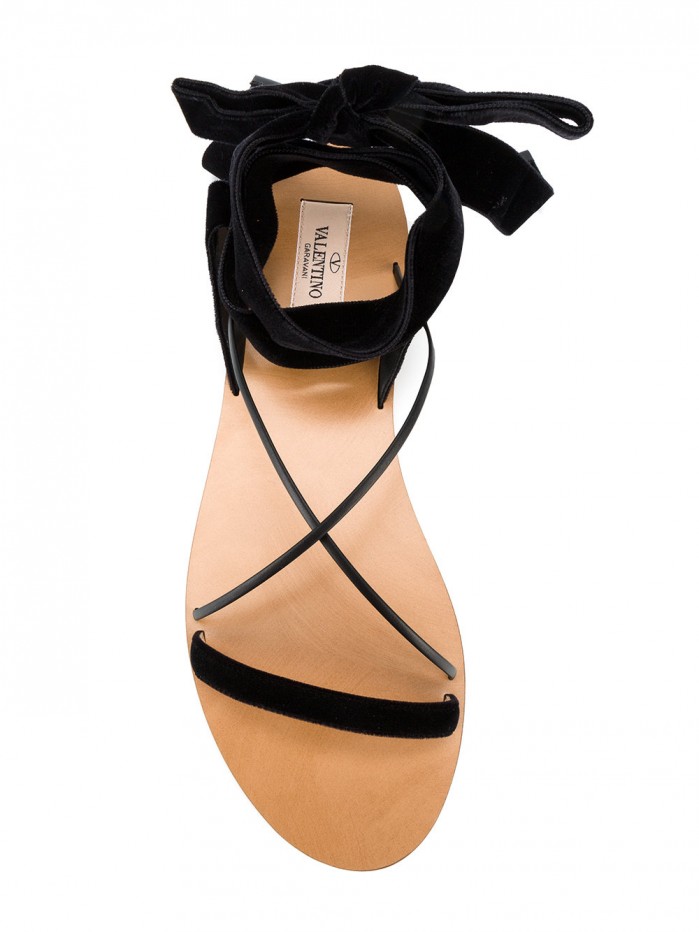 Of course, we don't have to extol the virtues of owning a pair of incredibly versatile and timeless flat black sandals. For holiday, work or play, they are guaranteed to see you through summer in style and are therefore well worth splashing out on. Click 'Buy' to make like Jen and snap them up at Farfetch, or get the look for less with the doppelganger styles below!