Have you ever seen Jennifer Lawrence look like an ethereal princess? I'm talking elfin-Lord-of-The-Rings level here. Think of Arwen and Galadriel.
Well, that's kind of like how JLaw looked when she attended the premiere of Hunger Games: Mockingjay Part 2 in Paris early this week. The actress wore a Victorian-inspired floor grazing frock — in white — and complemented the number with a braided updo and pair of crystal-heeled sandals. Her beauty look was also very other-worldly, as she opted for an understated lip color, barely-there blush, and defined eyes.
In a nutshell, Jennifer was the epitome of perfection last evening. That is, up until she started making funny faces to the camera.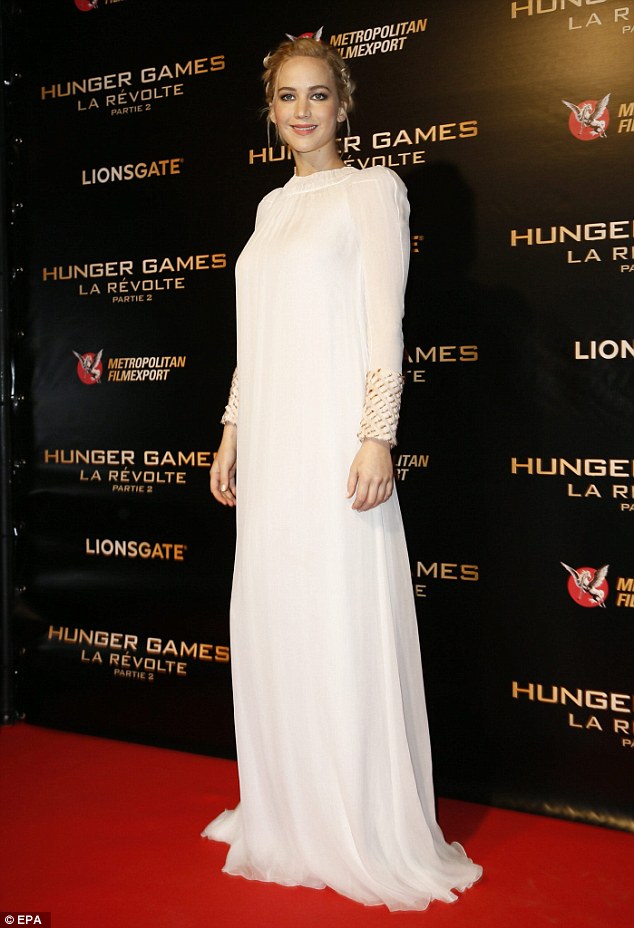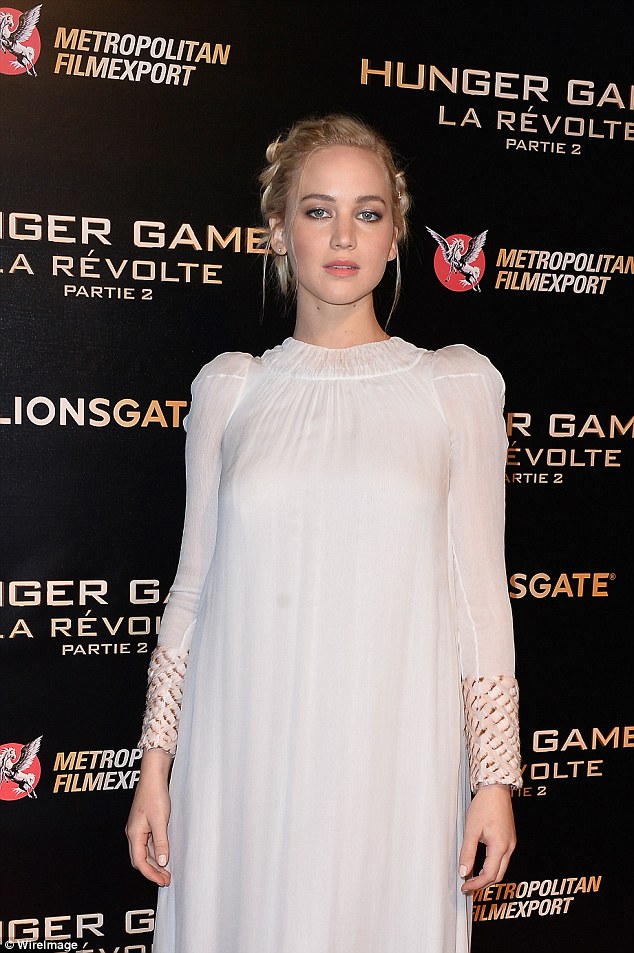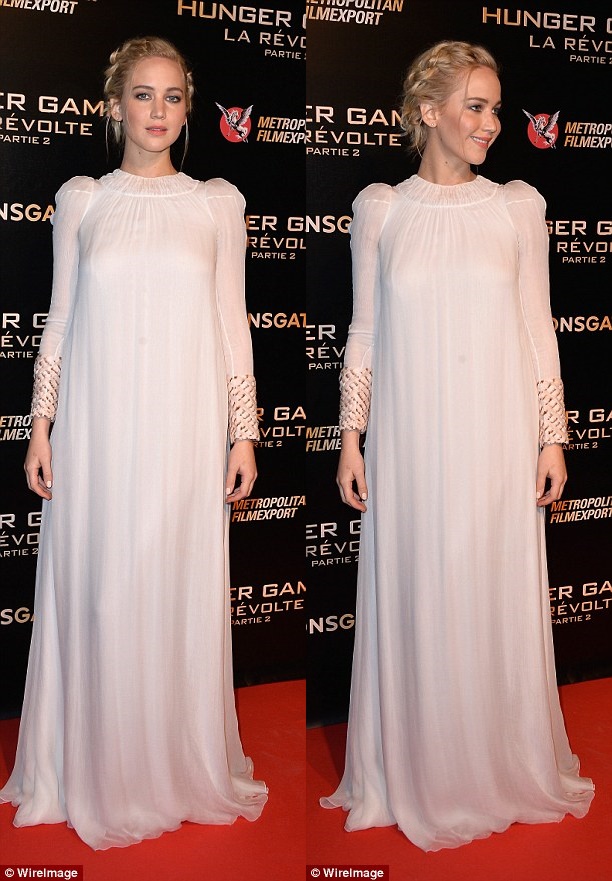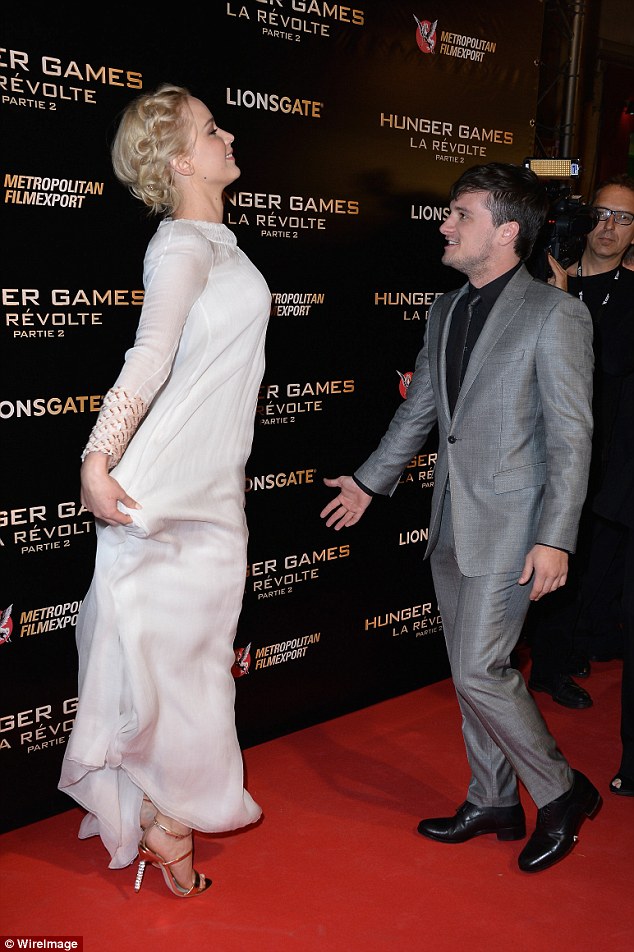 Jennifer Lawrence attend the Hunger Games: Mockingjay Part 2 premiere in Paris, France, on November 9, 2015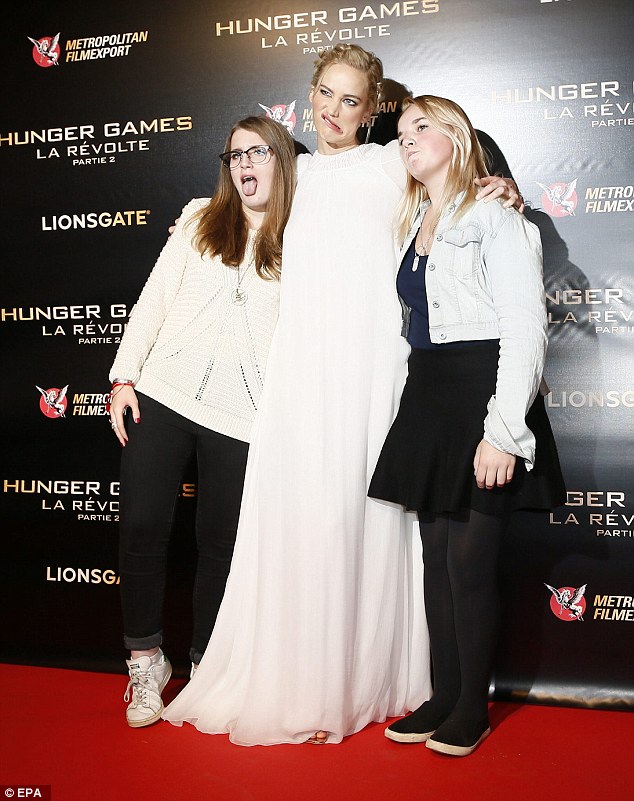 Jennifer Lawrence makes funny faces as she poses with fans for photographers
Oh well. Leave it to JLaw to ruin a perfectly surreal moment.
Funny or weird face aside, what are your thoughts on her gown?
It's a piece from Dior's fall 2015 Haute Couture collection. Sorry, it isn't available online, but feel free to visit the nearest Dior store in your city if you wish to try it out for size.
Now what I'd like to talk more about are Jennifer's shoes for the evening. She chose a decadent pair detailed with crystals on the heels. A quick search gave me Sophia Webster. They're the "Rosalind" sandals, a style crafted from metallic leather and detailed with thin horizontal straps, as well as 4-inch-tall embellished heels: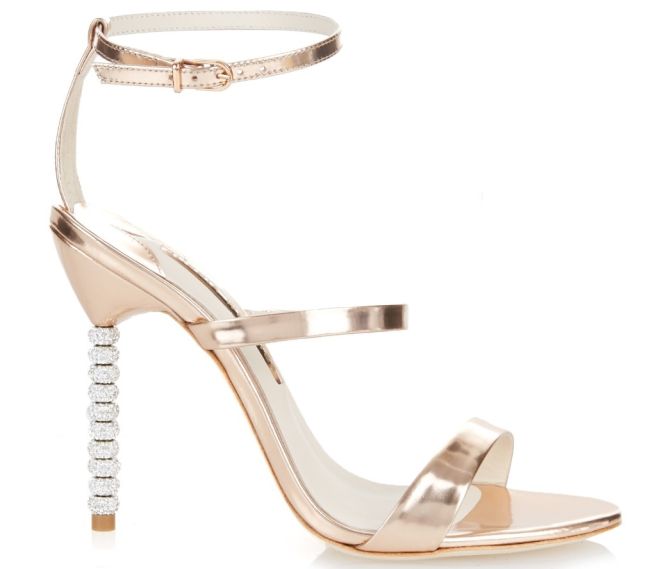 Sophia Webster Rosalind Crystal Heel Sandals in Gold, $562
Pretty fancy. Yes?
You can grab Jennifer sandals online if you want them. Depending on where you purchase, you can get them for $495 or higher (if you have to pay for duties and taxes). They also come in silver and a shorter version in black suede.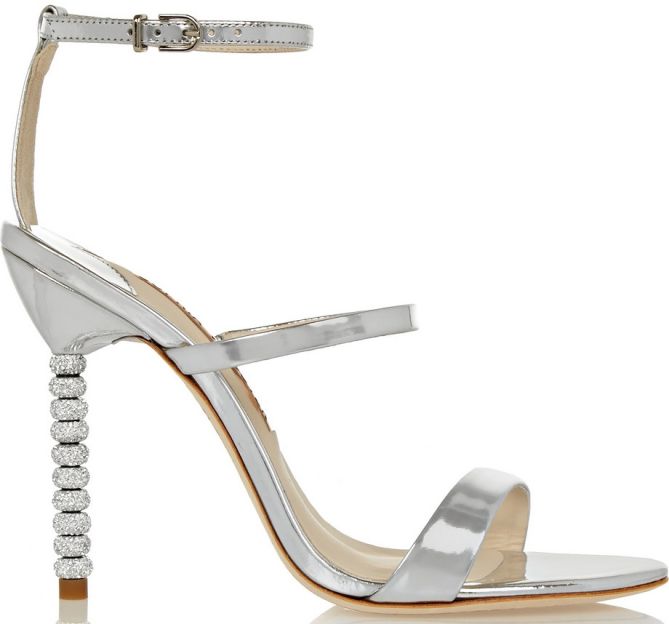 Sophia Webster Rosalind Crystal Heel Sandals in Silver, $495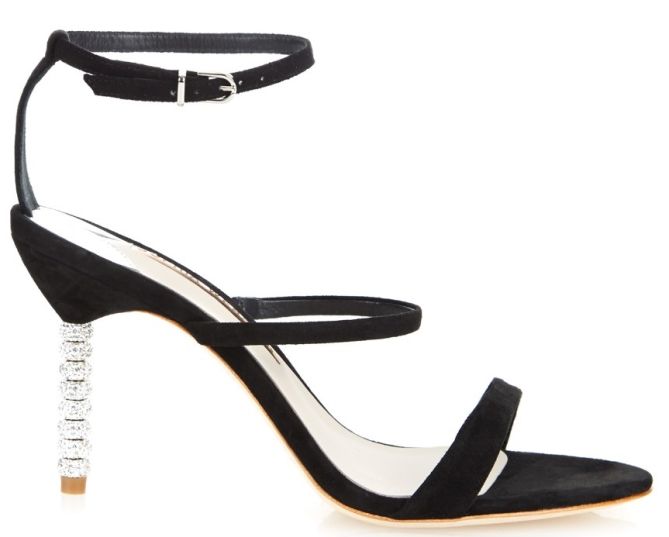 Sophia Webster Rosalind Crystal Heel Sandals in Black Suede, $562