As the main star of the Hunger Games movie franchise, Jennifer Lawrence made sure she was dressed to the nines as she attended the premiere of Mockingjay Part 1 in London on Monday.
For the occasion, the award-winning actress chose a white textured high-low frock by Dior, and finished the piece with sexy slim-strap t-bar sandals. At first, I thought the pair was a size too big for her feet, but after taking a closer look, it seemed that her feet were simply slipping through her sandals — a common occurrence when the shoes are high and the insoles (footbeds) are slippery.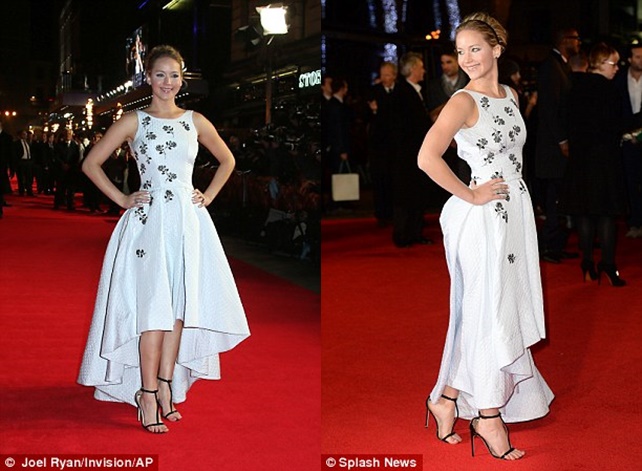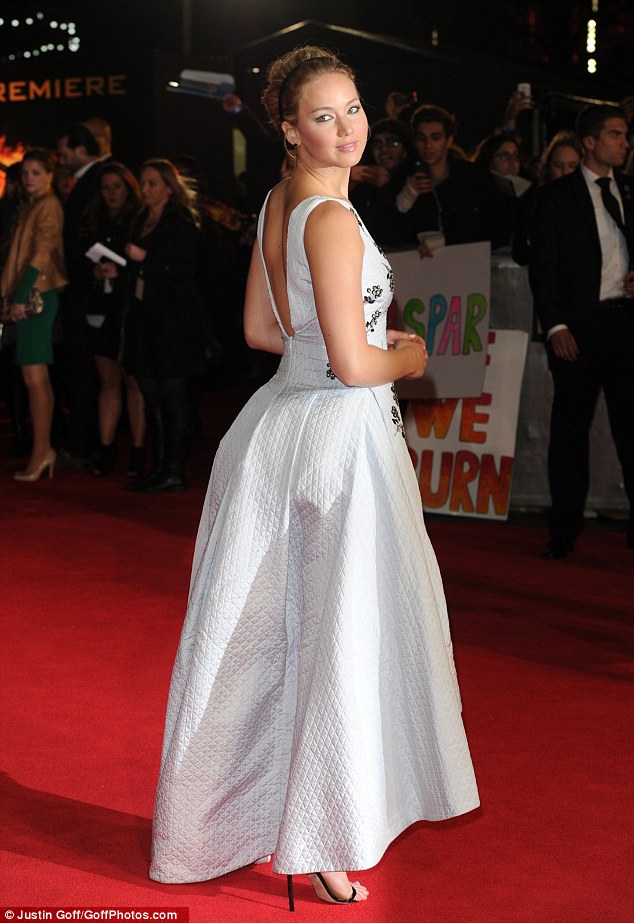 Jennifer Lawrence attends the world premiere of Hunger Games: Mockingjay Part 1 in London on November 10, 2014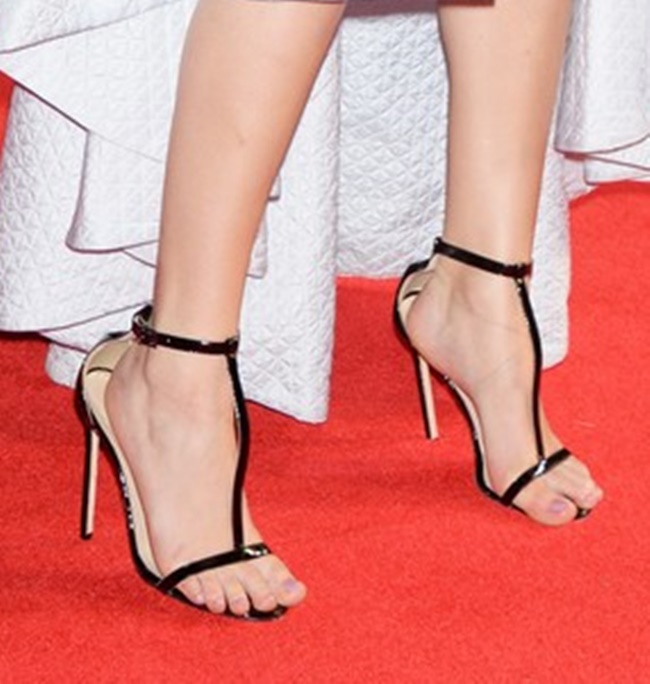 Jennifer Lawrence tries to keep her feet from slipping through her sandals
Slippery sandals aside, I think she looks quite pretty in that dress. I also pity her because she must have had to exert a lot of effort just to keep the shoes in place (or better yet, keep her feet in place). I'm not a fan of the headband she used to go with her outfit, but thankfully it isn't that obvious.
Jennifer's t-bar sandals are the "Spence" by Manolo Blahnik. The shoes feature 4-inch-tall heels, patent leather uppers, and slim straps that follow, well, a t-bar silhouette. Below is a look at the Spence in black and white:
Manolo Blahnik Spence Sandals, $775
Yes, they look very similar to the Chaos sandals, only, with an extra (vertical) strap connecting the two horizontal straps together. You can find the Spence at SAKS. They retail at $775.
For the gals who don't want to spend that much on shoes, I recommend these t-straps from Topshop. These have a lot more going on to them, but they're fierce, exotic, and they're a lot cheaper too: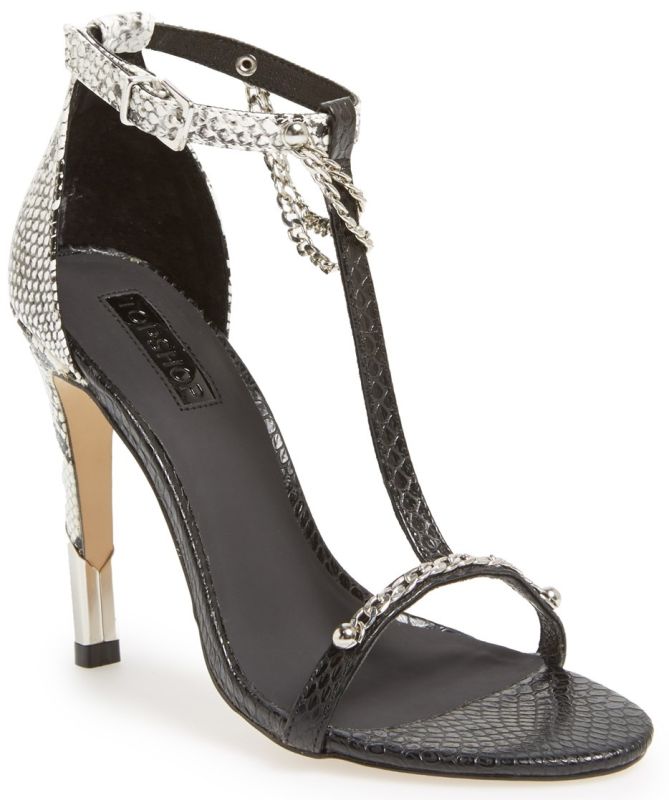 Topshop Rain Chain Sandals, $55 (was $80)