Leave it to Jennifer Lawrence to always take a tumble anywhere she goes. Does she do it on purpose? I highly doubt it. But I do think she's a klutz like most of us.
On Monday, the X-Men star almost took a fall while leaving a club in London after partying the night away. While exiting the establishment, the award-winning blond beauty slipped in her fancy lace-up heels. Thankfully, she managed to avoid embarrassing herself after a bodyguard came to her rescue.
That said, I must say JLaw look ravishing in the corset-style frock she used for the occasion. It was a floral number fashioned with a lace bra. The neckline was cut extremely low, allowing everyone a good view of her ample cleavage.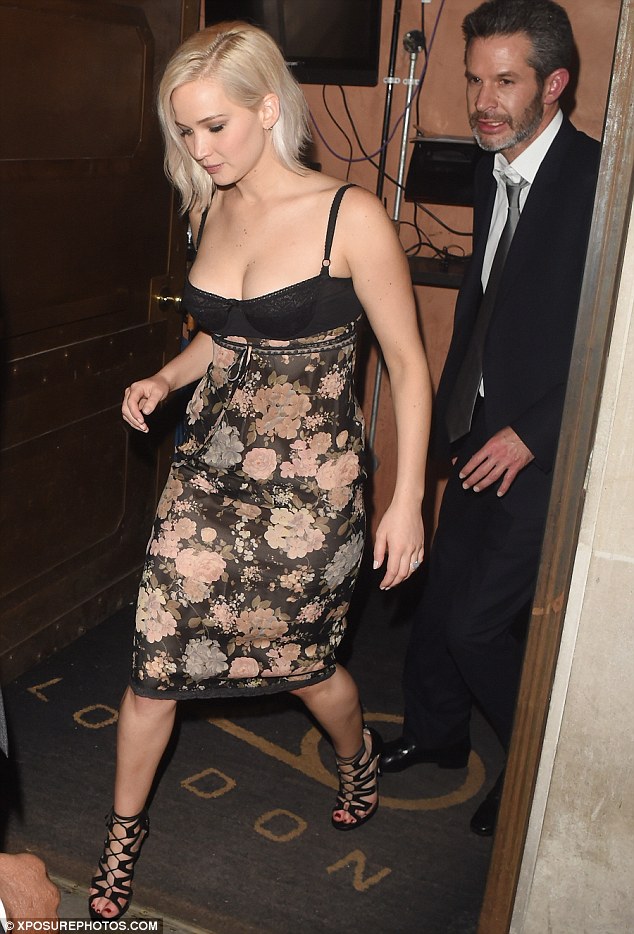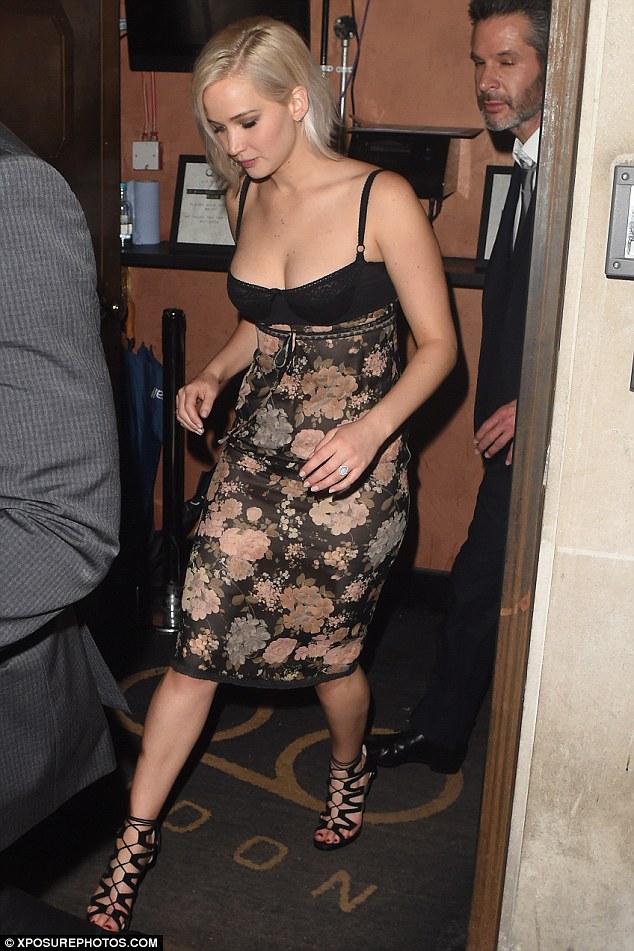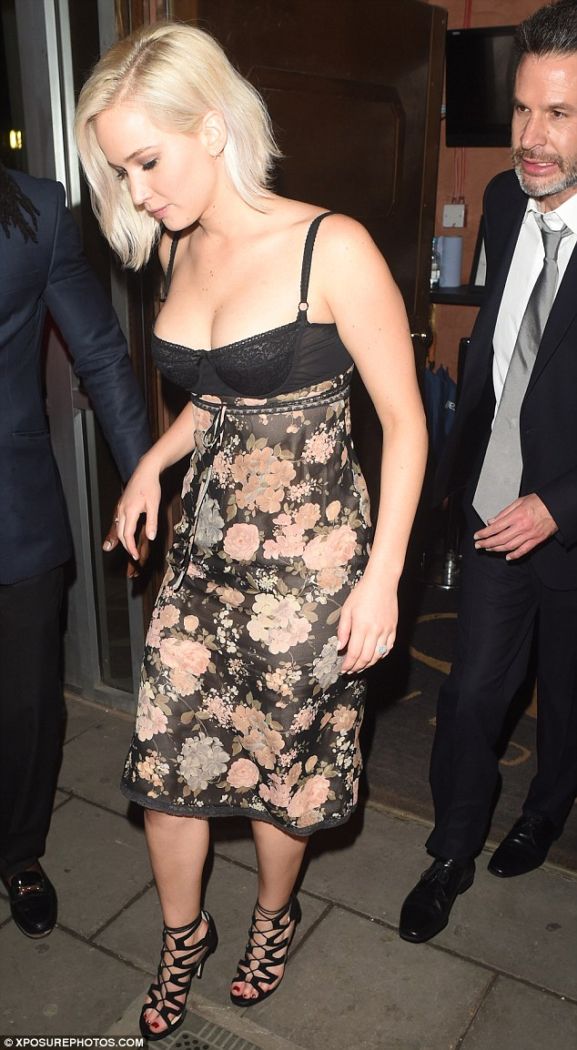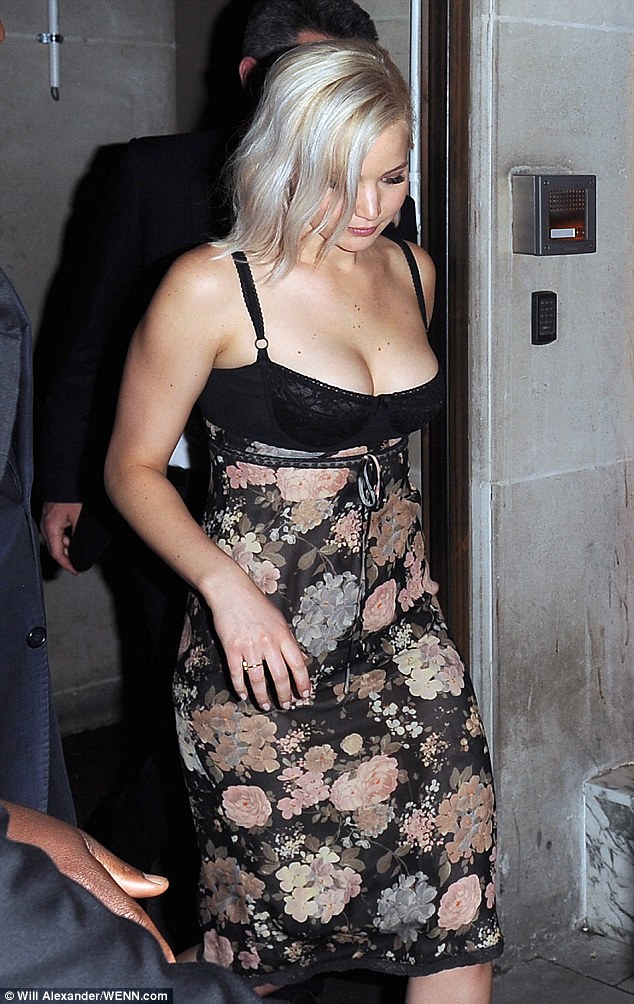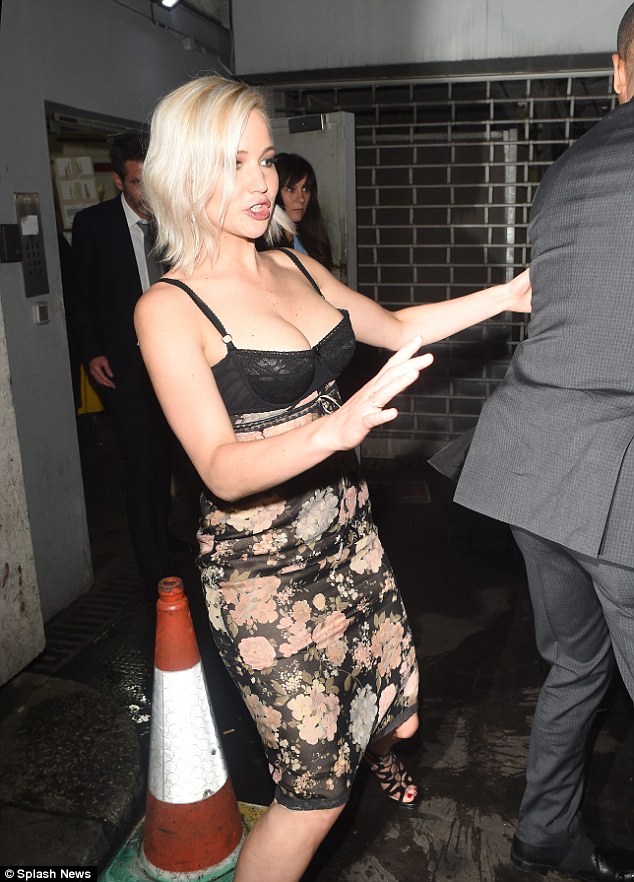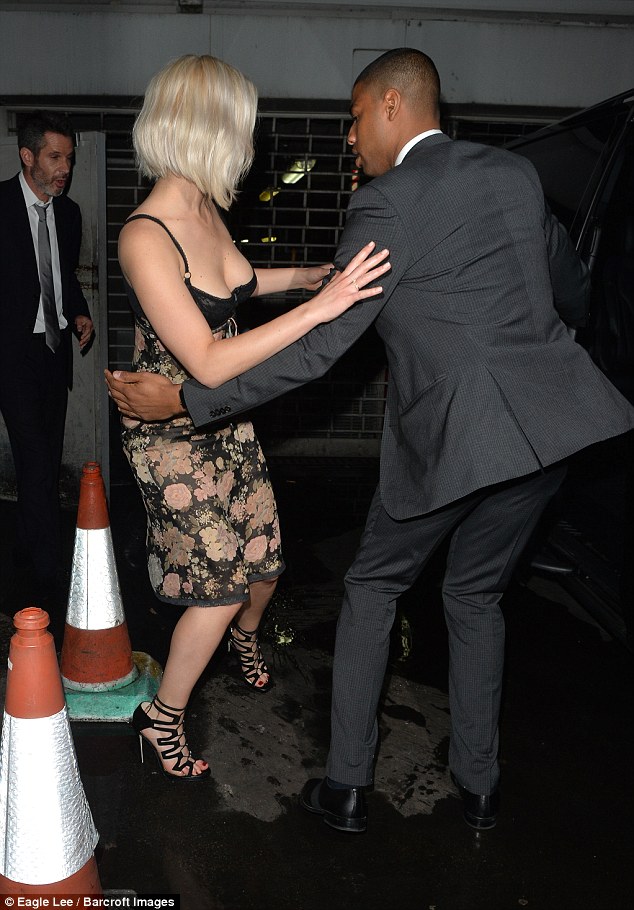 Jennifer Lawrence slips in her high heels as she exits a club in London on May 9, 2016
I can only assume Jennifer finds it difficult to walk in high heels because earlier in the day, during the screening, the same thing happened to the actress.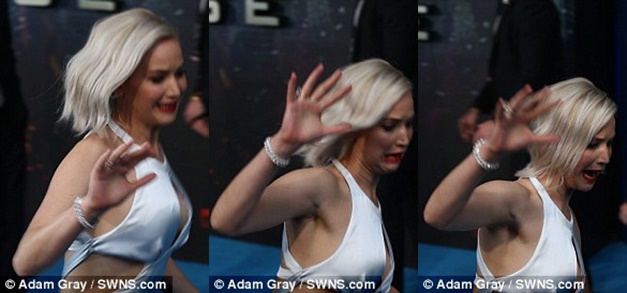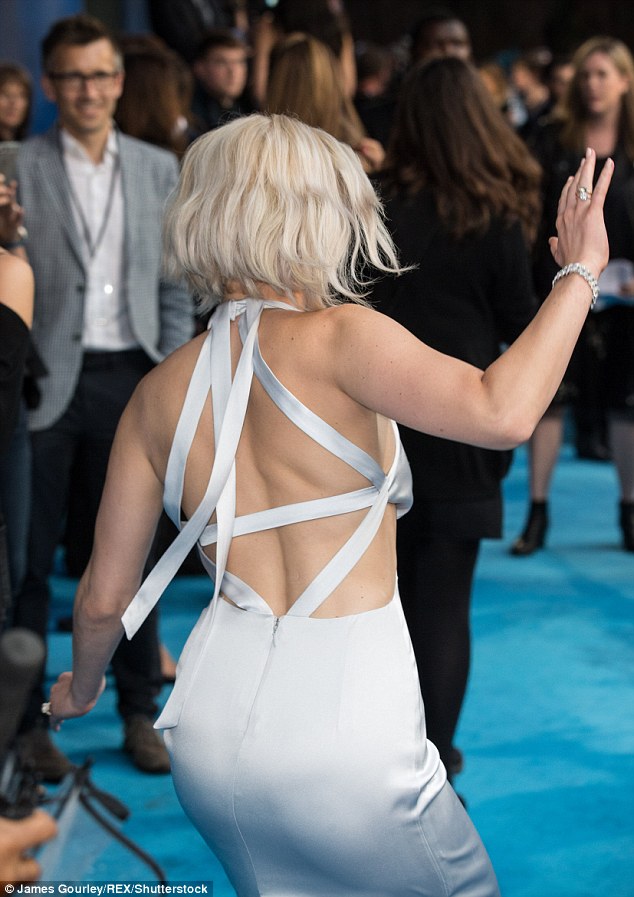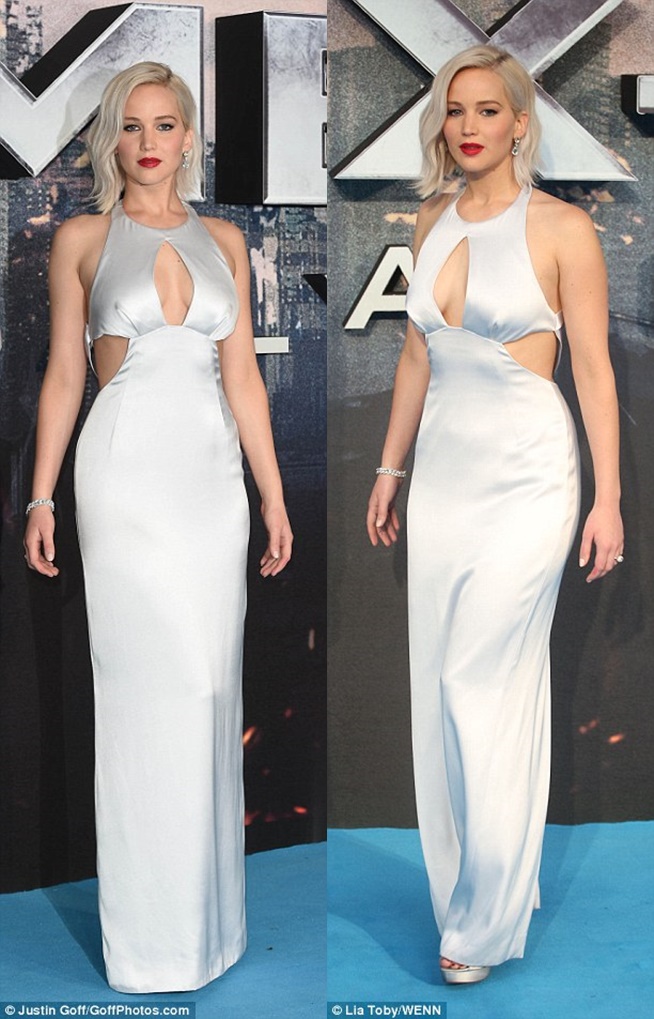 Jennifer takes a fall while attending the global screening of X-Men: Apocalypse in London on May 9, 2016
Clumsiness aside, I love both her looks here. The bleach blond hair suits her. It brings out her features and makes her look like a true bombshell.
Of course, this post wouldn't be complete without the fashion tidbits. Jen's silvery gown from the premiere is by Dior, while her platform heels are from Jimmy Choo.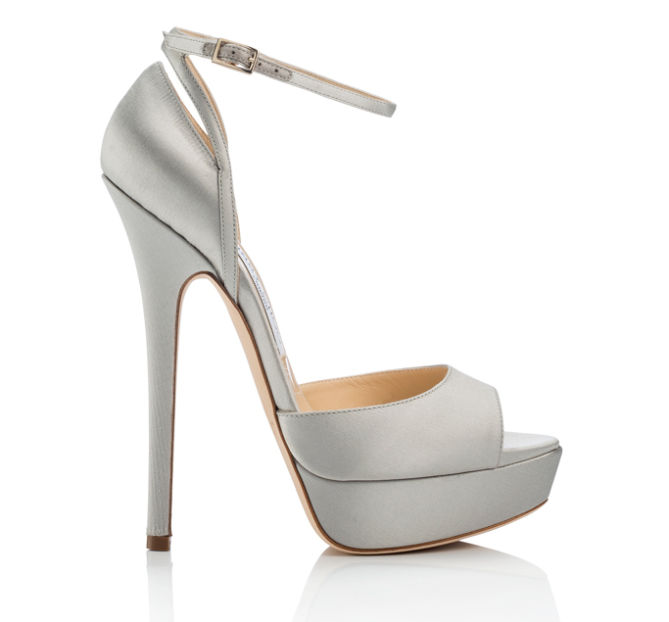 Jimmy Choo Pearl Sandals, sold out
I've yet to ID the floral frock she used after the screening, but the black suede lace-up heels she slipped into are also from Jimmy Choo. They're the "Dani", a style crafted from a mix of materials — smooth leather, suede, and clear Perspex. They feature 4-inch-tall heels, almost half-an-inch-thick of platforms, and lace-up closures through the center.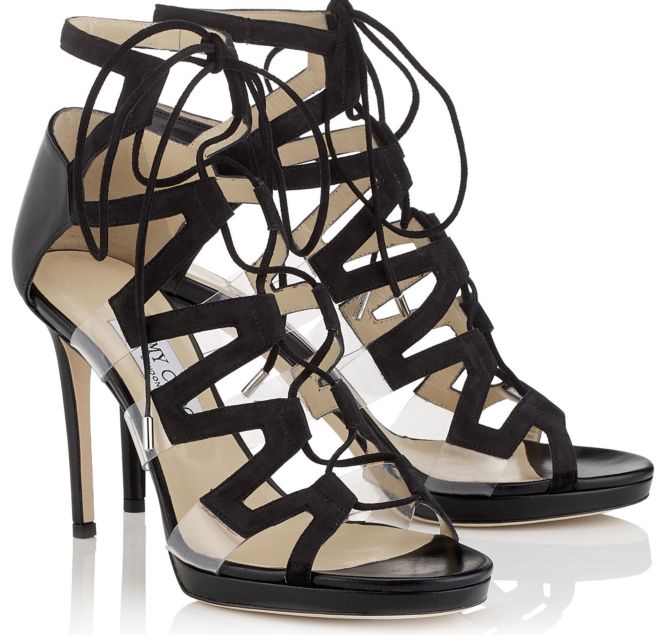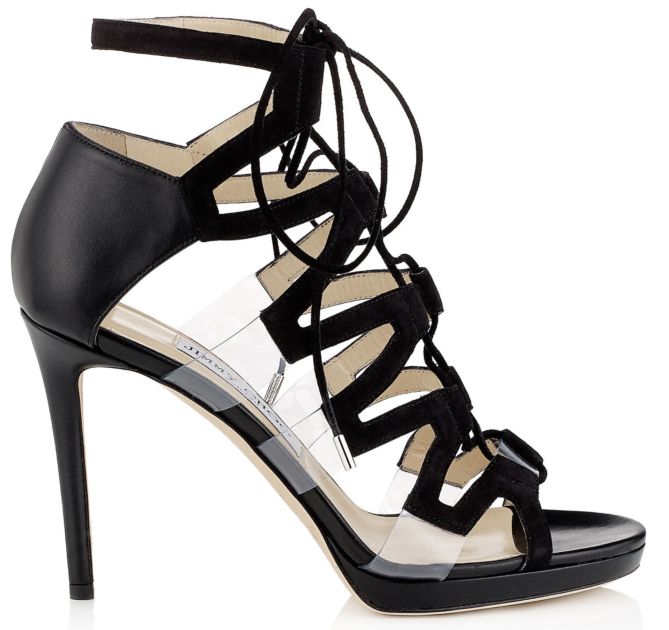 Jimmy Choo Dani Lace-Up Sandals, $995
Quite a fierce pair of sandals. Would you agree?
They're the perfect shoes to wear if you want to add a dose of flair to your look. You can find them on the Jimmy Choo website. They also come in red and nude, and will set you back almost a thousand dollars.