Slip dresses. I think you should only wear them in the bedroom. But with the slip dress trend in full swing, I wouldn't be surprised if I suddenly have a change of heart. Seeing countless celebrities rock the slip dress to events and appearances is bound to have some kind of "Inception" effect on you. Yes, I'm saying this in reference to Leo DiCaprio's 2010 box office hit. The idea is planted in your head, plus, you see it everywhere. Before you know it, you're wearing a slip dress to a black tie soireé.
Speaking of the slip dress, Jennifer Lawrence recently appeared on The Tonight Show Starring Jimmy Fallon while wearing one. Did you catch it?
The actress, who is currently promoting her movie, X-Men: Apocalypse, chose a web-printed number in dove gray. The piece had a tea length hemline and featured a low scoop neckline. She complemented it with a black choker (another trend), a messy whispy bob, and a pair of sandals decorated with large chunky pyramid studs on the wide straps. Jen wore no bra so her nipples were slightly visible. Thankfully, even though the frock looked like slip dress, it was lined.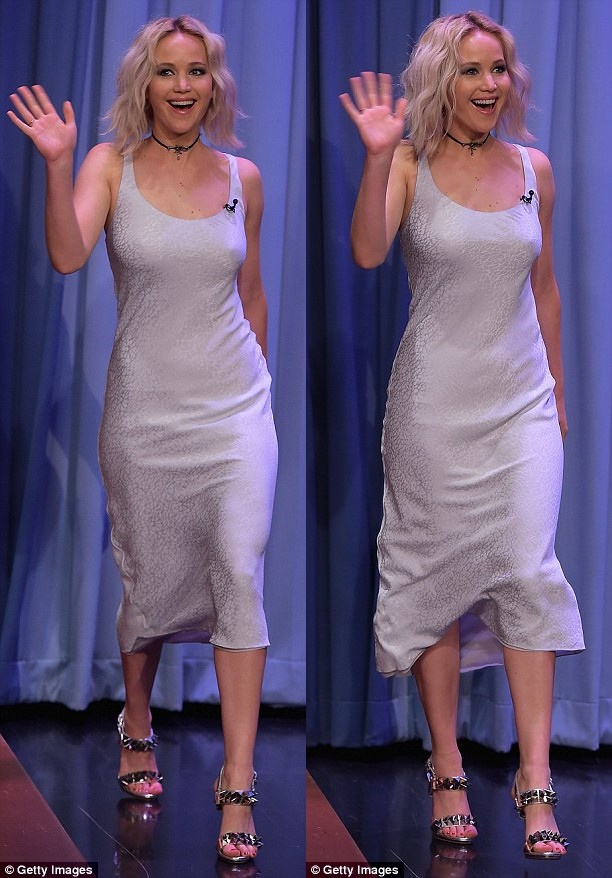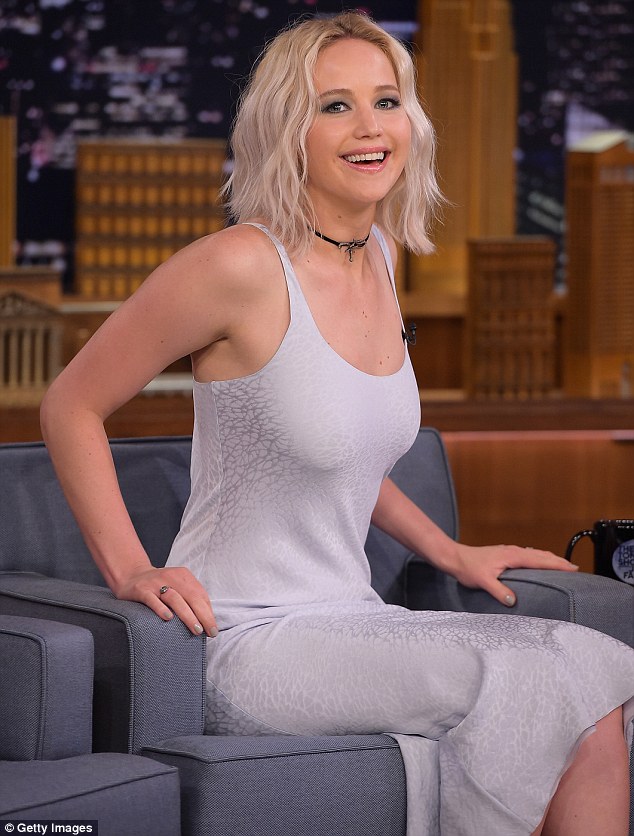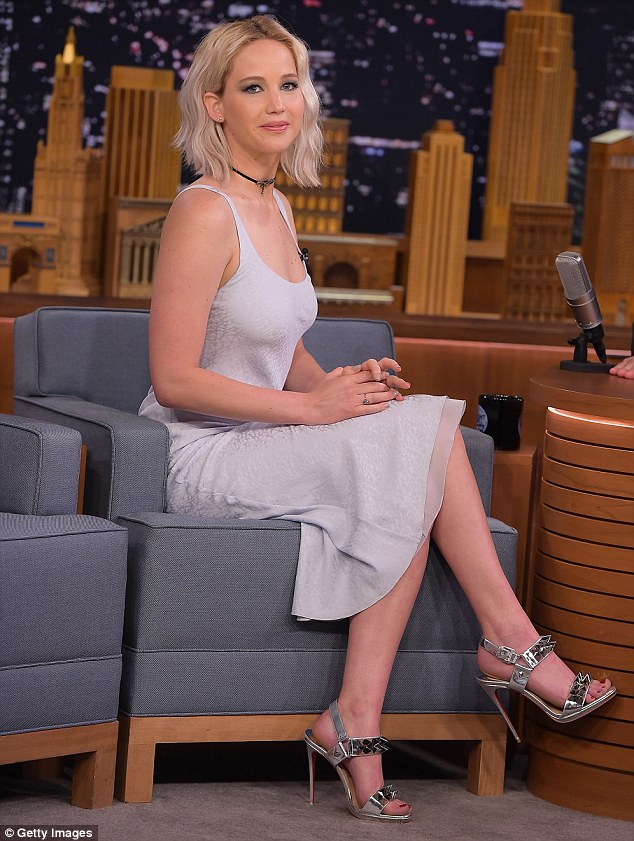 Jennifer Lawrence makes an appearance on The Tonight Show Starring Jimmy Fallon on May 23, 2016
What are your thoughts on JLaw's Jimmy Fallon style? Do you approve? I think she looks fabulous. Don't you? The dress is very simple, but the gorgeous heels on her feet quickly elevated her style.
Speaking of the shoes, here's a closer look at the pair. They're from Christian Louboutin and they're crafted from metallic leather. What's obviously distinct about these sandals are the large pyramid studs decorating the straps. Other than that, the Miziggoo also feature minimal platforms and almost 5-inch-tall heels: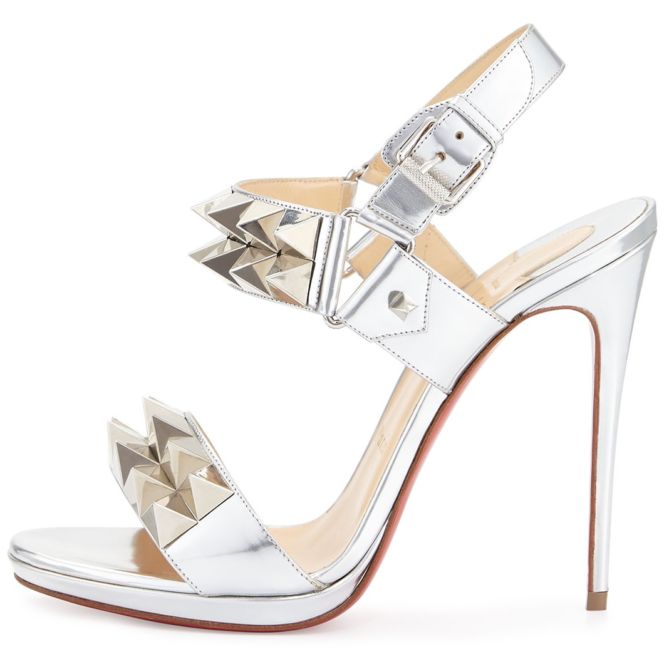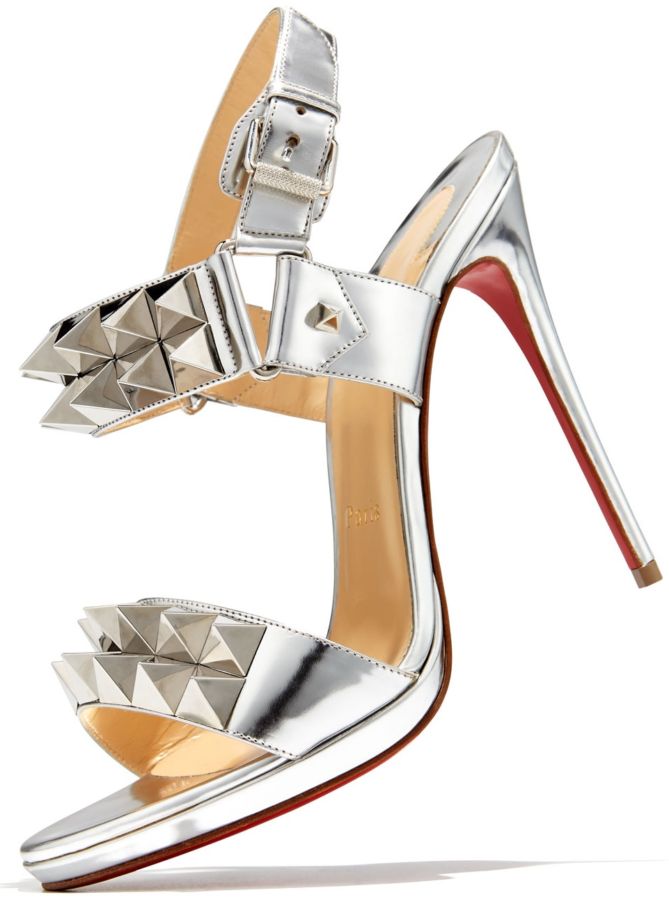 Christian Louboutin Miziggoo Two-Band Sandals, $1095
Do you like what you see?
They're classic yet modern; feminine yet also very edgy; sexy yet sensible and practical. In a nutshell, they're the kind of shoes you'd want in your classic. They're versatile and can go well with almost anything. If you wish to try 'em out for size, feel free to visit the nearest Louboutin stockist in your city. You can purchase them online at Neiman Marcus. They also come in black: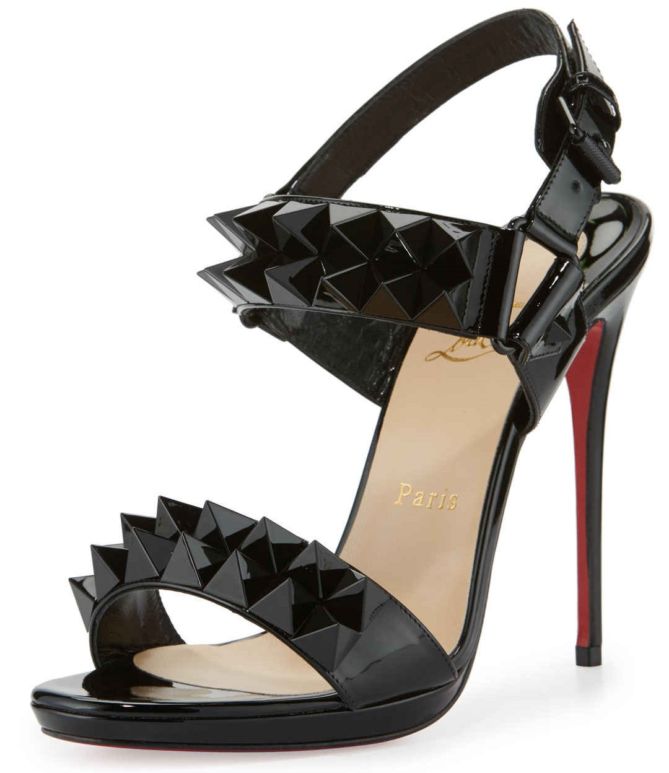 Christian Louboutin Miziggoo Spiked Two-Band Sandals in Black, $1095