During Sunday's Golden Globe Awards, Jennifer Lawrence took home the win for Best Actress in Motion Picture Comedy. She also did not trip or fall off the stage, which was a good thing.
Unexpectedly, though, the actress skipped the usual ball gowns and romantic lace frocks for the occasion. Instead, she slipped into a sleek and modern cutout dress painted in scarlet red. She complemented the number with a matching clutch, a statement necklace,  and some striking platform sandals. Jennifer looked stunning in the ensemble, of course. The look was a little mature for her age, but she nailed it nonetheless.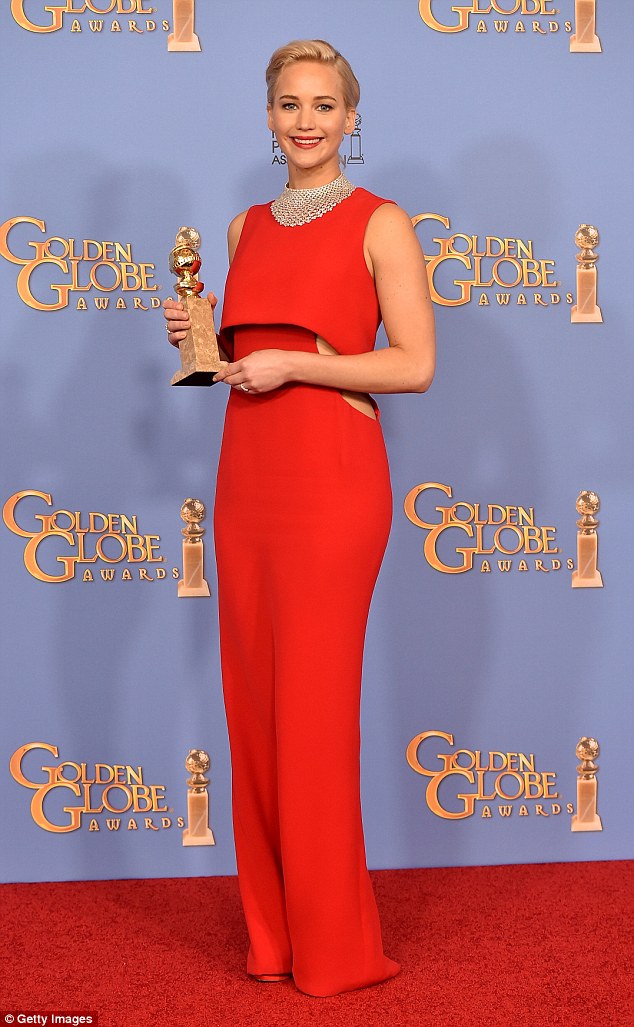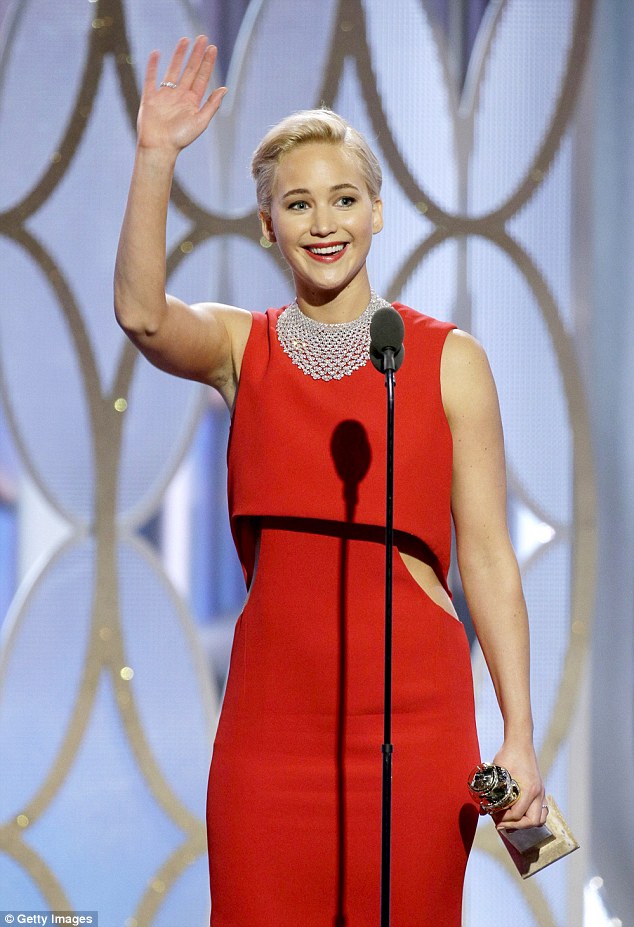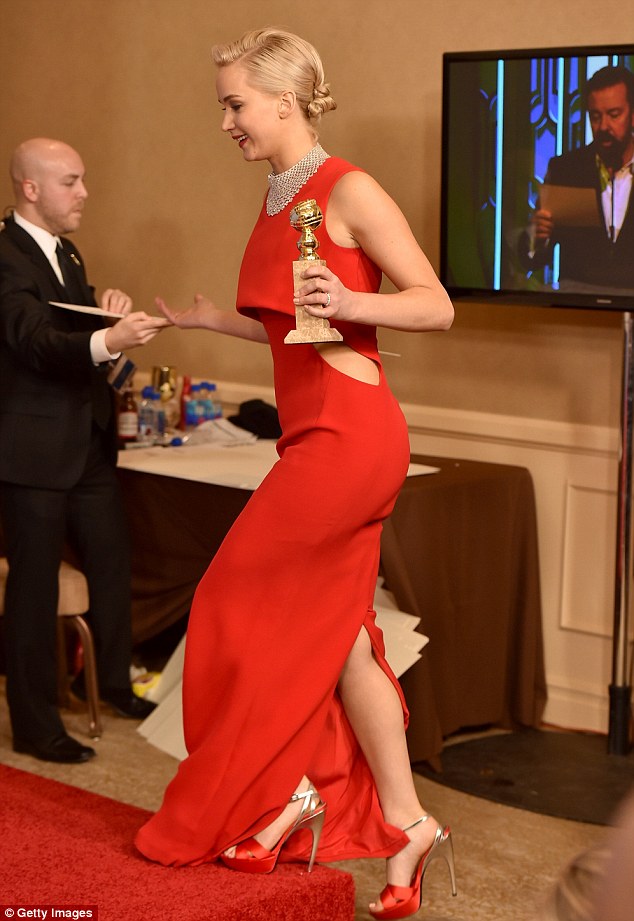 Jennifer Lawrence wins the Best Actress in Motion Picture Comedy award during the 2016 Golden Globe Awards held in Beverly Hills on January 10, 2016
I like this getup. Don't you? It's clean and straightforward, but also very classy. In a nutshell, she looked flawless!
Jennifer's gown is from Dior Haute Couture while her clutch and sandals are from Roger Vivier. I'm sorry, I couldn't find them anywhere online, so I'm going to feature other RV pairs instead. These sandals come with the same curved heels as JLaw's pair, but the silhouettes are different: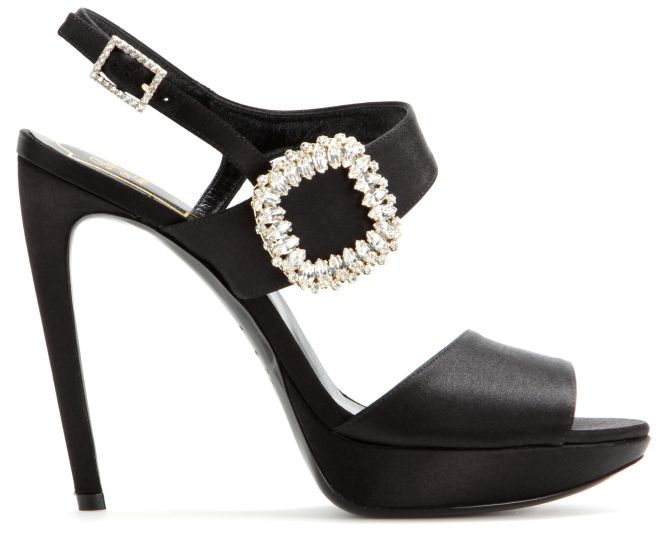 Roger Vivier Embellished Platform Sandals, $1350 (was $2250)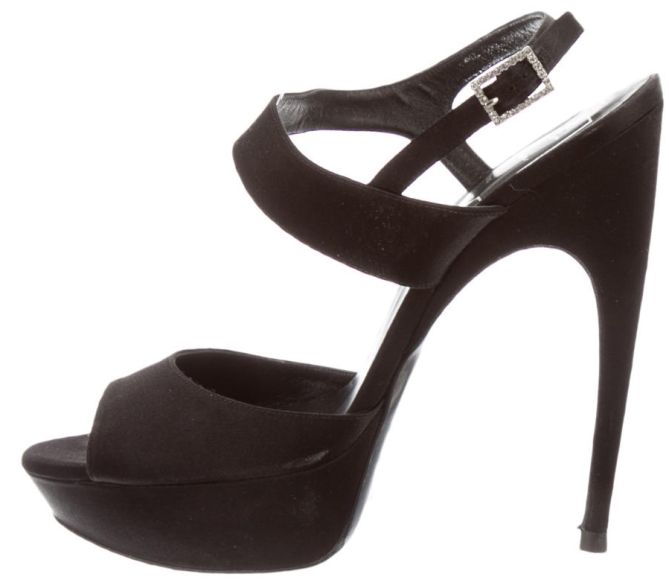 Roger Vivier Suede Platform Sandals, $155 (Pre-Loved)
Ultimately, what makes these Roger Vivier sandals a cut above the rest is the shape of the heels. They're tall yet curved like a mammoth's tusks. If you like what you see and you can afford a pair, feel free to grab the sandals online.