Jennifer Lawrence got mobbed while outside the Ed Sullivan Theatre in New York on Wednesday. For some reason, the fans knocked down the barricade and managed to almost crush the Mockingjay actress as she signed autographs. Surprisngly, Jen was not fazed by the incident. While security men tried to get her to safety, Jen remained calm. She even had a smile on her face as she proceeded to enter the building for her appearance on The Late Show with David Letterman.
Jen's pre-guesting attire consisted of a black crop top, a black pencil skirt, and a black blazer. She teamed the mix with fierce strappy heels, which were also in black.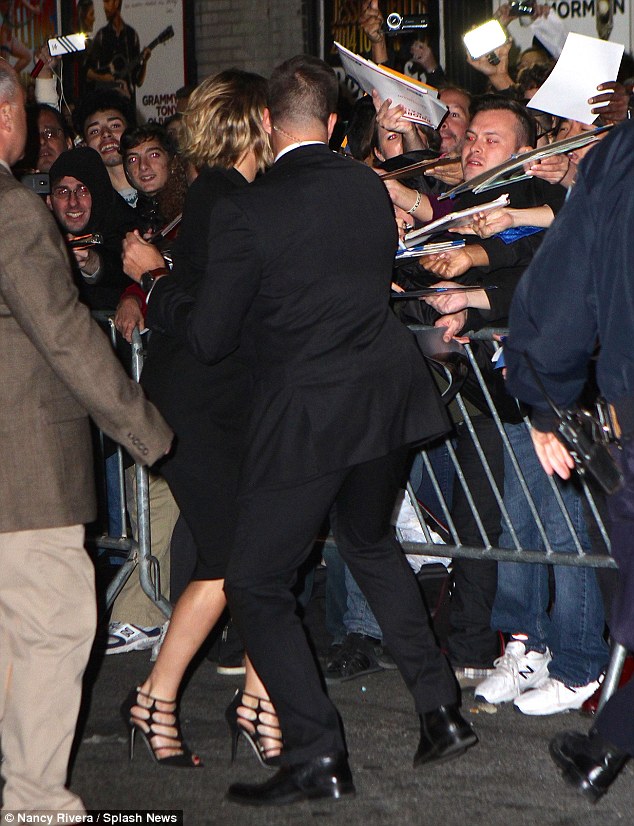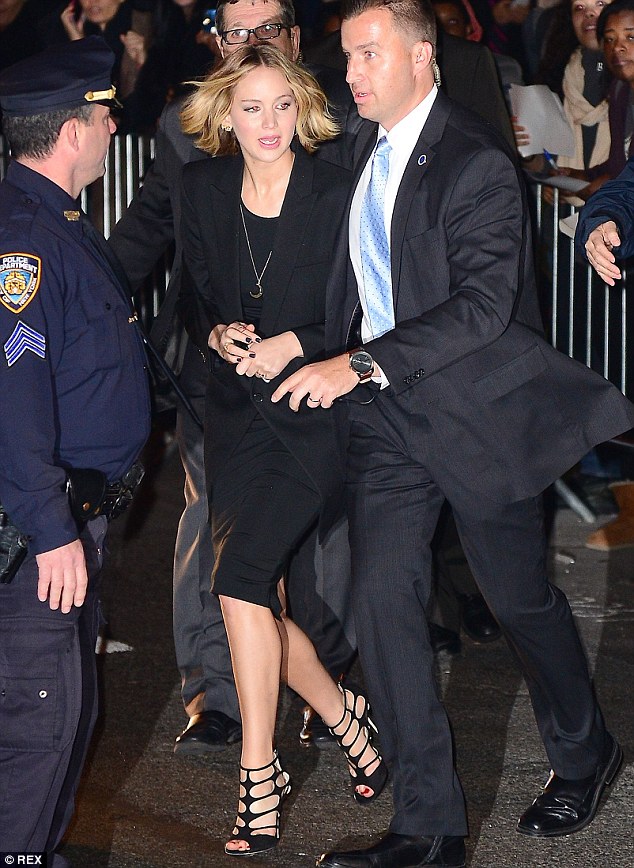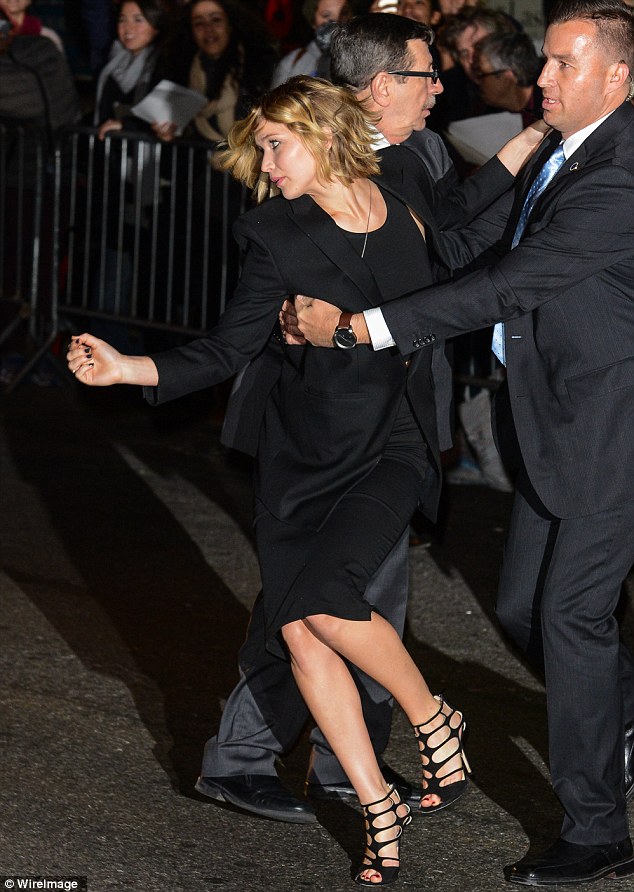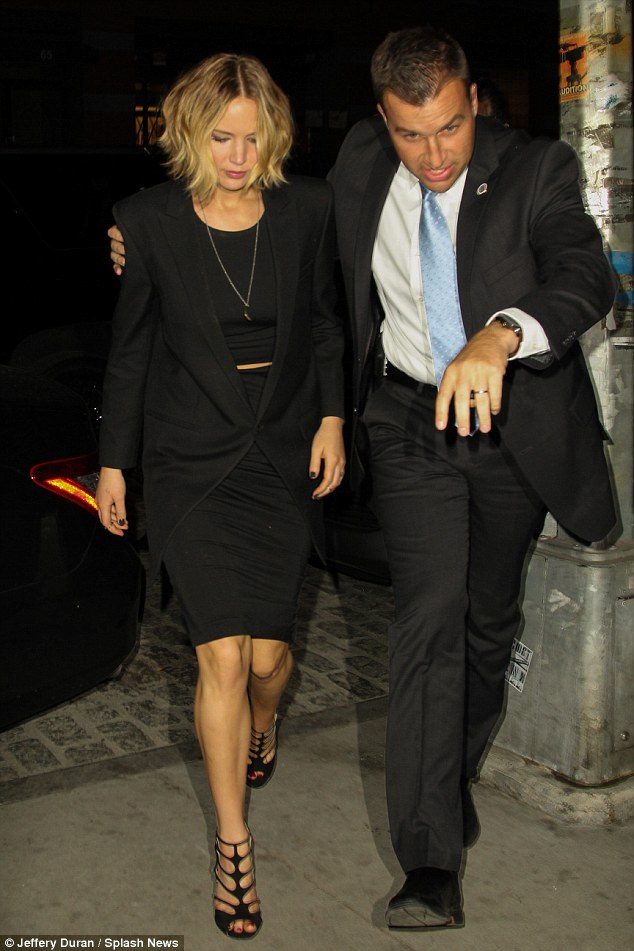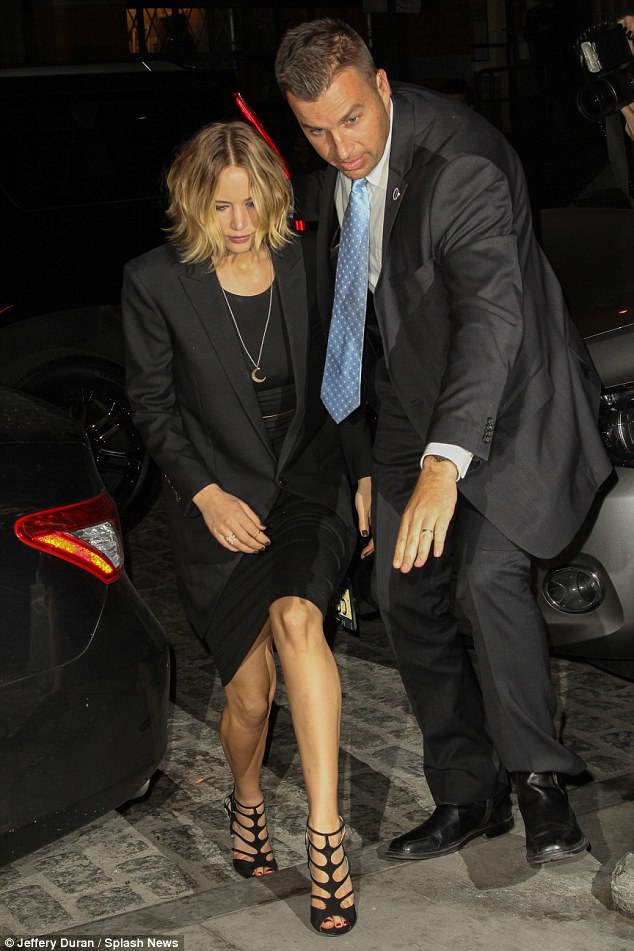 Jennifer Lawrence gets mobbed by fans outside the Ed Sullivan Theatre in New York City on November 12, 2014
For the guesting however, she switched the black blazer for a white one, and even changed her shoes to a pair of salmon colored metallic ankle-wrap sandals.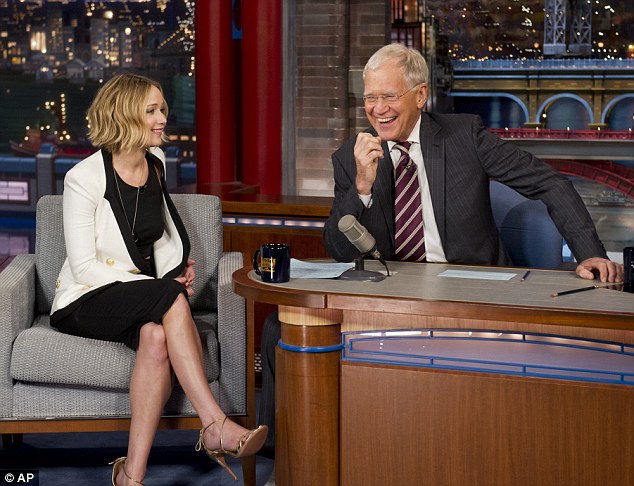 Jennifer Lawrence switches it up for her appearance on David Letterman
Truth be told, I actually prefer the first pair she wore. Those strappy black sandals look fierce and bold. Don't get me wrong. The metallic sandals she slipped into for her appearance look fancy, but I find them too simple for the outfit.
I've yet to get the official details on Jennifer's edgy sandals, but they do look very similar to these sandals from Giuseppe Zanotti. These strappy heels are crafted from an array of uppers ranging from suede to glitter. They also sit on 4.75-inch-tall pin-thin gold metal heels, and feature cutouts that create the strappy effect. If you like what your see here, you can score any of these Giuseppe Zanotti shoes online. Price starts at $1095.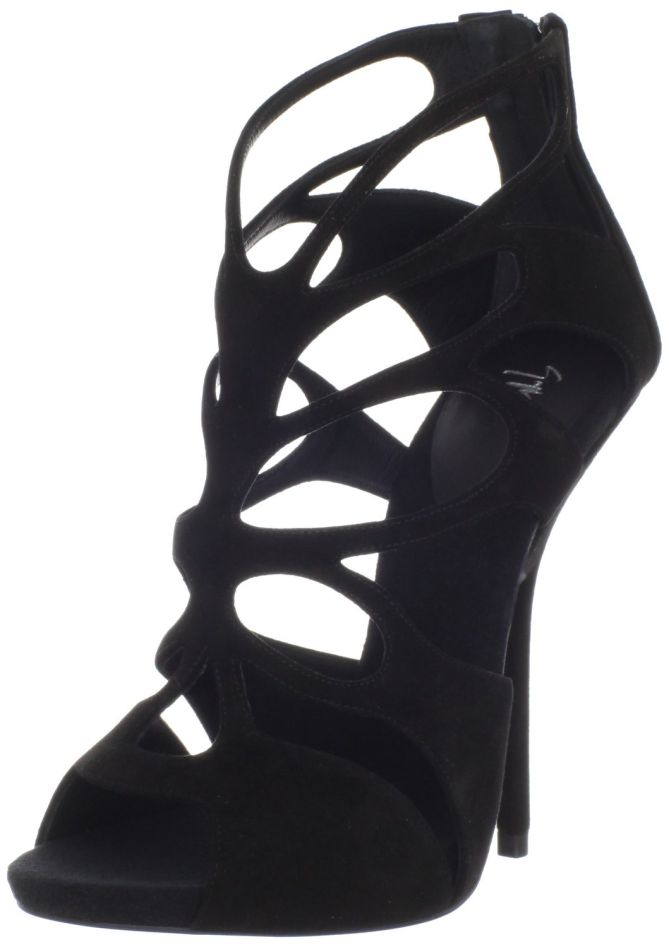 Giuseppe Zanotti Butterfly Strappy Cutout Sandals, $1095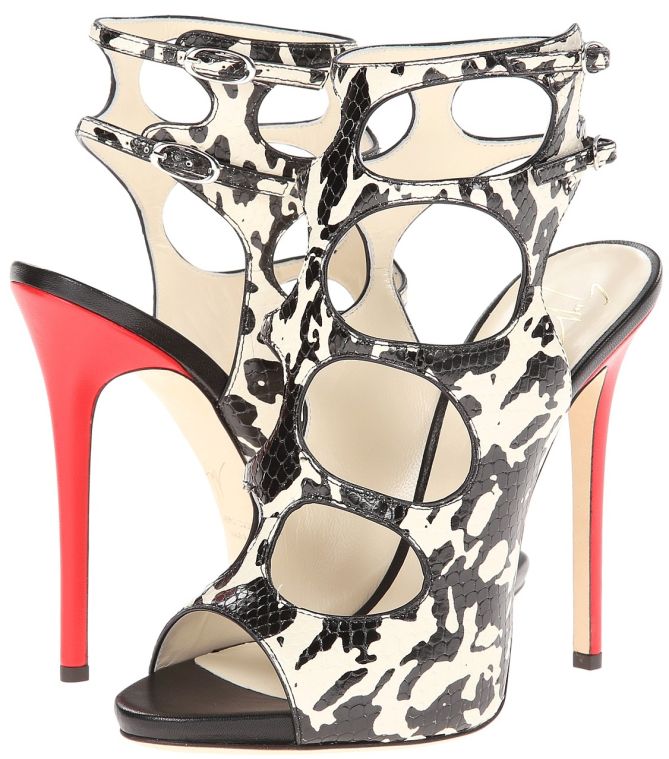 Giuseppe Zanotti Snake Print Strappy Cutout Sandals, $1250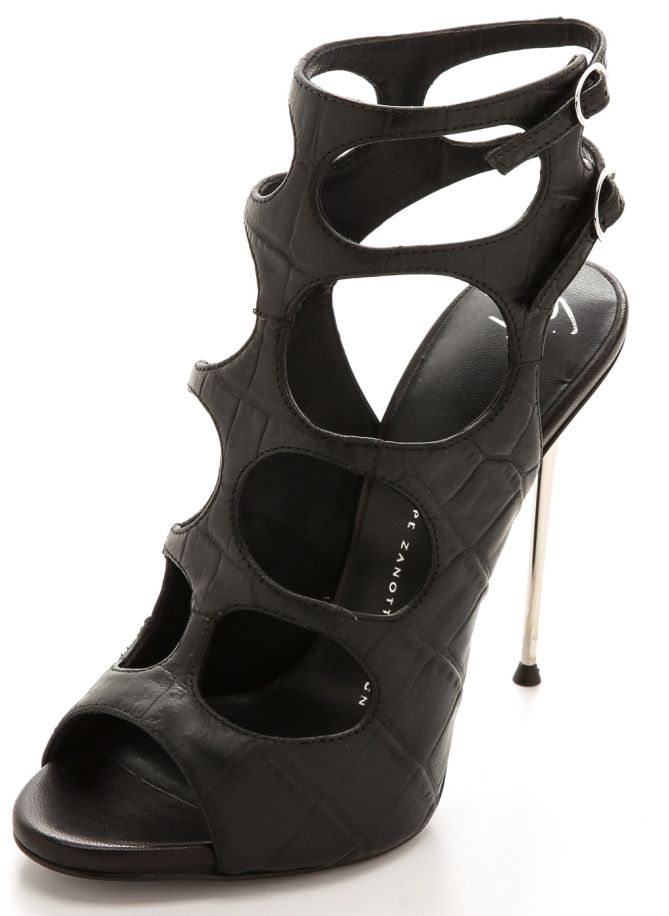 Giuseppe Zanotti Croc Embossed Strappy Cutout Sandals, $1495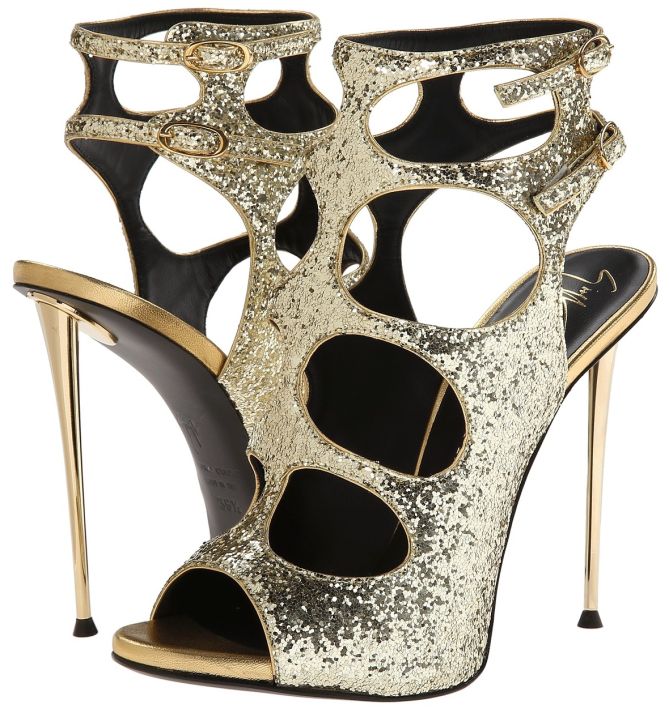 Giuseppe Zanotti Glitter Strappy Cutout Sandals, $1495