Jennifer Lawrence, while she may always look dolled up and pretty for appearances, has a girl-next-door vibe to her that makes her appealing, relatable, and likeable. On Thursday night, however, she projected a look that was completely different from the usual—more demure and sophisticated with a whole lot of sexy.
The Mockingjay actress made a visit to The Colbert Report in New York, and for the occasion, she slipped into a dark blue ensemble consisting of a low-cut figure-hugging dress and a matching jacket. The frock was cut short so it flaunted her toned legs. Jen kept her hair tied in a messy half-pony that gave her attire a little bit of Brigitte Bardot drama, then finished the whole getup with uniquely studded pointy pumps.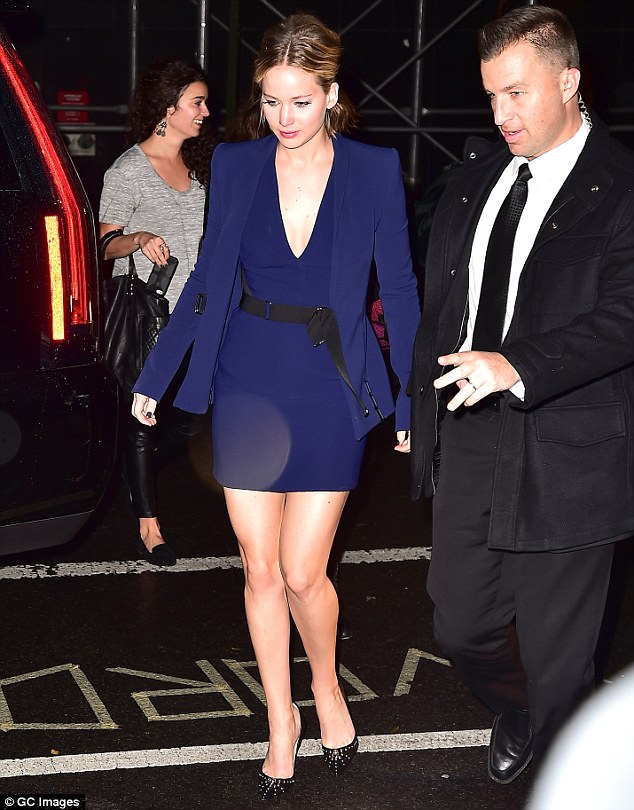 Jennifer Lawrence looks demure, sexy, and sophisticated in her short blue suit as she makes her way to The Colbert Report in New York on November 13, 2014
Of course, the moment the actress smiled and goofed around with her crew, she was back to being the Jennifer Lawrence we all know and love.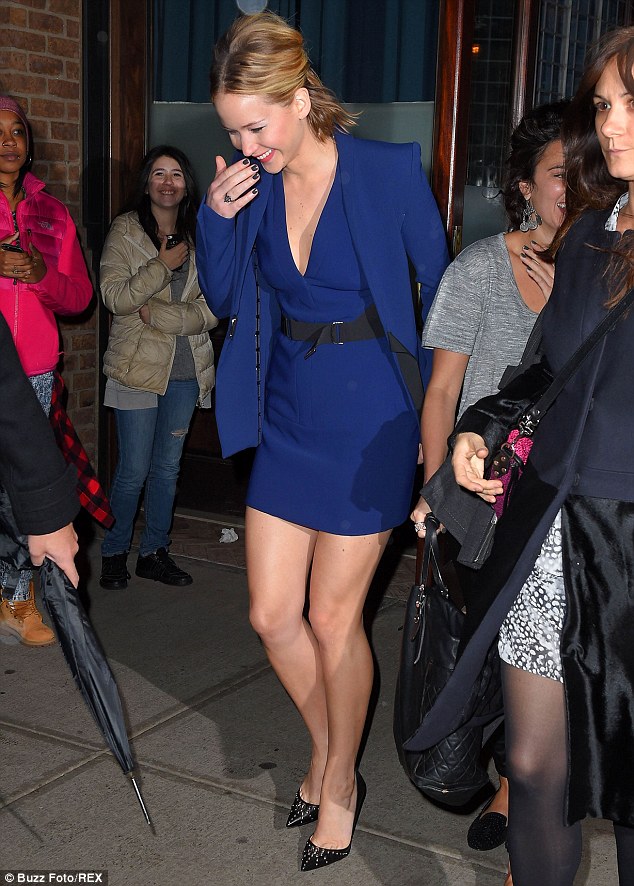 Jennifer Lawrence shares a laugh with one of her glam crew
Doesn't she look fantastic?
She left the venue wearing a cozy coat and looked even more elegant. But the highlight of her outfit would have to be the studded pointy stilettos she wore for the whole evening.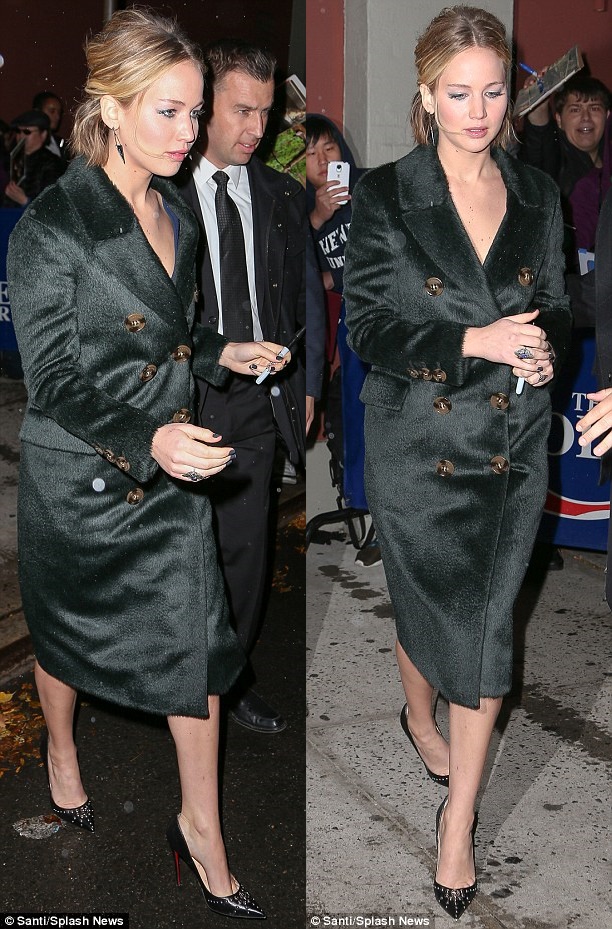 Jennifer covers up in a cozy dark gray coat after making her visit to The Colbert Report
JLaw's pointy pumps are the Christian Louboutin "Door Knock". They feature strategically placed gradating studs on the vamps and 4-inch tall heels. Below are two different variants of the Door Knock, one in white and another in black but with shorter heels. If you fancy the Door Knock, they're currently on sale at Bluefly.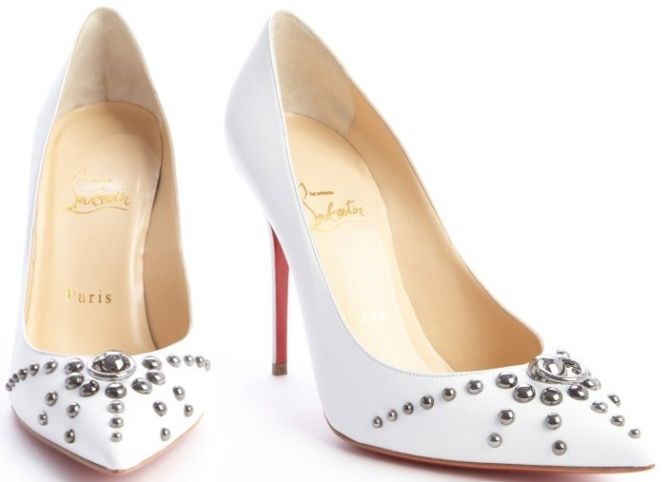 Christian Louboutin Door Knock 100mm Pumps in White, $722.50 (was $945)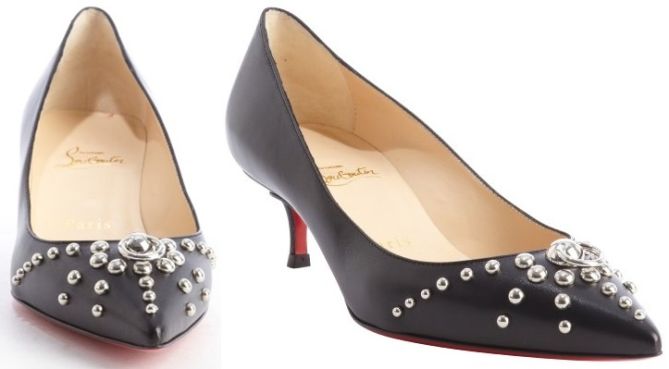 Christian Louboutin Door Knock Studded 45mm Pumps in Black, $688.50 (was $895)