He was spotted spending time with his ex-wife, Gwyneth Paltrow, just last week — sparking rumors that the two are mending their broken marriage. But it appears the speculation of a reconciliation is all wrong, as Cold Play lead singer, Chris Martin, was seen attending a Nepal benefit held in Los Angeles on Wednesday with rumored girlfriend, Jennifer Lawrence.
For the occasion, Chris decked himself in casual khaki jeans, sneakers, and a white shirt, while JLaw went for a classic ensemble of white tank teamed with black skinny jeans. She then capped off the combo with a studded blazer, a multi-layer pearl necklace, and a pair of ankle-strap peep toe mules that looked very similar to the Gianvito Rossi sandals she wore last week. This latest pair, however, was a little different because it looked sophisticated with its slim heels, polished leather, and achromatic coloring.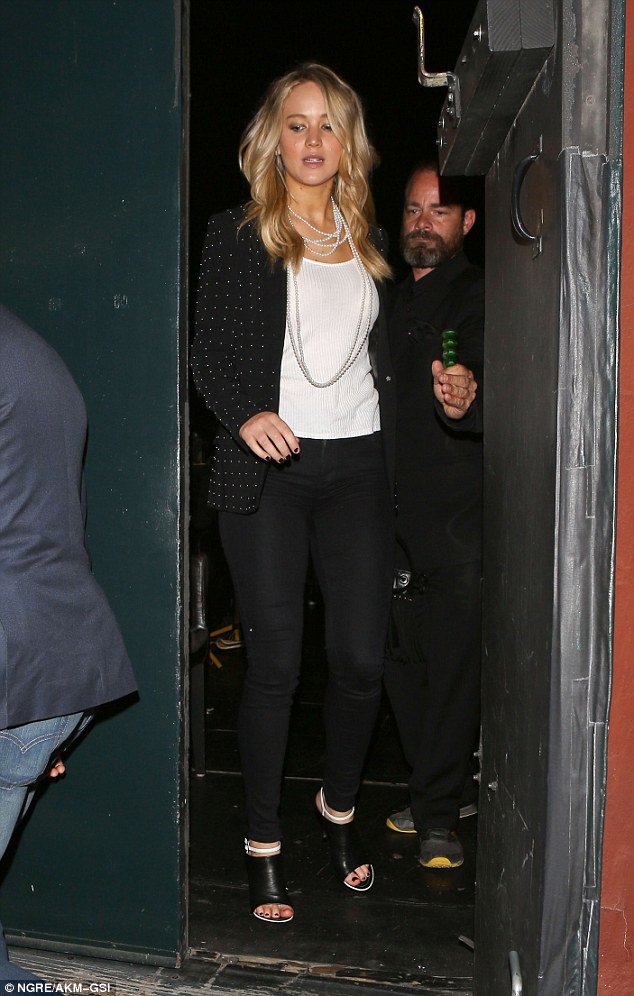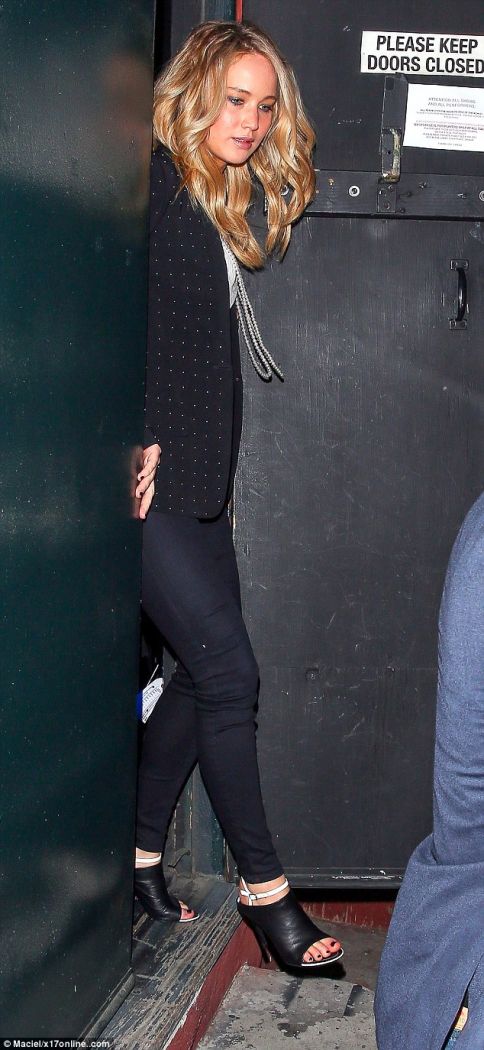 Jennifer Lawrence attends a Nepal benefit in Los Angeles with rumored boyfriend, Chris Martin of Cold Play, on May 6, 2015
Looks like these two are still going strong and steady. Would you agree?
As for JLaw's sandals, it appears she currently fancies a specific shoe silhouette — one that involves open-toe mules with straps. Do you dig her taste in footwear?
Jennifer's black and white ankle-strap mules are from Balenciaga. They're crafted from black buffed leather and detailed with contrasting slim white ankle straps. The sandals also feature slender 4.5-inch-tall heels. Below is a closer look at the pair: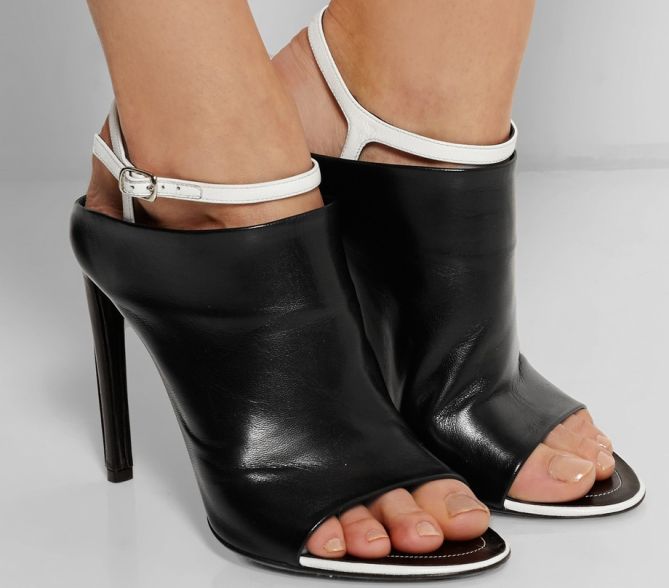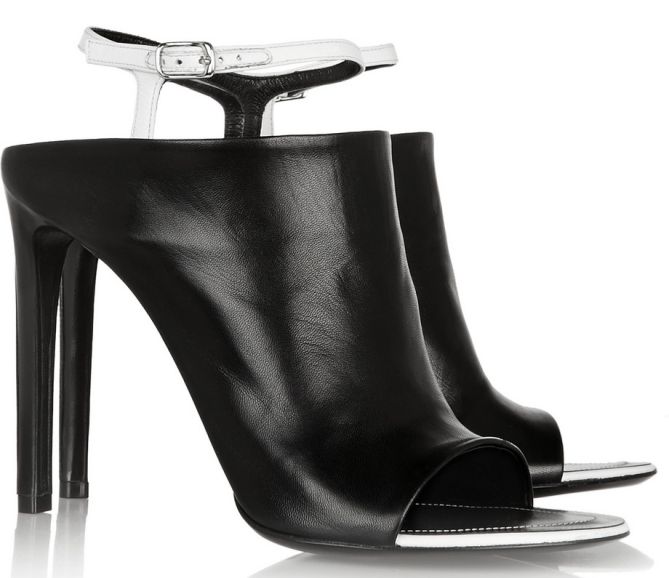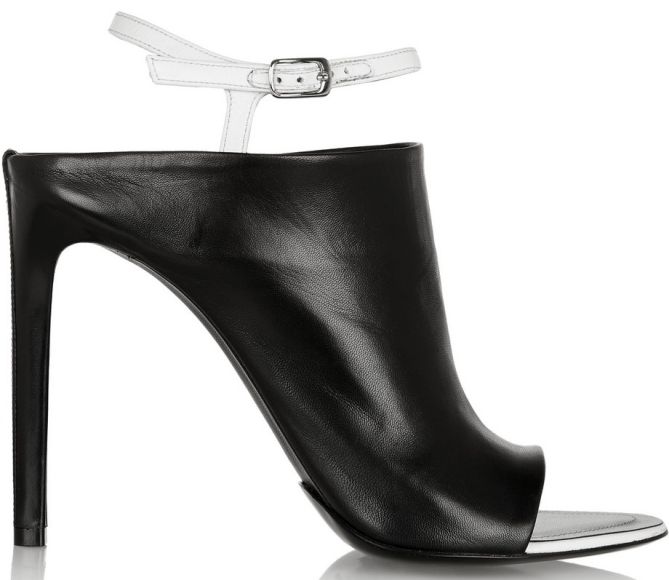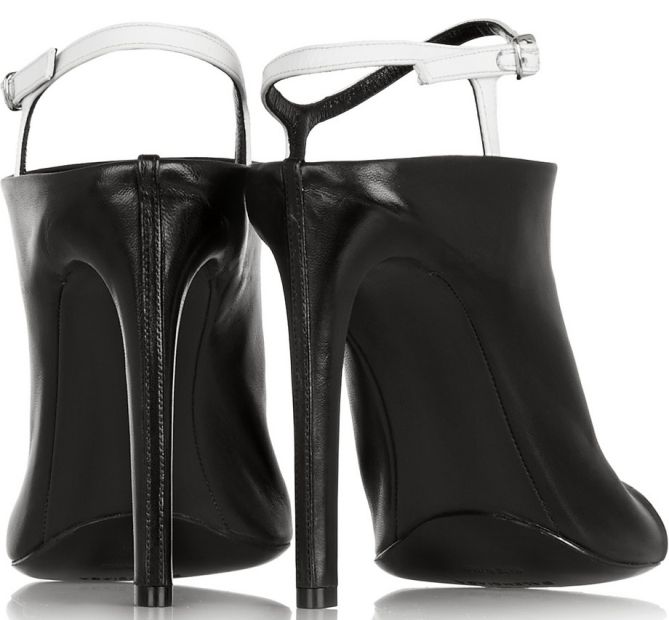 Balenciaga Leather Mules, $965
Fancy them or not?
They look more elegant compared to the chunky heeled Gianvito Rossi pair she used over the weekend. They're probably less comfortable, but they'll go well with dressier getups. If you like what you see here, you can score the shoes online. They retail at $965: