Jennifer Lawrence was spotted out and about several times in New York City on Tuesday. The actress, who is set to appear in X-Men : Apocalypse late this year, showcased some serious street style as she ran errands and engaged in some retail therapy.
During the day, she wore a fleece-lined patchwork leather jacket with a crop-top and blue skinny jeans. To add drama, Jennifer finished the getup with a beanie, a suede purse, some sunnies, and sky-high lace-up ankle boots.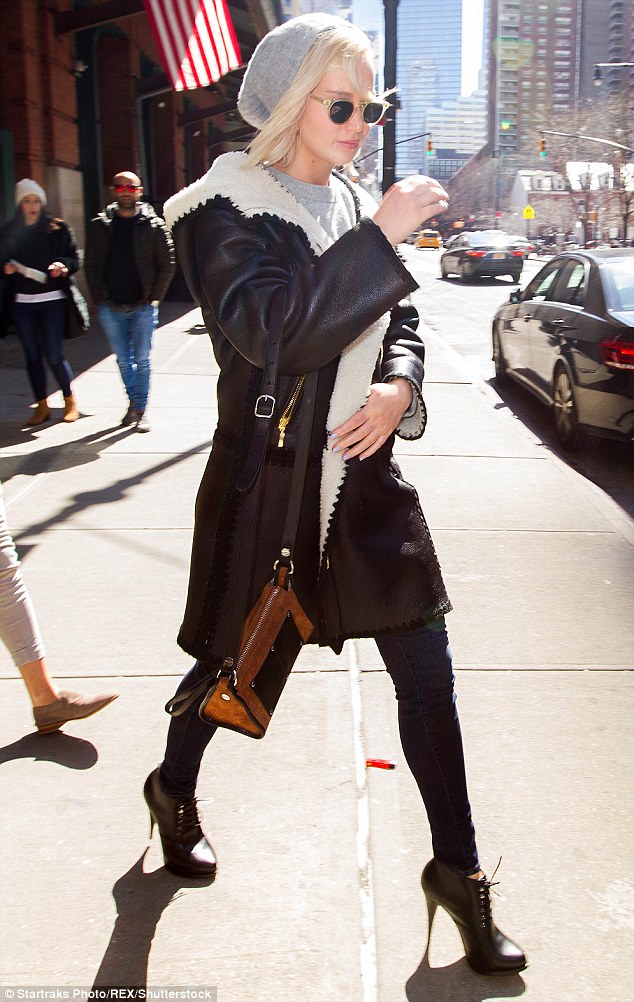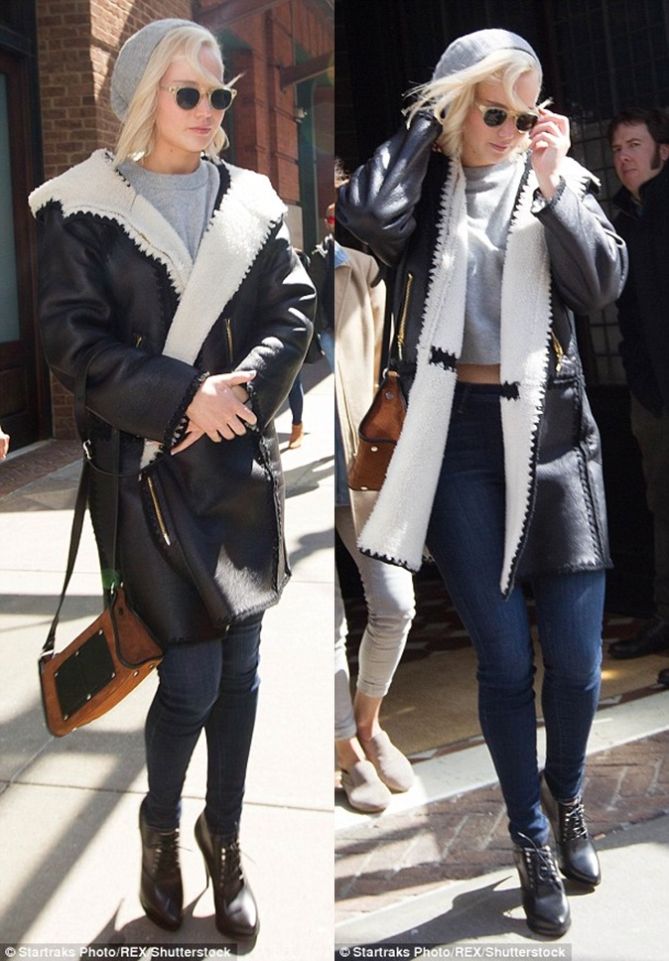 Jennifer Lawrence steps out to run some errands in New York City on March 22, 2016
Later in the evening, Jen was seen looking rather leggy as stepped out for dinner. She wore the same jacket, but changed into a a black blouse and a short wrap skirt. What was surprising was the shoes she used to go with — chunky black strappy wedges that didn't exactly go well with her attire.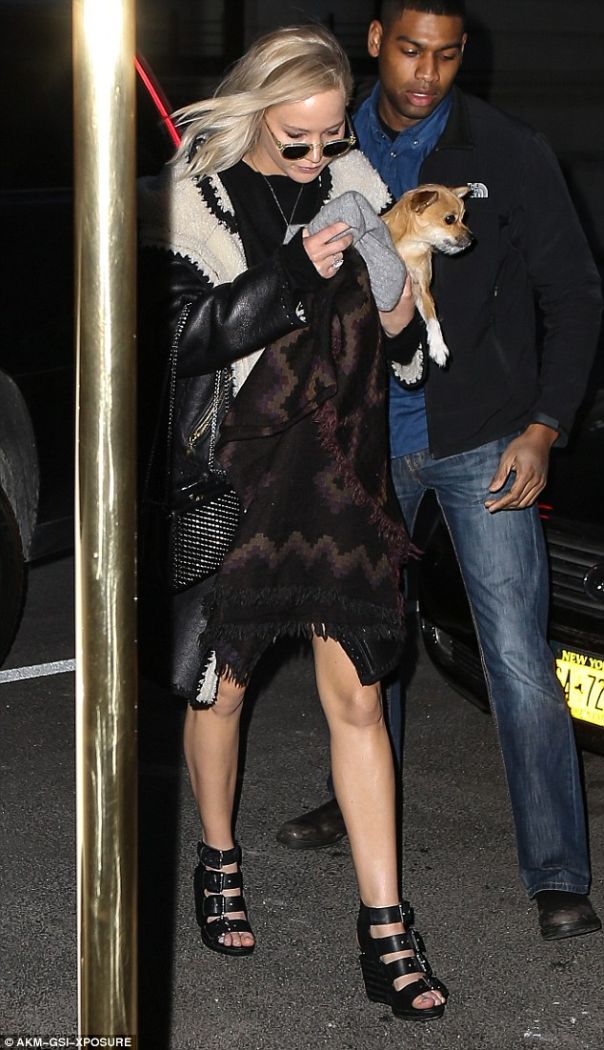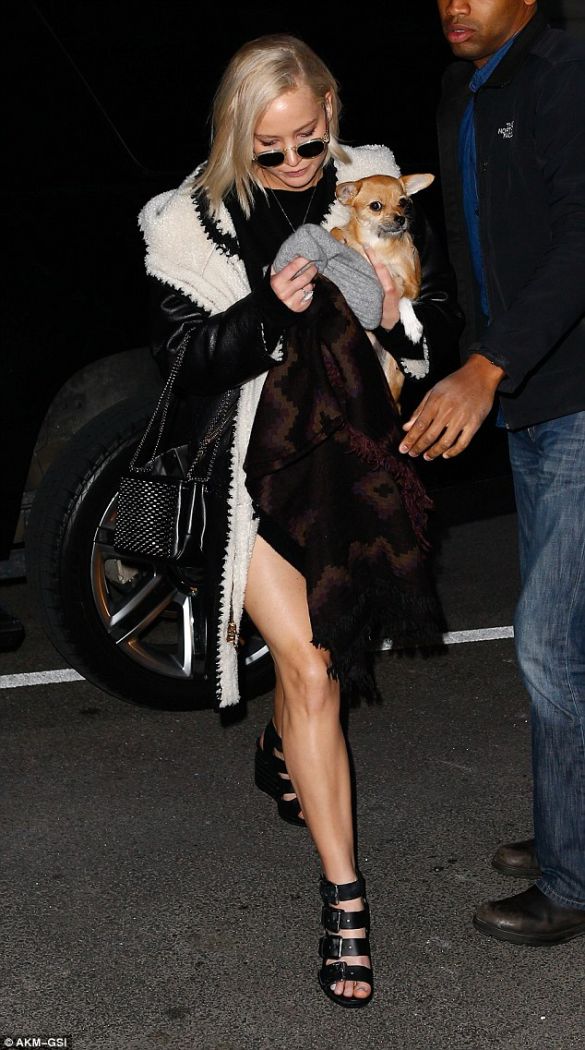 Jennifer Lawrence steps out in another outfit later in the evening
How do you like JLaw's Tuesday street style? Do you approve?
I like the first outfit, but I honestly don't know what to think of the second one. Her fashion sense is a little off beat. That much I can say.
Jennifer's leather coat is from Alberta Ferretti. It's a ridiculously pricey topper that will set you back over $5000. Right now, it's on sale at half-off on their website: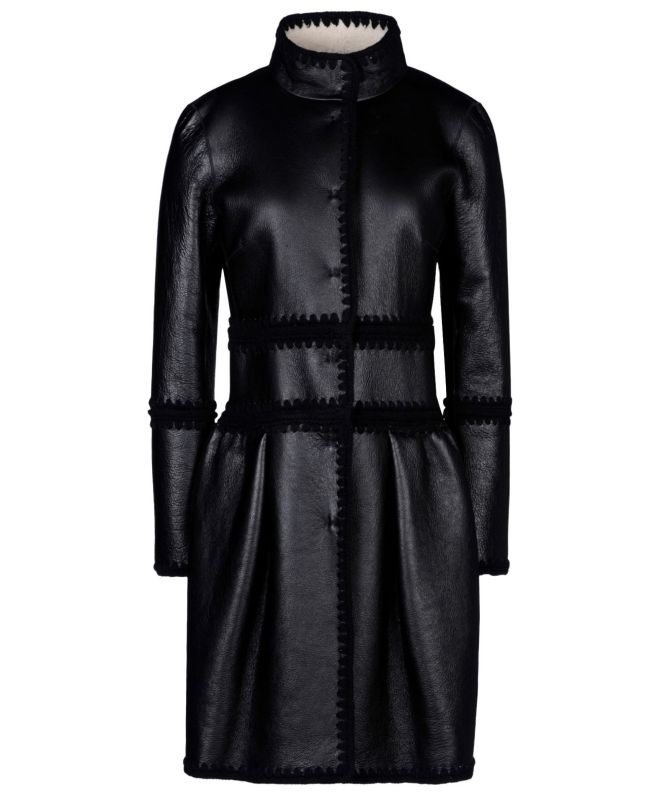 Alberta Ferretti Leather and Fur Jacket, $2785 (was $5570)
The sexy ankle boots on her feet in the first outfit are from Givenchy. They're the "Perla", a style detailed with cone-shaped heels, rounded toes, and lace-up closures.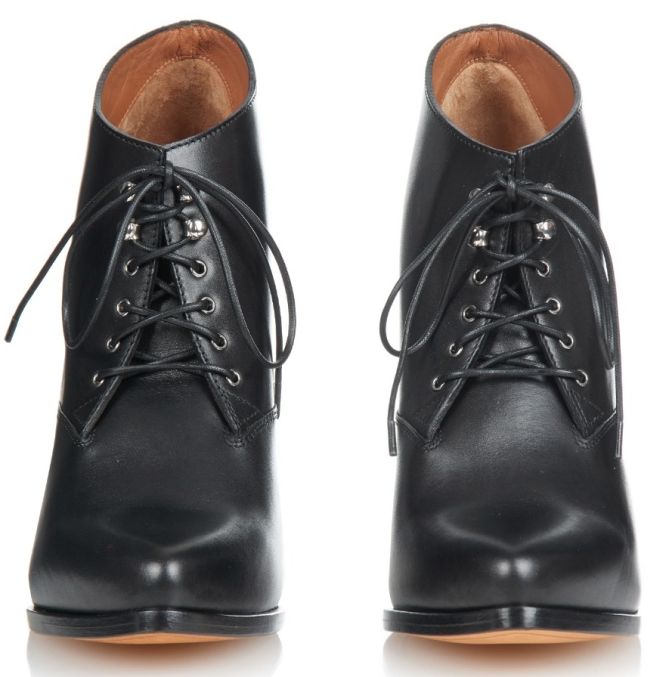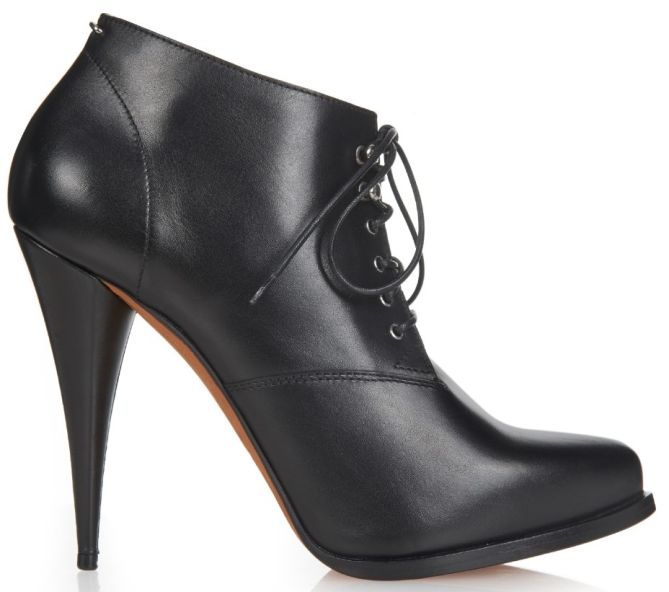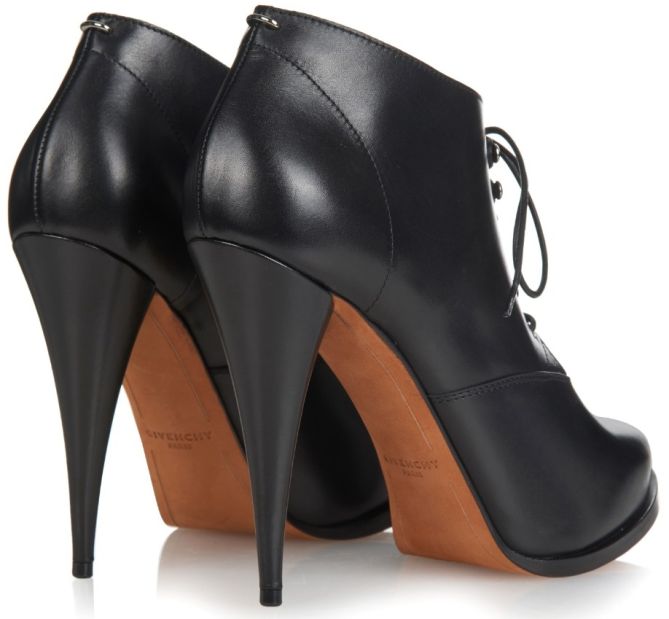 Givenchy Perla Lace Up Boots, $432 (was $960)
Jennifer's very catchy chunky buckled wedges in the second attire is from Alexander Wang. They're the "Jo", a pair surprisingly fashioned with espadrille bottoms. If you fancy them for spring, grab 'em over at Net-A-Porter. They retail at $535: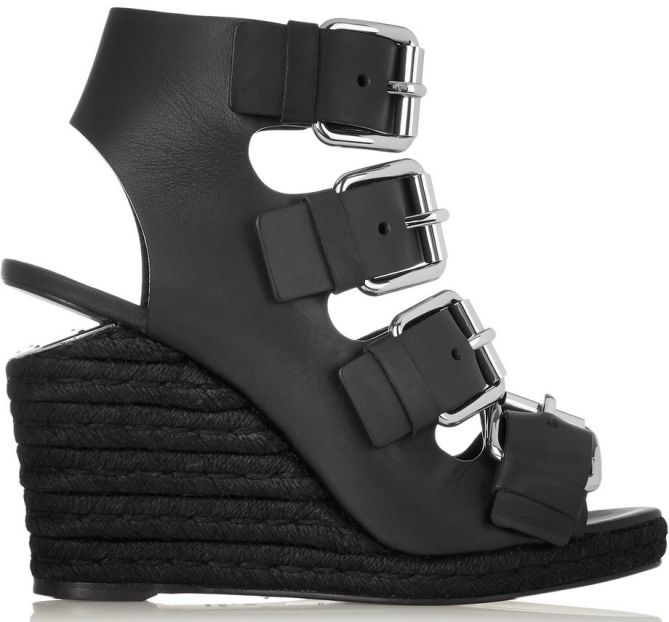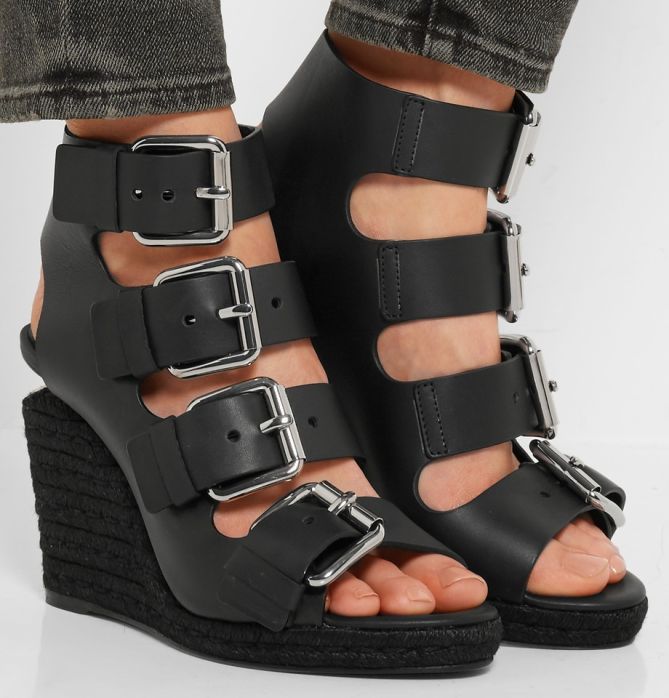 Alexander Wang Jo Buckled Leather Espadrille Wedges, $535
Do you like what you see?
Sorry, I'm not too crazy about this pair. They're too masculine for my taste. I do, however, like the scarf and studded purse she used with the attire. They're from Aritzia and Christian Louboutin, respectively: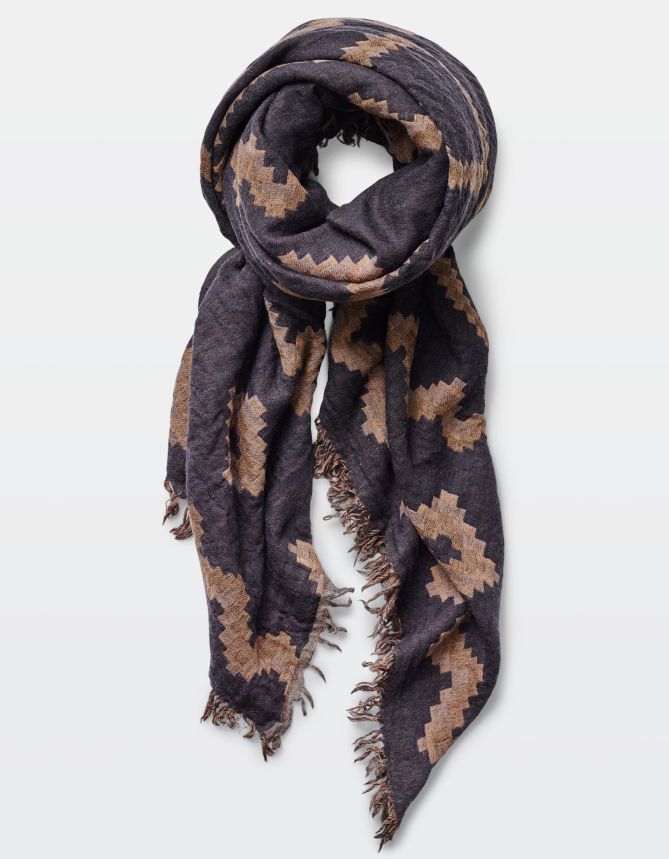 Aritzia Diamond Mosaic Blanket Scarf, $85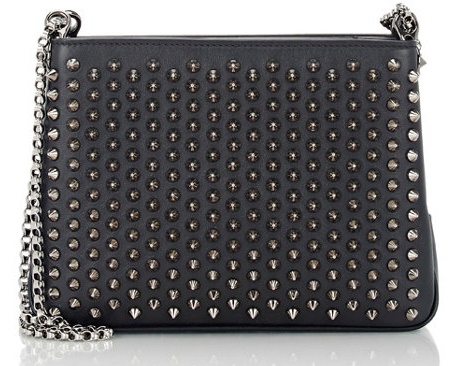 Christian Louboutin Triloubi Small Bag, $1450