Jennifer Lawrence just made my jaw drop. The actress gave a male friend a piggyback ride — all while decked in sky-high sandals — to his car after the two attended a Saturday Night Live after-party in New York City.
I mean, wearing stilettos while pregnant is one thing, but giving a guy who's probably heavier than you a piggyback ride while in super tall shoes takes wearing high heels to a whole new level. Would you agree?
Mind you, JLaw was dressed quite nicely while she did the, er, deed. She wore a cropped gray sweater with low-slung trousers. Complementing the getup were black ankle-strap sandals and a messy bob. No doubt, the attire showcased her toned tummy, but I had no clue she was that strong up until she decided to carry a guy.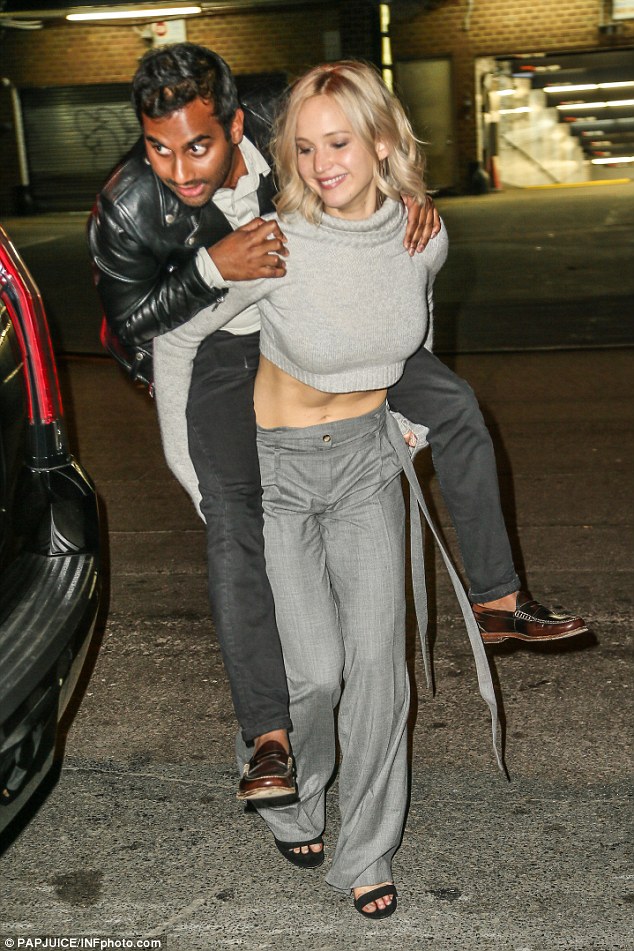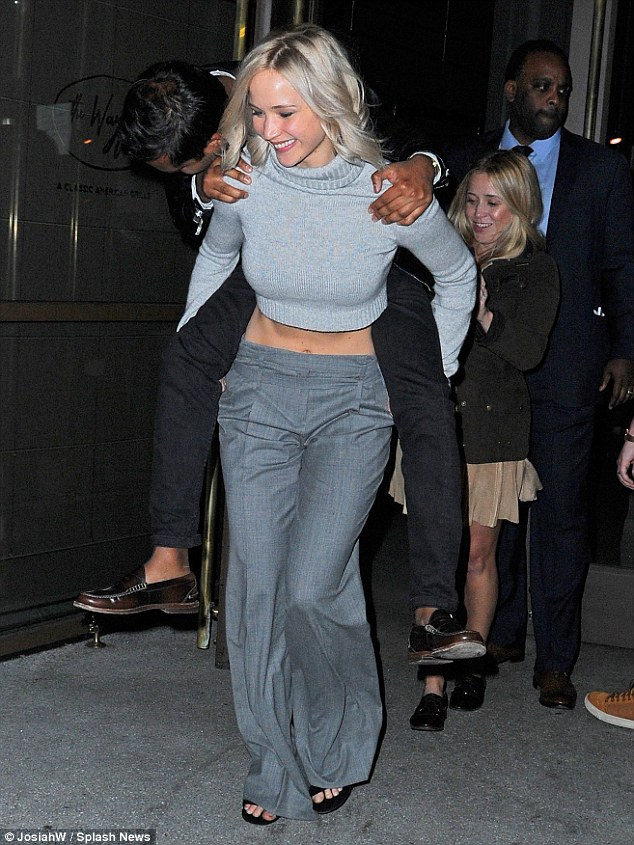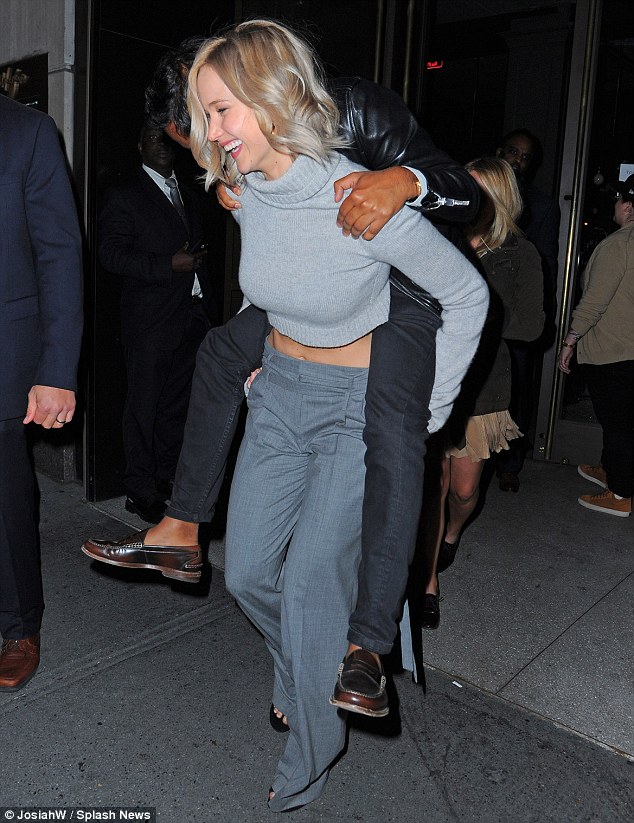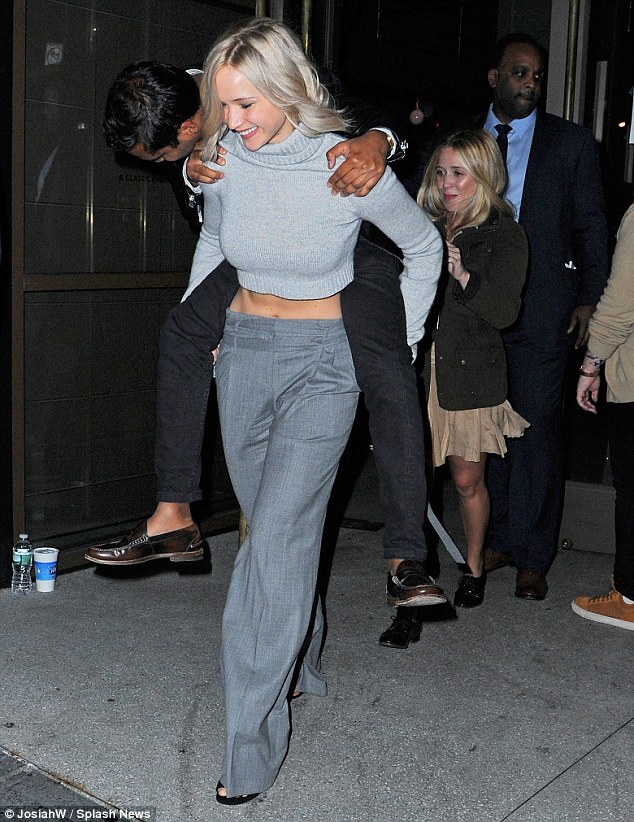 Jennifer Lawrence gives Aziz Ansari a piggyback ride to his car after the two attended a Saturday Night Live after-party in New York City on October 10, 2015
Well, kudos to this young woman for being strong enough to literally carry a man. I guess these pictures prove she's the kind of gal you should not mess with, or else she could break your neck.
That said, I love Jennifer's outfit ere. It's simple, elegant, and sexy. It's something I wouldn't mind wearing either. The only problem is my tummy isn't exactly as toned as Jennifer's. What about you, would you wear the combo?
No details have been released on the ensemble yet, but if you wish to recreate the look, I have no doubt you'll easily be able to find similar pieces. Try this combo using an ash blue top and a pair of beige pants. Best to wear nude heels with this set: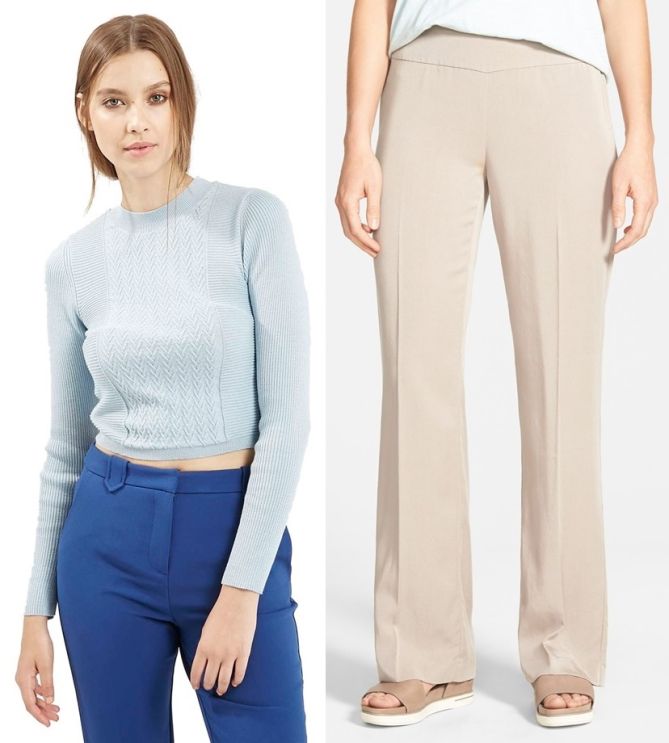 Topshop Longsleeve Knit Crop Top, $48 / Eileen Fisher Tencel Twill Straight Leg Pants, $178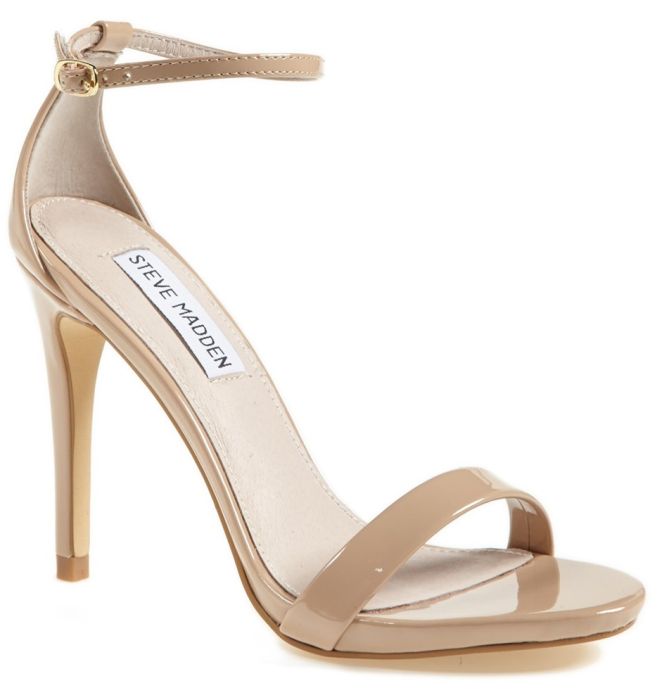 Steve Madden Stecy Sandals, $80
Earlier in the day, Jennifer was spotted looking chic in a green coat and some ankle boots bedecked with gold studs. She complemented the mix with plaited hair, dark sunnies, and a Valentino bag.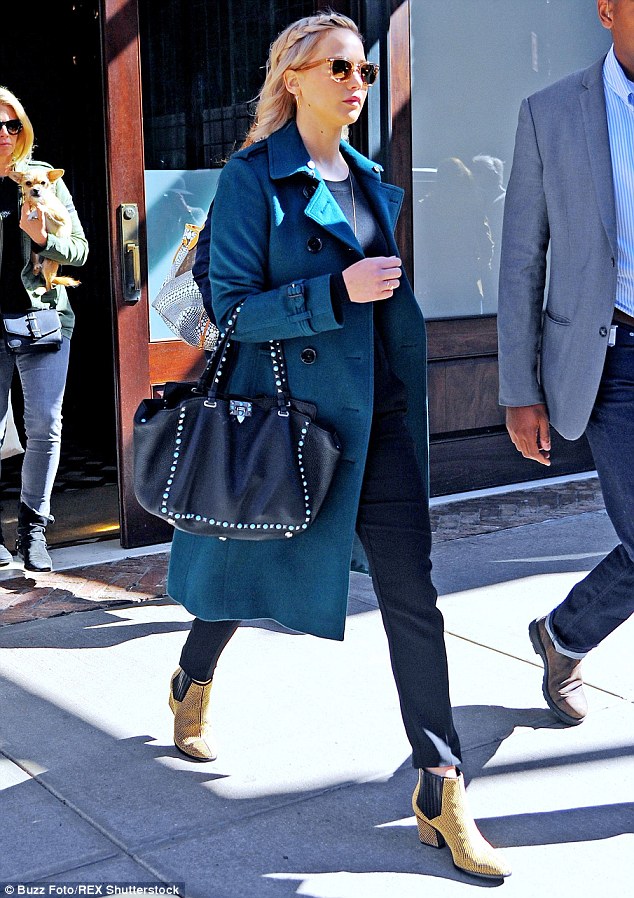 Jennifer Lawrence looks chic in a green coat and studded boots as she steps out in New York City earlier in the day
No details have been released on the outfit either, but judging from the silhouette of her shoes, she wore a pair of Roger Vivier "Skyscraper" boots similar to the sequined ones below. You can find these sparkly boots online if you wish to check 'em out.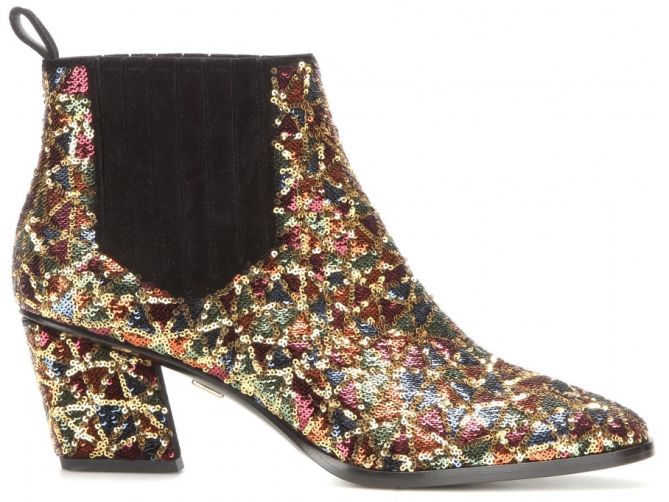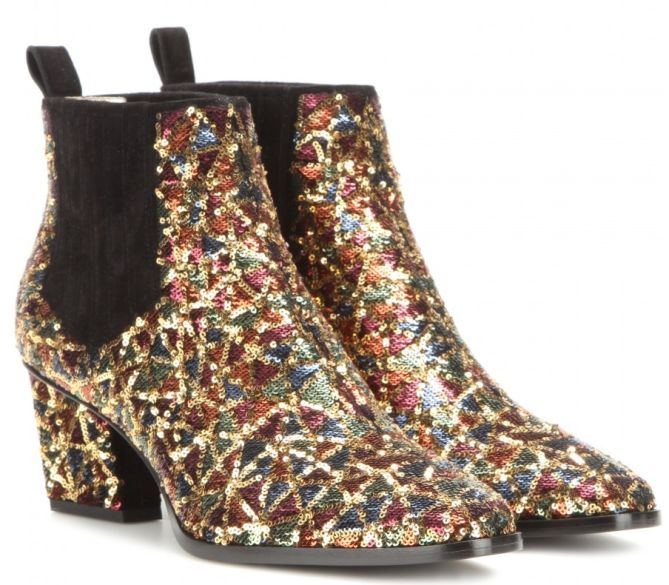 Rogier Vivier Skyscraper Embellished Boots, $2095