It appears shooting for Hunger Games: Mockingjay Part 2 has put a toll on Jennifer Lawrence's health. The actress recently attended a press conference for the movie in Berlin, and she looked several pounds lighter in the black floral frock she used for the occasion. Her legs were also thinner than usual, as they showcased the studded booties she chose to complement the attire. In short, JLaw looked as if she has had better days. I mean, even her skin looked sallow.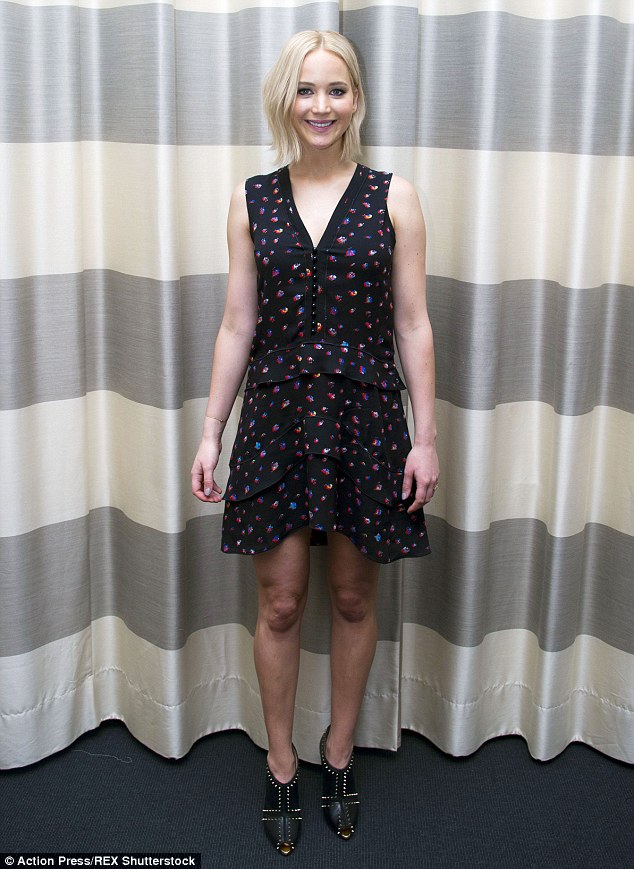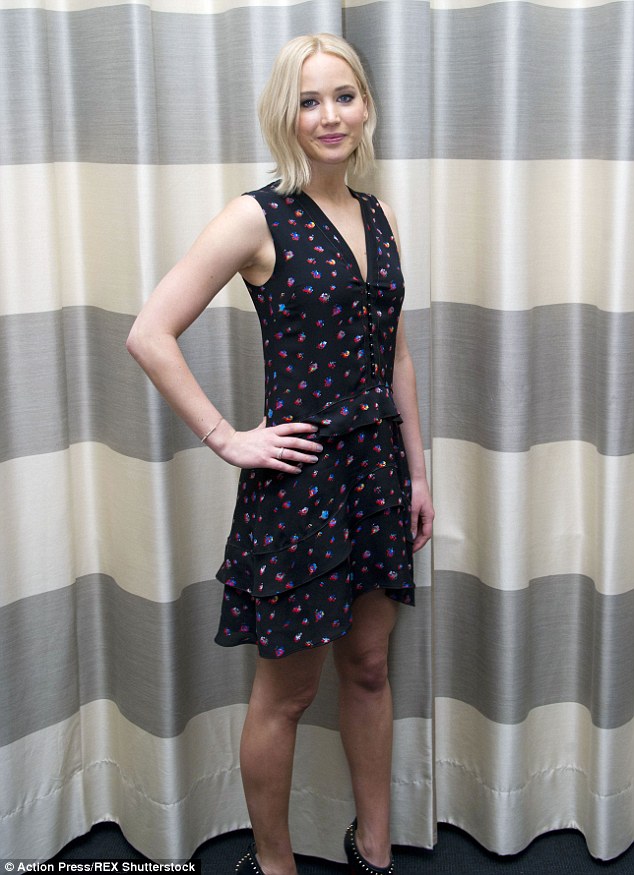 Jennifer Lawrence attends the Mockingjay Part 2 press conference in Berlin on November 3, 2015
I'm all for losing weight for the sake of health, but when I see someone lose several pounds even when she doesn't need to, I find it depressing. Then again, I'm also quite sure Jennifer will easily recover from this.
Weight loss aside, what do you think of Jennifer's outfit? Does it suit her or do you find it too frilly? And what are your thoughts on the shoes she used to go with? Yay or nay?
I couldn't find any details on her dress, but that's alright because I wouldn't recommend it to anyone either. It's unflattering. Would you agree?
Her booties, however, look promising. A quick look-up gave me the name Christian Louboutin. Which comes as no surprise, of course. They're the "Carapachoc" booties, a style detailed with tiny gold spikes, suede paneling, and chunky 4-inch-tall heels. Mind you, they're even more stunning up close. Take a look: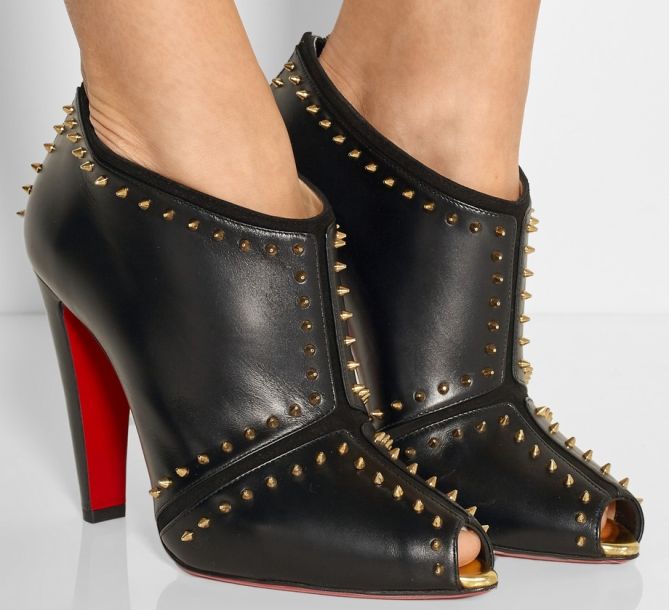 Christian Louboutin Carapachoc Booties, $1275
I must say, JLaw's dress definitely failed to do the shoes some justice. Yes?
What kind of outfit will you wear with the Carapachoc if you had them? I'd go with black skinny jeans or a really short long-sleeved black dress. What about you?
You can find the Carapachoc online if you wish to grab a pair. They retail at $1275.