Jennifer Lawrence has finally resurfaced after a few months of haitus. The Hunger Games star was spotted out and about in New York this week.
On Wednesday, Jen stepped out with her pet pooch in a head-turning getup of short denim cutoffs teamed with a cropped sweater. Capping off the chic attire were a pendant necklace, dark sunnies, a cool hat, a patterned bucket bag, and a pair of black suede open-toe slingback heels. The outfit was sexy, on-point, and it flattered her figure so well. In other words, she looked hot!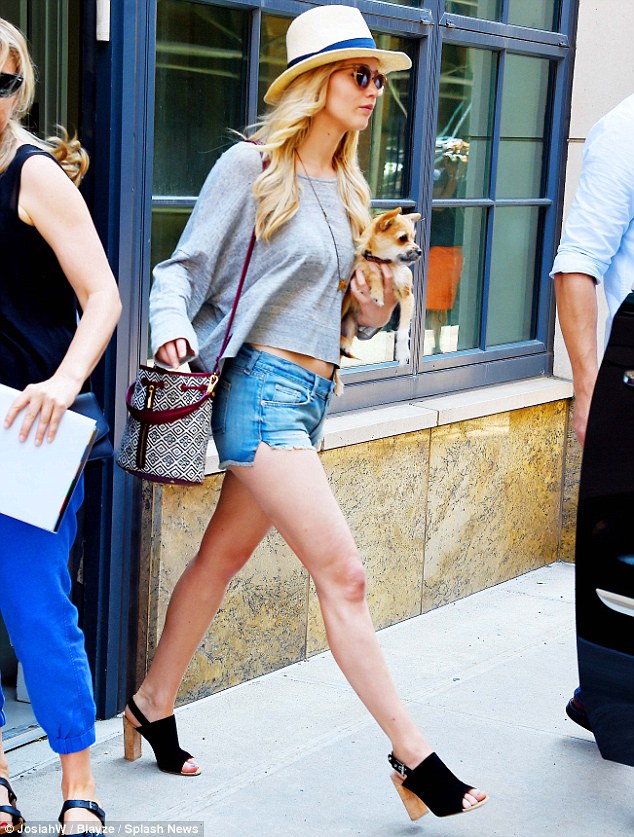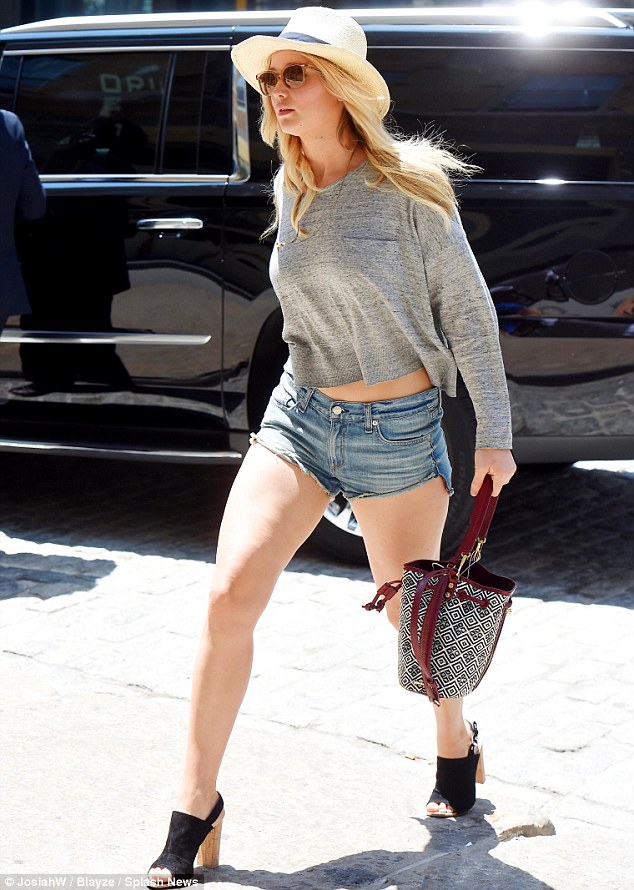 Jennifer Lawrence spotted out and about in New York with her pet pooch on June 10, 2015
Later in the day, Jen switched her daisy dukes for a black mini wrap skirt and a muscle tee. She also accessorized the pairing with the same necklace and purse, but opted for a set of black slip-on wedges to go with the look instead. While the second ensemble wasn't as put together, the edgy designer footwear she used more than made up for it.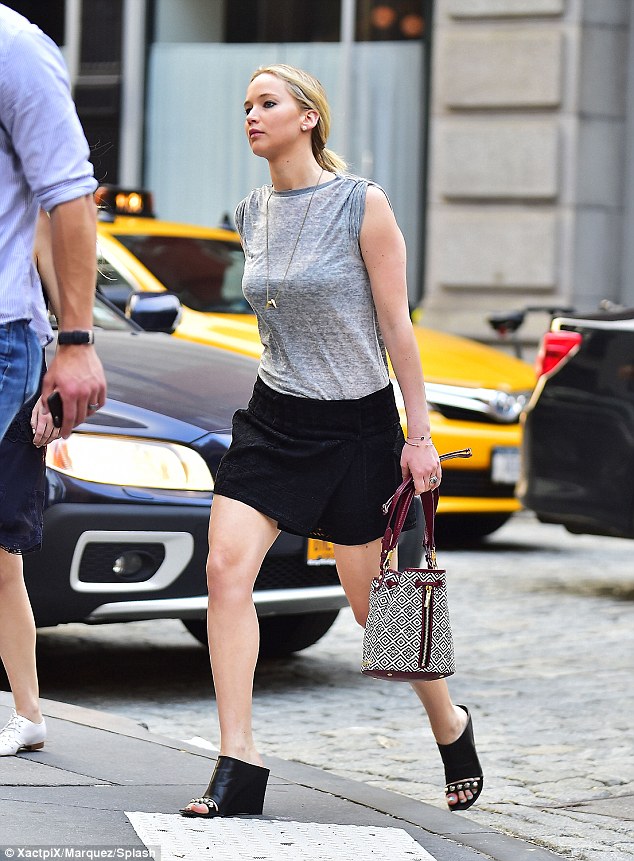 Jennifer switches outfits later in the day to attend a dinner engagement, June 10, 2015
Which of Jen's Wednesday outfits do you prefer? And which of her shoes do you like best?
I think the answers to those questions are obvious, yes? She looks way better in the first picture with her hair down. The outfit also flatters her figure more. The second look is so-so, but the studded wedges are fierce.
Jen's slingback sandals from the first getup is from Gianvito Rossi. If I'm not mistaken, I wrote about the pair a few weeks back. The shoes are crafted from suede leather and feature 4-inch-tall cork block heels: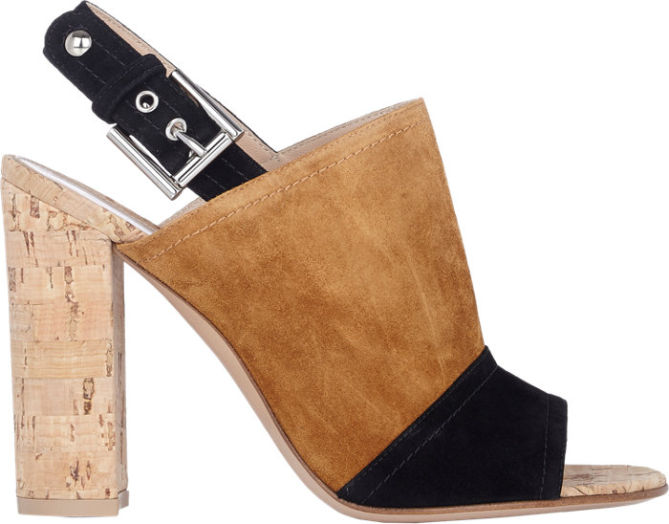 Gianvito Rossie Suede Slingback Sandals, $695
Jen's edgy studded mules from the second look are by Balenciaga. Below is a closer view. They feature the label's iconic giant studs and very comfortable 3.5-inch-tall wedge heels: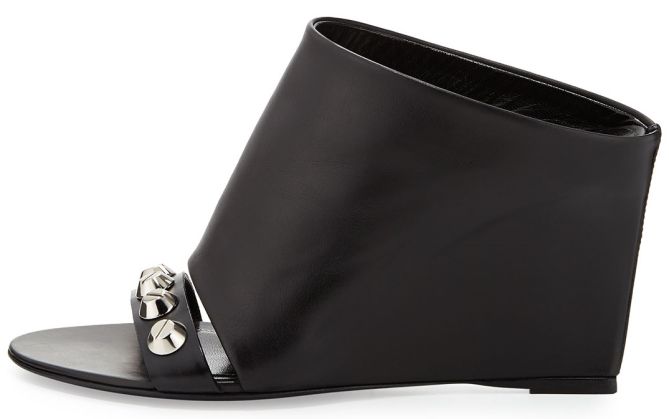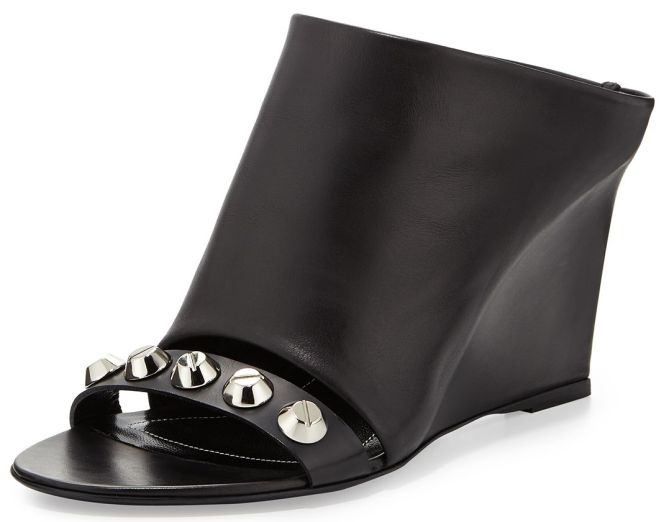 Balenciaga Studded Leather Mules, $935
Feel free to score both sandals online if interested. But if you're in the mood for some fancy flats instead, try checking out the pair Jen wore on Thursday. She styled the "feather" strappies with a sleeveless button-front dress and some dark eyewear.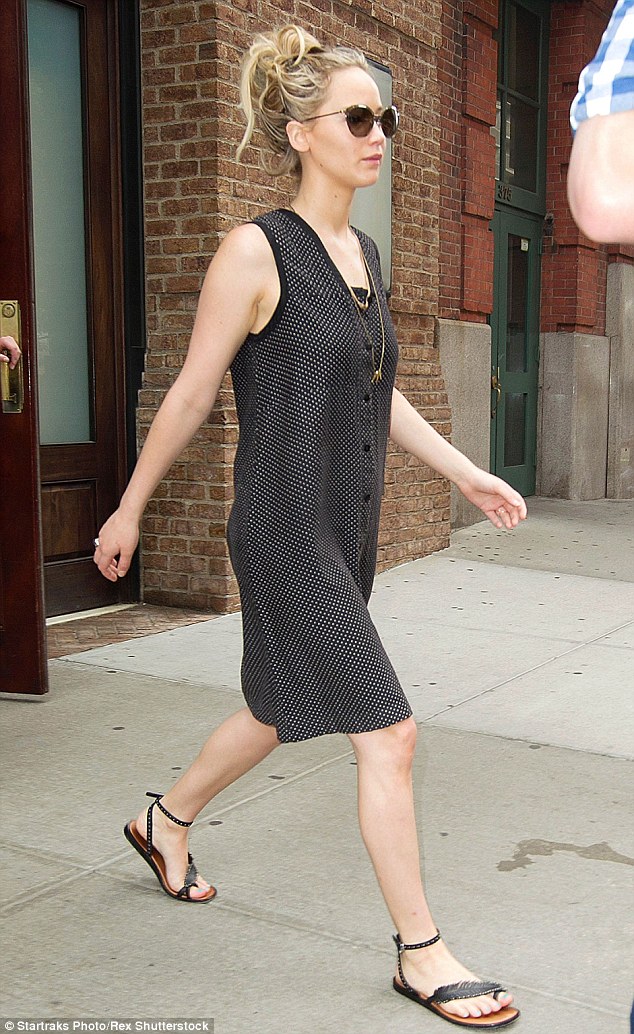 Jennifer Lawrence steps out in NYC in another head-turning pair of sandals on June 11, 2015
Admit it, the sandals look very interesting. The feather details really make you take a second glance. If you're crushing on the pair, simply head over to the Coach website and grab 'em in your size.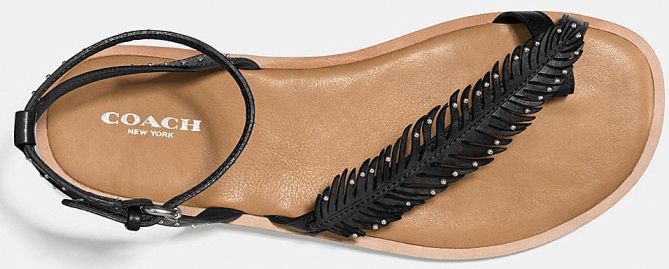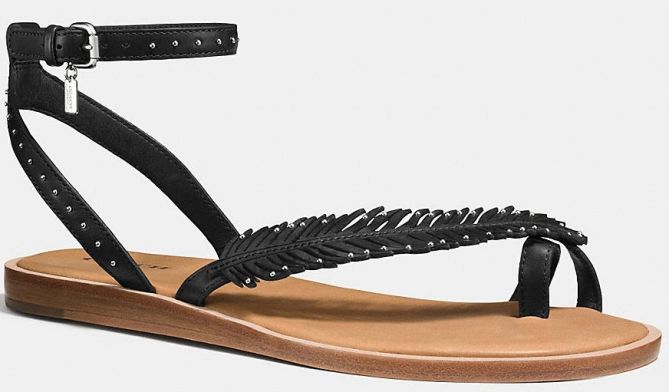 Coach Leather Beach Feather Sandals, $129 (was $185)