Hunger Games star Jennifer Lawrence was all smiles and looked so happy when she attended the 2015 Met Gala which was held at the Metropolitan Museum of Art in New York City. The 24-year-old actress was a stunner in a Christian Dior floral cutout gown. The high neckline of the dress was completely encrusted in beadwork — in fact, at first glance it almost looked like a necklace! The dress featured a poppy flower pattern on top and a tiny slit on the bodice, which allowed her toned midriff to show right through. The bottom half of the dress is navy and form-fitting, which allowed the actress to flaunt her curves.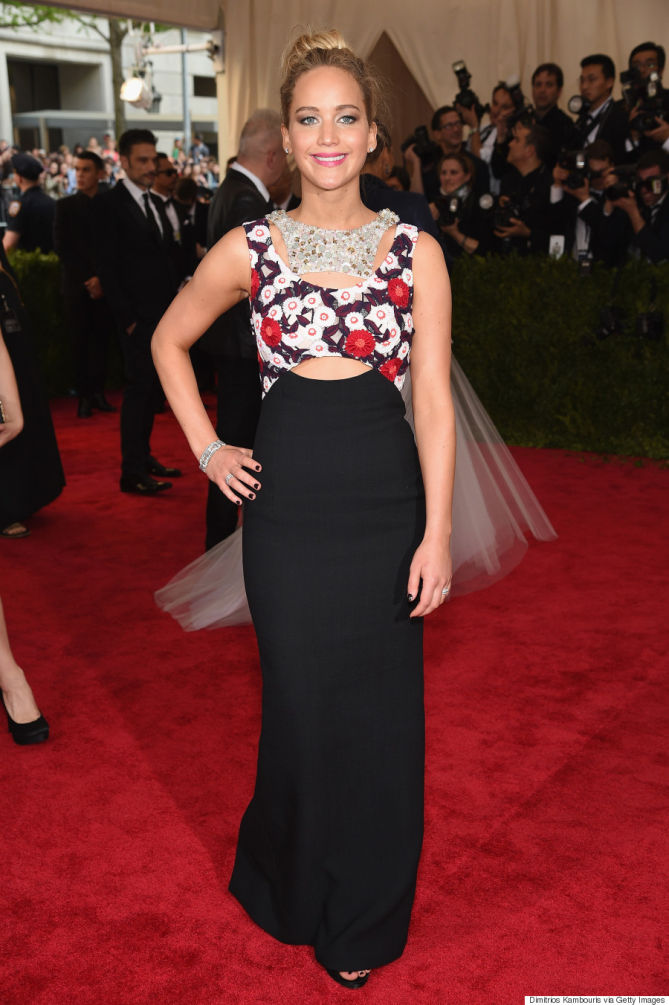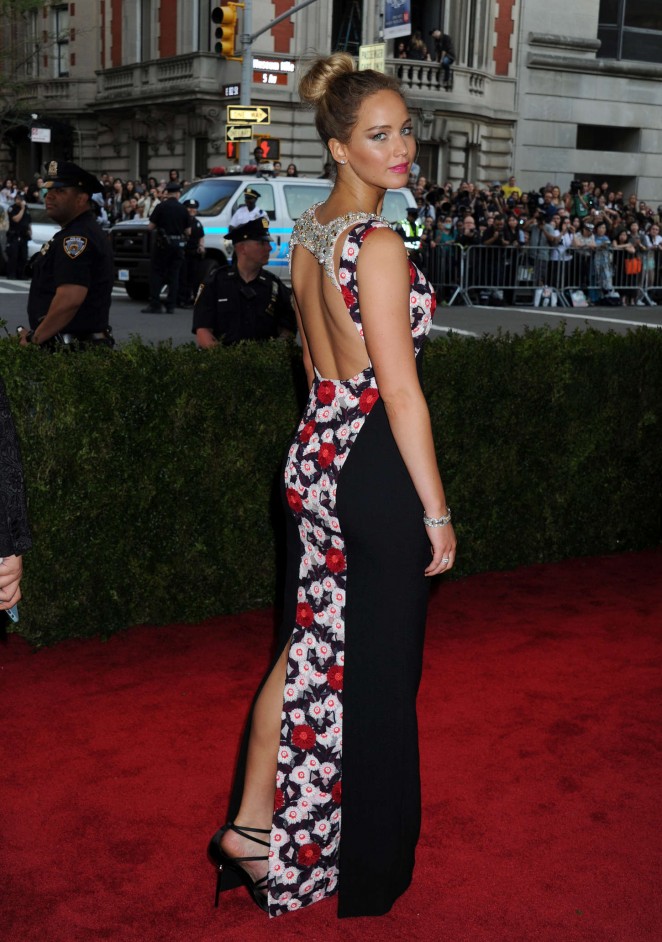 Jennifer's cutout gown was really in tune with the theme of the gala which is China Through the Looking Glass. Don't you just find her total look that night so adorable?
The extra glow in the actress' eyes could have been brought about by the recent divorce of her boyfriend, rocker Chris Martin, to his wife Gwyneth Paltrow. According to reports, the Jennifer and Chris have been "happier every after" after almost two months of barely seeing each other because the actress has to shoot for the upcoming biopic, Joy.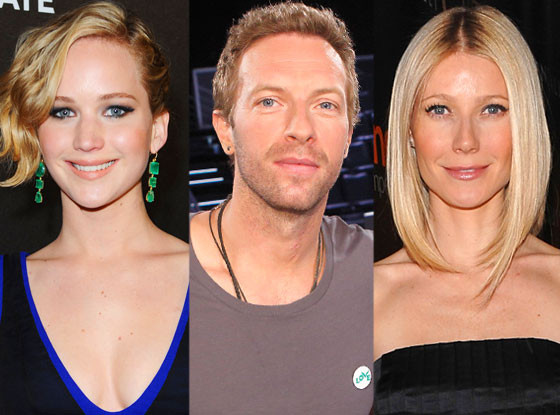 Well, too sad for Gwyneth but here's to hoping that Jennifer and Chris could make it through despite the busy schedules.
Aside from her standout floral cutout gown, Jennifer also flaunted her Roger Vivier Ondulation Suede Sandals during the Met Gala, which actually was a perfect way to finish off her total look.