Slimming down definitely suits Jennifer Hudson so well. She is looking even more ravishing these days. And perhaps, that is the reason why the singer has been given projects here and there. The American Idol alumni will be starring in the Broadway revival of the The Color Purple slated on the late part of the year. To further prepare for the said Broadway performance, Jennifer checked out the musical Honeymoon in Vegas which was shown at the Nederlander Theater in New York City on Tuesday. She met up with some of the casts of the said upcoming musical.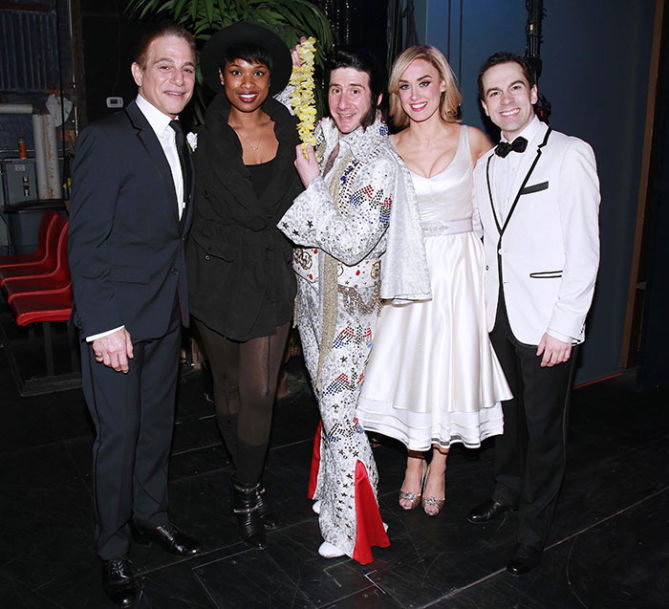 Although her look that night might not be super glamorous, but Jennifer was able to pull it off and added some style to it. The 33-year-old singer wore an all-black outfit that included an oversized coat, a low cut top, and a pair of tights. She added more edge to her look by styling it with a fedora and a pair of biker boots from Guiseppe Zanotti.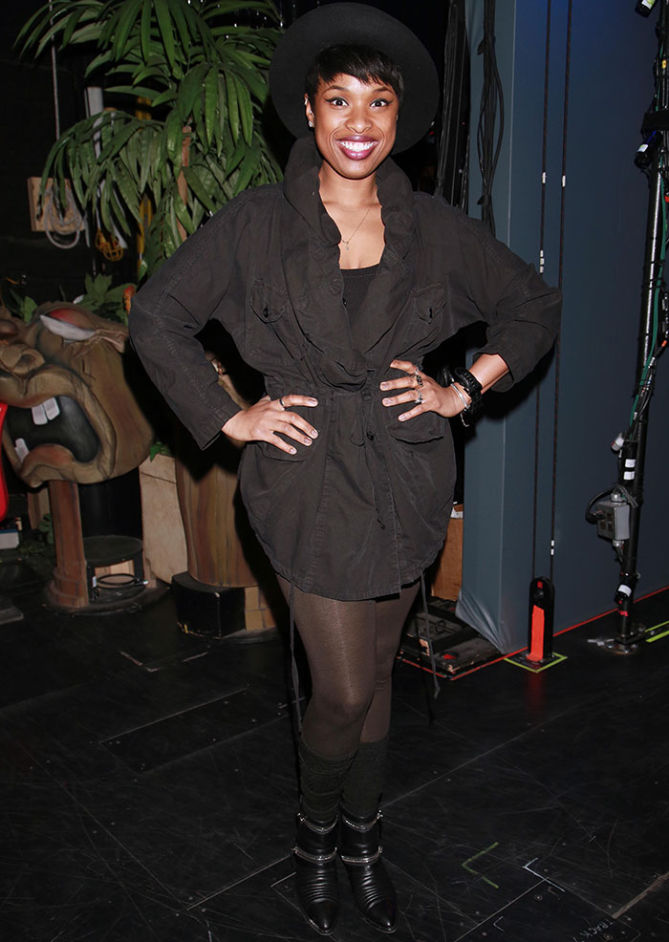 Few days after, Jennifer graced the Kids' Choice Award which was held at the Inglewood Forum to perform the new hit single Trouble with Iggy Azalea. During the said performance, Jennifer wore a cop outfit and thrown in a bright pink and yellow prison onstage. Hudson locked up Azalea with the help of her fellow female officers, who doubled as backup dancers.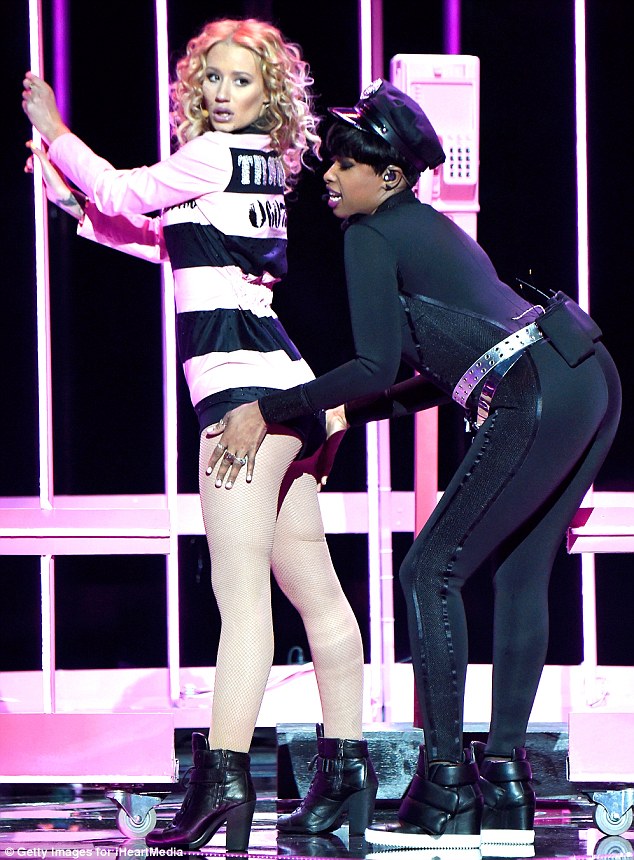 If you think Jennifer's biker boots nailed her look on that visit to Nederlander Theater, you might be interested to check this style online and you might even get a good deal.