Jennifer Garner is getting superfit again after taking a few years off from action films to have three children with Ben Affleck. On Wednesday the 45-year-old beauty shared a clip where she was working out very hard with a personal trainer in a studio. 'Recipe for Turning A Mom Back into Action Lady: Take one mama ADD daily dose 1 hr ❤️ ❤️ 1.5 hr ⭐️Stunt Team ⭐️ 50 cups of coffee and 3 min Cryotherapy,' the actress wrote in her caption.
The 13 Going On 30 beauty will be playing a killing machine in the new action film Peppermint, which will begin production this year.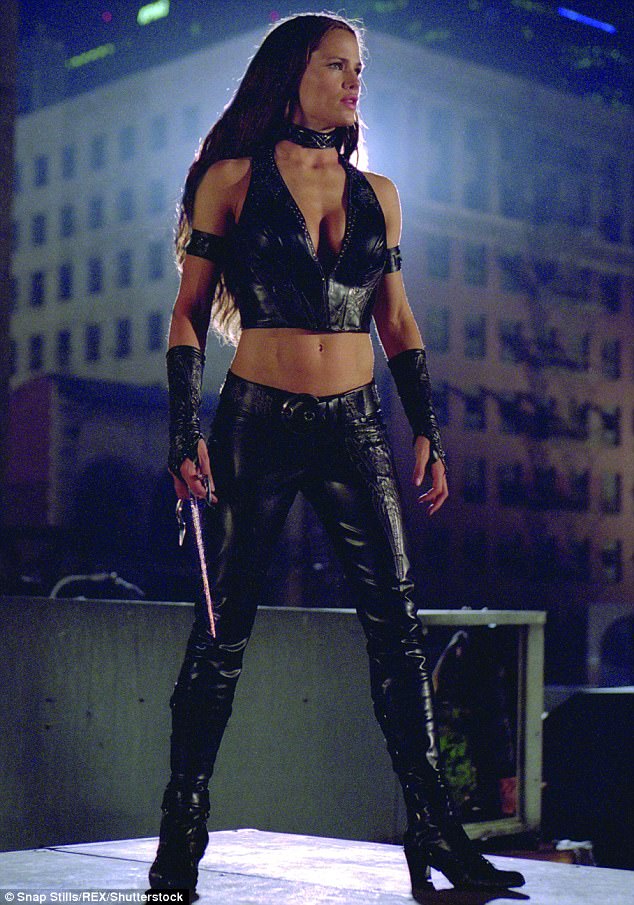 She ended her funny clip with, 'Good luck everybody!' Garner set the footage to Canned Heat by Jamiroquai.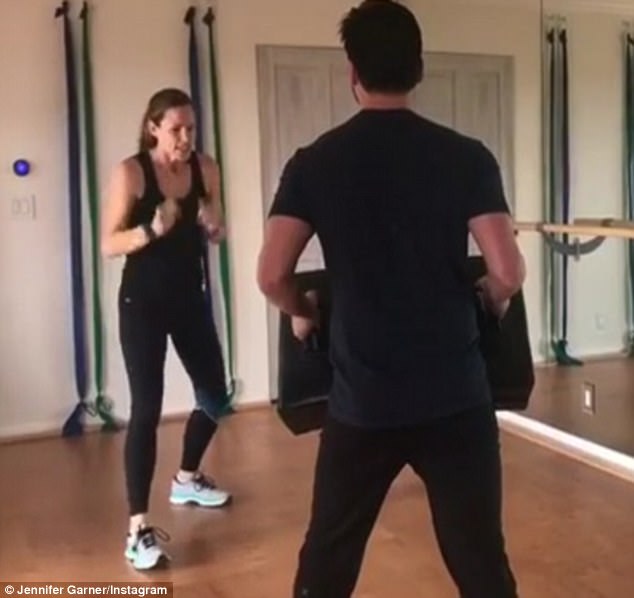 The stunner is seen working out in front of a mirror as she jumps on a mini trampoline and does other forms of cardio such as boxing and some aerobics.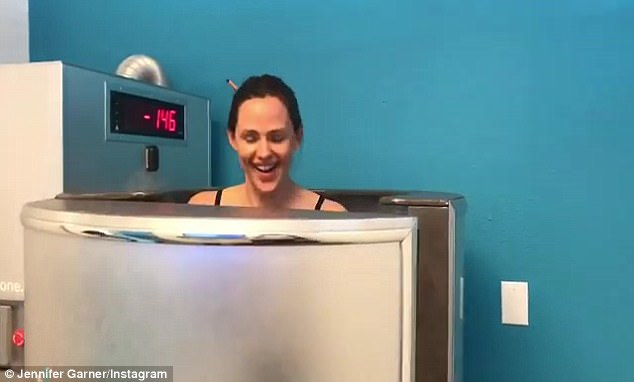 The star became an A lister when she worked out to an extreme level to play a spy on TV's Alias.  Next came her role in Daredevil, where she met Affleck. In the past decade she has taken on drama such as Catch And Release and Miracles From Heaven. But now she is getting back into the action movie genre.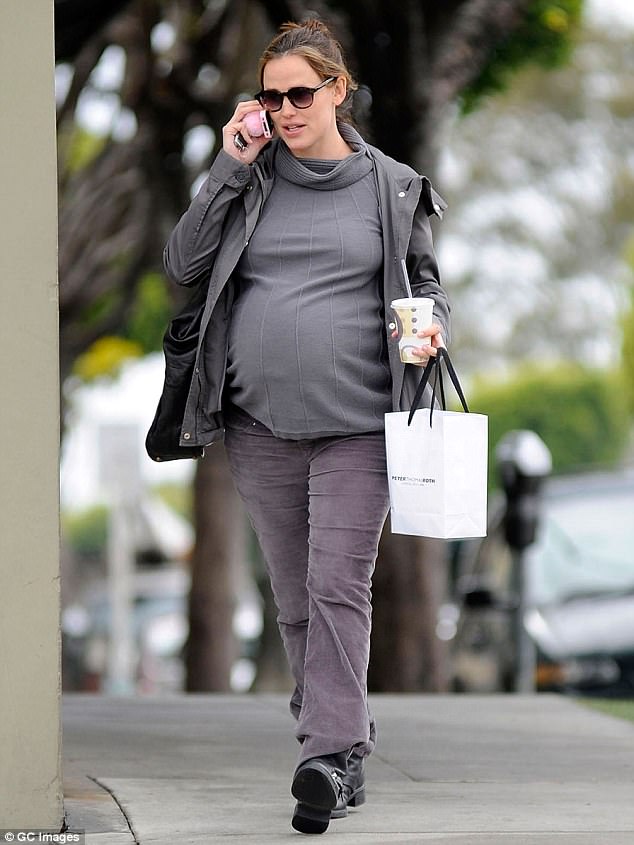 According to Deadline, Peppermint is 'a high-action revenge thriller premise has been likened to John Wick.' The plot has been described as: 'When her husband and daughter are gunned down in a drive-by, the heroine wakes up from a coma and spends years learning to become a lethal killing machine. 'On the 10th anniversary of her family's death, she targets everyone she holds responsible, the gang that committed the act, the lawyers that got them off, and the corrupt cops that enabled the murderous incidents.'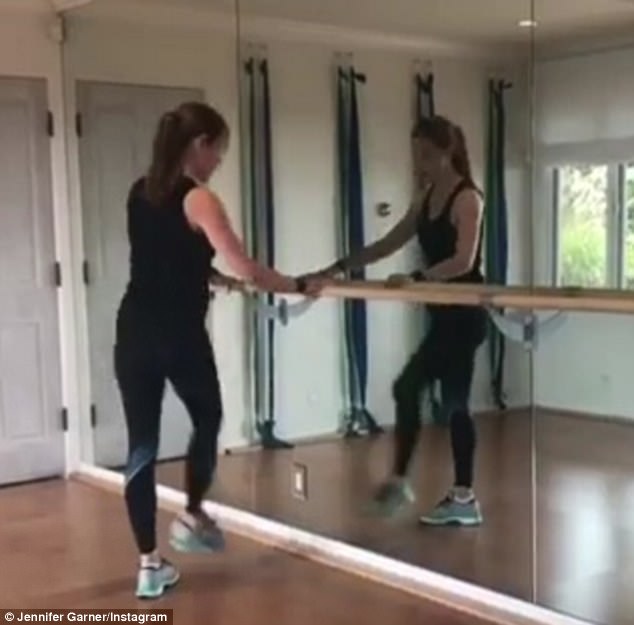 Garner lives in the Brentwood neighborhood of Los Angeles with her three children Violet, 11, Seraphina, 8 and Samuel, five.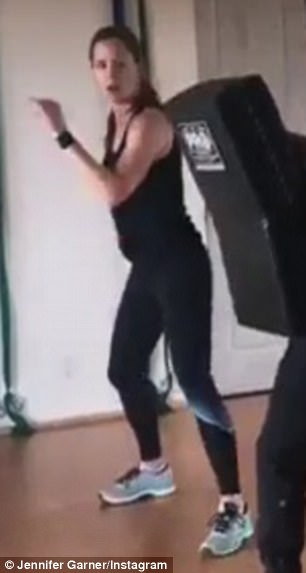 In 2015 she split from the Oscar winner and this spring they both filed for divorce. He has been dating SNL producer Lindsay Shookus, who he went to the Emmys with.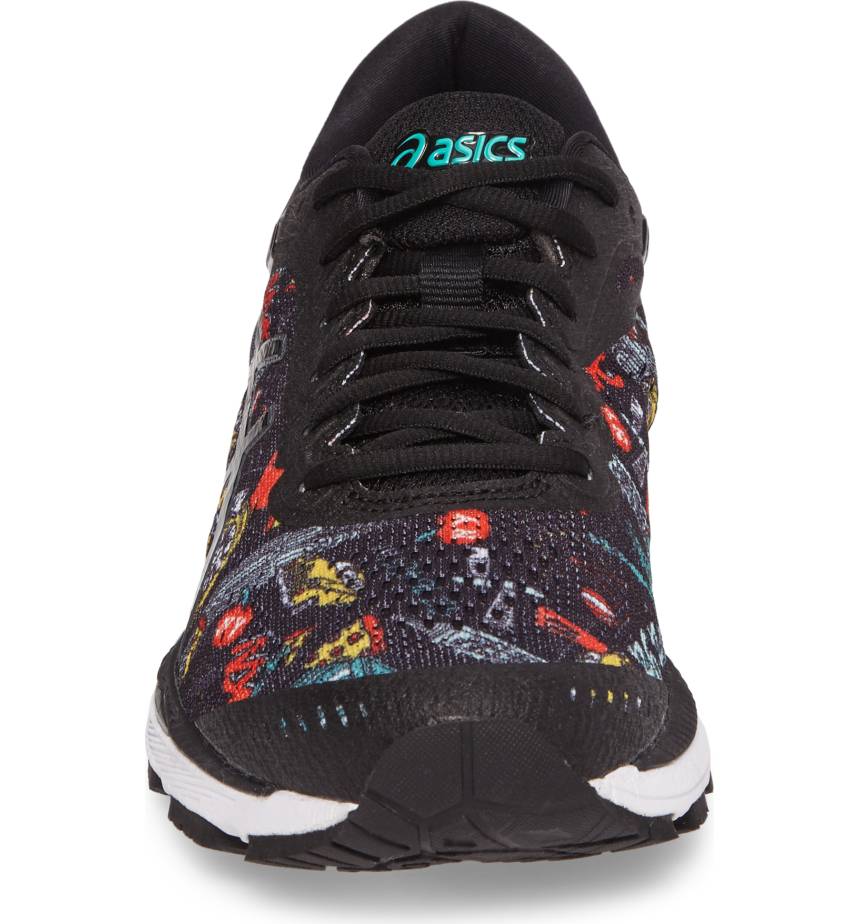 Next-level comfort and stability come together in a breathable running shoe engineered with GEL® cushioning and high-density FlyteFoam® to absorb shock and provide responsive bounceback with each stride. Multidirectional FluidFit® construction fuses open-weave performance mesh with a structured heel counter for flexible, toe-to-heel comfort in the upper. The proprietary Impact Guidance System enhances your foot's natural gait while Dynamic Duomax™ provides support and promotes alignment as you run. ASICS High-Abrasion Rubber is placed strategically in critical areas of the sole for added durability run after run.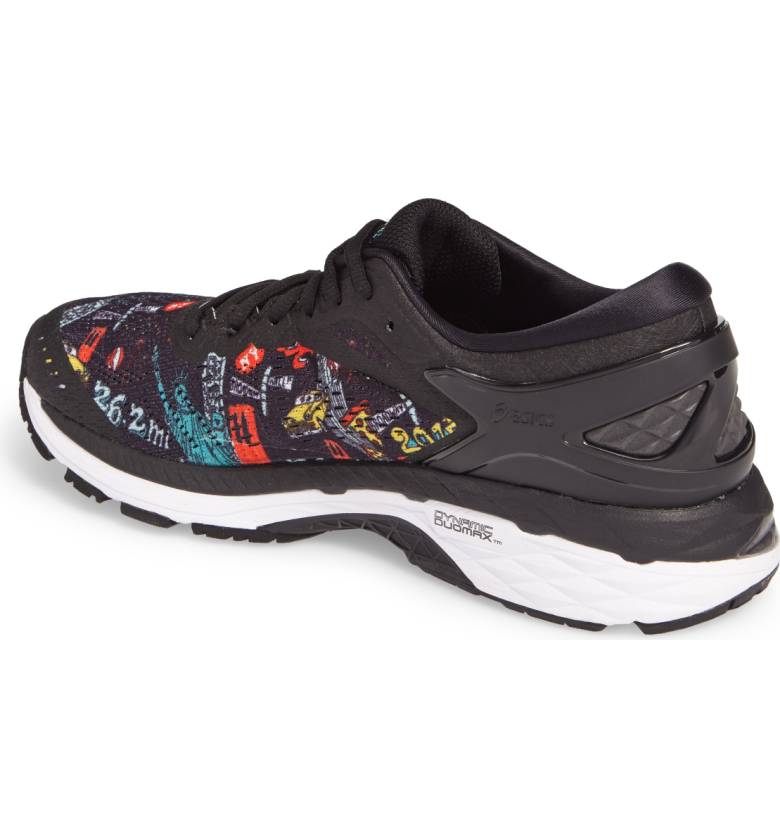 The kicks are by Asics, a brand Jen turns to time and time again for trainers. We love the colourway and the gel and foam lining that makes them super comfy for long runs.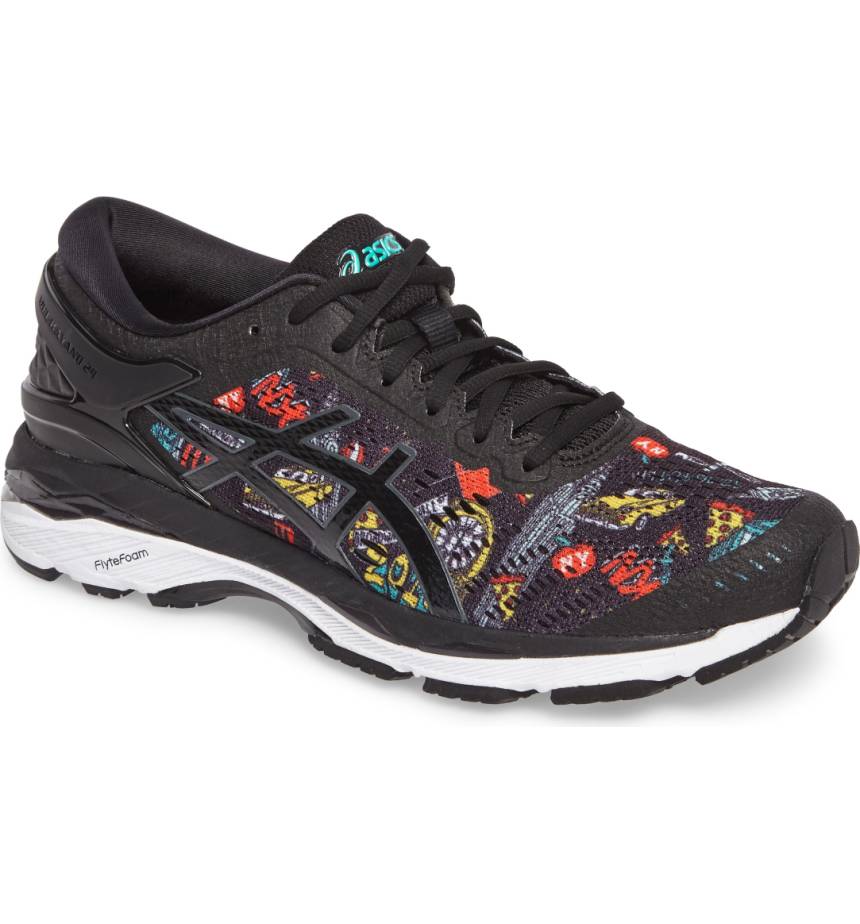 Keen to copy? Click 'Buy' to bag these Asics trainers now. Alternatively, head below for other cool kicks in the same hues.