Jennifer Connelly can easily give young actresses a run for their money in the looks department. At 45, she is still insanely gorgeous. Sure, the baby fat is gone, and she's a tad too thin for her own good, but she is still stunning.
While en route to her appearance on Jimmy Kimmel Live! on Tuesday, Jennifer turned more than a few heads in a skintight LBD that showcased her slender figure. She kept her brunette tresses down and complemented the frock with a single statement piece — metal-detailed ankle-strap sandals. With her brows, blue eyes, and perfect smile, it was simply hard to look away from the Labyrinth star.
Jennifer Connelly turns heads in a skintight LBD as she makes her way to the Jimmy Kimmel Live! studios in Los Angeles on October 11, 2016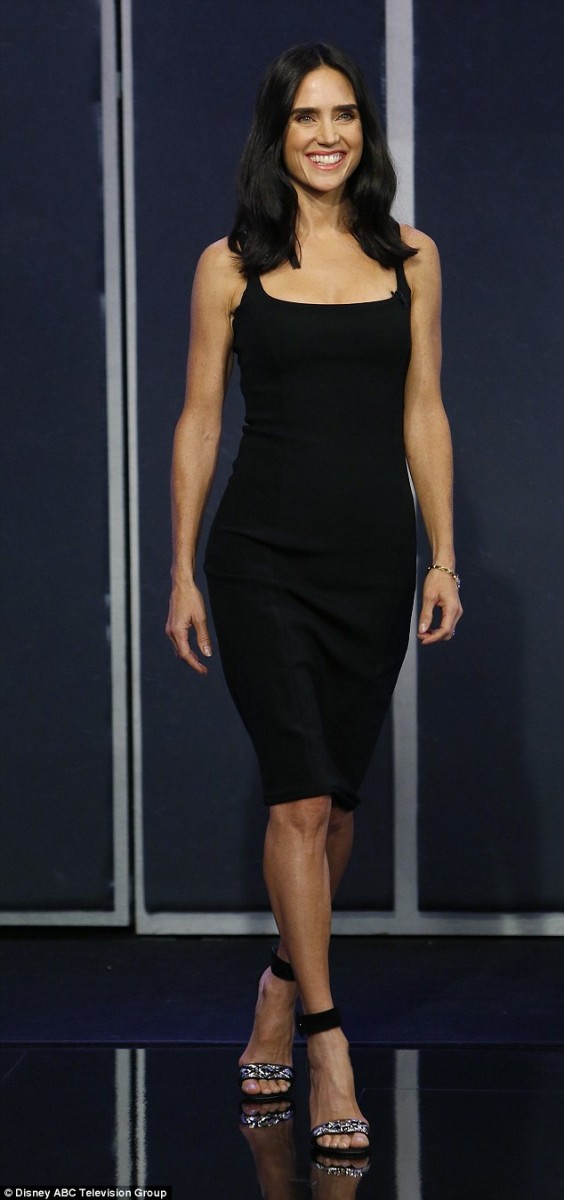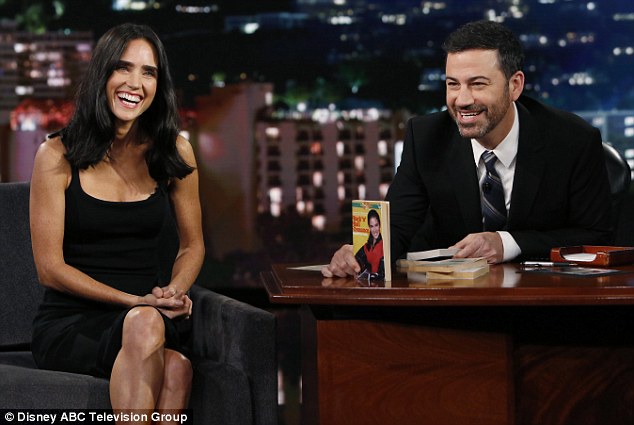 Jimmy Kimmel shows the audience several romance novels that featured Jennifer on the cover
This woman is ageing gracefully. Would you agree?
Up close, you can tell she hasn't had any work done, and yet, she looks great. She must take great care of herself. I don't know what her skincare regimen is, but she looks wonderful for her age.
Fashion wise, I love how Jennifer kept the whole outfit simple yet sexy. It's a no-nonsense ensemble and she styled it well with those sandals.
Speaking of the shoes, they are by Louis Vuitton while the dress is by The Row. Dubbed as the "Silver Lining" sandals, they are crafted from baby goat suede leather and feature metallic add-ons at the front straps. They also come with the standard 4-inch-tall heels. Below is a closer look at the pair: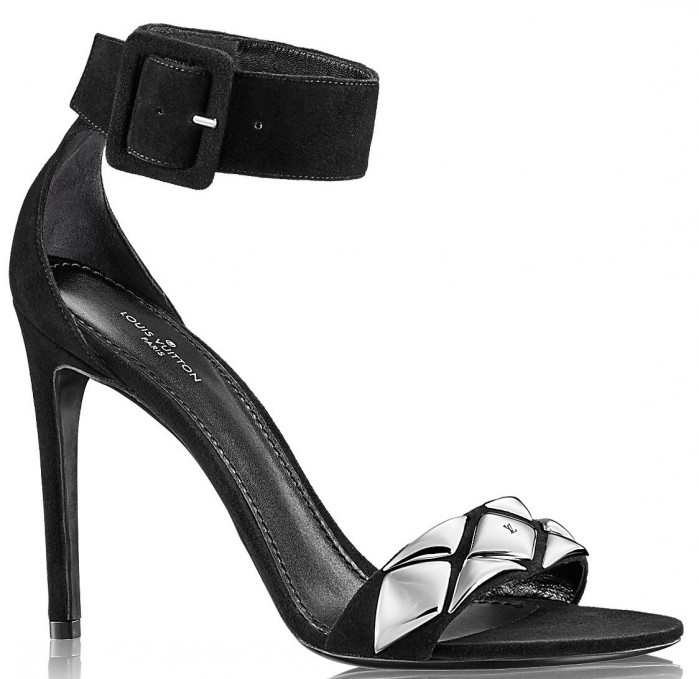 Louis Vuitton Silver Lining Sandals, price unavailable
Like what you see?
You may need to visit the Louis Vuitton website if you want a pair because the sandals are not available online. There is also no information on how much they cost, but my hunch is the figure is on the high hundreds.
To get Jennifer's look for much less, simply grab a sleeveless black dress that fits you perfectly, and then get crafty by decorating these Steve Madden sandals with metal plates on the front straps: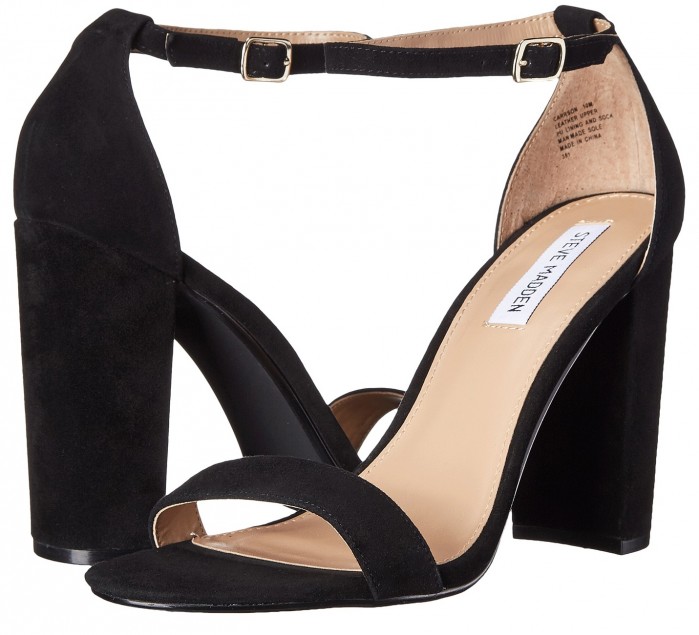 Steve Madden Carrson Sandals, $90