Jennifer Aniston isn't just famous for her girl-next-door appeal, she's also famous for her  gorgeous legs. On Monday, the Cake star showcased her toned pins on Ellen. For the guesting, Rachel wore a short white V-neck dress then teamed the piece with pointy exotic-skin pumps. The look was simple, elegant, but sexy. The sexiness was even more emphasized when Jen played a game of cake-throwing.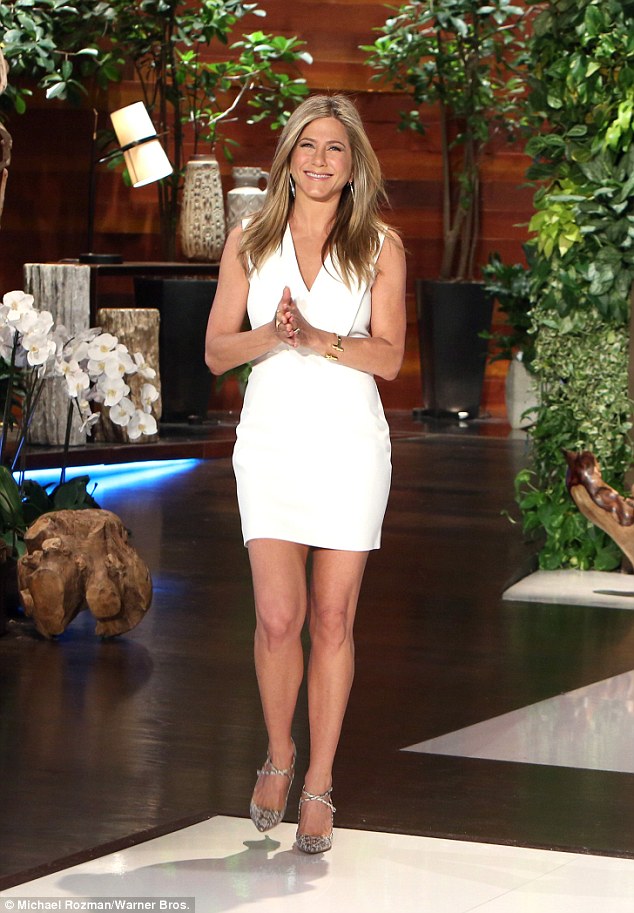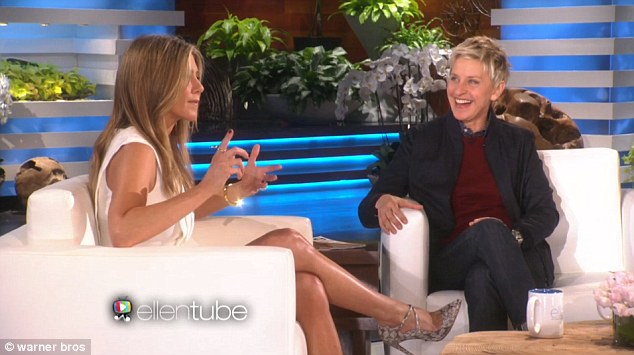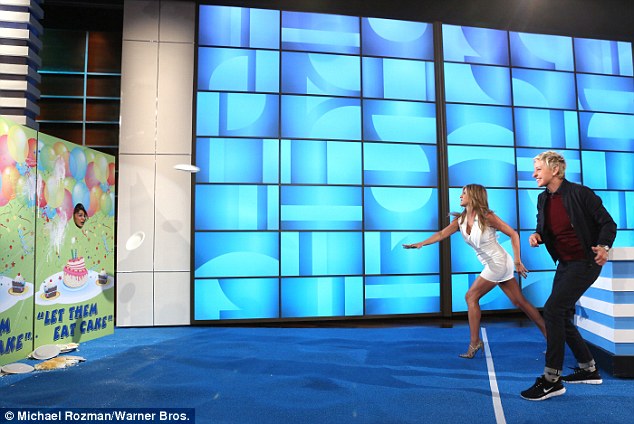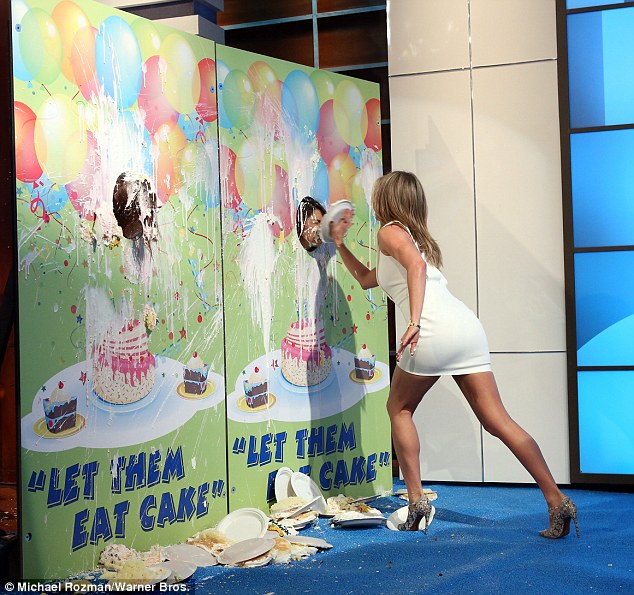 Jennifer Aniston makes a guest appearance on Ellen to promote her new movie, Cake, January 19, 2015
Doesn't she look great?
She usually wears black — much like her rival, Angelina Jolie — so to see her in white is very refreshing. I also like how she finished the frock with snakeskin cross-strap pumps. They're an unexpected choice, but the pair infused a different flavor to her style.
Do you like her shoes or do you think she should have worn a different pair?
Rachel's pumps are reportedly Tabitha Simmons, though I can't confirm that at the moment because I couldn't find them online. However, another style in the same snake-print material — also from the designer — can be had for less over here. This stye features more straps and comes with black panels on the vamps: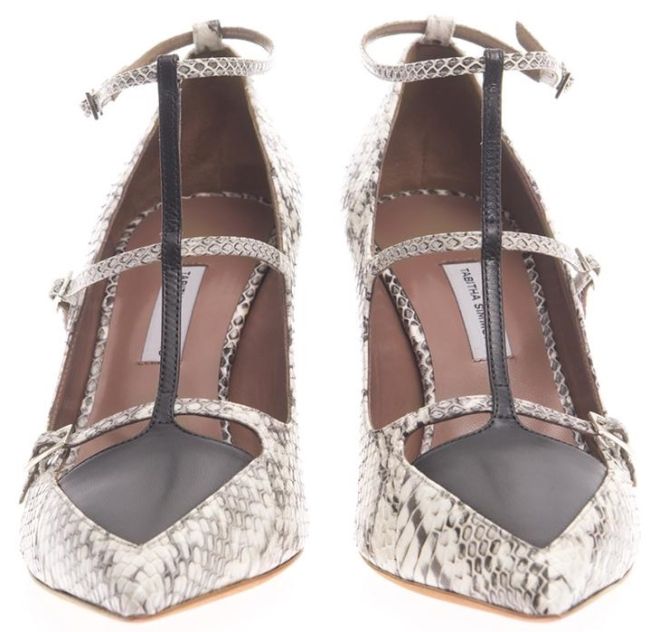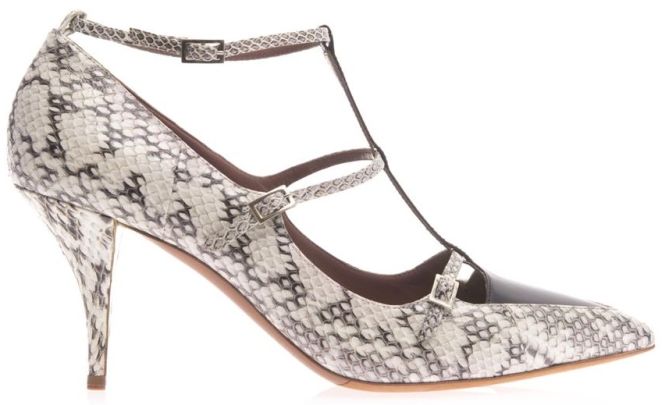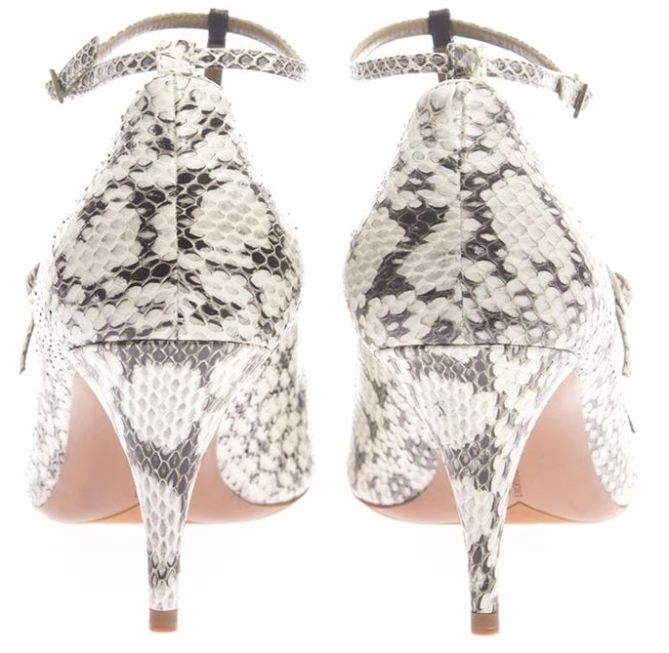 Tabitha Simmons Hai Elaphe Snakeskin Pumps, $629 (was $1260)
Between these shoes and Jennifer's pair, which do you prefer?
Personally, I like the "Hai". They're strappier, therefore a lot sexier. If you want the shoes, best to grab them now while they're on sale. If you're on a budget, you're free to try the "Luminous" from Kate Spade: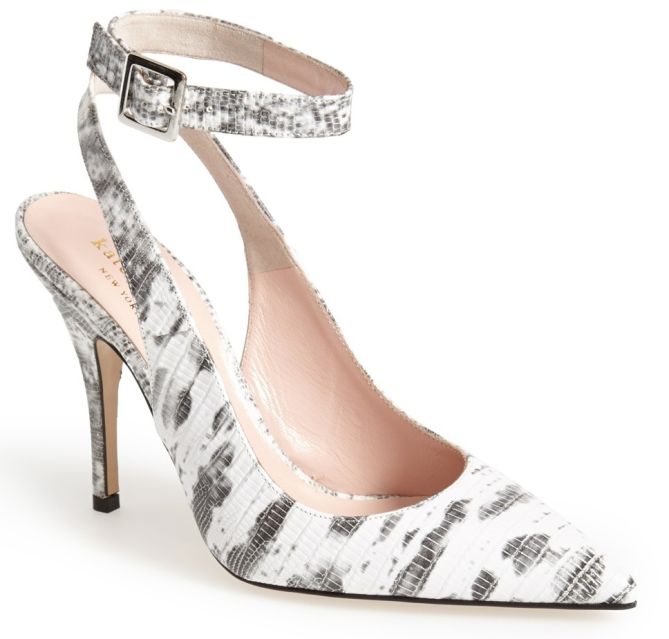 Kate Spade Luminous Pumps, $378