So apparently, Jennifer Aniston is not pregnant. Rumors of the pregnancy started when she was spotted with a never-seen-before bump on her belly while vacationing in the Bahamas the other weekend. The Friends star's constant attempt to cover her stomach each time she gets photographed by the papz also fueled the speculation that perhaps the claims were indeed true.
But on Wednesday, Jennifer put those rumors to rest when she stepped out in New York to do some shopping spree minus the much-speculated "baby bump". In place was a flat stomach that could barely hold the boyfriend jeans she wore for the day. To prove a point, the Mother's Day actress teamed her loose denims with a fitted black tank top; after which, she capped off the casual combo with aviator sunnies and some ankle-wrap wedges.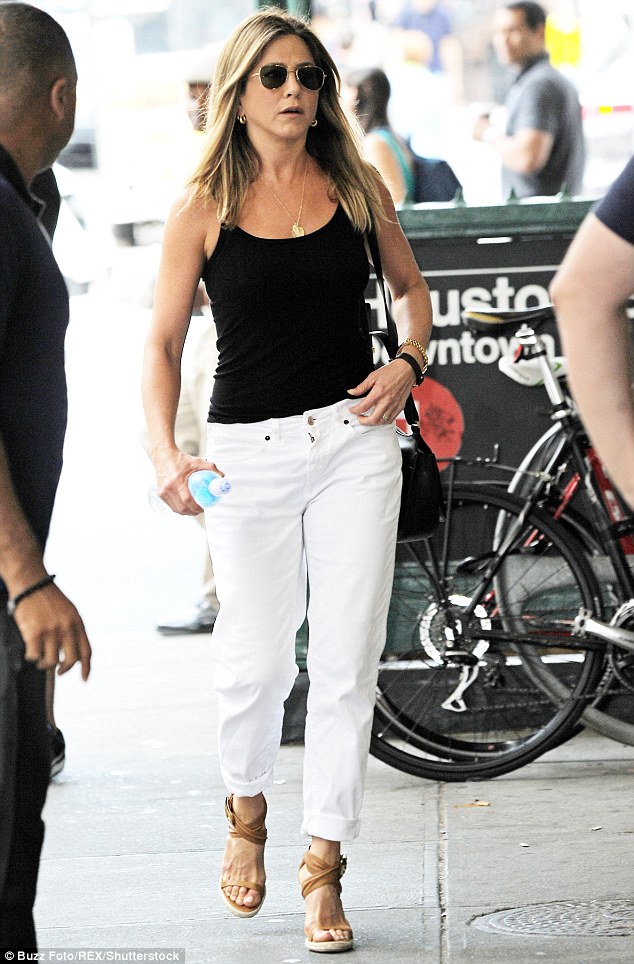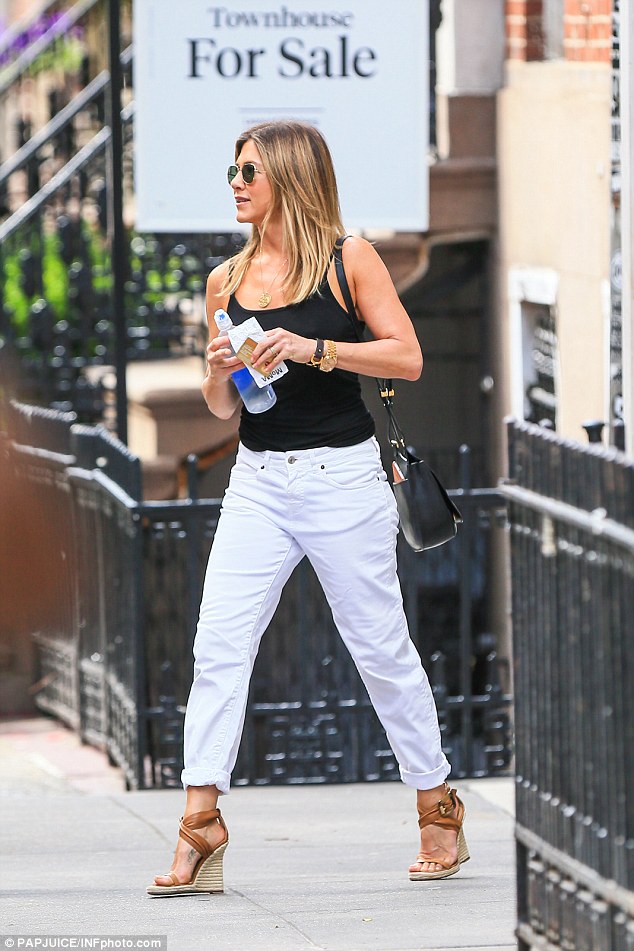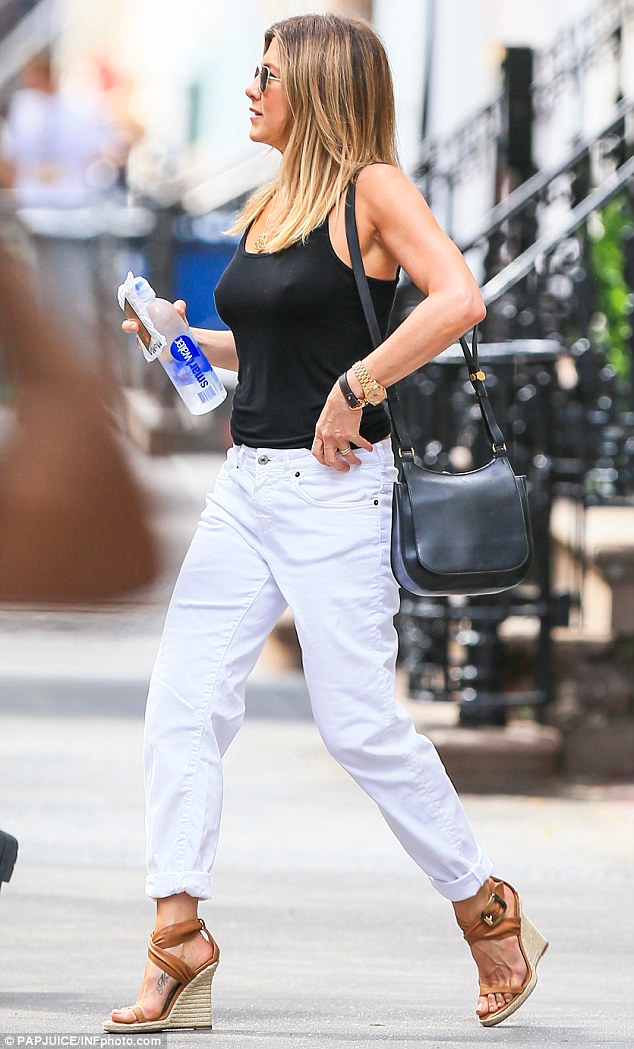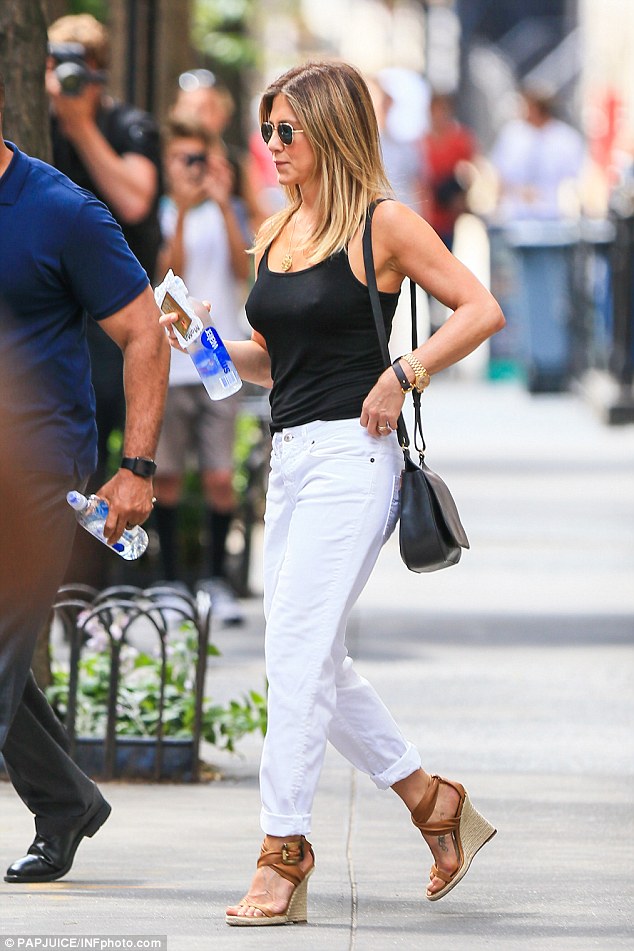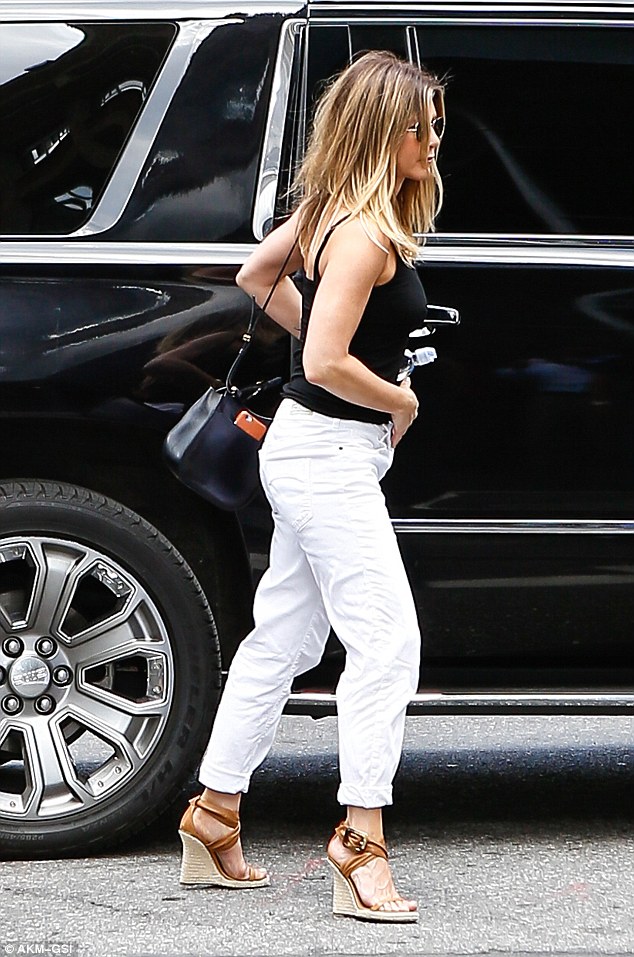 Jennifer Aniston steps out in New York City with a flat belly as she does some shopping spree on June 29, 2016
Oh well. So much for hoping she is finally pregnant. But enough of that. How about we discuss Jen's latest street style?
I find it extremely casual and laid back. Nothing wrong with that, of course. But I don't like the fact that she didn't wear a bra. For some reason, it made the ensemble look even less polished.
Thankfully, Jen picked the right footwear to elevate her style. The espadrille wedges look sexy. I love how they feature slim platforms and a more sculptured shape for the wedge heels. A quick look-up on Jen's footwear gave me Burberry. They're the "Catsbrook", a styled detailed with jute bottoms, thick ankle-wrap straps with large buckles, and slim front straps. They stand 4.5 inches tall and come with half-an-inch-thick worth of platforms.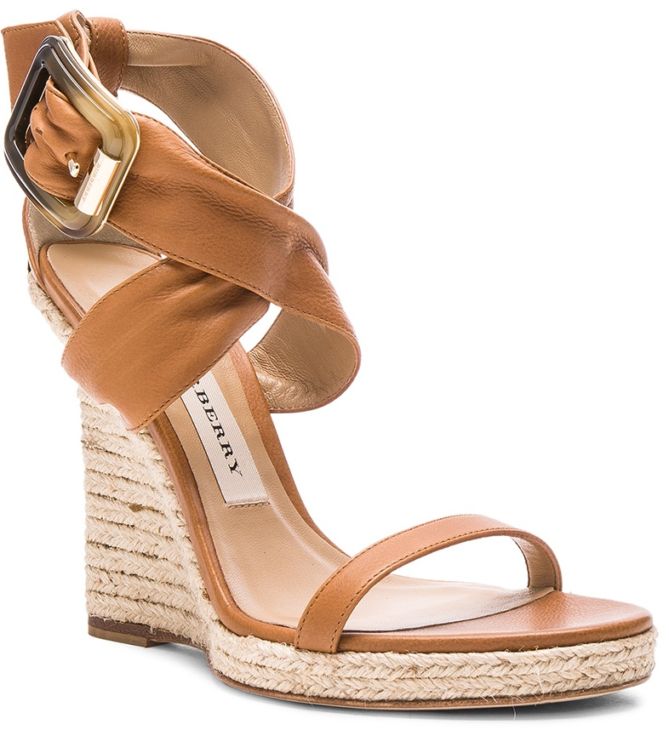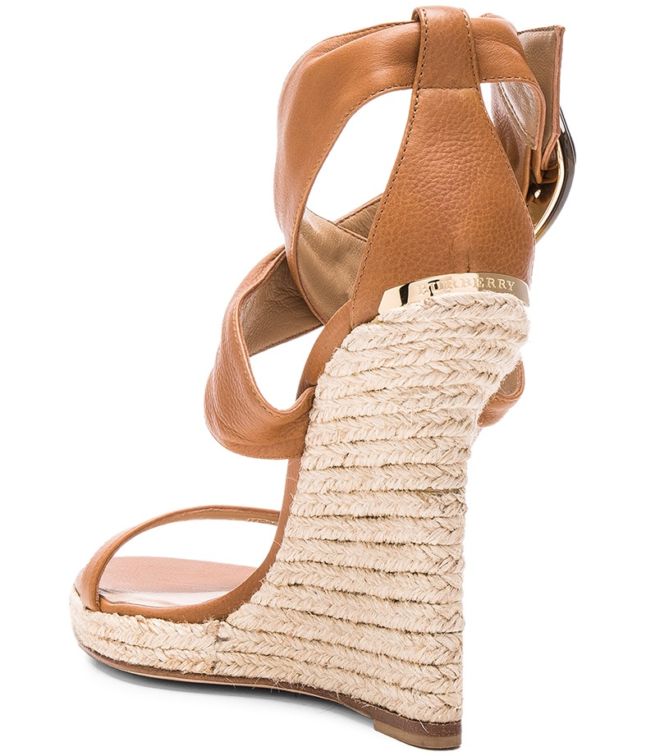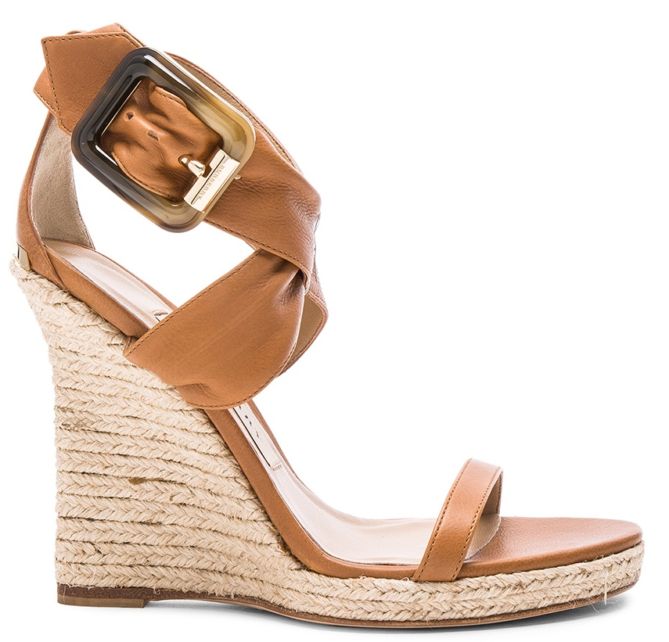 Burberry Catsbrook Leather Espadrille Wedges, $675
Unfortunately for those of you loving the silhouette, the Catsbrook wedges are no longer available online. But you can still score Jen's shoulder bag at Barney's, if interested. It's the "Hunting 9" from The Row.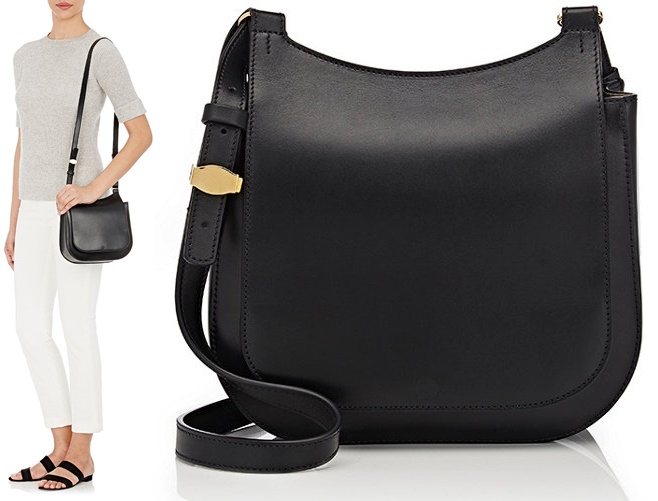 The Row Hunting 9 Shoulder Bag, $3800
On a side note, here's a pair of leather wedges from Dolce Vita that may serve as a fitting alternative. The "Havana" sandals feature almost the same silhouette as the Catsbrook. They have wooden wedge heels instead of espadrille bottoms, but a pair will only set you back a more affordable $180. Not bad for subs. Would you agree?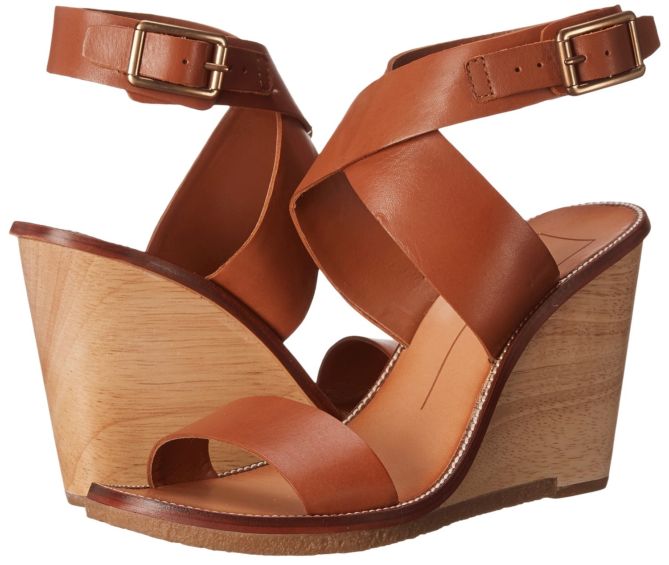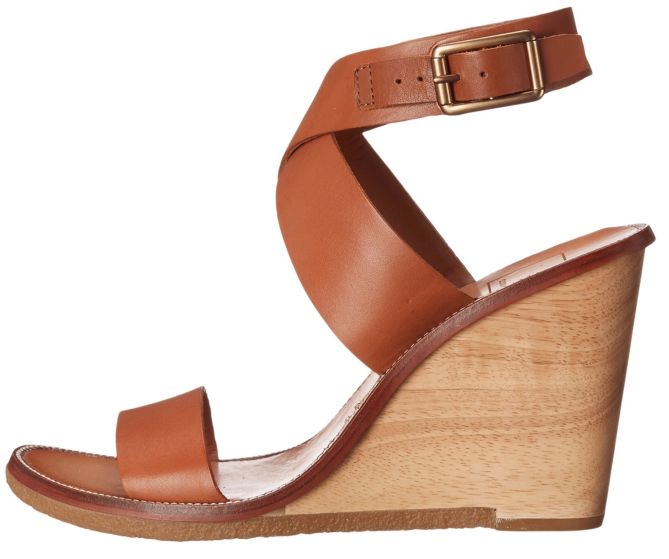 Dolce Vita Havana  Leather Sandals, $180