Jennifer Aniston fans are probably hating on me right now. But I'm serious about the failing-to-impress part. Don't get me wrong, I like Jennifer. She's an elegant dresser who has consistently scored one red-carpet hit after another since she became a household name. But on Sunday's 2016 Critics' Choice Awards, the Friends star did not deliver.
Jennifer wore a leg-baring creation by Saint Laurent for the evening. Complementing the outfit were delicate diamond jewelry, dark-eye makeup, and a pair of sexy ankle-strap sandals — all of which were in shades of gray.
The combination sounds timeless and on-point on paper, unfortunately for Jen, however, the dress looked like it was badly sewn. There was a seam on the center front of her gown that made her look pregnant — and made the dress look ill-fitting. The single detail basically ruined the whole getup. Check out Jen's photos below, then tell me if you agree…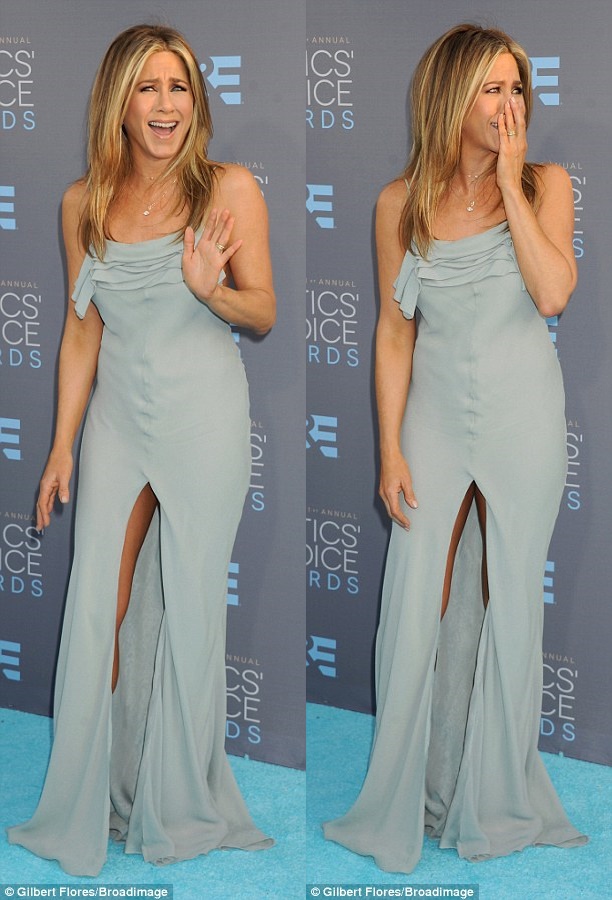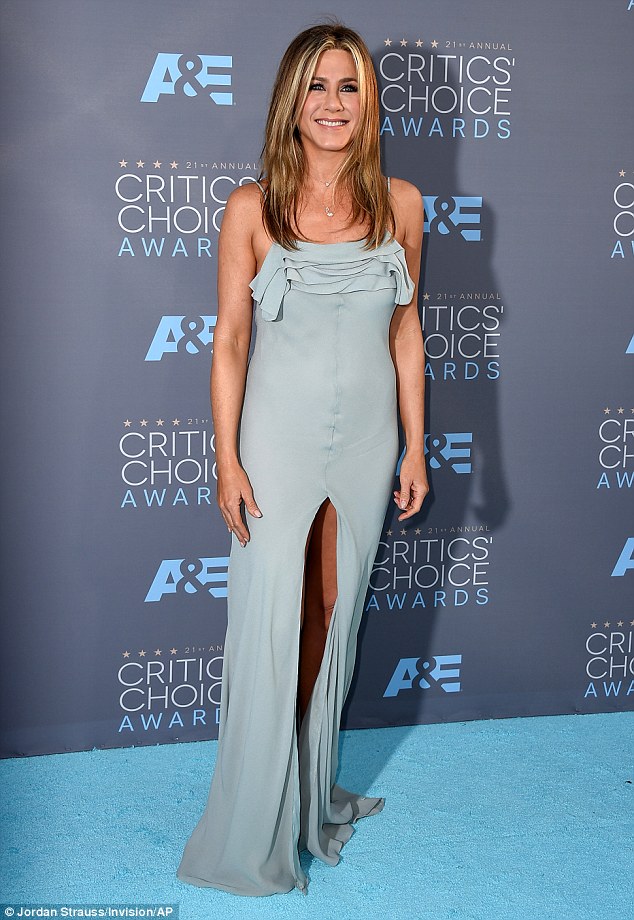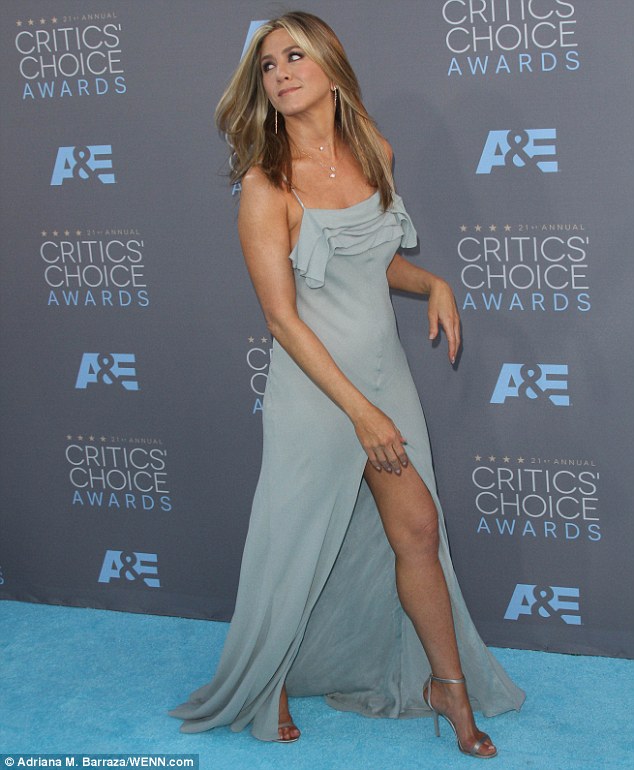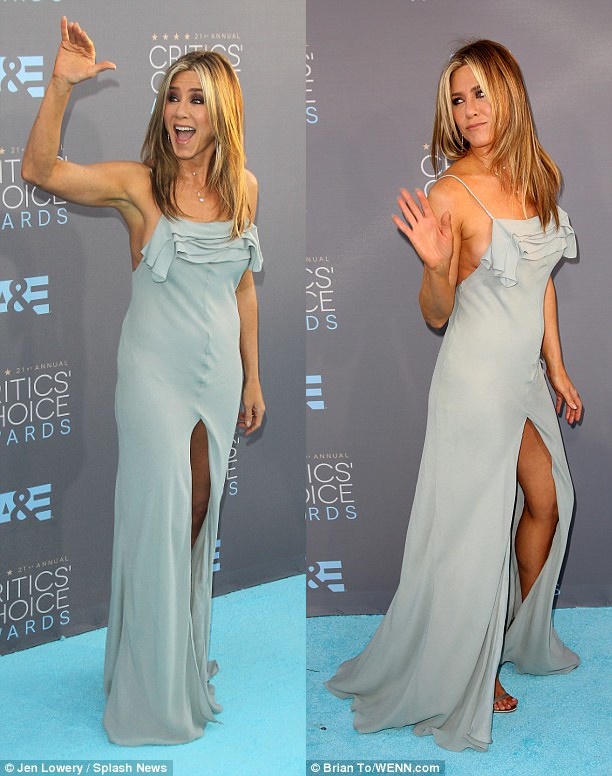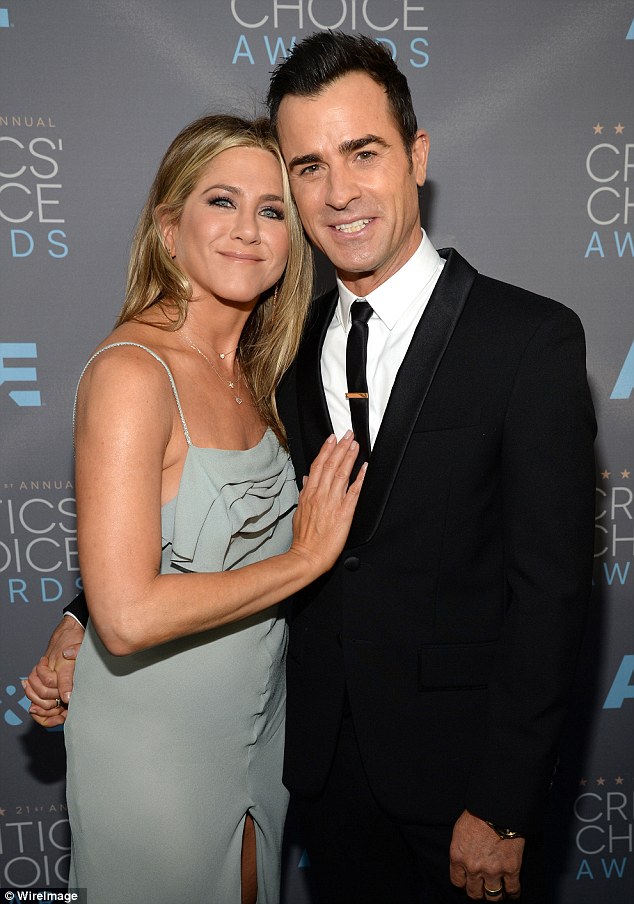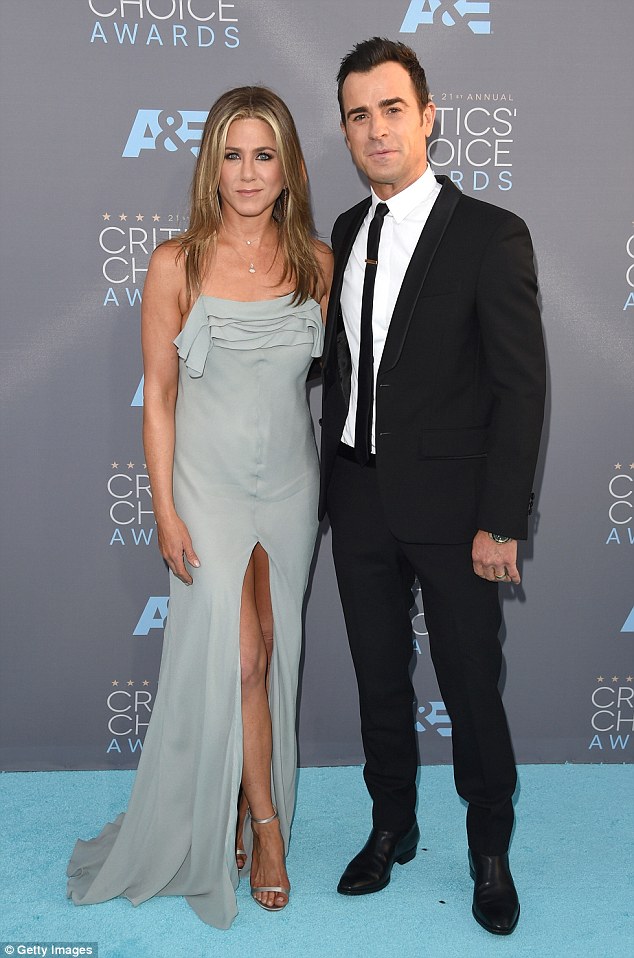 Jennifer Aniston attends the 2016 Critics' Choice Awards with her husband Justin Theroux on January 17, 2016
Well ladies, what's the verdict on Jen's outfit? Do you approve, or does the gown's badly sewn center-front seam bother you in some way?
I guess we're so used to seeing Jennifer look flawless, that is why we are less forgiving on this outfit. Yes? I mean, we all know she could have done a whole lot better.
Jennifer's gown is from Saint Laurent's spring 2016 collection. If you like it, I suggest you visit the nearest Saint Laurent store in your area and try it out for size.
Jennifer's strappy sandals, on the other hand, are from Jimmy Choo. They're the "Minny" done in silk satin. The pair features 4-inch-tall heels, slim single straps at the toes, and equally slender straps on the counters and ankles. I couldn't find them in gray, but here they are in black and sand patent leather: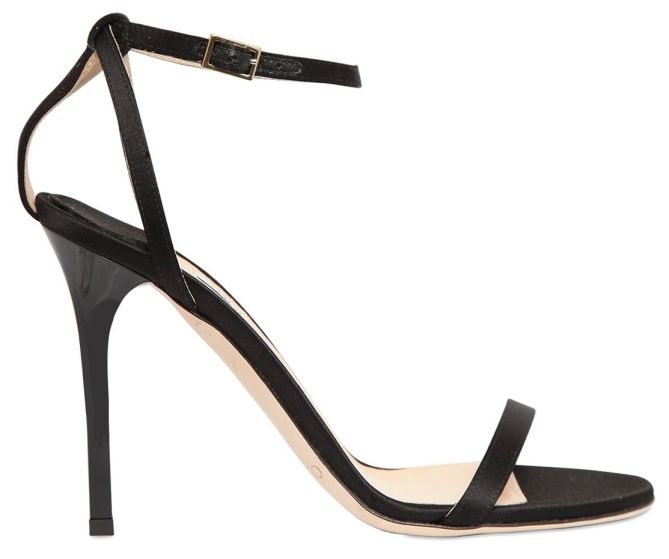 Jimmy Choo Minny Sandals in Black Satin, $750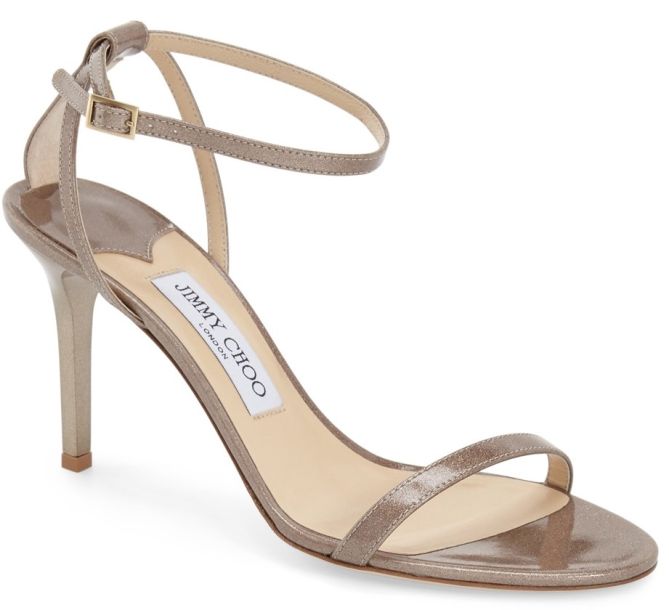 Jimmy Choo Minny Sandals in Sand Patent, $795
You can find Jennifer's Minny sandals online. They actually remind me of the "Daisy" from Jimmy, but with slightly thinner straps: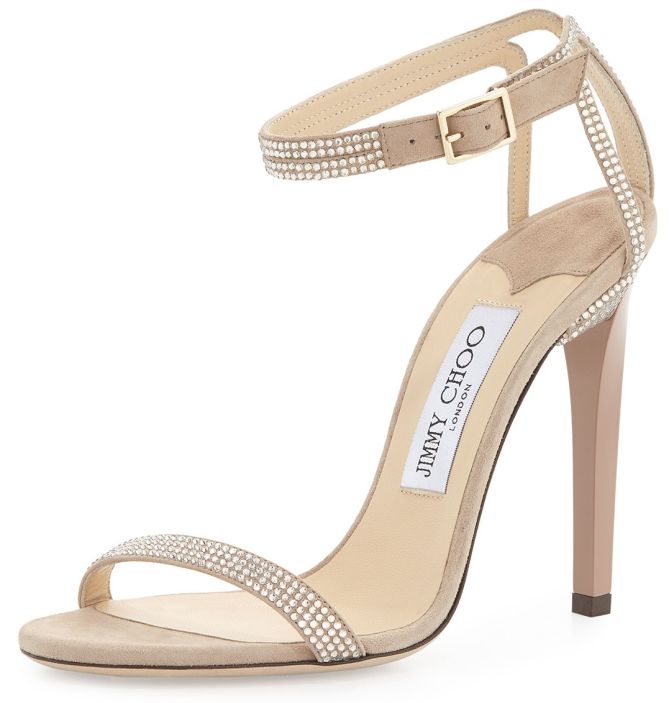 Jimmy Choo Daisy Sandals, $547 (was $1095)
If you like what you see here, I suggest you order away. Team with anything from skinny jeans to a long gown to make the most out of the pair.