Jenna Dewan Tatum took some time off to pamper herself at a nail salon in Beverly Hills on Monday. She availed of some mani and pedi services, but unfortunately managed to get herself a parking ticket in the process.
While on her way to the car, I couldn't help but notice Jenna's on-point accessories. She toted a drawstring bucket bag and hugged a pair of cheetah print lace-up flats in her arms. The purse was a Tom Ford original while her fancy flats were the Aquazzura "Christy", a pair I've been lusting after for quite a while now.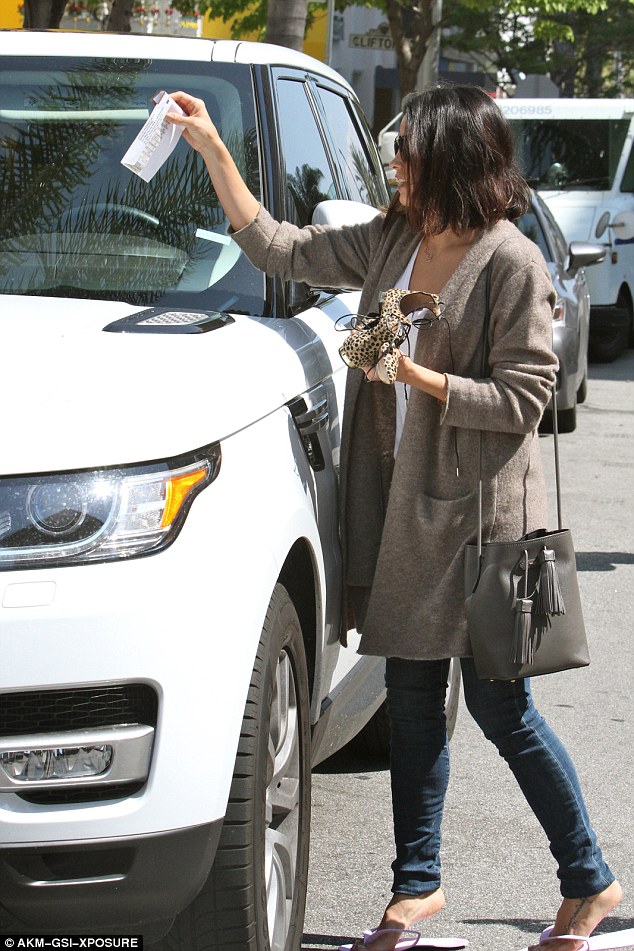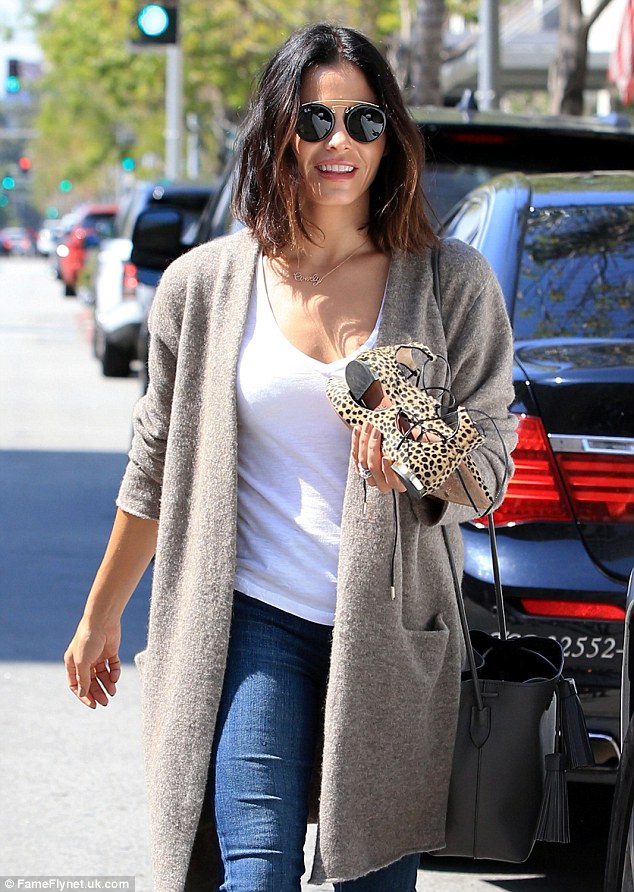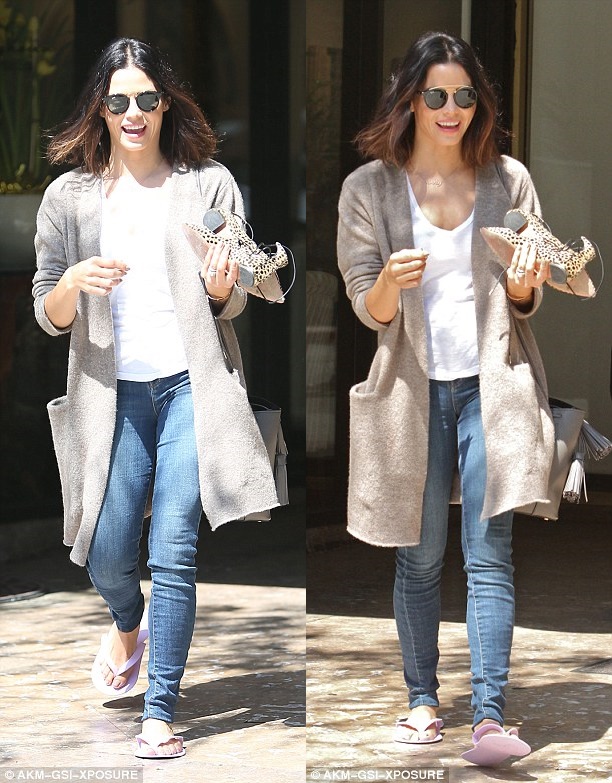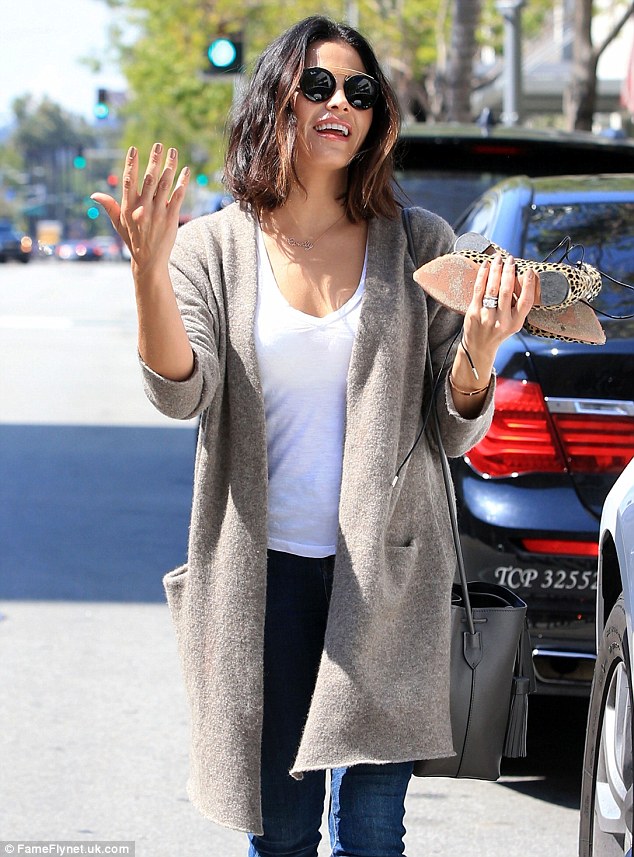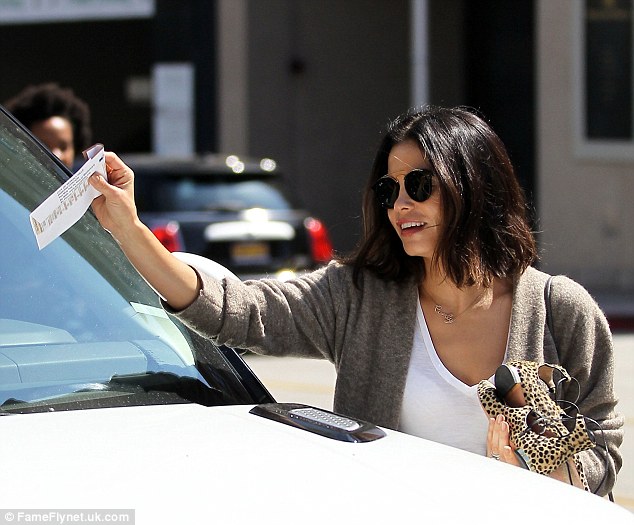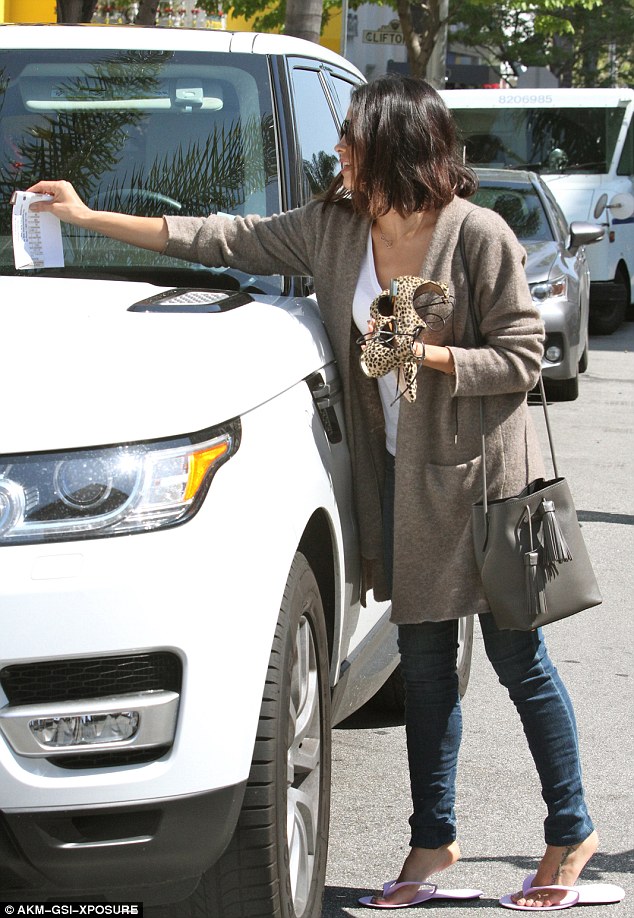 Jenna Dewan Tatum gets a parking ticket after her mani and pedi at a nail salon in Beverly Hills on April 18, 2016
I like Jenna's style here. It's very simple — jeans, shirt, and a cardi. But with the standout extras like cat-print shoes and an "it" bag, she elevated her look to the next level.
What's great about the whole attire is its wearability. It's so easy to copy and pull off. Simply wear a pair of bold-print flats and a drawstring bucket bag with your skinny jeans, white shirt, and cardi, and you're all set!
Below is a closer look at Jenna's shoes. They're the "Christy" done in cheetah print. They're not easy to come by. Online, I was only able to find them at SAKS.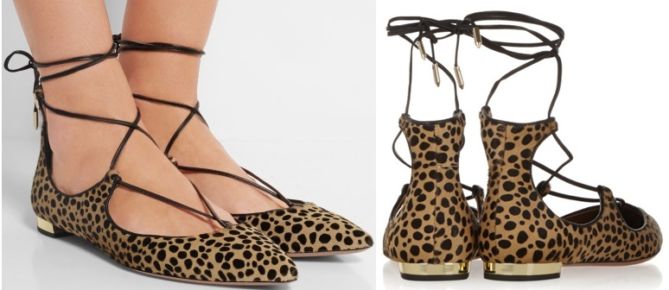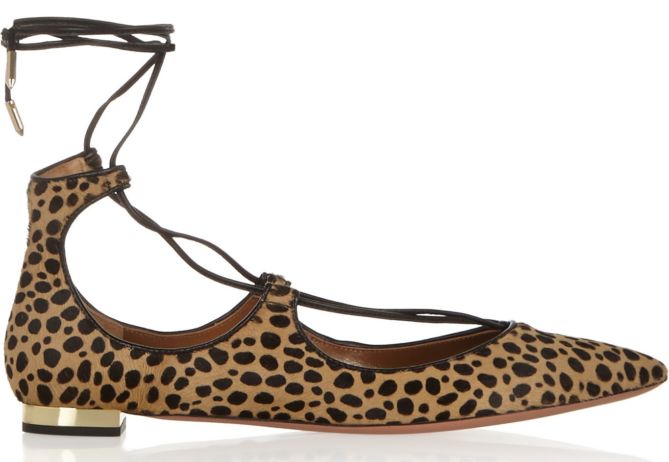 Aquazzura Christy Lace-Up Flats, $675
The Christy has many versions, from classic leather to suede. My favorite, however, would have to be this jeweled denim pair that retails at over a thousand dollars. They're oh-so perfect for summer. That is, if you can afford to shell out that much money.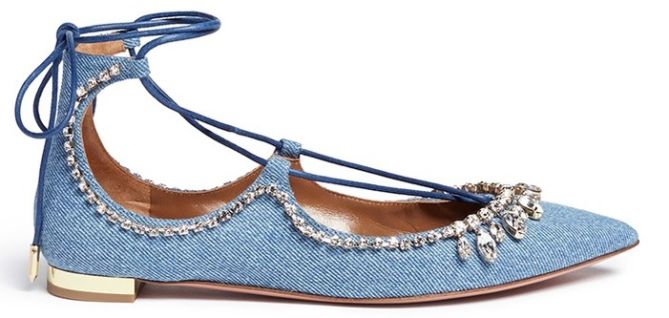 Aquazzura Embellished Denim Christy Lace Up Flats, $1050
For the frugal fashionista planning to copy Jenna's style, a good alternative to her Christy flats would be the Loeffler Randall Ambra. They're not cheap, but they are on sale at $245: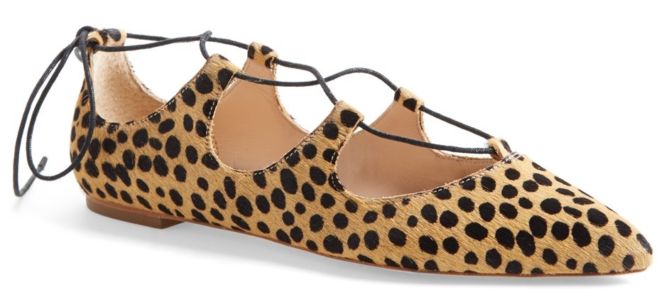 Loeffler Randall Ambra Lace Up Flats, $245 (was $350)
By the way, here's a look at Jenna's Tom Ford bucket bag. It comes with tasseled drawstring closures and retails at over $2000: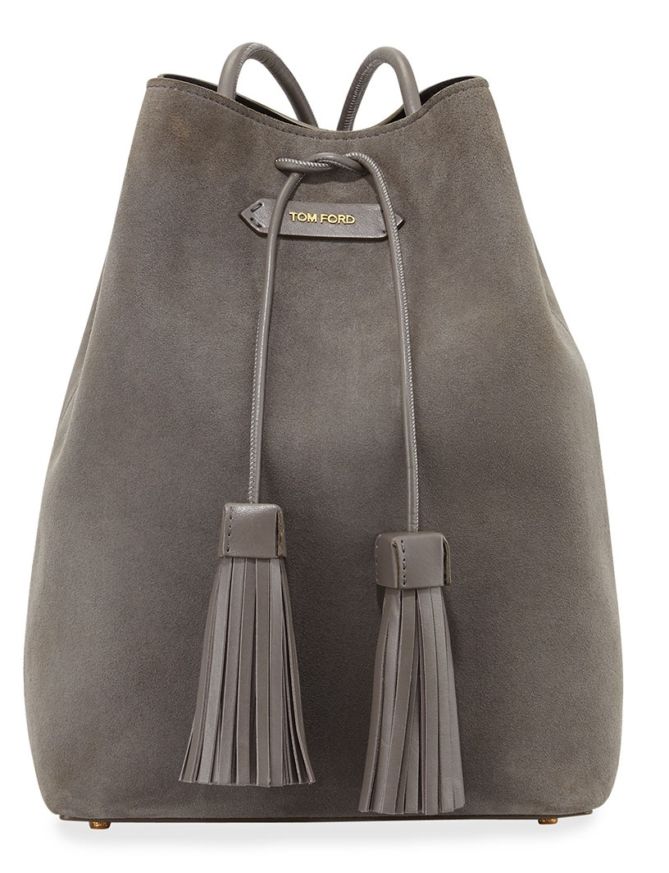 Tom Ford Suede Double Tassel Bucket Bag, $2090