Jenna Coleman, 31, is an English actress who previously appeared in "Doctor Who", "Emmerdale" and now she has a leading role in drama series "Victoria". She is currently dating her co-star Tom Hughes and they have been in a relationship for two years .
It seems that after two years of dating Tom Hughes has finally decided to ask the big question ,or so are the rumors. Jenna was seen a few days ago with a sparkling ring on her wedding finger. On Monday ,on the other hand, she was spotted ringless enjoying some time off with boyfriend Tom. If she is engaged or not she has yet to confirm, we wish them the best anyway!
Jenna was wearing a black T-Shirt and trousers and an oversized check blazer to offer a vintage kind of air to the outfit.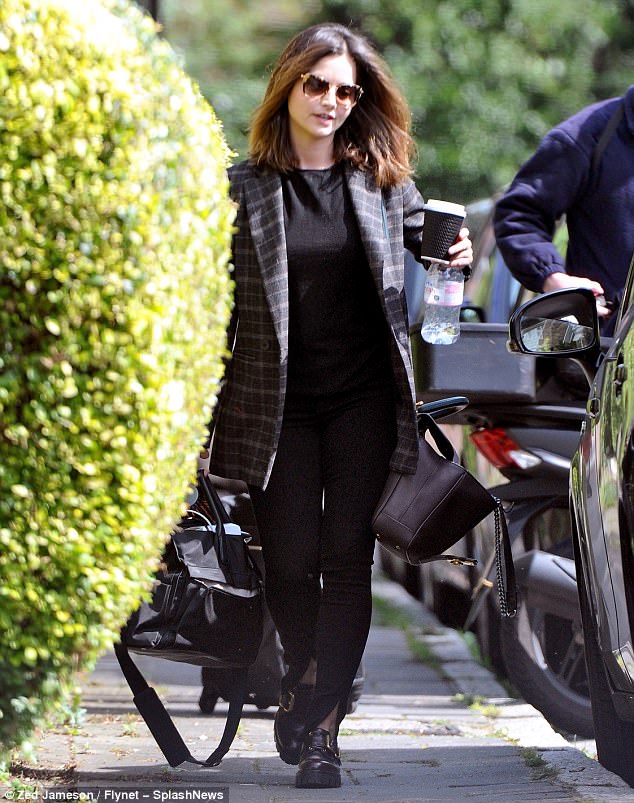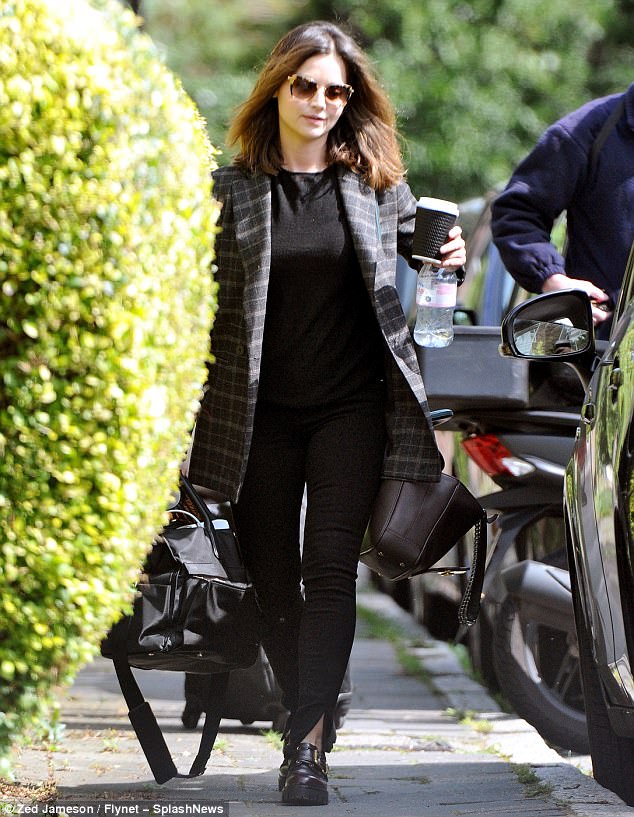 Since we are very focused on the fall season we couldn't take our eyes away of those perfect burgundy Prada brogues. If you are a vintage kind of girl these are perfect for autumn . Burgundy is the representative color of fall and the chuncky sole makes you feel like you're walking with a reason.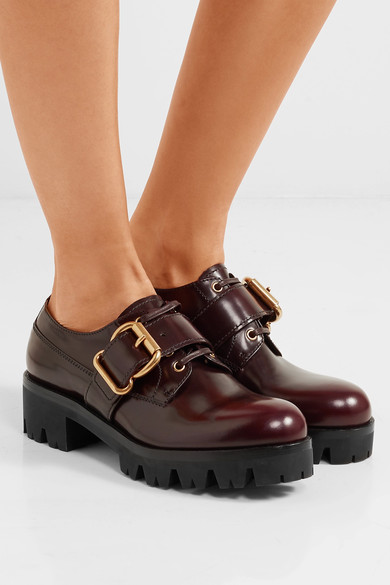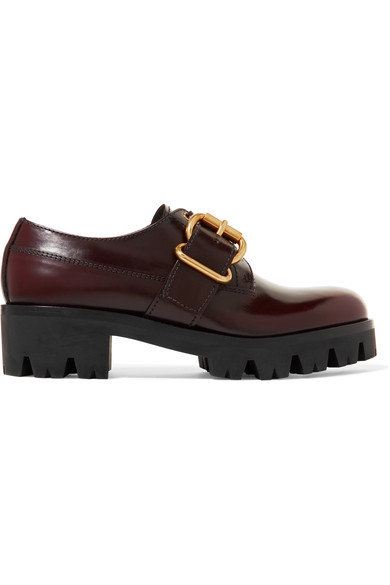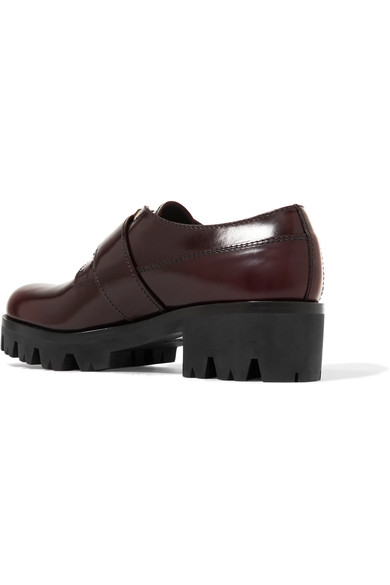 HERE IS A CHEAPER VERSION