Jamie Chung's fashion style is, undeniably, one to watch out for. Her petite built is just perfect for any outfit she's wearing.
Just recently, the former reality TV show actress was seen wearing a bright yellow minidress in the premier of Godzilla where she accompanied her boyfriend, Bryan Greenberg.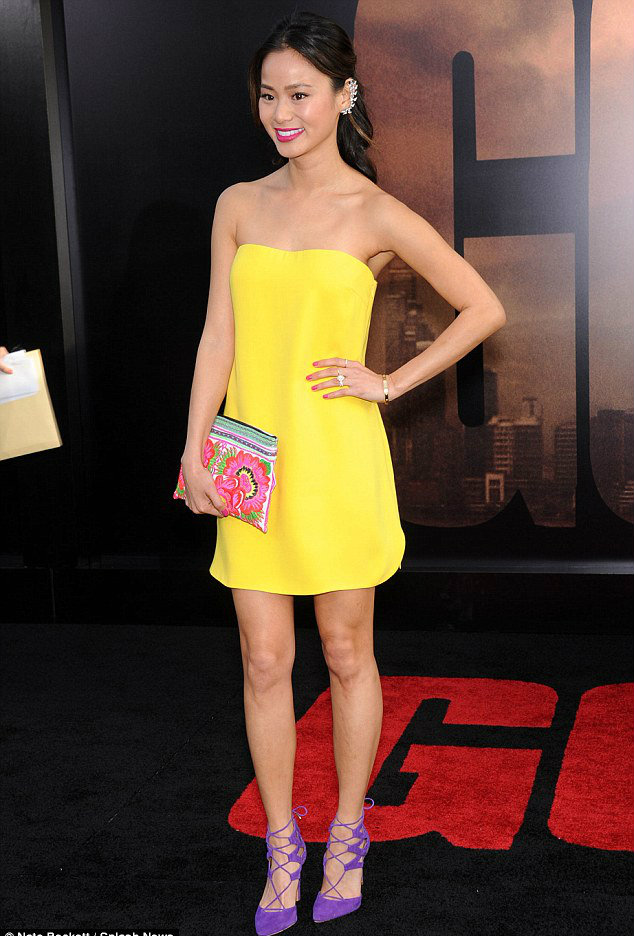 And aren't her shoes just sooo punky perfect for her cute-sy outfit?
Jamie admits she doesn't have a personal style, but really, she's far from being unfashionable. In fact, she is the complete opposite.
The same day before she attended the Godzilla premier, Jamie was spotted along the streets of Los Angeles, California, perhaps doing a spot shopping. She was clad in a polka dot ensemble featuring a 1950s inspired white skirt with large black spots and a long sleeved top with a scaled down spot pattern.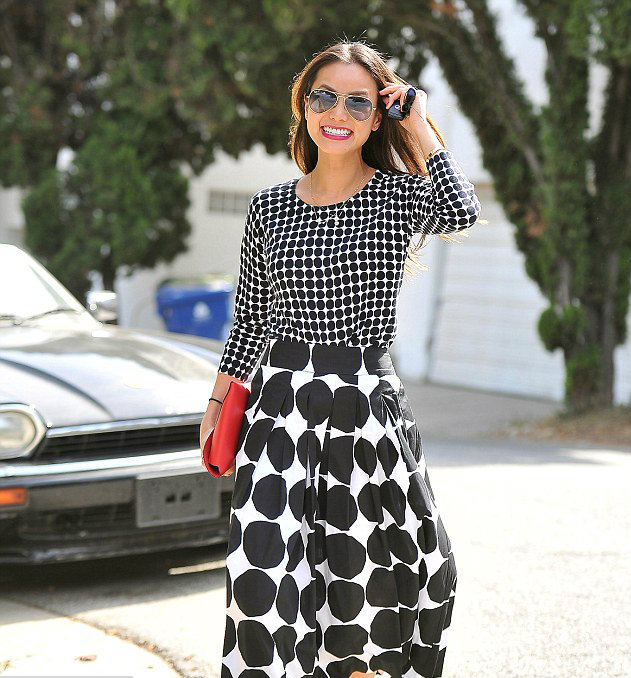 In just one day in Los Angeles, California, the star showed off her stylish skills going from chic in black and white to hard to miss in neon yellow in a few hours. Now, that's something fashionable to boot!
So which look is better?
Although I love Jamie's chic aura in the before-the-premier-look, her purple shoes in the during-the-premier-look really caught my attention! I love how she paired it effortlessly with her yellow dress.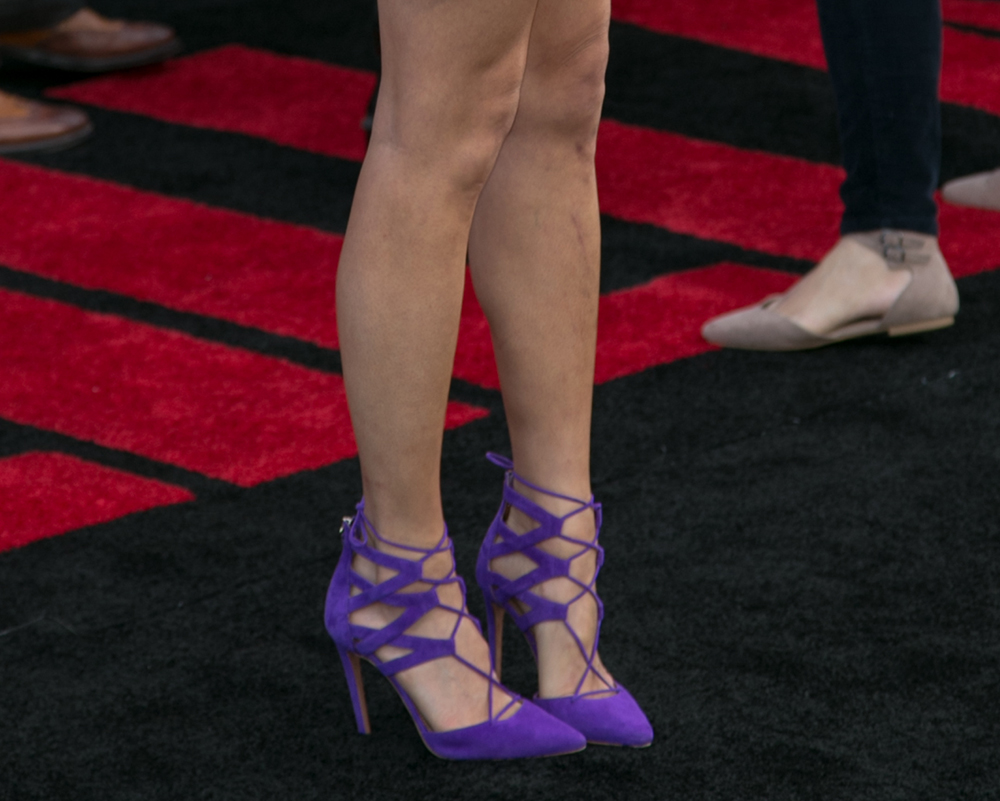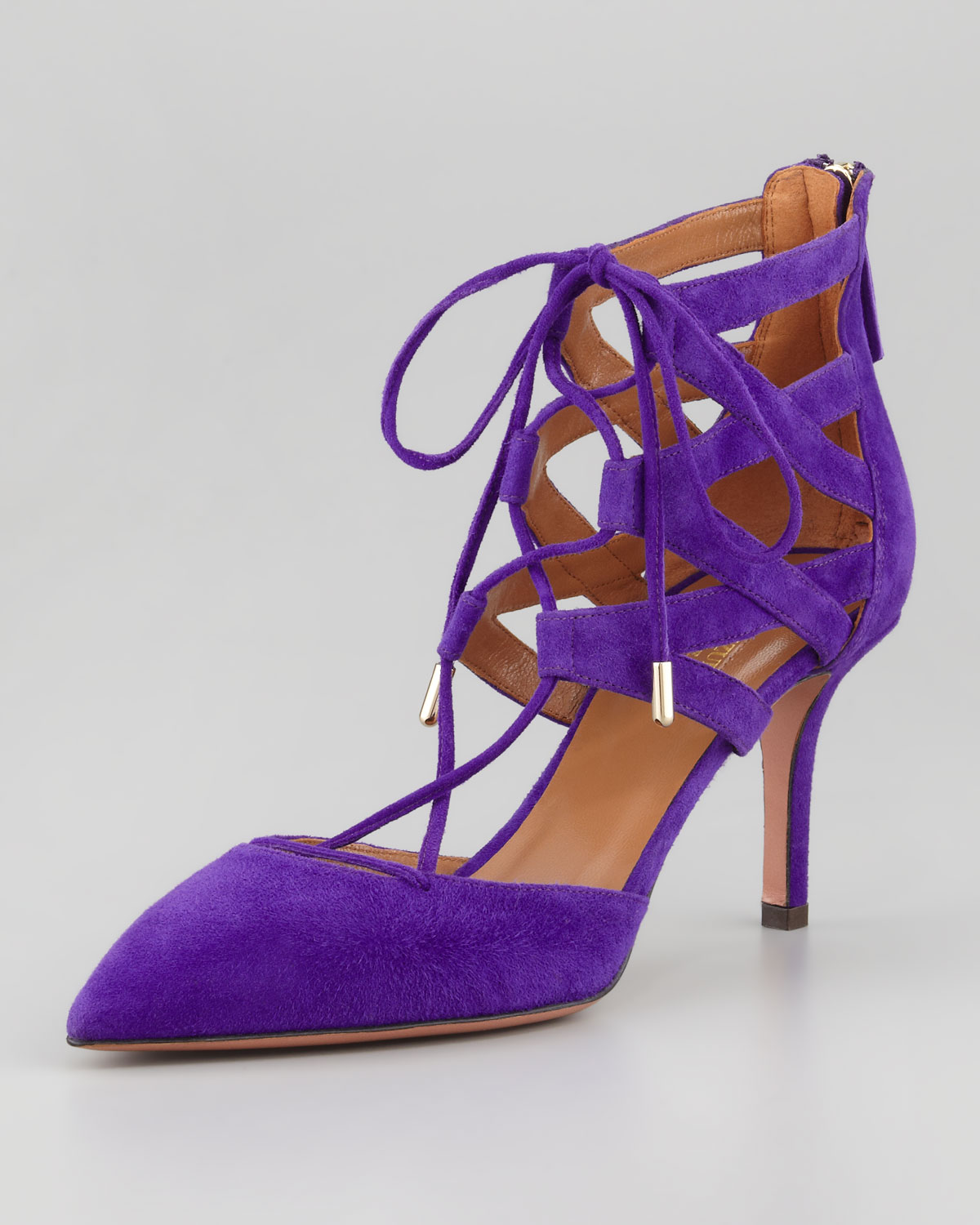 This fab pair is from Aquazzura Belgravia. I looked for this style online and found it being sold in NeimanMarcus. Unfortunately, though, the color purple is already out of stock. The black one, which is equally gorgeous, is still available, though.