I think I've said this more than a couple of times on the blog — Jamie Chung's impeccable fashion sense is something that's worth admiring. The actress, who also has a blog where she documents her outfits, travels, and musings, has a keen eye for style that you don't normally see on celebs. She's one of the few who actually doesn't need a stylist in order to look good. Plus, let's face it, she looks extremely young for her age. Did you know she's already 31?
For her promotional appearance on EXTRA on Wednesday, the Asian cutie decked herself in simple black-and-white separates consisting of a white ribbed sweater teamed with a black leather mini skirt.  To spice up the achromatic pairing, Jamie punctuated the look with red lip color and matching snowflake-detailed scalloped strappy sandals.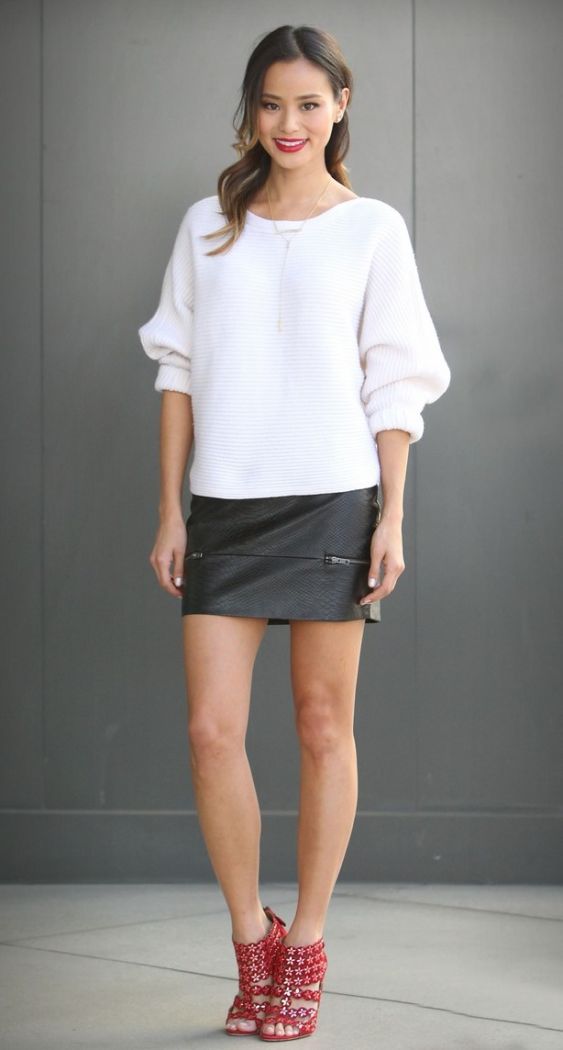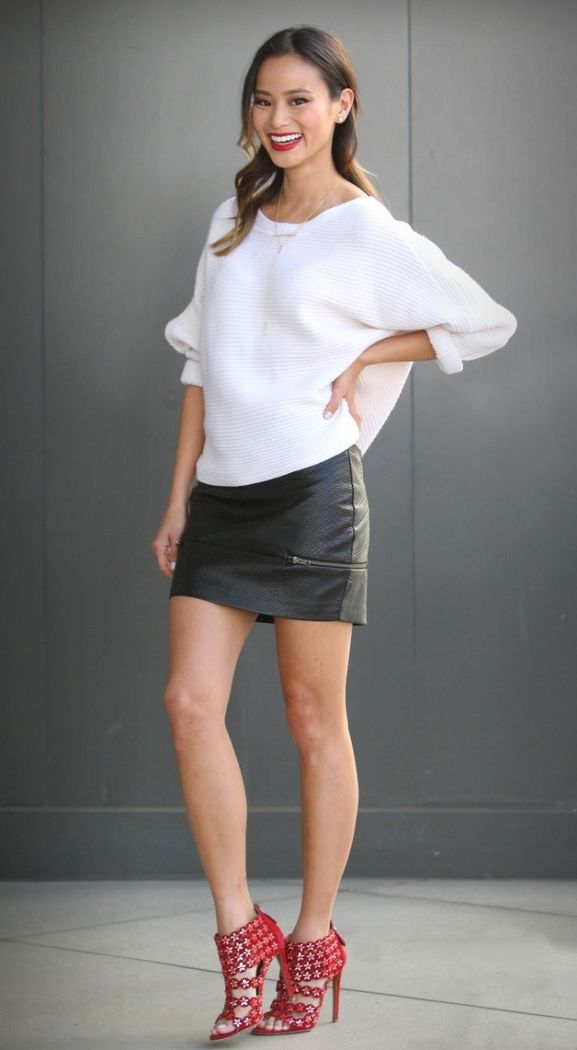 Jamie Chung promotes her new animated film, Big Hero 6, on EXTRA in Los Angeles on November 5, 2014
Doesn't she look fantastic?
She managed to take the outfit from classic to exceptionally cool with just a few extras. She knew what accessories to add to make the whole attire stand out. In my book, that's talent.
I couldn't find any details on Jamie's fancy sandals, but my guess is they're from Alaia. Check out the following shoes from the label. The first pair has the same silhouette as Jamie's shoes minus the snowflake embellishments, while the last three pairs feature the same snowflake decoration on the straps.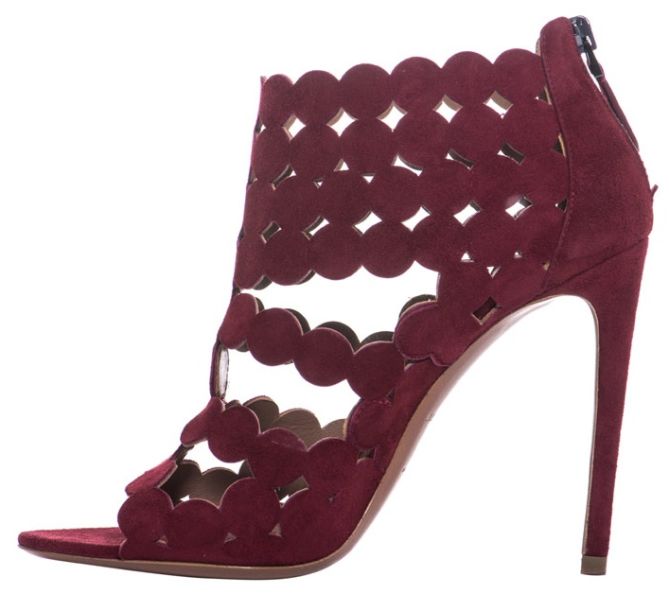 Alaia Circle Scalloped Sandals, sold out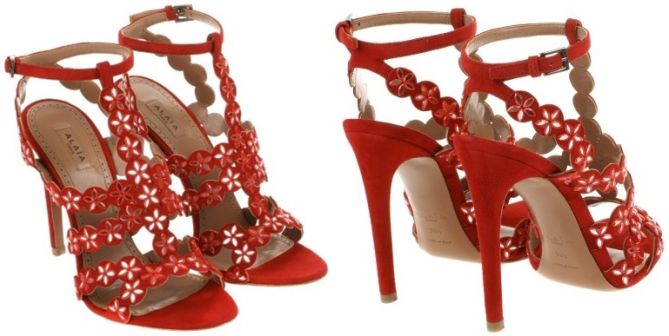 Alaia Circle Scalloped Sandals with Snowflake Studs, sold out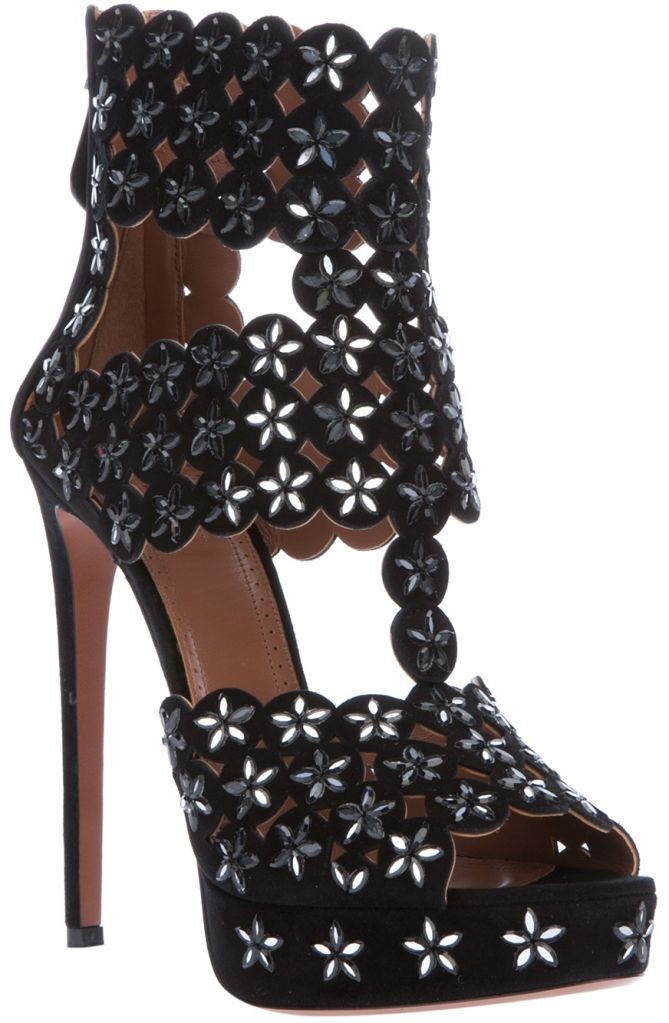 Alaia Circle Scalloped Platform Sandals with Snowflake Studs, sold out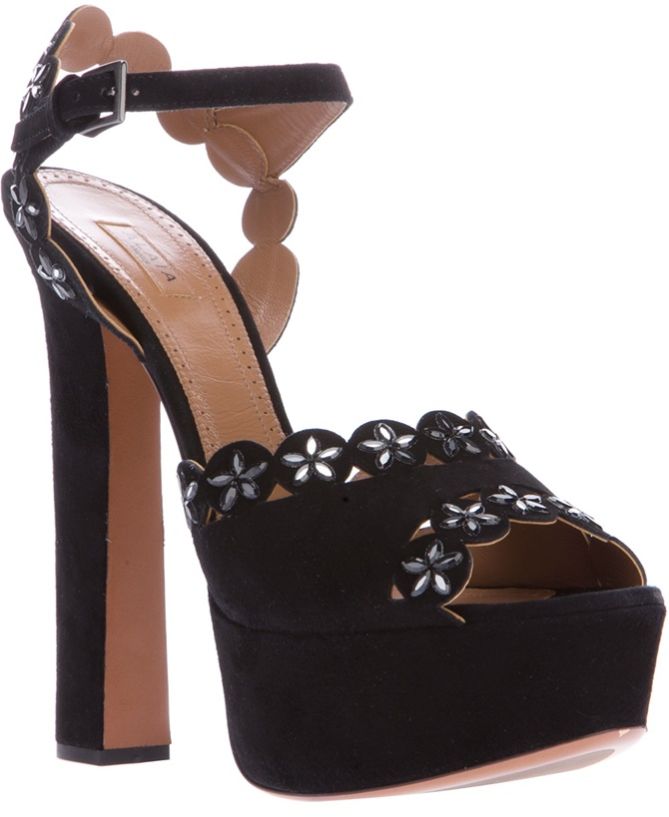 Alaia Circle Scalloped Ankle Strap Sandals with Snowflake Studs, sold out
Do you think my hunch is on target?
Up close, these sandals are actually detailed with snowflake studs on the "circle" straps. All of these sandals are no longer available so you'll need to get really resourceful if you want your hands on a pair. But if it's Jamie's look you want to steal, why not just do a bit of DIY using red strappy sandals and some star studs?
Grab any of these strappy red heels from Enzo Angiolini and Liliana, then get crafty by sticking star beads on the straps. You'll need some heavy duty glue, of course. You can use the 5mm star beads found here, but if the straps are narrower, then simply search for smaller beads.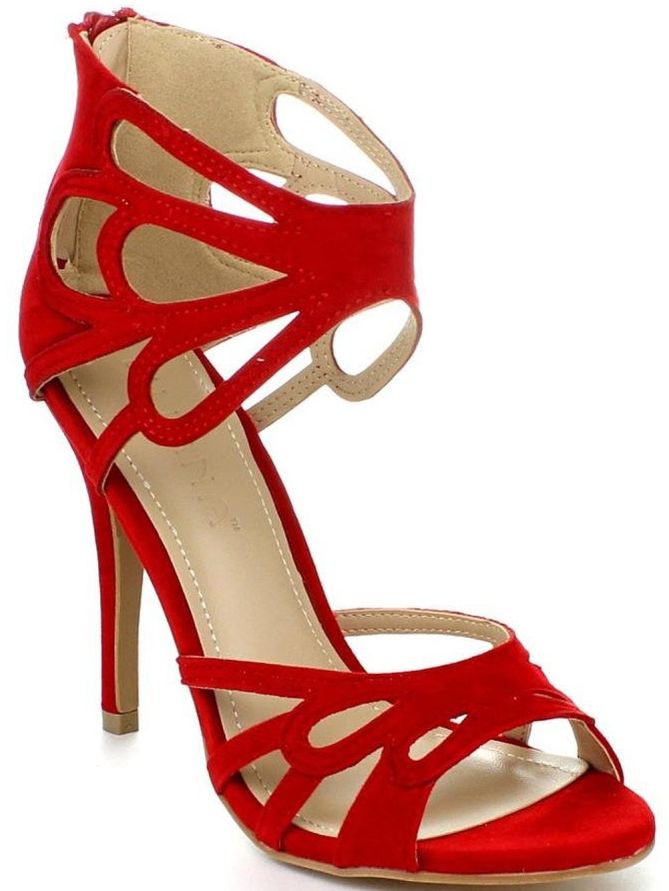 Liliana Joary Sandals, $26 (was $52)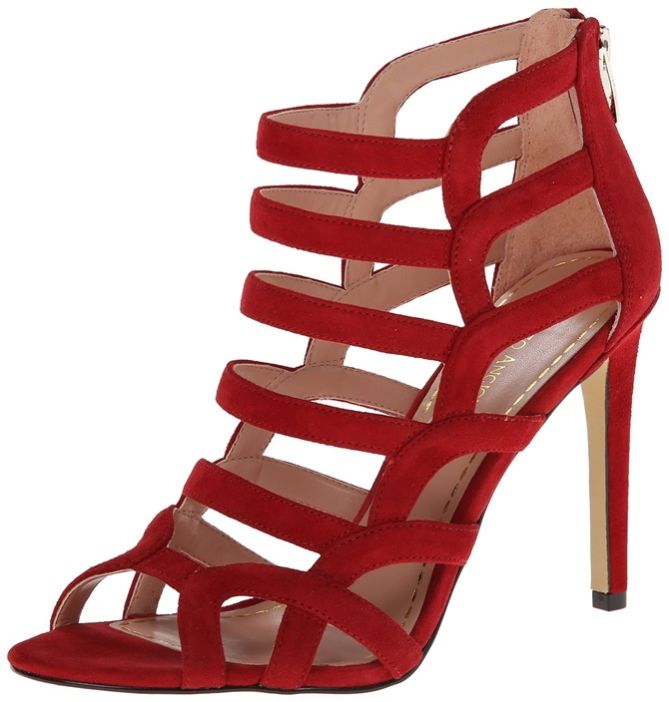 Enzo Angiolini Brien Strappy Sandals, $75 (was $110)