When it comes to dressing in style, Jamie Chung is no amateur. In fact, the Asian beauty has her very own blog called WhatTheChung, where she documents her impeccable taste in fashion.
The actress also recently tied the knot with heartthrob, Brian Greenberg, but it appears the two are still focused on their respective careers with no plans to have any children yet. In fact, Jamie recently joined the cast of DC Comics crime drama, Gotham, so you could say she's busy with work.
On Tuesday, Jamie was spotting shooting scenes for the series in New York. There were vintage cars and police cars on the set, but nothing was as attention-worthy as the perfectly styled Jamie Chung. Her "costume" for the scene included a short checkered skirt teamed with a black blazer. It was a simple pairing, but injected with a catchy retro-preppy flavor by way of chunky square-toe block-heeled pumps.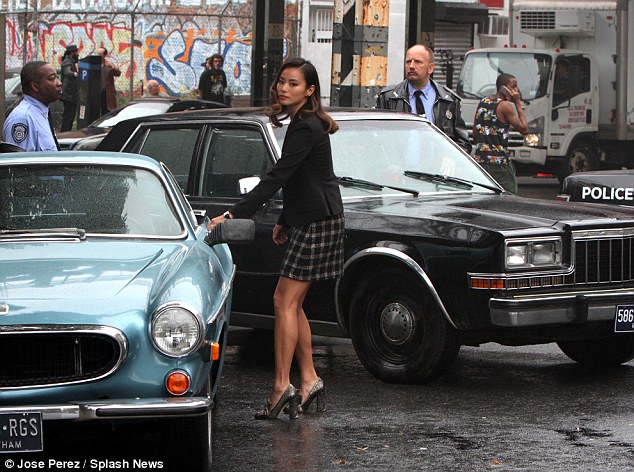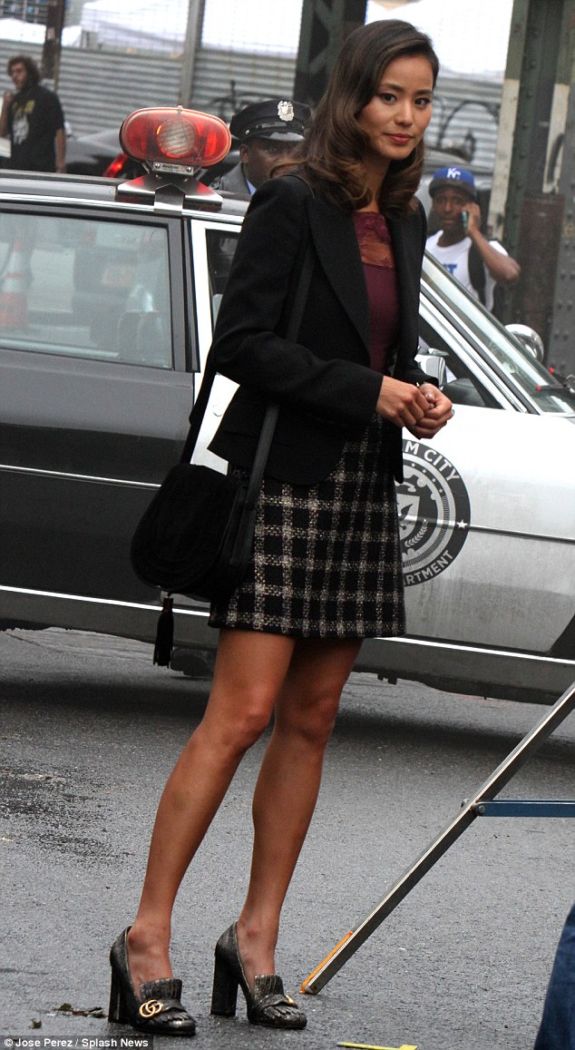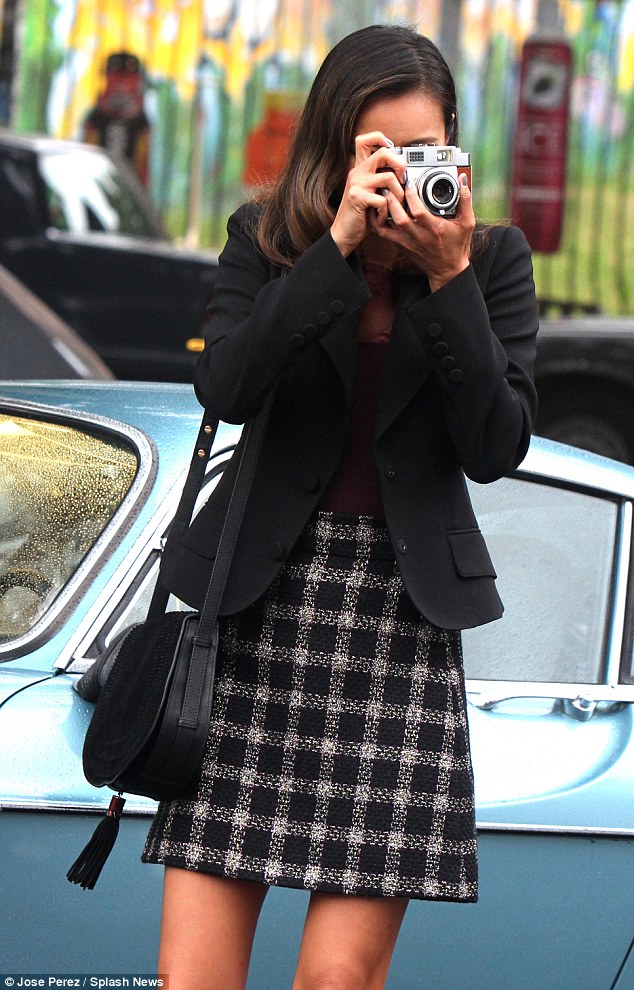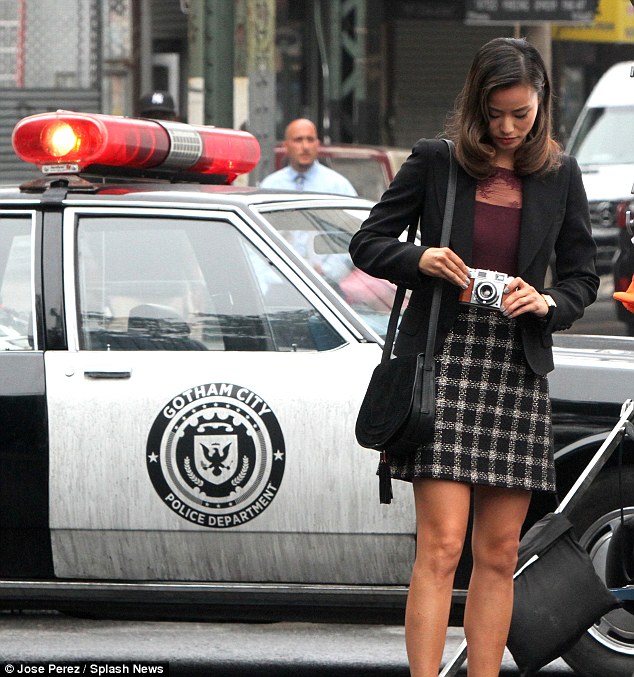 Jamie Chung shoots scenes for Gotham in New York City on June 28, 2016
I'm loving the look she's got going on here. What about you?
I love her vintage-y loafer pumps. But the wide toe and block heels can be unflattering to the legs if you wear 'em wrong. Thankfully, the Gotham stylist did right with the pair by asking Jamie to wear a short school-girl-inspired skirt. It's a cute combination. Would you agree?
Speaking of which, judging from the metal logos on her shoes, I'd say the heeled loafers are from Gucci.  A quick search gave me the "Marmont", a style featuring square toes, fringed tongue details, interlocking GG logos, and 4-inch-tall block heels. I couldn't find them in green snake, but here's the dark brown suede version for reference: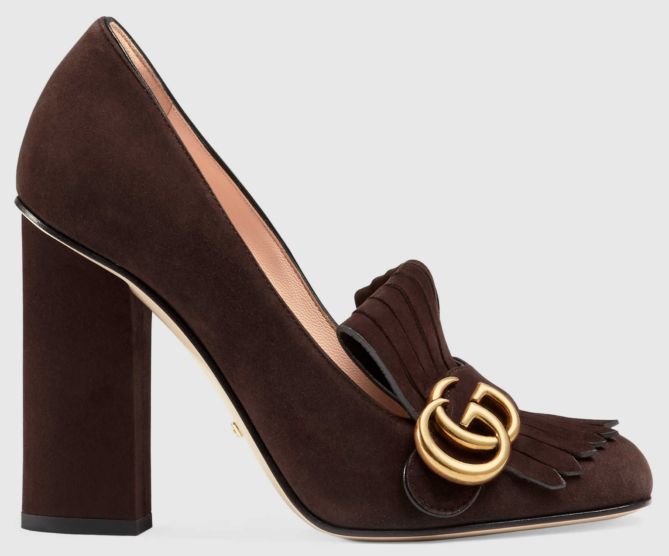 Gucci Marmont Fringed Suede Block Heeled Pumps, $790
Like what you see?
You can grab the shoes on the Gucci website. Remember that the trick to pulling them off is in the length of your outfit. Go with short or long pieces. Unless you have extremely long and slim legs, wearing the pumps with a knee-length or midi skirt will not do you any favors. Try skinny just-above-the-ankle trousers or a short A-line skirt like Jamie's, then top off with a structured blazer. Once you have those in order, you're good to go!