Jamie Chung was spotted out and about in West Hollywood last week. The stylish actress displayed her impeccable fashion sense in a pair of wide-leg trousers teamed with a checkered shirt and some fancy lace-up heels.
It wasn't the usual getup you'd find on the streets. The look was simple, understated, and perhaps even boxy. But it was also on-trend and chic. I especially like the way she finished the pairing with flirty shoes. Doing so made her getup more feminine.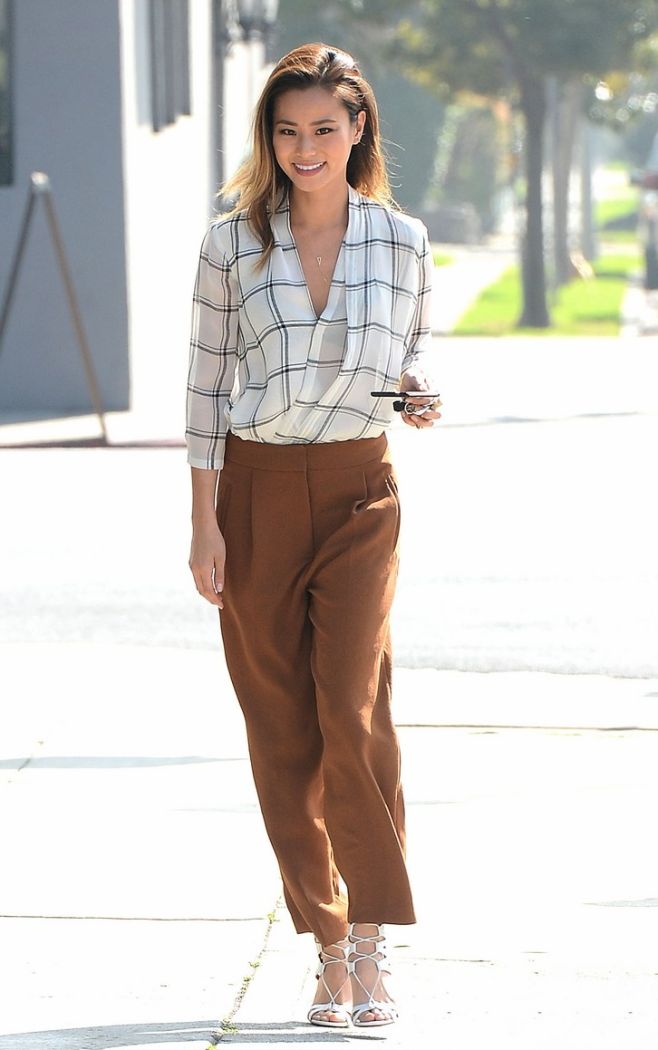 Jamie Chung spotted out and about in West Hollywood on February 19, 2015
How do you like Jamie's outfit? Would you wear it?
I know I would. I don't have the details on her top and trousers, but I'm sure you can easily find similar pieces if you're looking to steal her style.
As for Jamie's shoes, they're the famous Aquazzura "Beverly" sandals. They feature lace up closures, cutouts along the vamps and shafts, and very comfortable 3-inch-tall heels. Below is a closer look at the pair. You can find them online if you want them for yourself: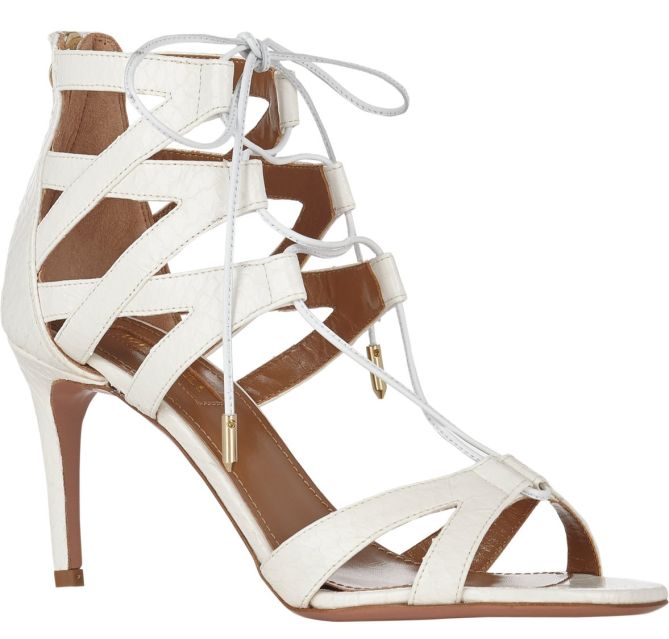 Aquazzura Beverly Lace Up Sandals, $945
Another alternative to Jamie's lace-up sandals would be these shoes from Stuart Weitzman. The silhouette is almost the same, save for a few extra straps here and there and for much taller shafts. The ones from SW reach just right below the mid-calf area: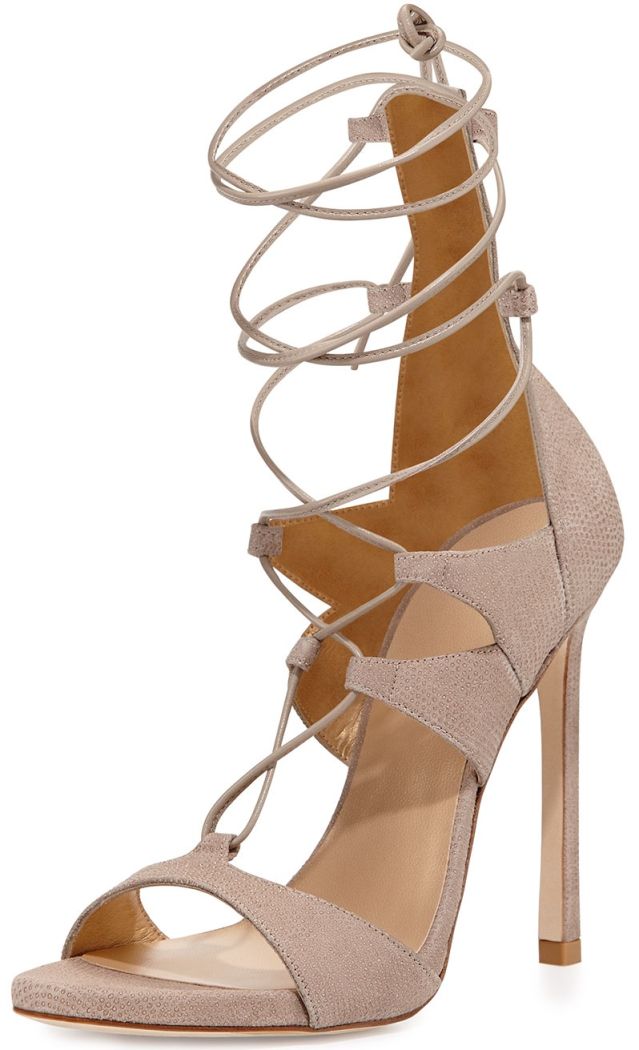 Stuart Weitzman Lace Up Sandals, $498
The great thing about this pair from SW is that they won't cost you as much — about $498, which is half of what you will spend on Aquazzura heels.
If given the choice, will you grab the sandals from Aquazzura or will you save money and go with the pair from Stuart Weitzman?