Jada Pinkett Smith is everywhere these days, what with a movie like Magic Mike XXL in her list of gigs to promote. During the London premiere of the film last evening, Jada created quite a buzz, not for the outfit she wore — which was a fringed strapless mini dress — but more for the pair of heels she used to go with the frock.
Jada stepped up her shoe game by teaming the Balmain LBD with can't-ignore footwear detailed with embellishments on the back. The sandals looked anything but ordinary. Their heel cups were cut out in an unusual shape that made the pair stand out among the sea of shoes at the event. They were also bedecked with Swarovski crystals, which made the sandals all the more appealing. Simply said, Jada let her shoes do all the talking at the screening: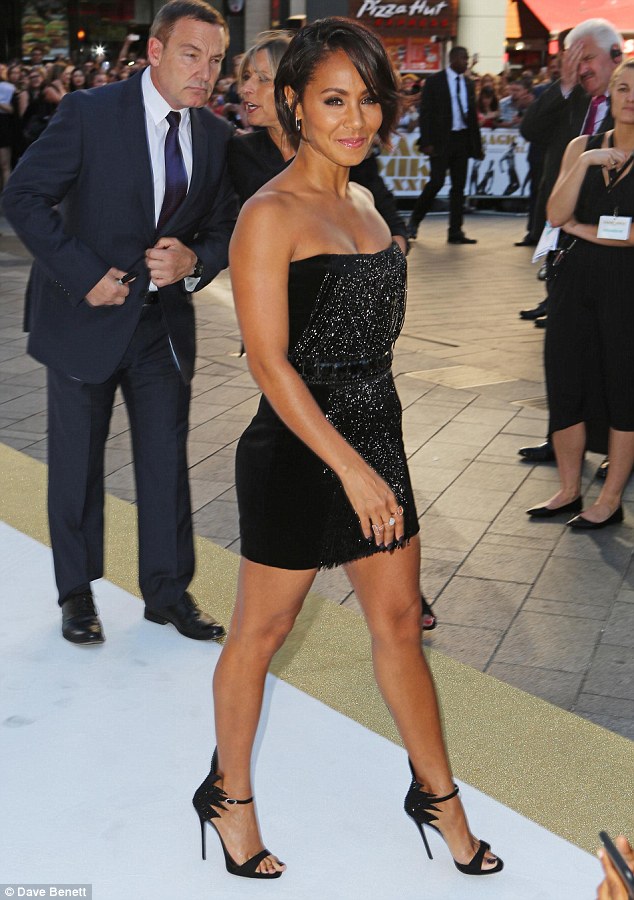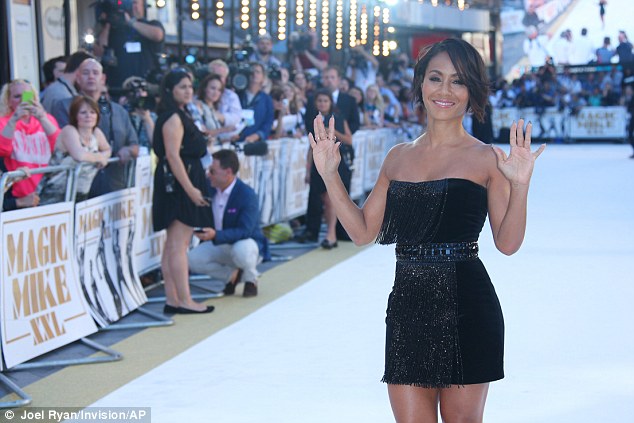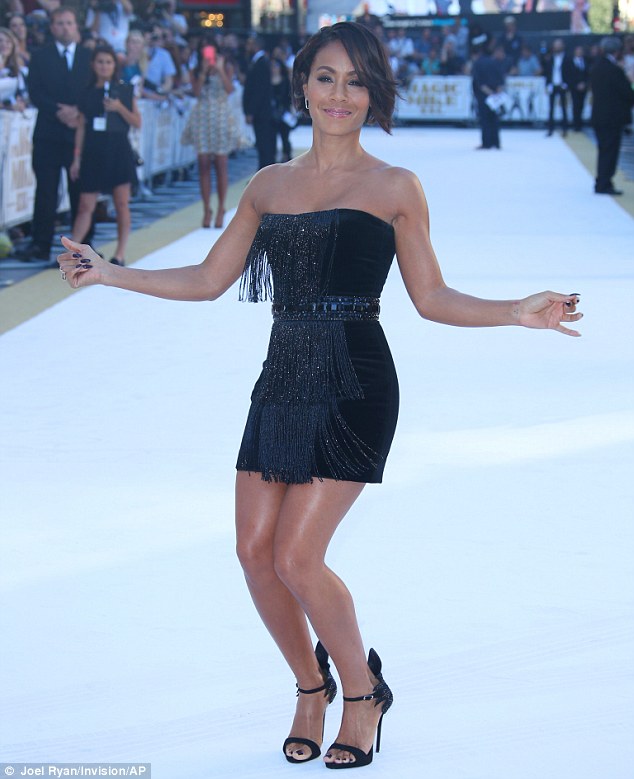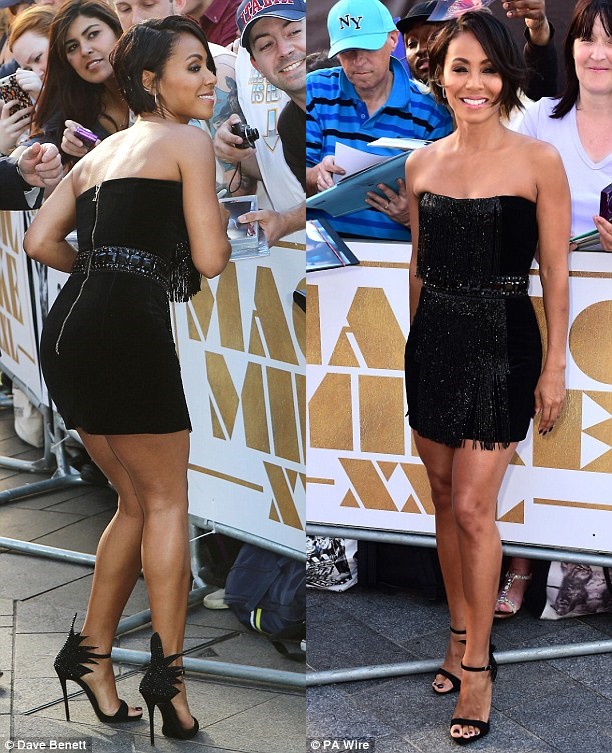 Jada Pinkett Smith attends the premiere of Magic Mike XXL in London on June 30, 2015
 If you can rate her outfit, what score will you give?
She's quite petite so dressing in a strapless mini frock definitely did her a lot of good. It elongated her limbs and made her appear tall.
Of course, the one-of-a-kind sandals also helped a lot in the elongating department. For the gals who are curious, Jada's heels are by Giuseppe Zanotti. They're crafted from suede leather and feature 4.75-inch-tall heels. What makes them truly distinct, however, are the intricately cutout heel cups that also happen to be encrusted with genuine Swarovski crystals.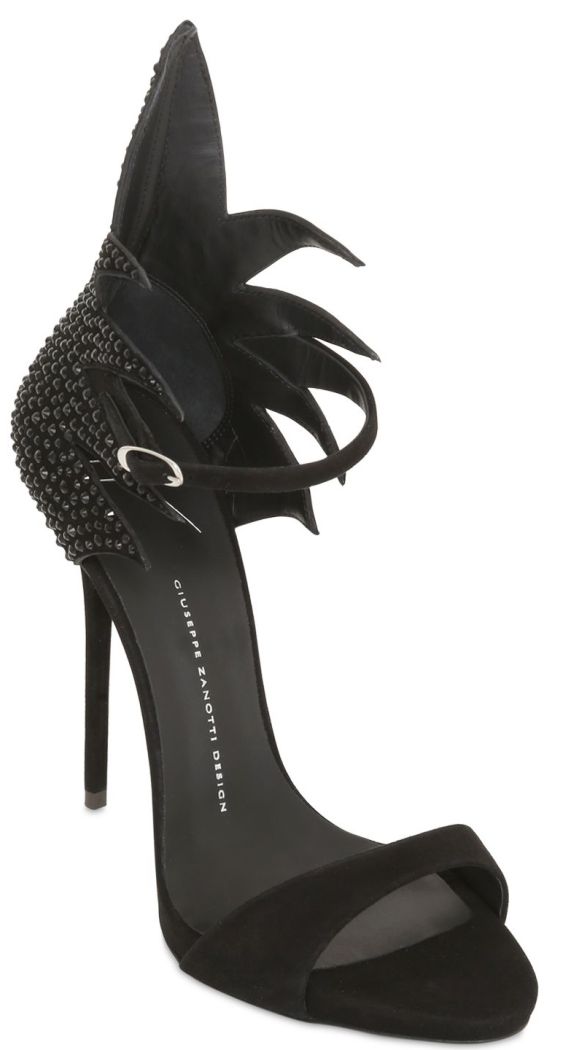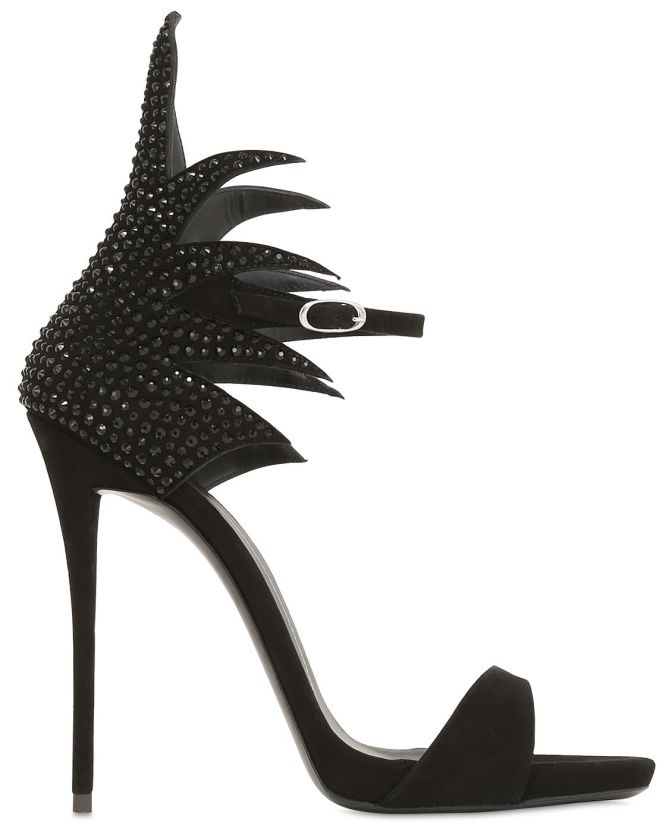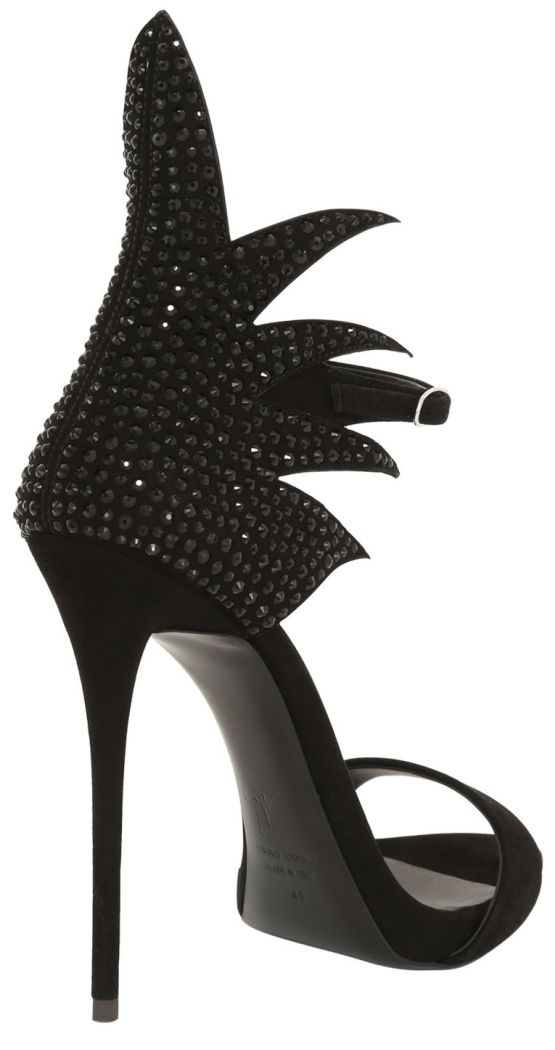 Giuseppe Zanotti Swarovski Embellished Ankle Strap Suede Sandals, $1425
Pretty fancy. Would you agree?
They're a different take to the usual ankle-strap sandals. If you're craving for something fresh, fancy, yet still elegant, these babies from Zanotti will be the perfect purchase. You can get them online; they retail at $1425.