Jada Pinkett Smith wowed the crowd at the Annual Latin Grammy Awards held in Las Vegas on Tuesday. The Gotham actress skipped the bra as she slipped into a beaded silvery lace frock for the occasion. Strangely, she didn't look too scandalous, and it was most likely due to the fact that the beads were strategically placed to cover her nipples. Jada complemented the getup with drop earrings, a matching clutch, and then punctuated the mix with metallic strappy heels.
Hubby Will Smith didn't look too bad either. He wore a textured  blue suit and a black shirt to complement the elegant but super sexy outfit Jada was wearing.  Altogether, the power couple painted quite a picture at the event.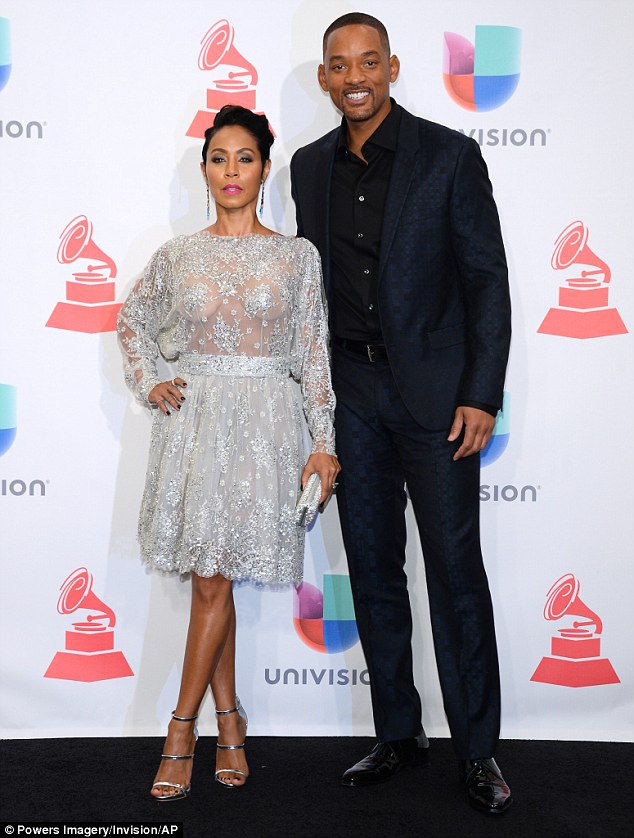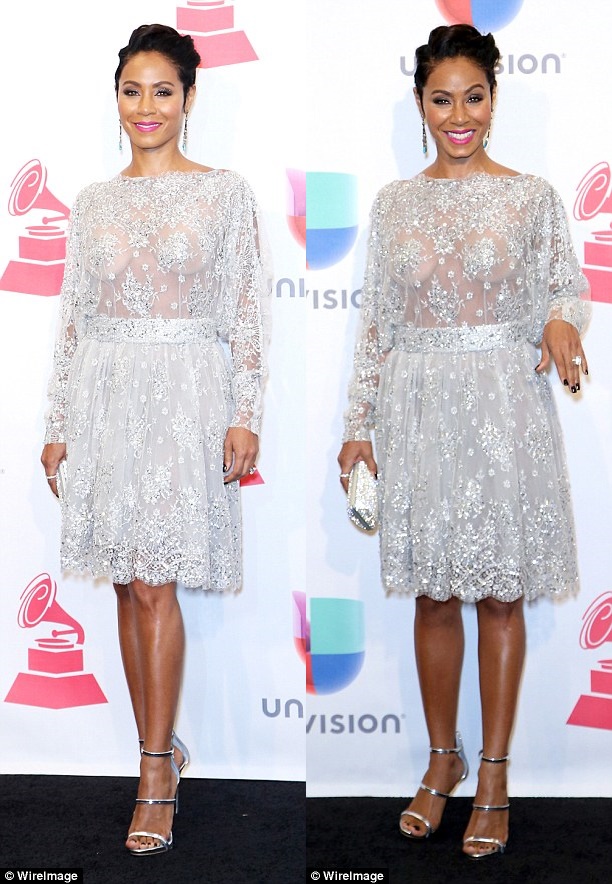 Jada Pinkett Smith attends the Annual Latin Grammy Awards in Las Vegas with her husband, Will Smith, on November 17, 2015
What do you think of Jada's outfit? Did she go overboard or was the frock perfectly on point? I think she looks gorgeous. Sure, her boobs are practically on full display, but I think she pulled it off well enough. In fact, I think the whole thing is tastefully done. Would you agree?
Jada's dress is from Zuhair Murad. It isn't available online, but a similar piece can be had if you're interested. As for Jada's sandals, they're the famous "Coline" from Giuseppe Zanotti, a style detailed with three slim straps, closed heel counters, and high 4.5-inch-tall heels.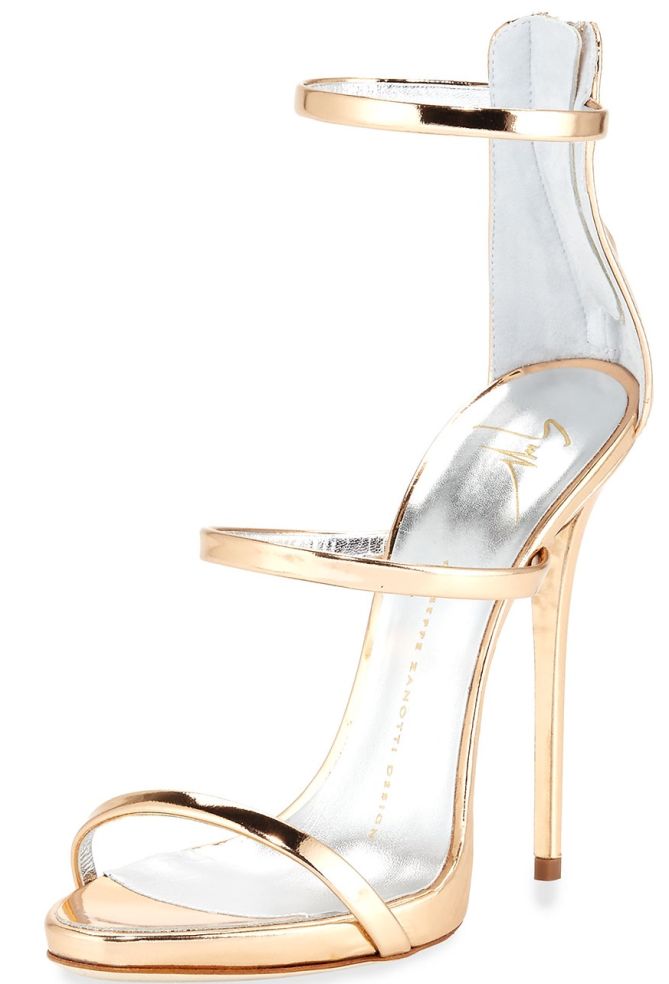 Giuseppe Zanotti Coline Strappy Sandals in Metallic Gold, $850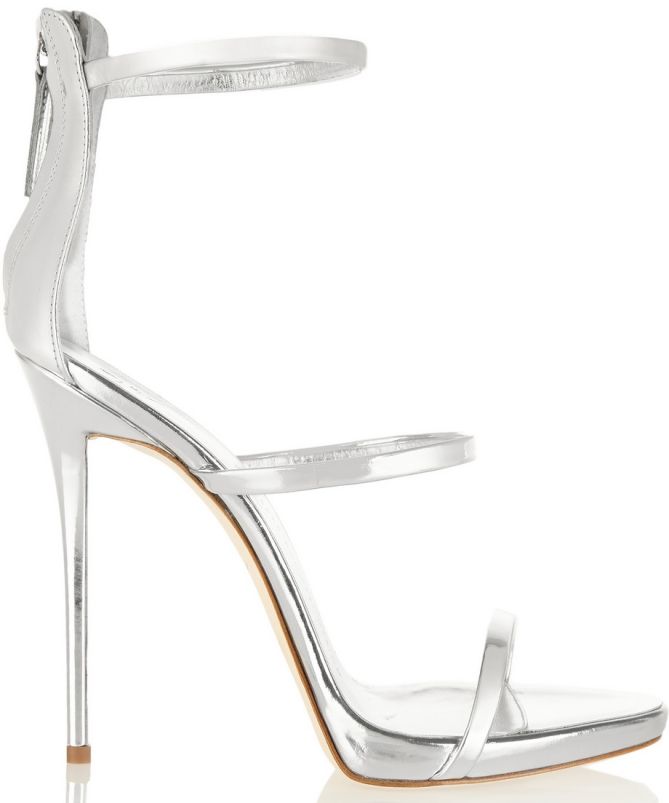 Giuseppe Zanotti Coline Strappy Sandals in Metallic Silver, $850
You can find the Coline online if you want a pair. The gold version I posted above is for pre-order, but the silver, nude patent, and bronze (below) are ready for the taking if you wish to make a purchase.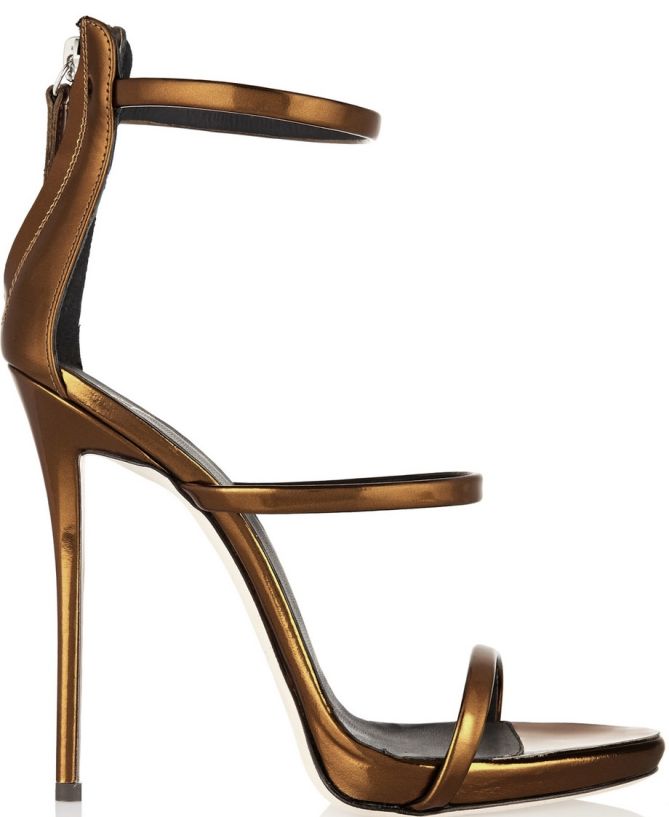 Giuseppe Zanotti Coline Strappy Sandals in Bronze, $850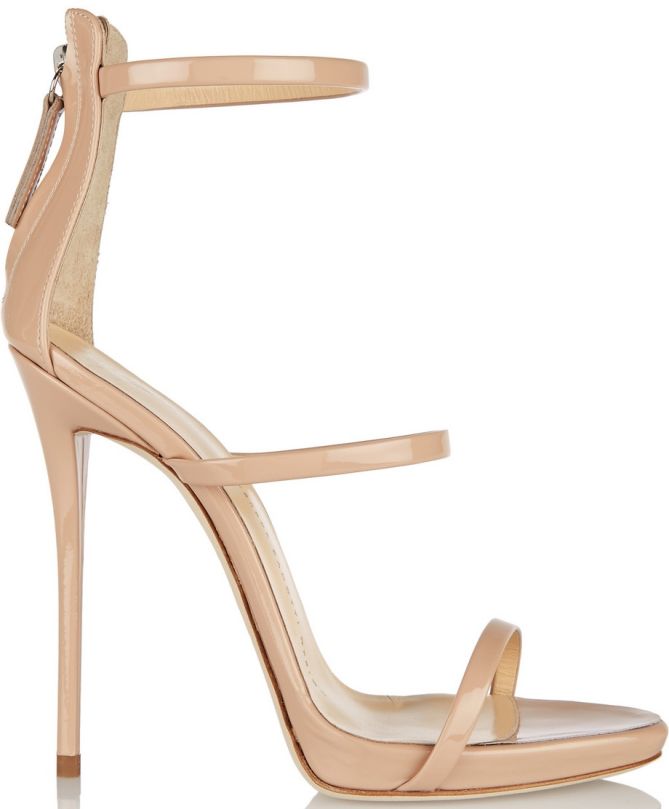 Giuseppe Zanotti Coline Strappy Sandals in Nude Patent, $850