There's a new style star worth stalking on a regular basis, and that's Brazilian beauty Izabel Goulart. Technically, she's not new in the biz. The supermodel has been gracing the Victoria Secret catwalk since 2005. But strangely, it's only now that people are taking serious notice of her always-on-point fashion choices.
Early this week, Izabel was spotted at the airport in Rio catching a flight after fulfilling some Olympic duties last week. Her plane-ride look was anything but simple, of course. The leggy brunette wore a quirky and colorful oversized sweater detailed with puffy sleeves and sequins. She used the jumper with white skinny jeans, an embellished mini bag, and lace espadrilles. The whole mix may sound ordinary on paper, but she looked effortlessly chic and perfect.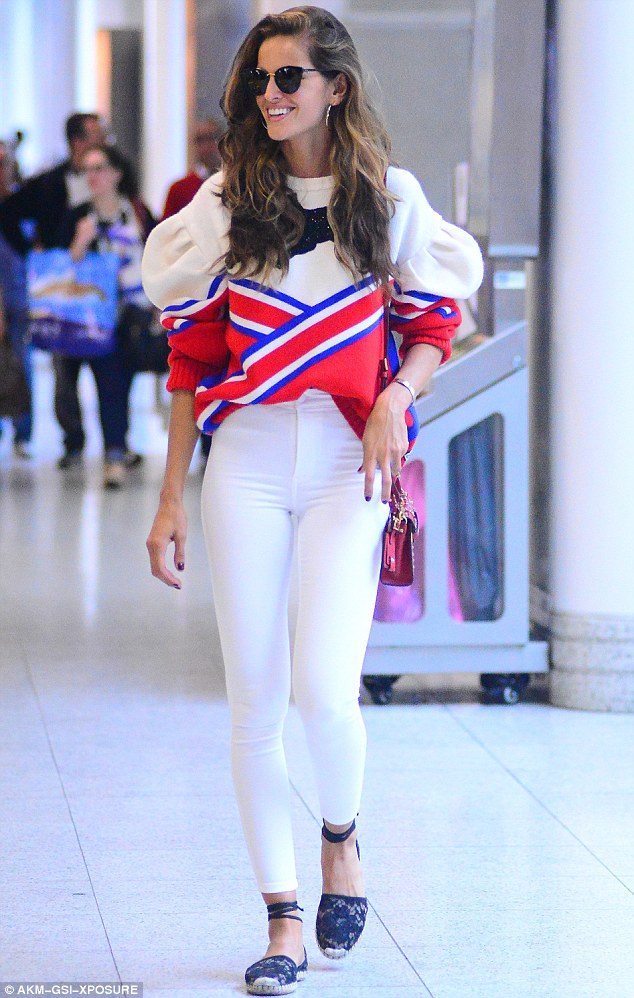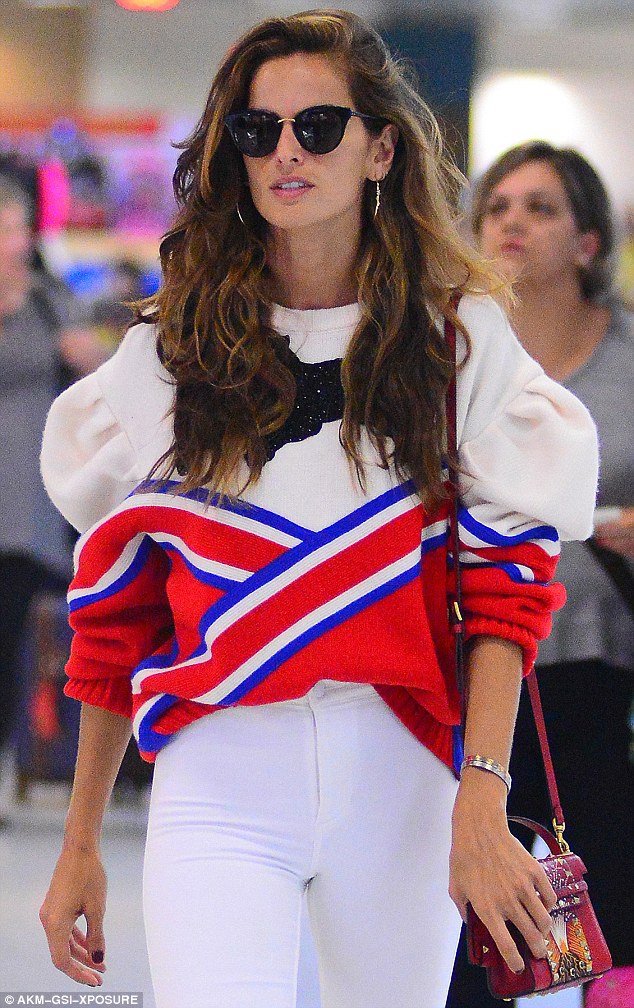 Izabel Goulart arrives at the airport in Rio to catch a flight after running with the torch at the Olympics opening last week, August 8, 2016
I'm loving this getup from Izabel. Aren't you?
The cute and quirky sweater is from Gucci. It retails at a whopping $4300 over on the label's website. I agree, that sounds really sinful. But hey, whatever floats her boat, right? If she wasn't bothered by the amount when she bought it, then let's not judge.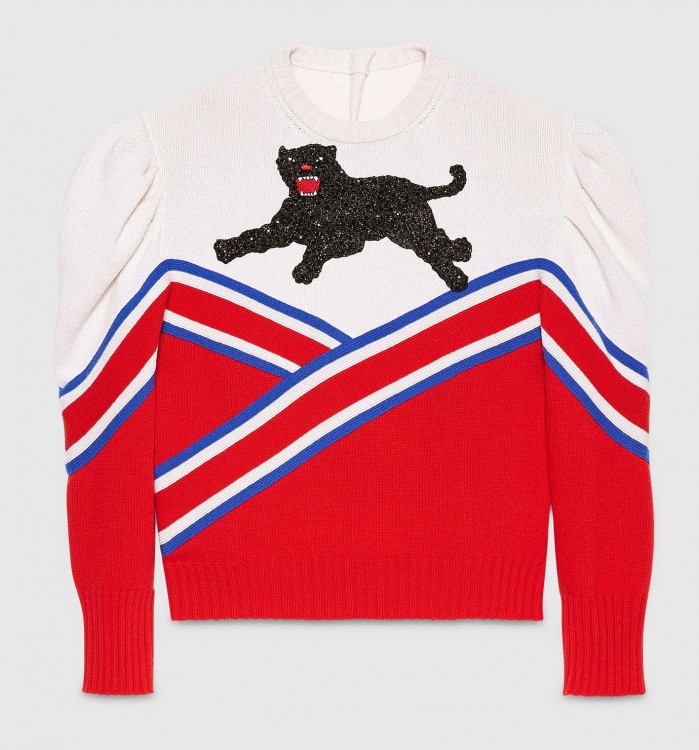 Gucci Embroidered Wool Top, $4300
Izabel's lace espadrilles and purse are from Valentino. The shoes are no longer available, but here's a closer look at the pair in black and red for reference: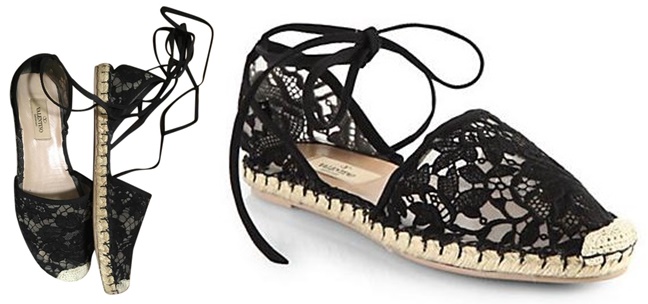 Valentino Lace Ankle Tie Espadrilles
You can find the more updated version of Izabel's slip-ons at Neiman Marcus. A pair without the ankle ties and with a full silhouette instead of d'Orsay can also be found at Selfridges. I've also included her gorgeous bag below. It's hand-painted and features studs on the center panel.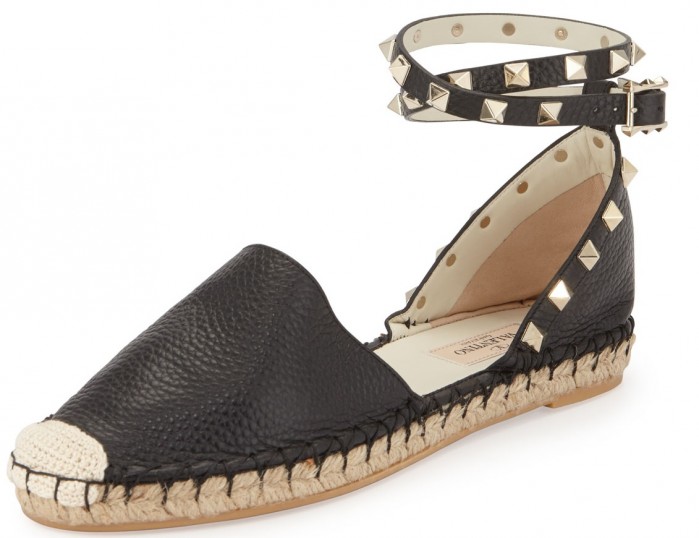 Valentino Rockstud Leather Ankle Wrap Espadrilles, $895

Valentino Lace Espadrilles, $835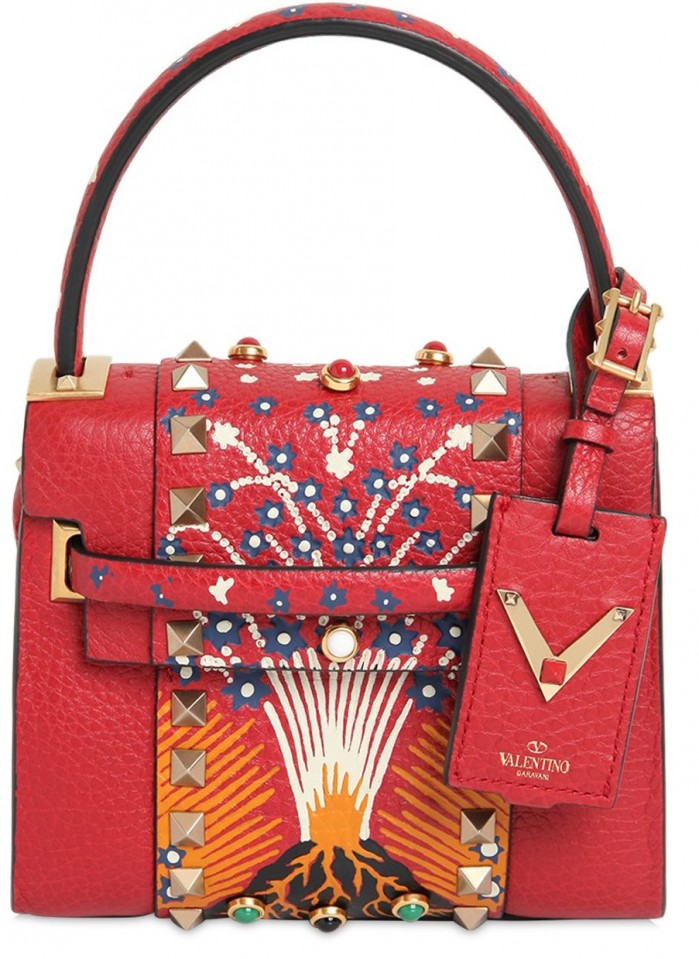 Valentino Mini Rockstud Handpainted Leather Bag, $2875
If you're looking to copy Izabel's style for less, it might be difficult to find a sweater  similar to her Gucci topper. However, simply go with an oversized piece colored in red and white, grab your best-fitting white skinny jeans, and then cap off with these $30 espadrilles from ASOS. There, you're all set!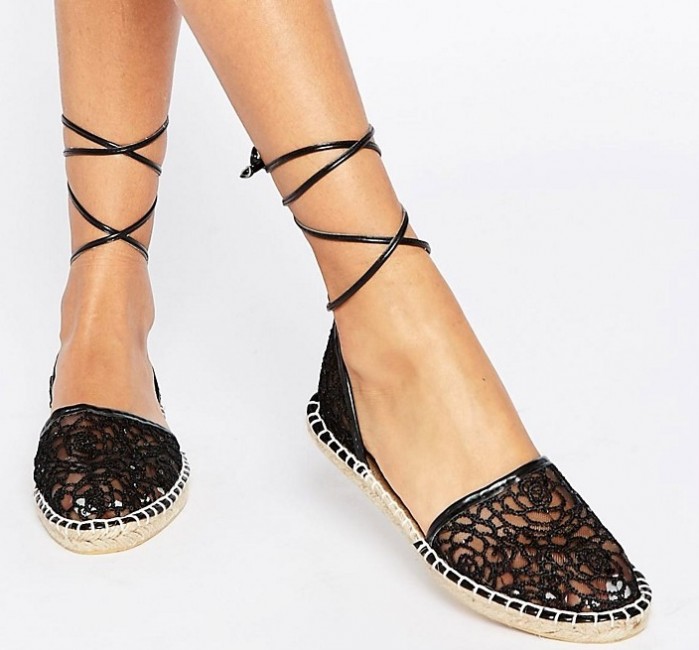 ASOS Juliet Tie Leg Lace Up Espadrilles, $30