The socialite sisters Paris Hilton and Nicky Hilton were spotted last night when they were enjoying a family dinner at Hollywood hotspot Tao Beauty & Essex.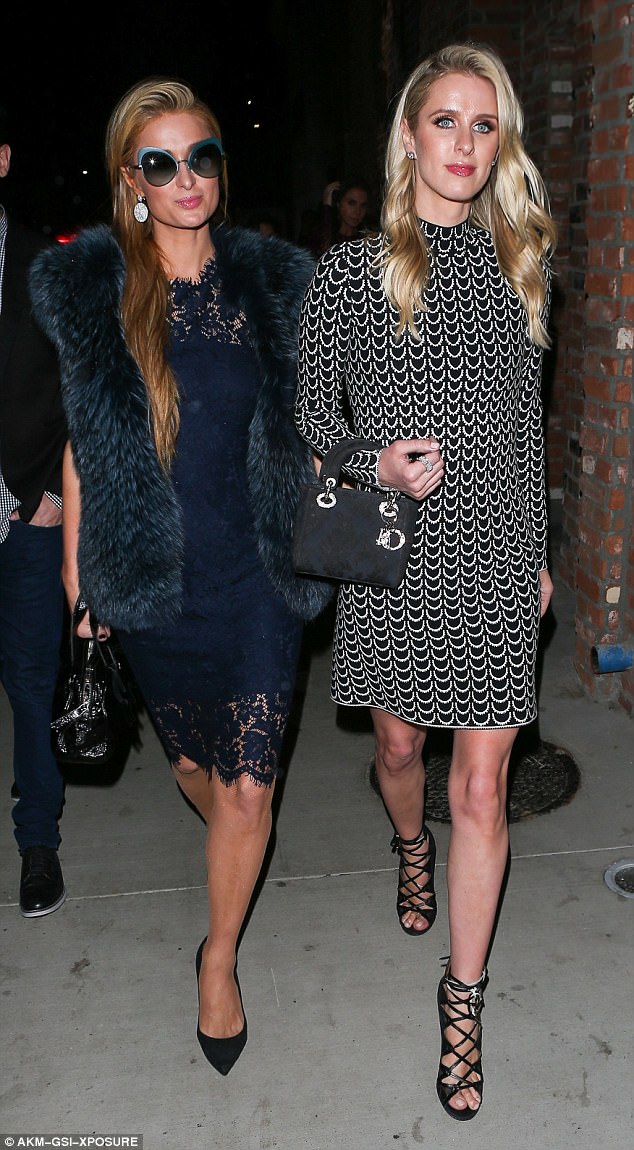 We can say that their life is fabolous and their wardrobe too. They walked through the West Coast Streets showing off beautiful outfits. They looked really happy and Paris in particular looked delighted to be in the company of her little sister. But now let's have a look at the details of their looks.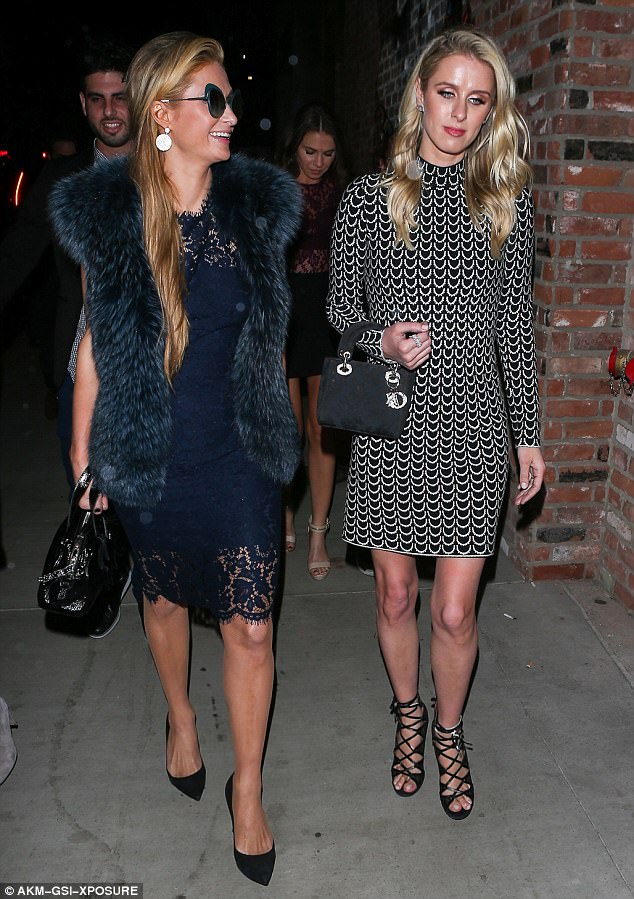 Paris Hilton wore a navy blue shift dress with delicate lace detail that showed off her endless tones pins. She decided to wear a big pair of sunglasses even if it was evening. Her beautiful long blonde hair were styled in a sophisticated half up do. Then she had natural glowing makeup. She also had a pair of 70s inspired earrings. Paris added to her look other details as a fluffly torquoise gilet accessorised with a black studded clutch that completed her rock chick look.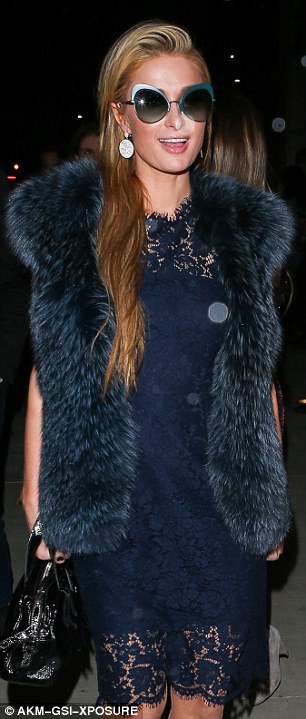 Then, Nicky Hilton had a monochrome midi dress that showed off her amazing body just nine months after she gave born to her baby Lily. She added to her dress some precious details like a mini Dior bag and a pair of killer heels. These amazing shoes are by Aquazzurra and we have understood that Nicky loves this pair of shoes because she was spotted wearing them more than once.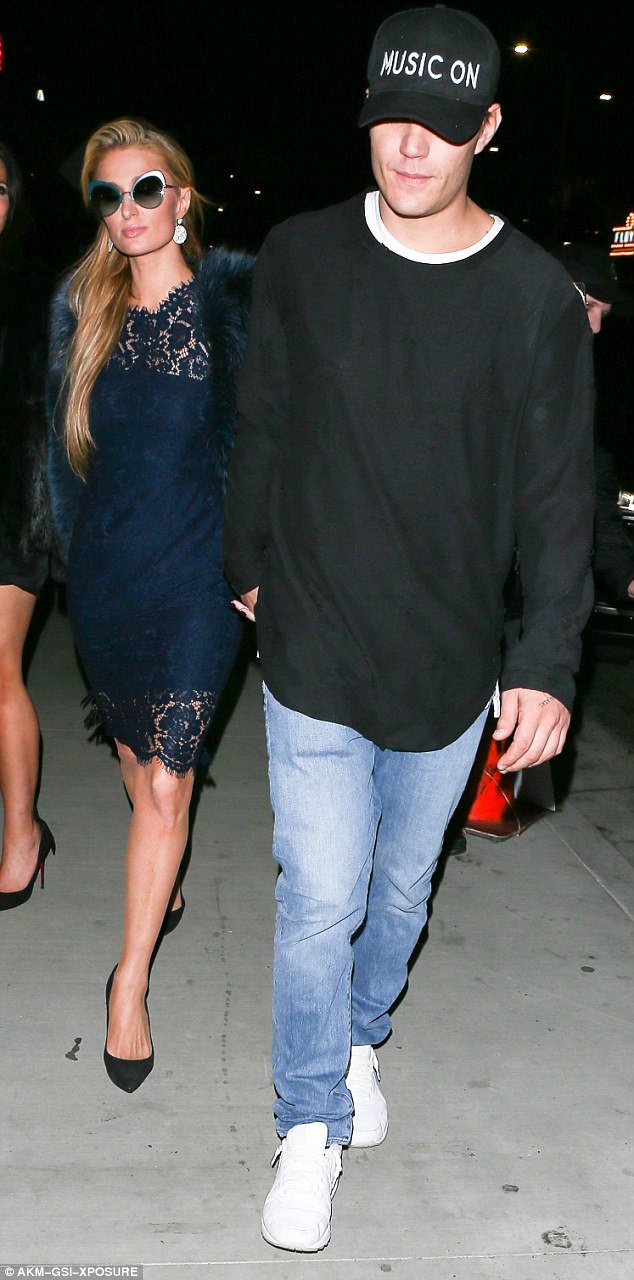 They have a slender stiletto and the luxury label's signature lace up design. Unfortunately they are sold out but you can still grab your pair of similar shoes by other designers. These shoes are perfect with a dress as Nicky did or even with a skirt or a very skinny jeans. They can give to your look a touch of glam.
Get your similar lace-up sandals clicking below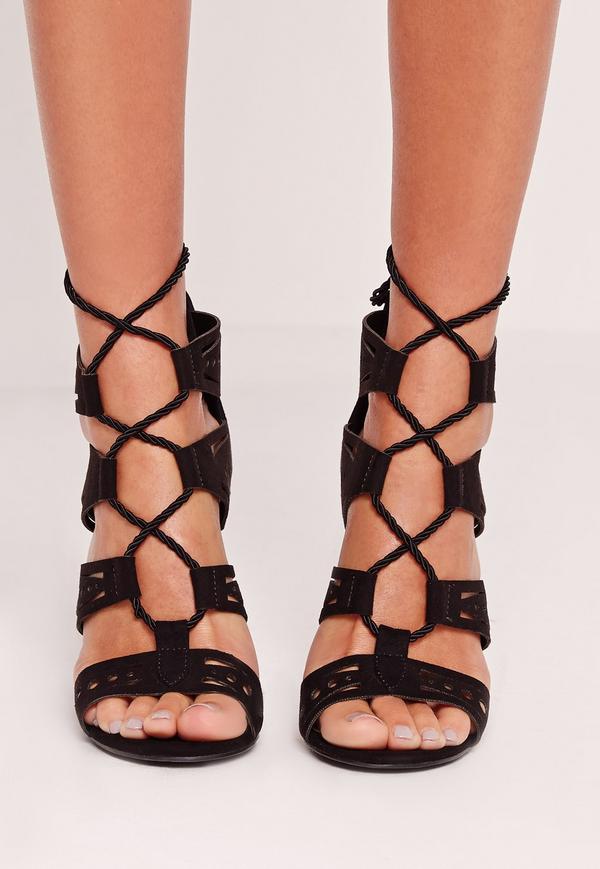 https://www.missguided.eu/laser-cut-rope-lace-up-heeled-sandal-black