Irina Shayk looked every inch a beauty during the promotion of her movie Hercules in Trafalgar Square in London last Wednesday. The Russian model wowed in a flattering black mini-dress, which featured a sexy top-to-bottom zipper. She complimented her sexy dress with a pair of black stiletto pumps which all the more accentuated her long, curvy legs.
The 28-year-old model, who plays Megara in the film,  stood next to the four lion statues at the base of Nelson's Column and then posed while walking down the steps around the square. Irina also took pictures with wrestler-turned-actor Dwayne 'The Rock' Johnson, who plays the titular lead and her love interest in the film, set to be released on July 25.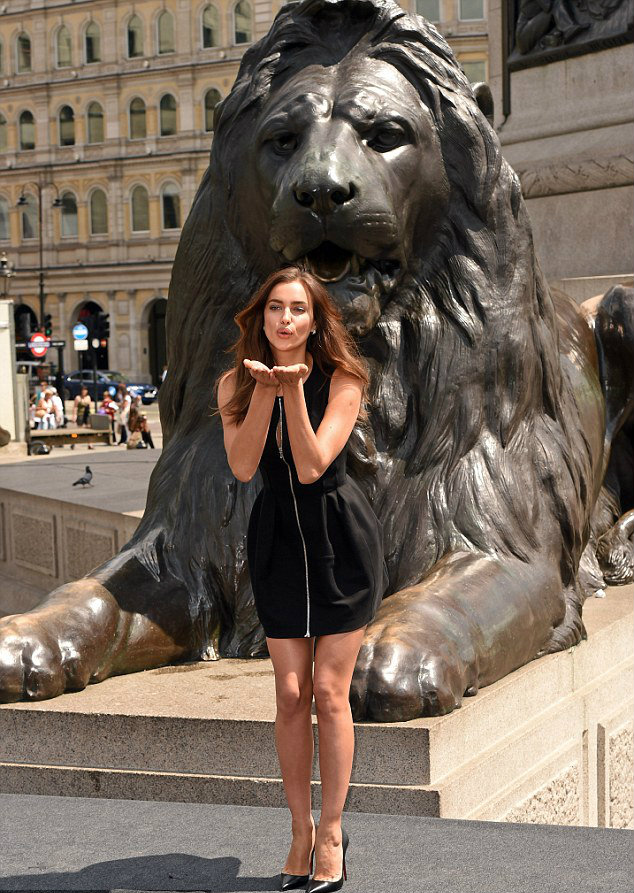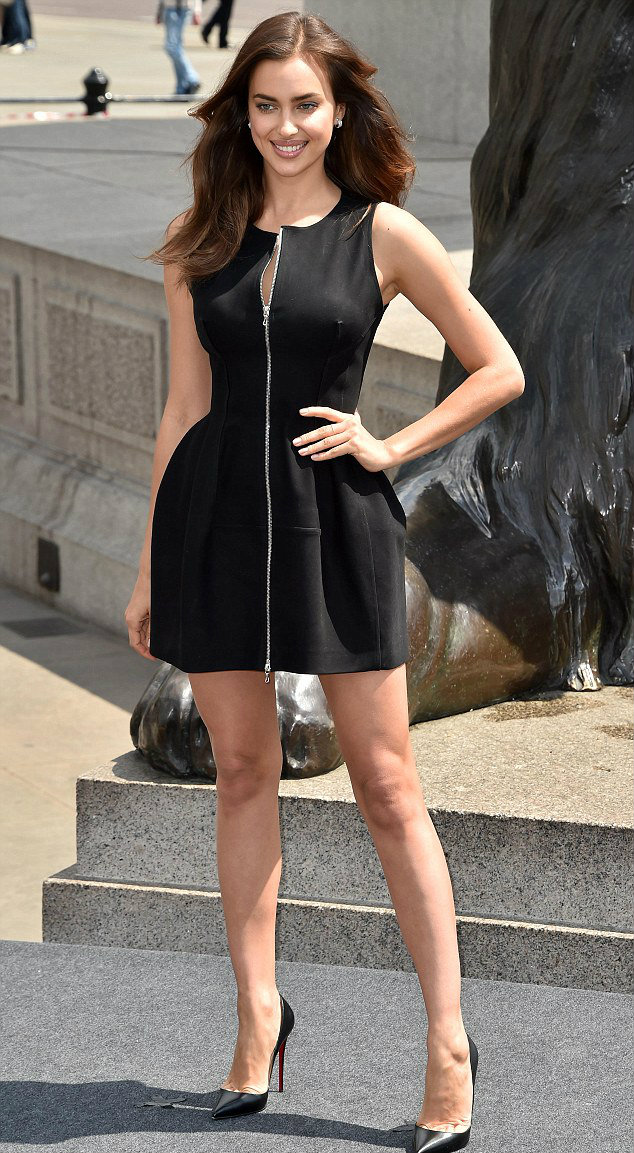 No wonder football superstar Cristiano Ronaldo is heads over heels in love with lovely Irina. Who wouldn't feel lucky having this lovely lady as your girl? Bravo Cristiano!
I love Irina's dress here and I love that she paired it perfectly with a black pumps. The over-all outfit just made her look more stunning. Although her black pointed heels is still unidentified, I browsed for a similar style online and found this Manolo Blahnik BB Pointy Toe Pumps as a perfect alternative.