Imogen Thomas, who has recently created her own swimwear line, was spotted at the Arts Club in London.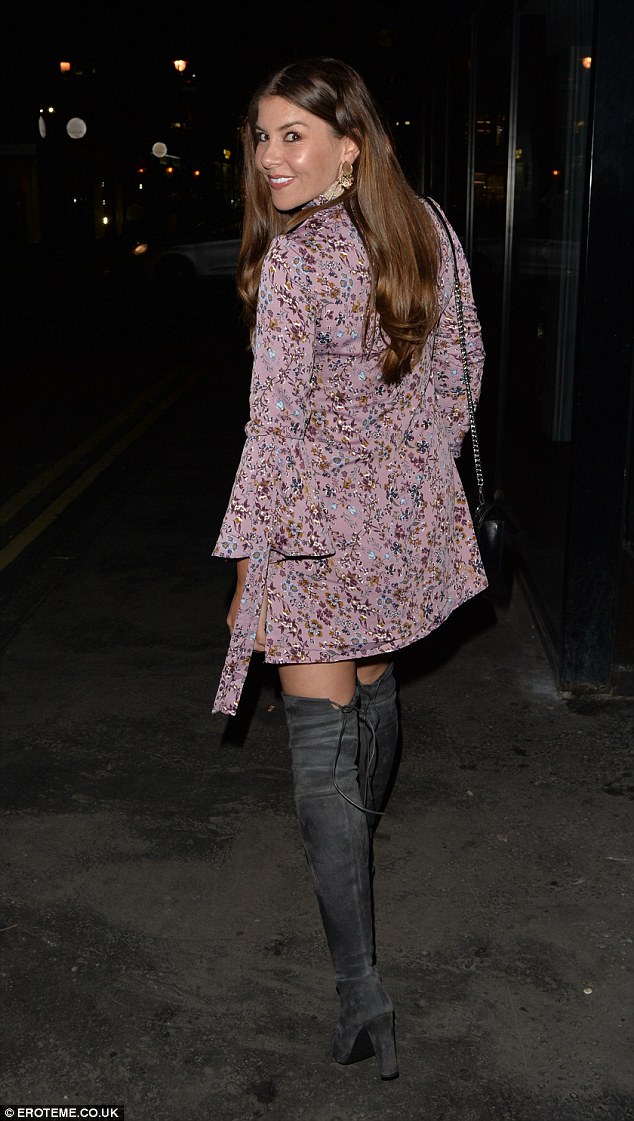 She looked amazing and really happy in a great outfit. The Big Brother star is a real fashionista, she knows how to create beautiful outfits. Just have a look at the details of her outfit. She was spotted while she was reaching the venue in Dover Street. She had a dusty pink floral dress matched with an amazing pair of grey knee-high Stuart Weitzman boots, revealing a hint of leg. Our eyes are on these killer boots.
They are perfect with a mini dress or a mini skirt ro evaluate your legs. You can also try to match them with skinny jeans or leggins. They are the perfect boots for your fall night outs. You can't miss the chance to buy your pair. There are similar alternatives to copy Imogen's look. She added to her look a shoulder bag and gold pear-shaped stud earrings. She had a natural make-up that we really love.

Last week, Imogen Thomas showed off the results of her breast reduction wearing one of the bikinis of her collection in Mallorca. She was with her daughters Ariana and the little one Siera. She showed off her chest in New!magazine and she also confessed that she chose to have the surgery after realizing a dislike for her "saggy" E-cup breast. She felt uncomfortable with her body. She said she really hated her boobs. Now she is more confident and she can't wait to wear a backless dress and feel good with her body.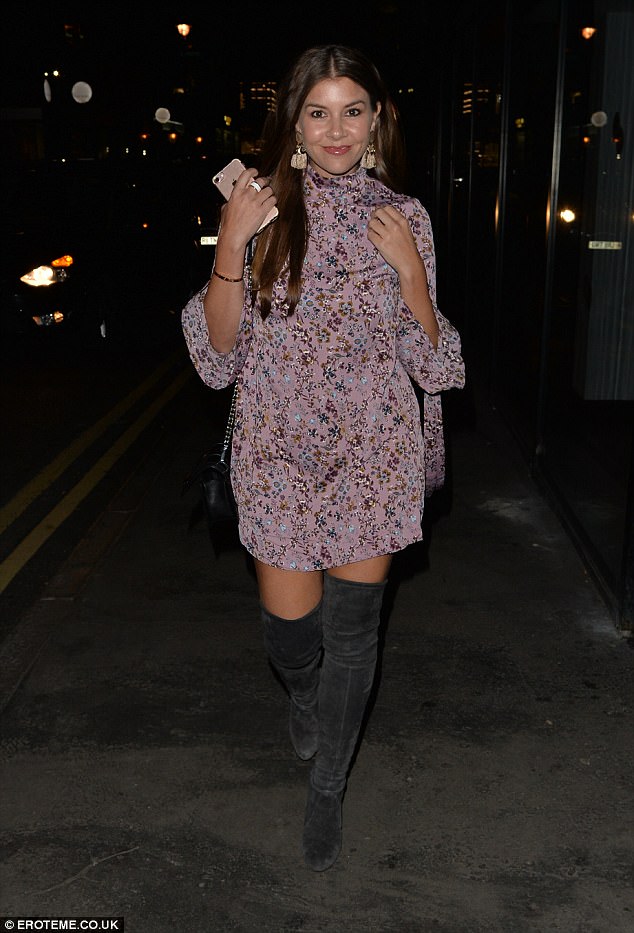 While she was recovering at St John & Queen Elizabeth hospital in London her partner Adam Horsley said that he can't wait to put his hands on her new boobs. So, we can understand that he accepted the decision of Imogen. Imogen said to MailOnline that she is totally body conscious, she understands she is a curvy woman but that it's also hard to maintain her figure after having two babies. She also admitted that she hates her hips.
Let's copy Imogen's look.