Rita Ora recently expressed her plans to do a re-make of the hit single, "Lady Marmalade". She also said she's planning to include Miley Cyrus, Charlie XCX, and Iggy Azalea in the production.
Unfortunately, Iggy replied to Rita by saying she doesn't want any part of it. Apparently, the Aussie rapper thinks it's an iconic song that should be left alone — something that I can totally agree with.
Speaking of Iggy, the blonde bombshell was spotted showcasing a good amount of cleavage while arriving at LAX on Thursday. She rocked a white bodysuit detailed with a very low-cut lace-up neckline, then teamed the onesie with black ripped skinny jeans, a white Celine purse, and some white peep-toe mules. Altogether, Iggy looked elegant and sexy in her achromatic getup.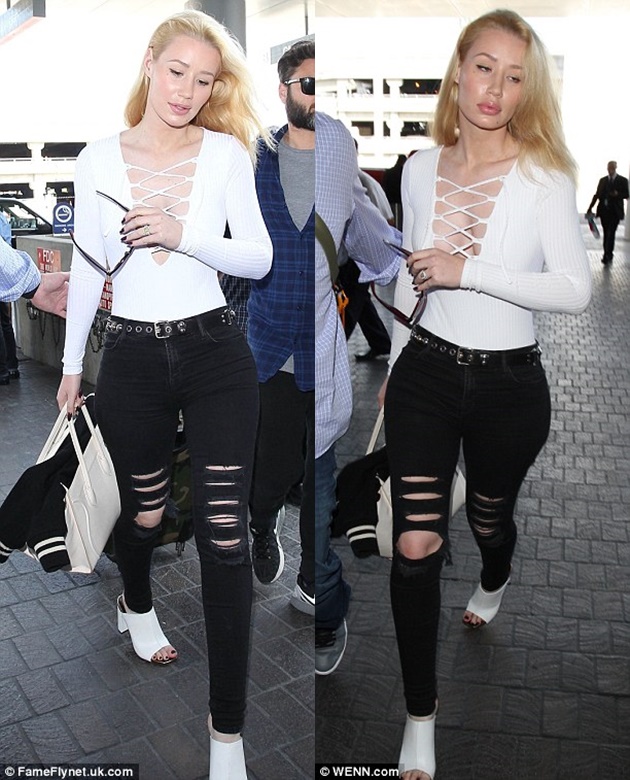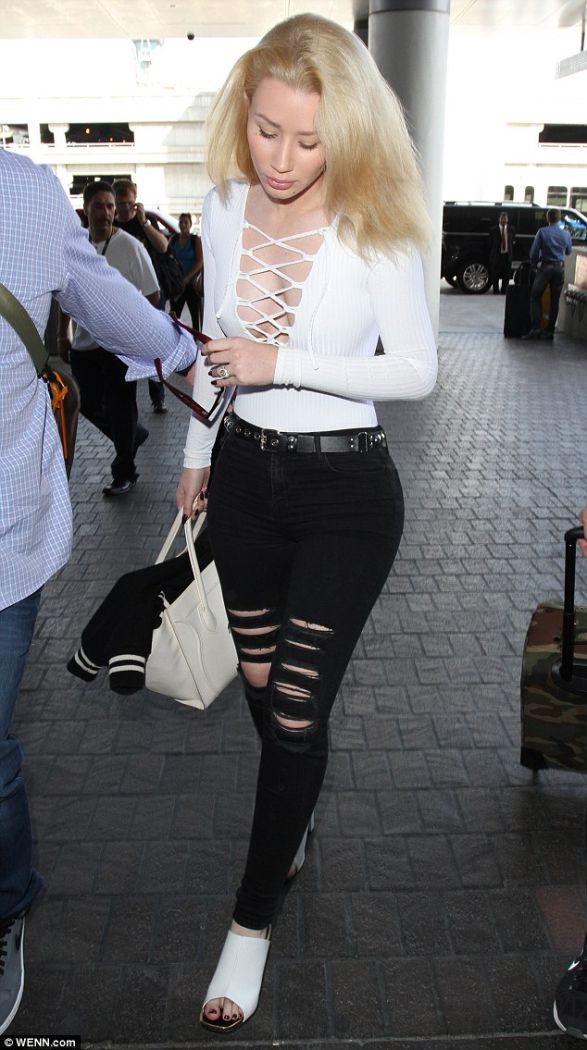 Iggy Azalea arrives at LAX while decked in a black and white ensemble on October, 15, 2015
How do you like Iggy's airport style? Do you approve?
I think she looks good. Sure, she put a lot of cleavage (if you can call it that) on display, but it doesn't look trashy nor does it look weird or over the top. It is actually an outfit I wouldn't mind wearing. What about you?
Iggy's white lace-up bodysuit is from MissGuided. You can shop for it online if you want it. It retails at an affordable $37.40: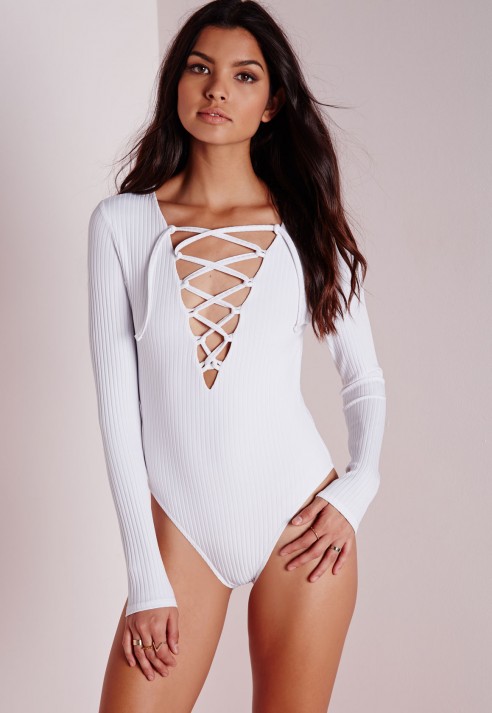 MissGuided Lace Up Front Bodysuit, $37.40
Once you have the bodysuit, simply pair it with ripped black skinny jeans and some white peep-toe mules to steal Iggy's style. I don't have the details on her jeans and slides, but you can easily grab similar pieces without breaking the bank. Try these mules from Sol Sana and French connection: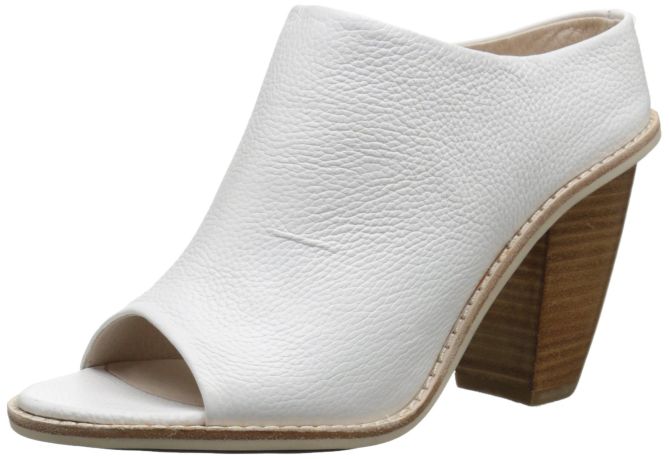 Sol Sana Liza Mules, $78 (was $160)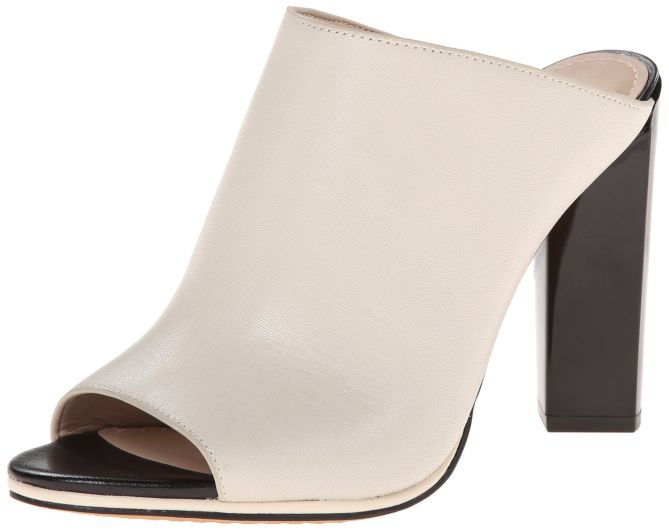 French Connection Meena Mules, $73 (was $145)
For the ladies with expensive taste, a great alternative, though not as practical, would be these Gianvito Rossi mules detailed with pin-thin heels: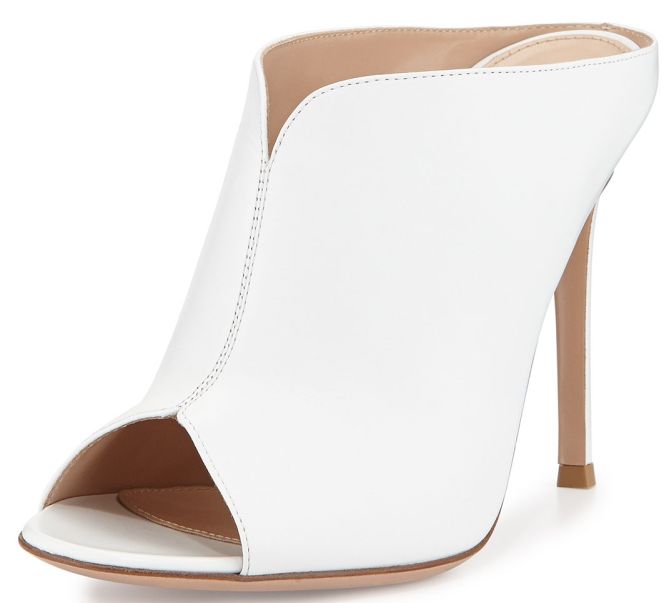 Gianvito Rossi Open Toe Mules, $418 (was $760)