Iggy Azalea made a special guest performance at Jumanji festival in Melboourne with the American rapper Tyga. Let's have a look at her outftit.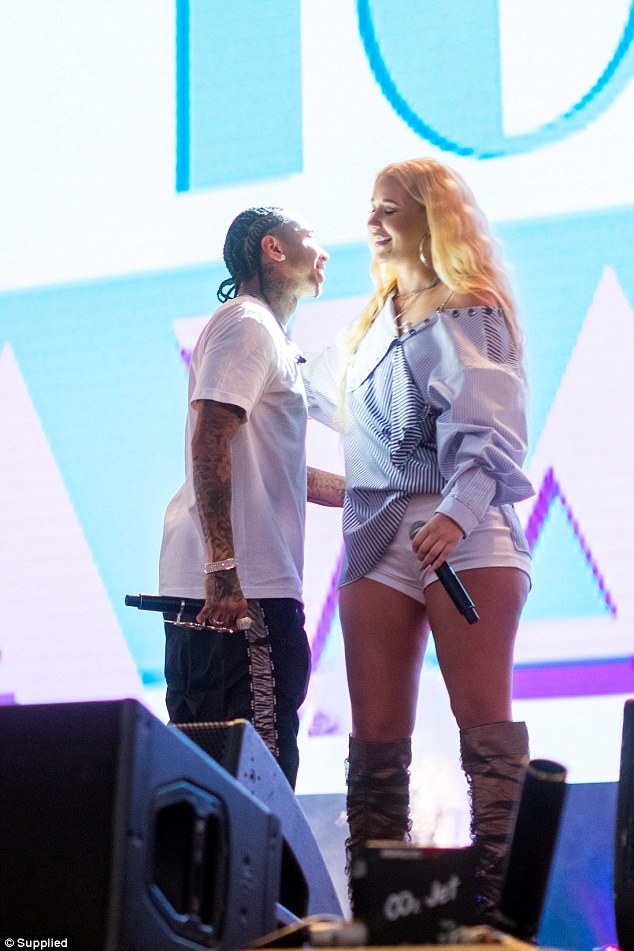 At her feet she had a very special collaboration the so called Off-White C/O Jimmy Choo capsule collection. It's a very brand new collection and it has already been spotted on Bella Hadid and now on Iggy Azalea during this performance. These are very super sexy knee high boots! They have a pointed toe, slender stiletto and then there is the special combination of nude satin with ruched black tulle overlay. They are very special. They are a statement look! They are quite expensive but you can try with something slightly different but always very sexy.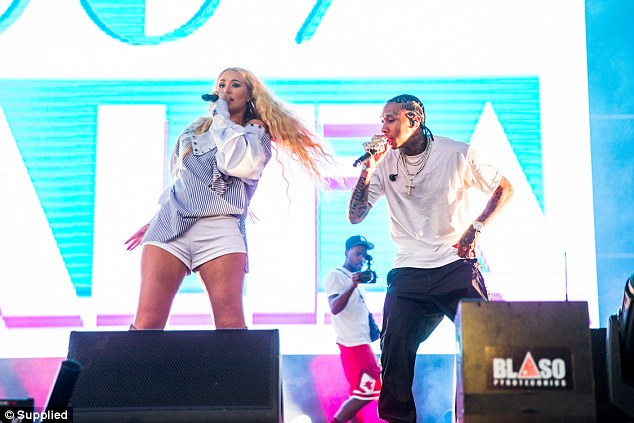 Iggy matched the boots with a pair of white hot pants and a navy and white off-the-shoulder shirt. She had her blonde and long hair down. Tyga had a very casual look. He wore black trackpants matched with a baggy white t-shirt.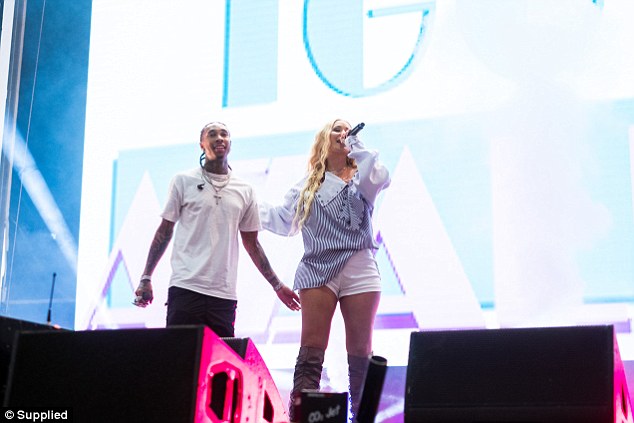 The performance was great there was chemistry between the two on stage. Iggy put her arm round Tyga and the rapper slightly touched her. Iggy shared a lot of videos with her fans to show her journey to get to the Jumanji festival. During the festival there were also other artists like Wale, Metro Boomin and Lil Wayne.
Let's copy Iggy's look