Iggy Azalea ,27, paid a visit to Jimmy Kimmel's show two days ago and she was looking better than ever. After a year and a half full of ups and downs emotionally, Iggy finally appears to be in a happier place than before. It all started ,as she related way back in mid 2016, with the break up from her fiancée at the time ,basketball player, Nick Young. She said how she was in a dark place before she broke off the engagement due to cheating allegations, but after as well.
She stated how her depression got worse after the break up, often finding herself ready to give it up. Her career wasn't in a place where she liked it either, her music didn't satisfy her standards and all those thoughts got worse in time. Iggy said she reached a point where she didn't know what to do with her life anymore or if it's worth living so she decided to keep writing music and don't give up. Her song "Saviour" talks about the roadblocks she encountered until now.
These days she seems to be on the right path, putting her life together, making music and keeping herself busy. She even took time to greet fans on her way to the studio and even though she didn't look too thrilled about it we appreciate the respect she has for the fans. For the Jimmy Kimmel's show she wore a beautiful nude coloured bodycon dress accessorized with a stunning necklace.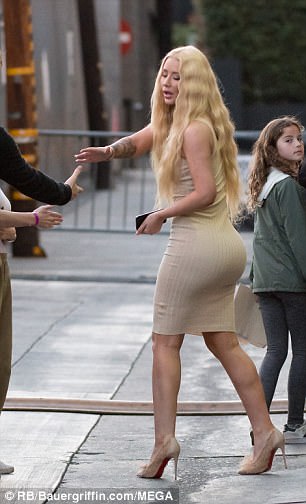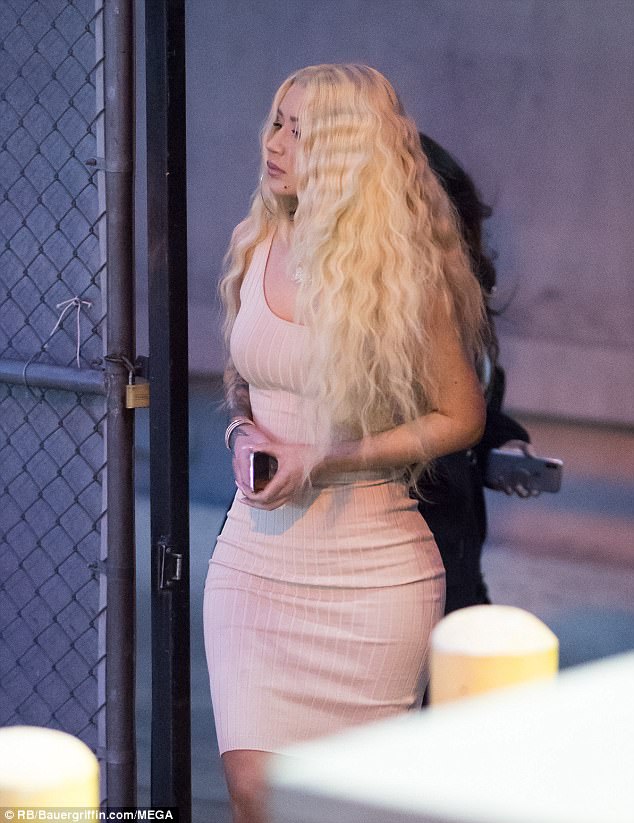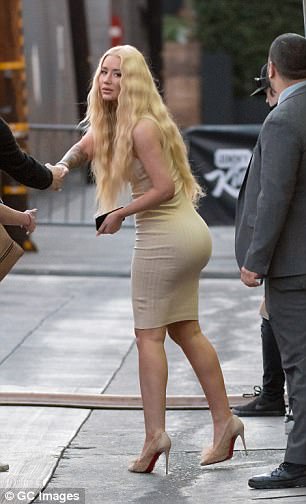 The outfit is elegantly completed with pair of sky-high Christian Louboutin heels. Yes, they are very expensive, but also so unique. If you have the possibility to buy such a gorgeous pair, do it. It's too good not to have it.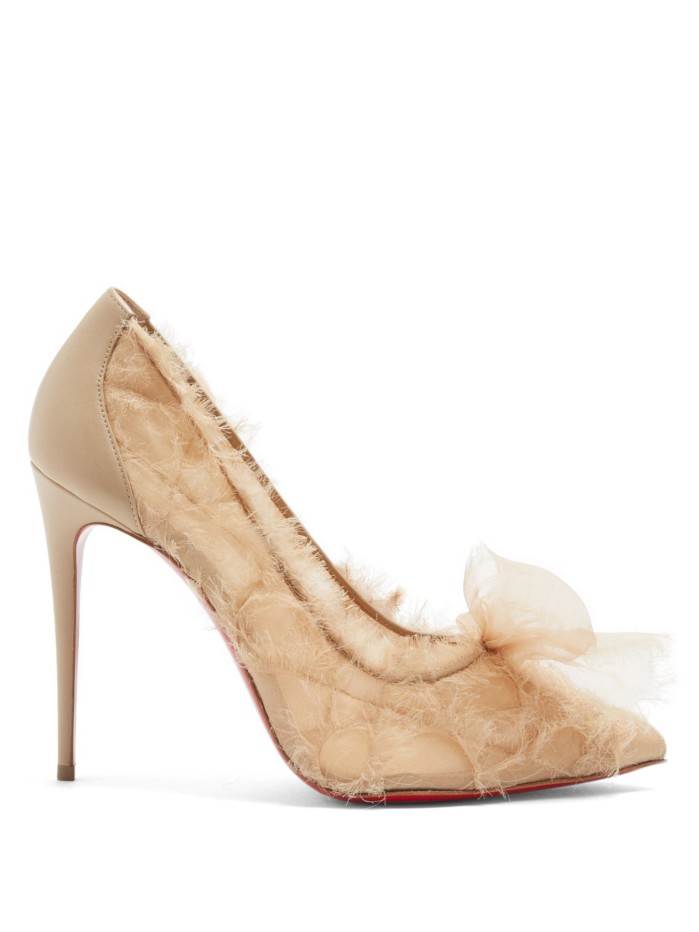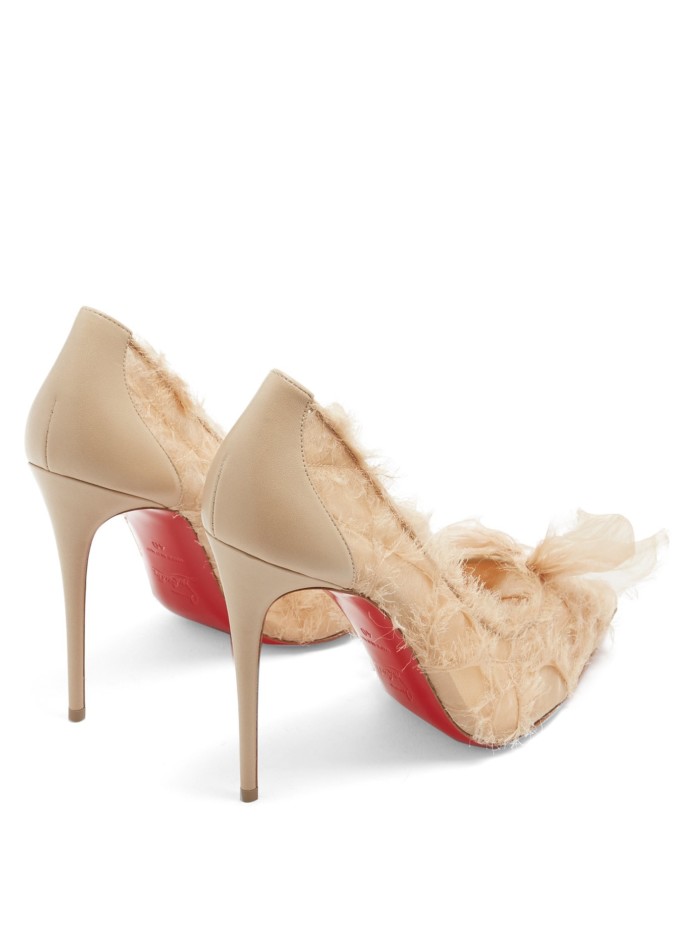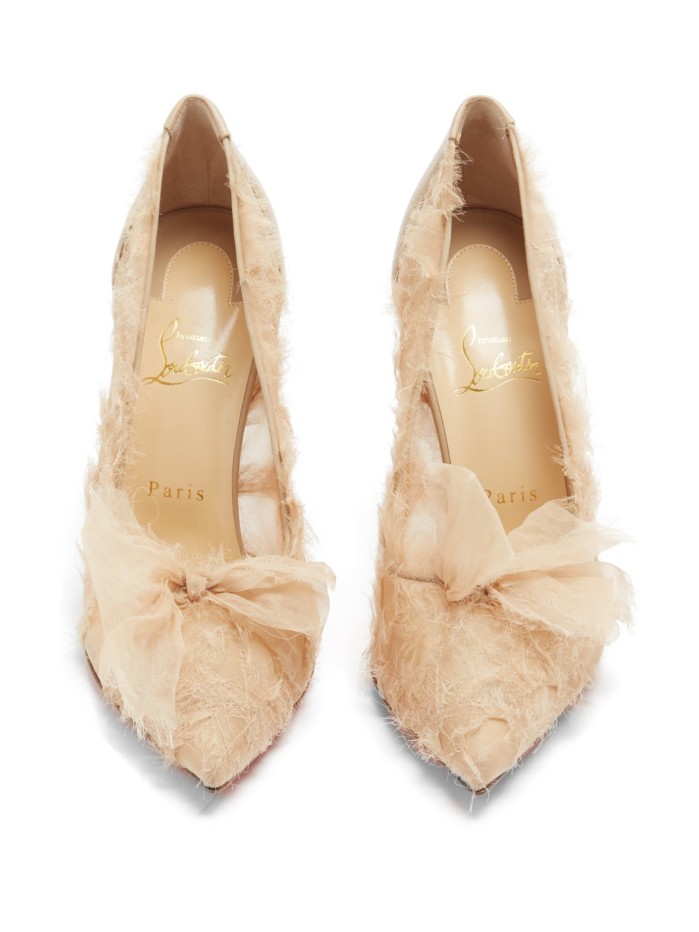 HERE IS A CHEAPER VERSION