She is 27 years old and she was spotted in West Hollywood at Craig's restaurant on Sunday and as always she showed off a particular look.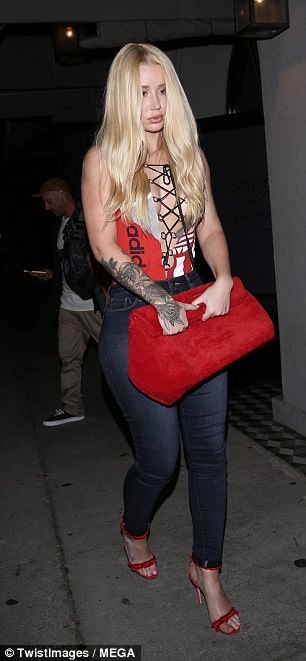 Of course she highlighted her curves. She decided to wear a a leotard with an interlaced middle that crisscrossed over her pert bust and emphasised her tiny waist and shapes. Than she matched it with a pair of very skinny jeans high on her waist. So, with this look she highlighted all her body curves. She also added particular details to her outfit like the large furry red clutch.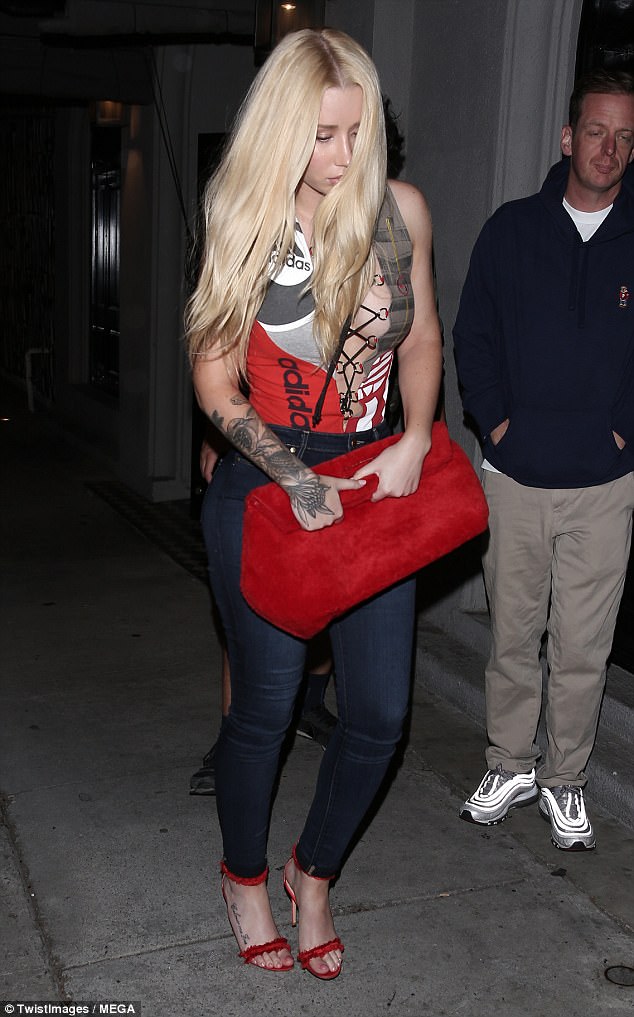 The handbag was so big that she was forced to use both hands. Everyone knows that she is famous for eccentric looks. Then at her feet she had a pair of red fringed sanldas by Gianvito Rossi. We really love this pair of shoes with the frayed effect on the straps.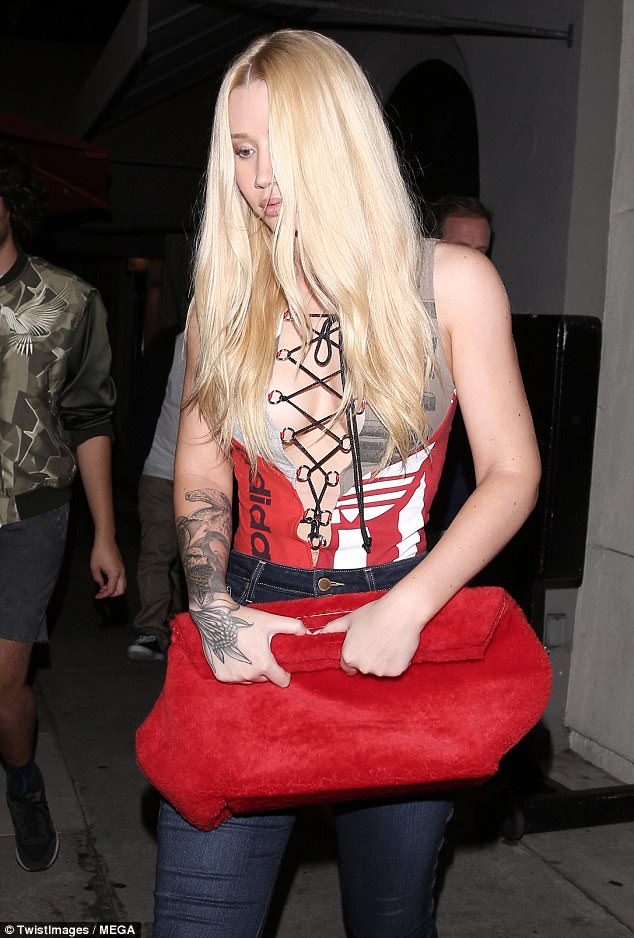 These sandals are perfect with dresses but also with skinny jeans as Iggy did in her outfit. A perfect match! They are sandals used also during winter and autumn season so you can buy them now and use all over the year.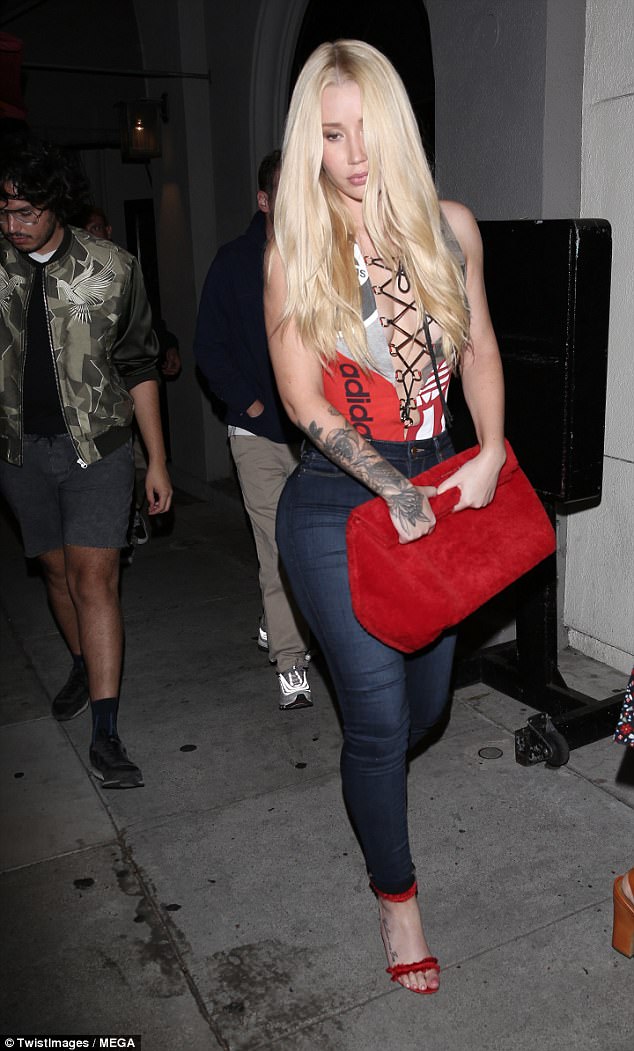 You can also find more affordable options. Then talking about her hair she had her blonde tresses into loose curls and had a simple eyeliner flick and light pink lipgloss to underline her preatty features. With this look she also showed her arm tatoo that finishes at her hand. Unlike other celebrities Iggy admitted to have a breast implants and that she have had a nose job.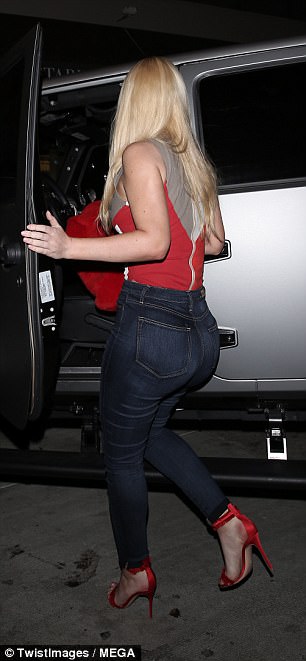 Let's copy Gianvito Rossi fringed sandals for less clicking below.