How do you do sporty chic in winter when the footwear of choice usually call for boots?
Well, to be honest, you really can't unless the weather will permit it. Extremely cold weather will require layers of clothing and boots to keep you warm and toasty. However, if it's not that cold, you can take a cue from Olivia and sport the attire she wore on Tuesday.
The stylish socialite decked herself in a long fur-trimmed cardigan over a black sweater and pair of black leather leggings for a day in New York with her man. The "sporty" element came in the form of colorful sneakers. And while the fur added a dose of glam, the sneakers kept things toned down and fun.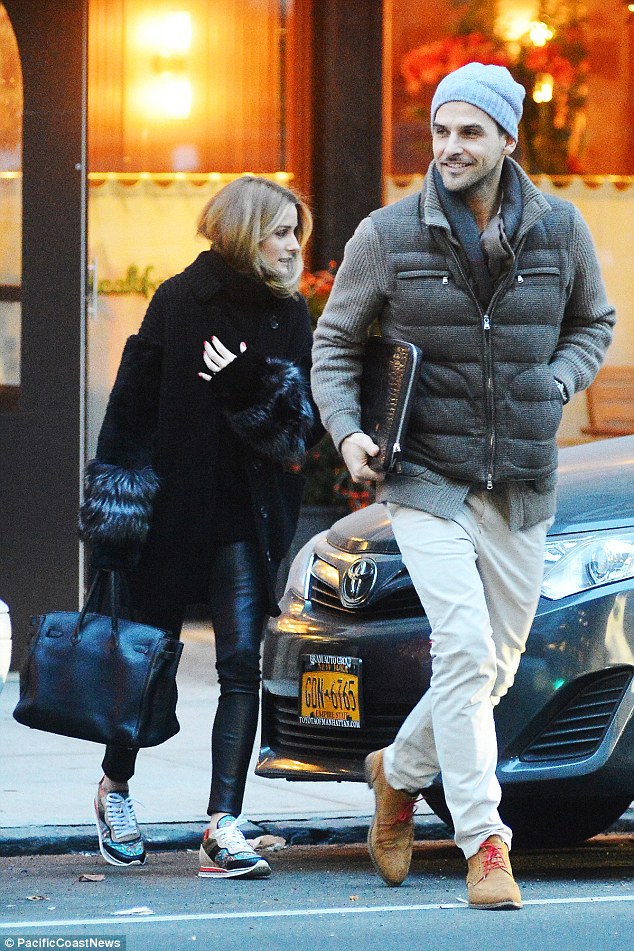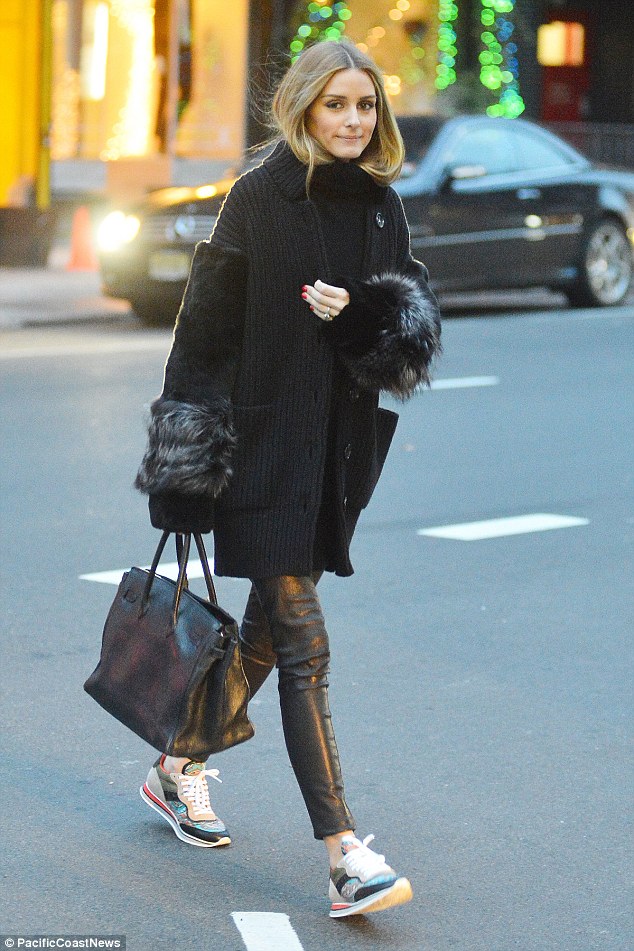 Olivia Palermo steps out with her husband, Johannes Huebl, in New York City on December 23, 2014
How do you like Olivia's outfit?
I'm a fan, obviously. I like how cozy, comfy, and fashionable she looks. Plus, of course, black is always an elegant color. If you fancy Olivia's sporty-chic winter style, why not take a cue?
I don't have the details on Olivia's fur-trimmed cardigan and leather pants, but you can easily score similar pieces at your favorite department store.
As for Olivia's statement sneakers, those are by Valentino. They're crafted from a mix of lace, mesh, rubber, suede, and smooth leather materials. I couldn't find the exact color online, but a similar style in black lace can be had if you're interested to grab a pair: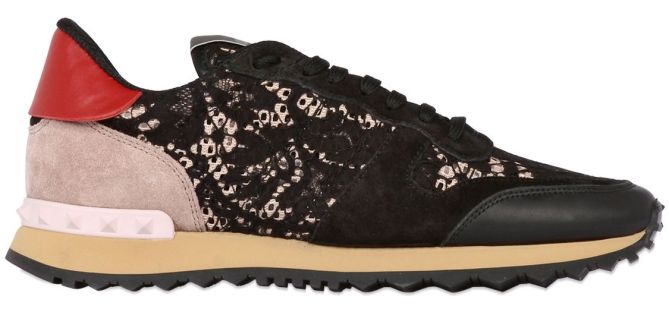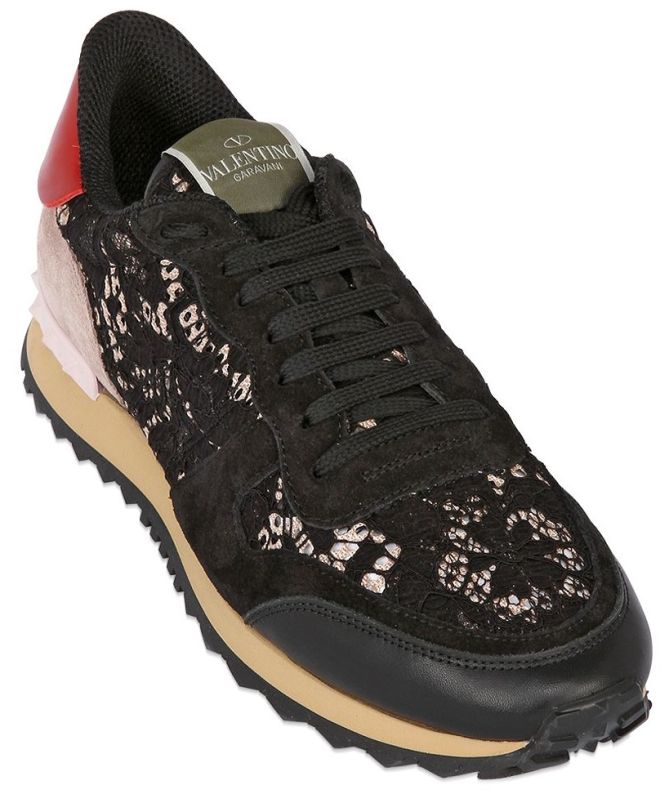 Valentino Lace and Mesh Sneakers, $745
Of course, you need not spend loads of money to look like Olivia here. The trick lies in making sure you wear the key items — a fur-trimmed cardigan or coat, leather skinnies, and colorful sneakers. Try the options below: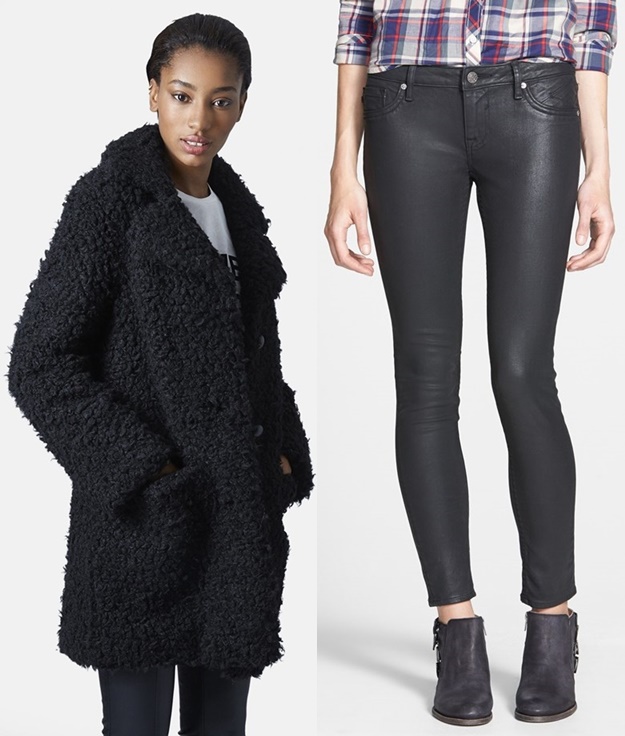 Topshop Faux Fur Coat, $100 (was $150) / Vigoss Coated Skinny Jeans, $78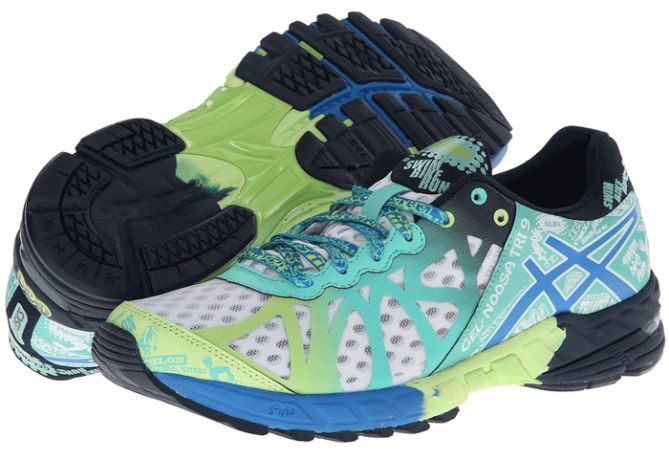 Asics Gel Noosa Tri-9 Sneakers, $100