Leave it to Olivia Palermo to make something ordinary look extraordinary. The stylish socialite was spotted out and about in West Village early this week, and what she wore for the activity totally took my breath away — well, besides her hunk-of-a-husband, Johannes Huebl, of course.
Olivia wore double denim for the day,  but the extras she used to go with made the whole getup super chic and fabulous. She topped off the mix with a long sleeveless coat, dramatic eyewear, and a gorgeous red designer purse  (complete with a Fendi bag charm). Capping off the attire were a pair of exotic-skin pointed pumps that made her slim legs look like they were a mile long. Altogether, Olivia looked perfect, polished, sophisticated, and effortlessly cool.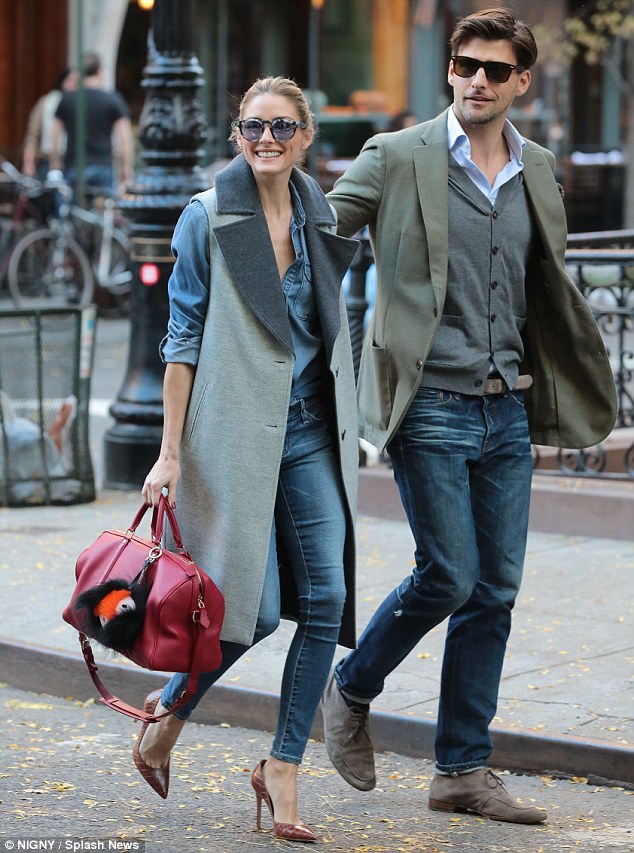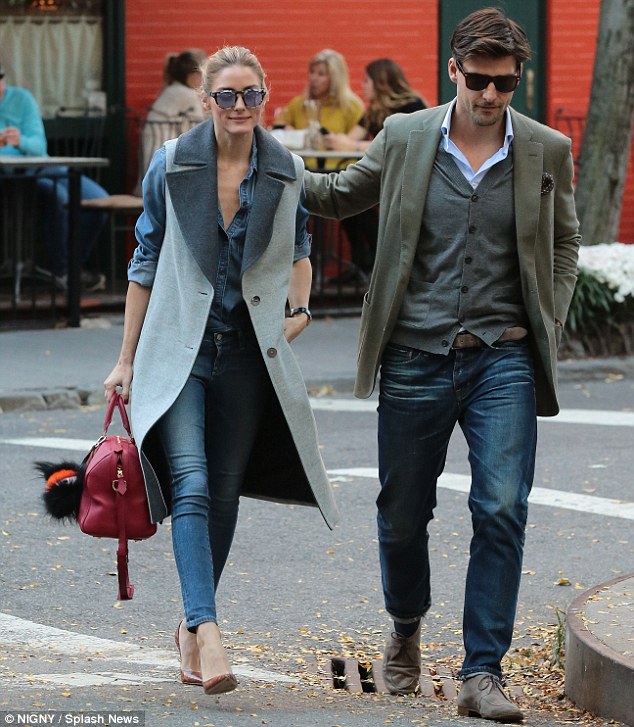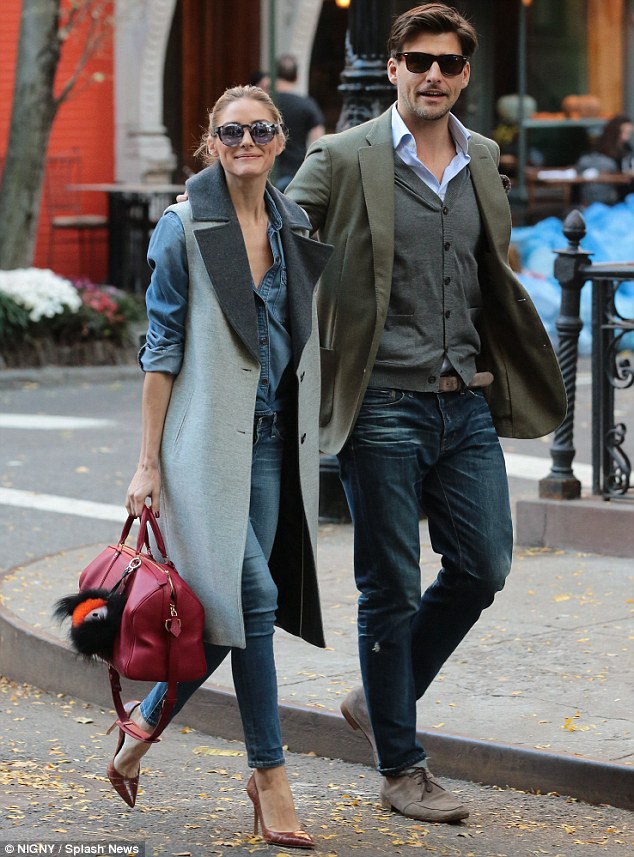 Olivia Palermo out and about in West Village in NYC with her husband, Johannes Huebl, on November 3, 2015
Sigh… Oh how I wish I can look that good for a single day. Don't you wonder how she does it? She literally looks chic 24/7!
That said, Olivia's outfit is something worth copying this season. If you want to fashion double denim this fall, give it an updated and sophisticated twist by topping the combo with a long vest and punctuating the mix with high heels and cool sunnies.
No details have been released on Olivia's jeans and shirt, but her knitted vest is from Gestuz, her sunglasses from Westward Leaning, and her purse from Louis Vuitton.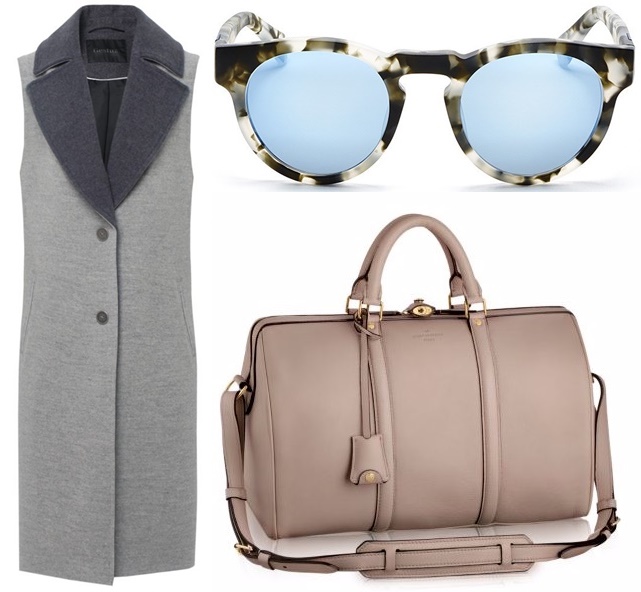 Gestuz Marlowe Wool Waistcoat, $372 / Westward Leaning Voyager 9 Sunglasses, $185 / Louis Vuitton SC Bag PM, $4550
And since we're all about footwear here, let's talk about her pointed stilettos. Any idea who made the pair?
They appear to be crafted from croc-stamped leather, and the silhouette follows a half d'Orsay design. My hunch is they're either from Manolo Blahnik or Jimmy Choo. If you don't mind grabbing another style to complete the getup, you can try these pumps from Manolo instead: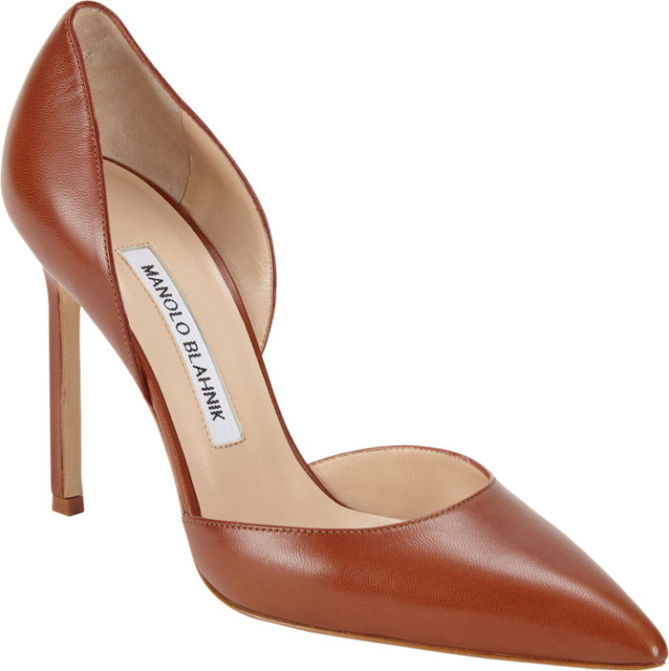 Manolo Blahnik Tayler D'Orsay Pumps, $735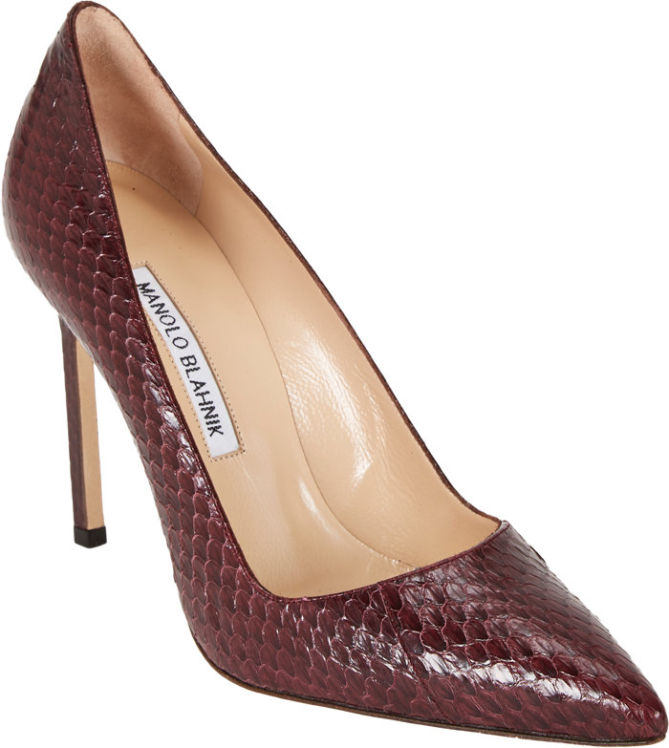 Manolo Blahnik BB Pumps in Snakeskin, $935
I agree. All these extras are so pricey. But, of course, you need not spend so much money to steal Olivia's style. Simply substitute with items you can afford, and you're all set!