In New York the cast of Ocean's Eigh is shooting in these days. The cast is fantastic there are Helena Bonham Carter, Anne Hathaway and also Cate Blanchett.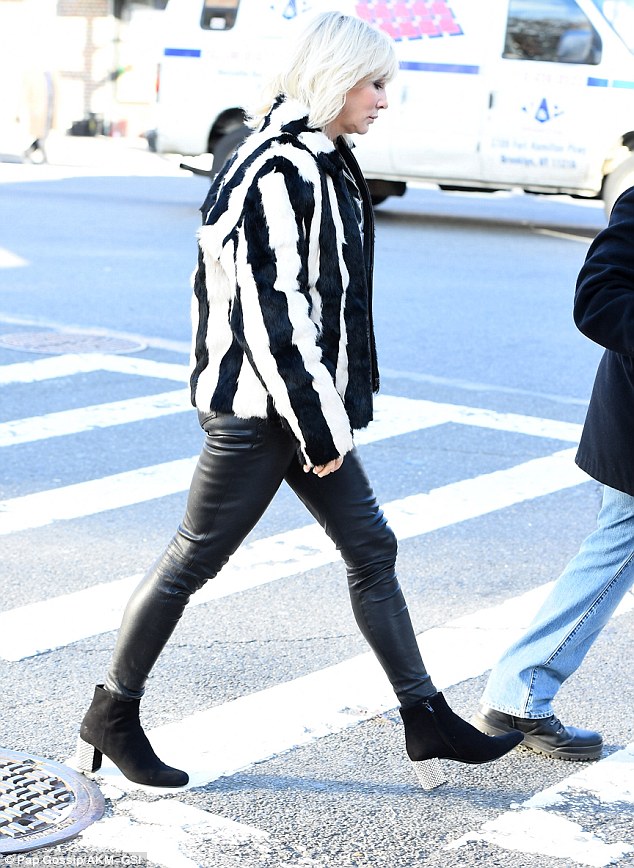 They are all beautiful and talented actresses with a glamorous style. Now we are going to talk about Cate Blanchett's look. Her look is rock-chick so we can understand that her character is very strong in the film she is filming. She has 47 years old but her figure is perfect in skin-tight leather trousers.

Then the leather pants are paired with a monochrome fur jacket. Then at her feet there is a beautiful pair of ankle boots by Saint Laurent and the embellished block heel is fantastic. The actress rocked them really well. Furthermore, this kind of boots is perfect for a rock look. The ankle boots are a must-have of this season, don't forget to grap yours!

You can buy this really festive and sparkling ankle boots clicking below.