The Coronation Street actress first confirmed she was dating footballer Kean Bryan last summer. But Brooke Vincent looked as smitten as ever as she gazed adoringly at her beau – who is currently on loan at Bury Football Club – when the couple left a restaurant in Manchester on Thursday.  The 24-year-old actress donned a fashion-forward outfit for the romantic lunch, while her other half was typically cool in all black.
She rocked a casual ensemble for the lunch date, pairing her shirt with distressed jeans, which featured rips at the knees, and white sneakers with kooky bunny ears.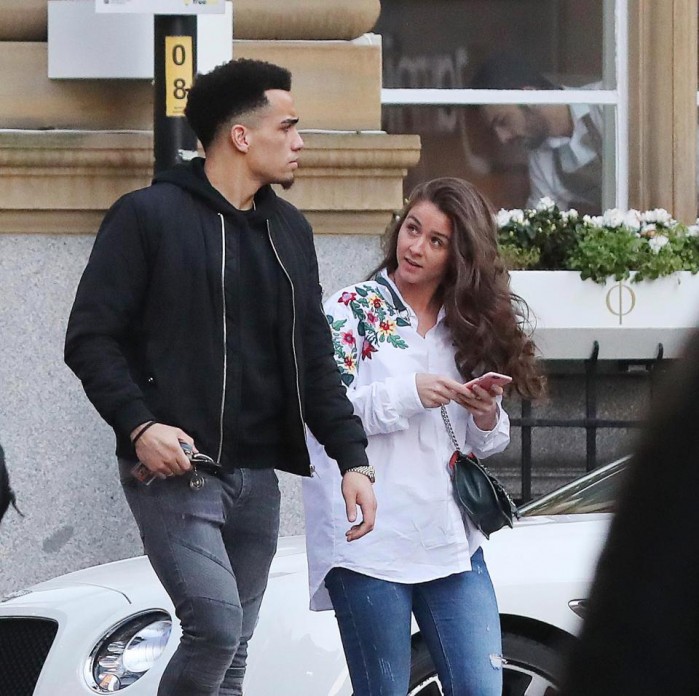 The actress slung a black leather studded handbag across her shoulder and wore minimal make up. Her brunette tresses were teased into voluminous cascading curls that flowed down her back.
Kean, 20, rocked a similarly casual look sporting a black bomber jacket, a hoodie and grey skinny jeans with studded plimsolls. Brooke recently spoke out about her role as lesbian Sophie Webster on the popular soap. She told Metro that she didn't believe Sophie's sexuality should be the focus of every storyline.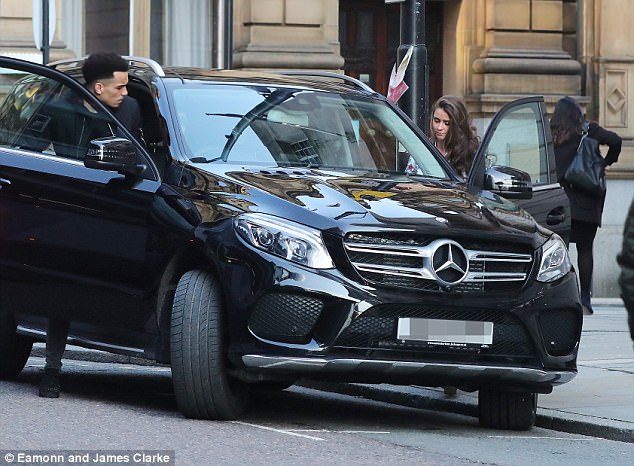 'I get a bit a***y with this,' she said. 'I think because I'm a lesbian in the show, not everything I do should be about me being a lesbian. 'And I think it doesn't need to be brought up or written about every time we do a scene.'  Her character Sophie recently fell head over heels for her neighbour Kate Connor (played by Faye Brookes) after her relationship with fiancee Caz Hammond fell apart. Speaking further about the storyline, Brooke said: 'It's not as if every lesbian you see, you fancy. Just like, I'm straight and not every boy I fancy. And I think there's more to people than their sexuality.' Brooke added that she was eager to see scenes that were not related to her character's sexuality.  'For me, I'd much prefer to do a storyline to do with my job, or family that's not necessarily straight down, "Oh, you're a lesbian and this is what lesbians do."'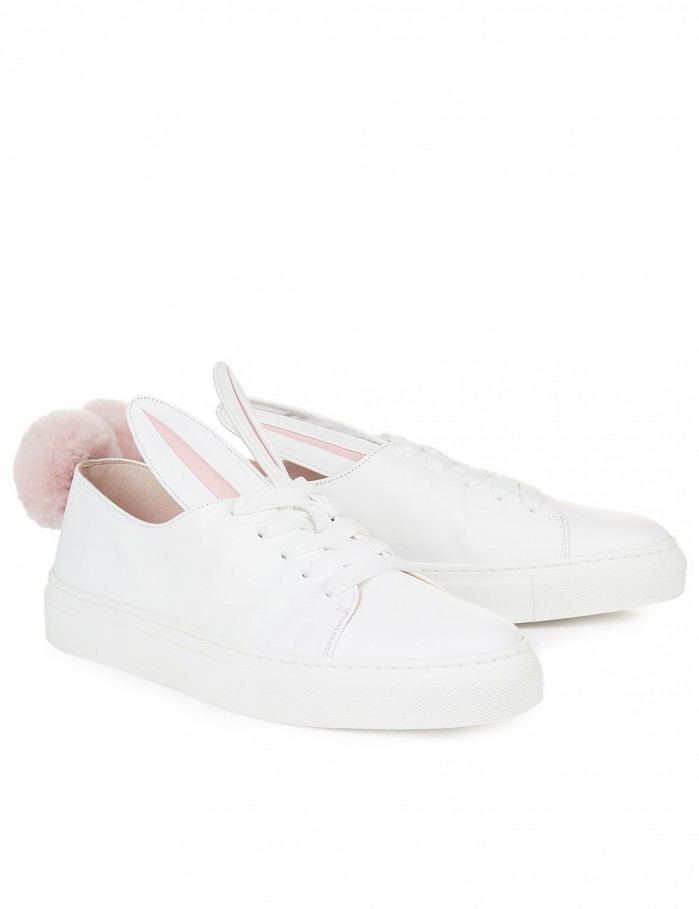 Helsinki-based footwear designer Minna Parikka creates playful footwear that doesn't take itself too seriously.
Stand out from the crowd with these white low-top sneakers, detailed with an ear-shaped tongue and a fur pom pom 'tail'. Wear with a sleeveless blouse and a midi skirt for a wearable weekend look.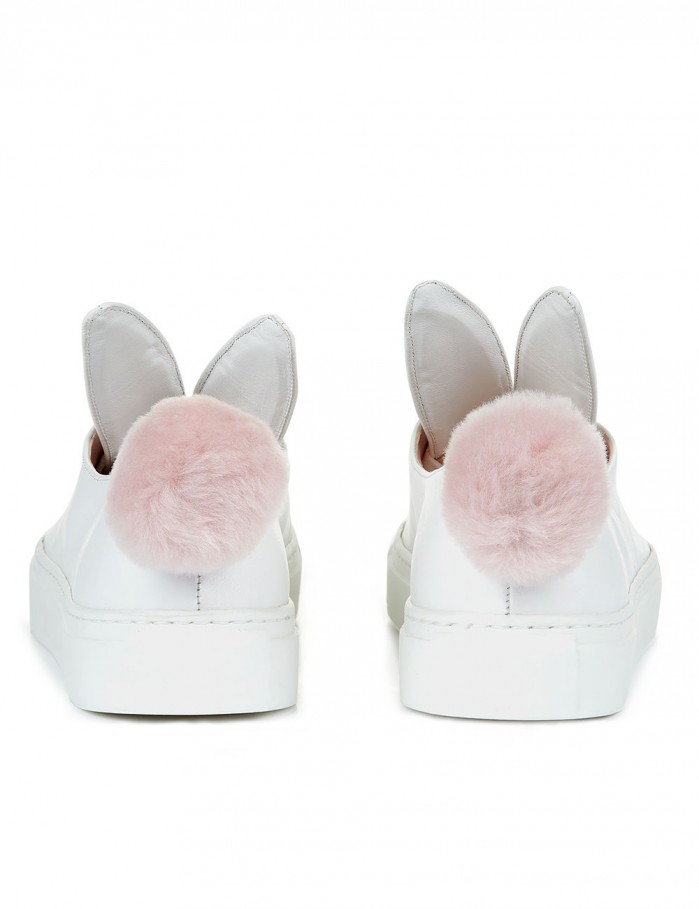 The great news is they're still available to buy, so click right now to get them at Avenue32. They're perfect for jazzing up a casual ensemble, just like Brooke has done here.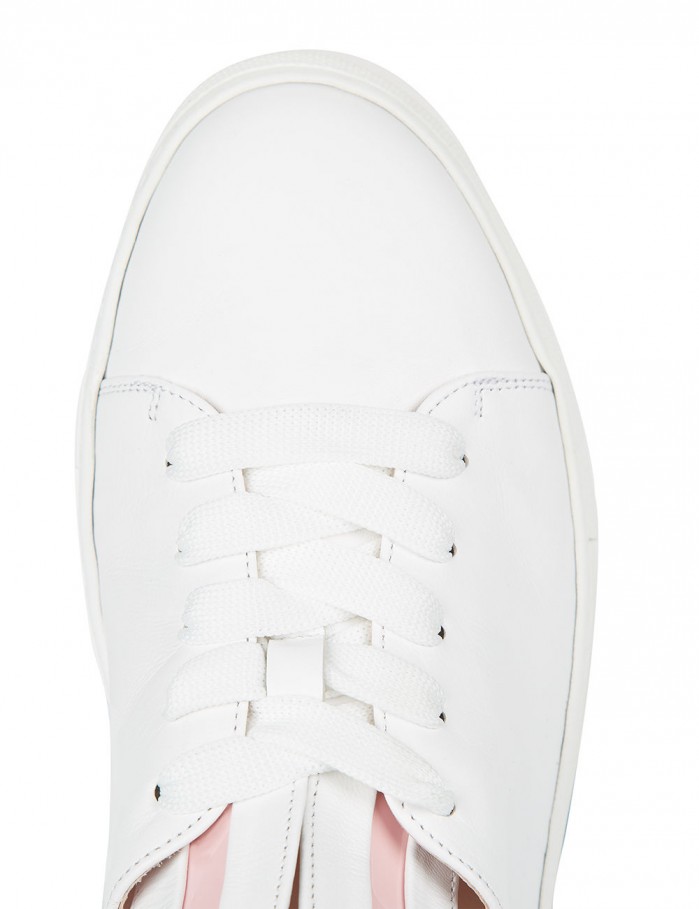 Obviously these bunny sneakers are a unique design so you won't find anything else like them on the high-street, but that's not the case when it comes to the pom pom embellishment! It's taken over the sneaker scene of late, so head to our edit below to shop the best picks.