She transformed into Wonder Woman for the Celebrity Juice Halloween special.  But Holly Willoughby didn't retain the same superhero poise as she had a go on the Wibbly Wobbly Word Game. Coming dangerously close to a wardrobe malfunction, the 36-year-old presenter nearly flashed the audience as she struggled to contain her ample chest during the energetic game.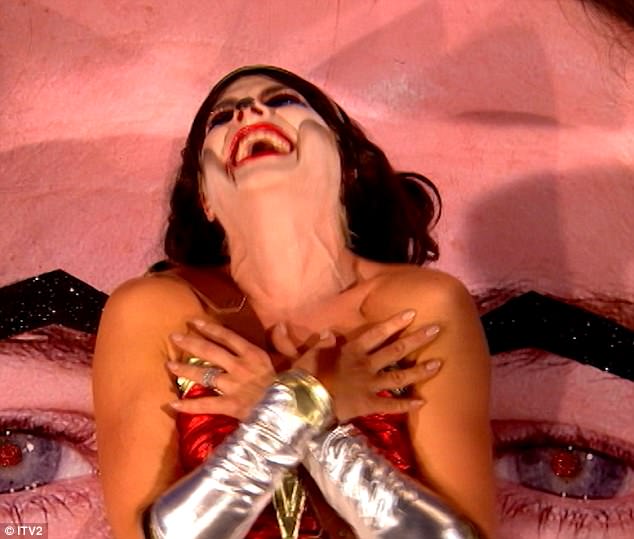 Lying on her back on a vibrating plate, the blonde bombshell – who donned a black wig for the show – was tasked with describing spooky objects for her teammates. As the star struggled to speak on the board, Holly squealed with laughter whilst attempting to hold in her chest in.  Spotting her friend's dilemma, Fearne Cotton yelled: 'The girls are coming out!' as Holly clutched on tightly to her costume. Show host Keith Lemon did not help matters as he held onto Holly's back whilst she squealed: 'If you undo my bra I will kill you!' Celebrity Juice airs on Thursday at 10pm on ITV2.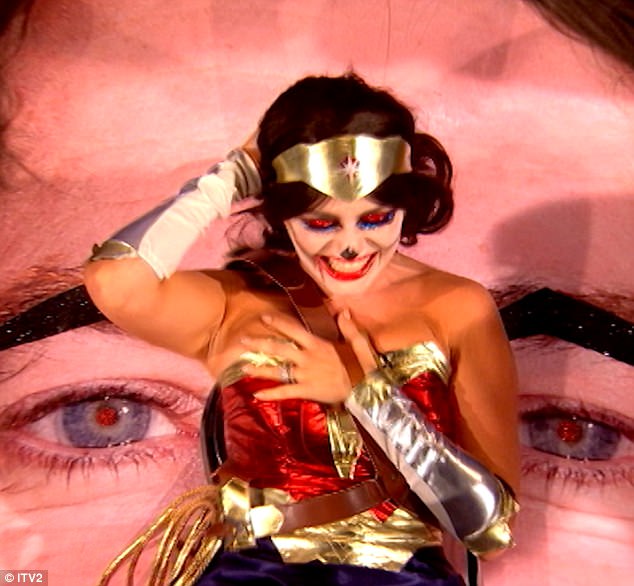 It was no wonder that Holly nearly came out of her costume, as the skimpy garment was a far cry from the more demure ensembles she tends to wear on This Morning.  Holly had sent fans wild earlier in the month as she took to Instagram to show off the zombie spin she'd put on her superhero costume.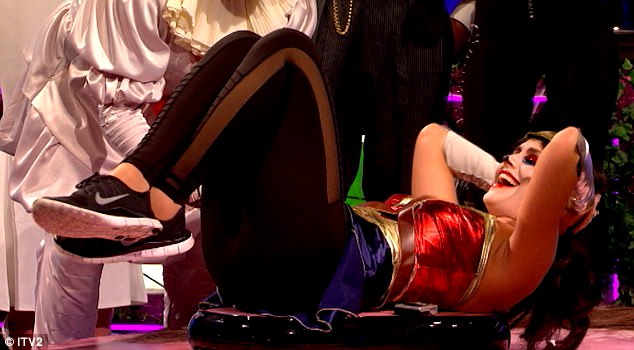 Highlighting her tiny waist and ample cleavage, the blonde bombshell sizzled in the scanty costume which consisted of a sexy bodice and mini skirt. She teamed the garment with knee high scarlet boots that offered a look at her tanned and toned pins and added an extra touch of glamour to the ensemble. She finished off the look with expertly applied face paint to transform her into 'zombie Wonder Woman'.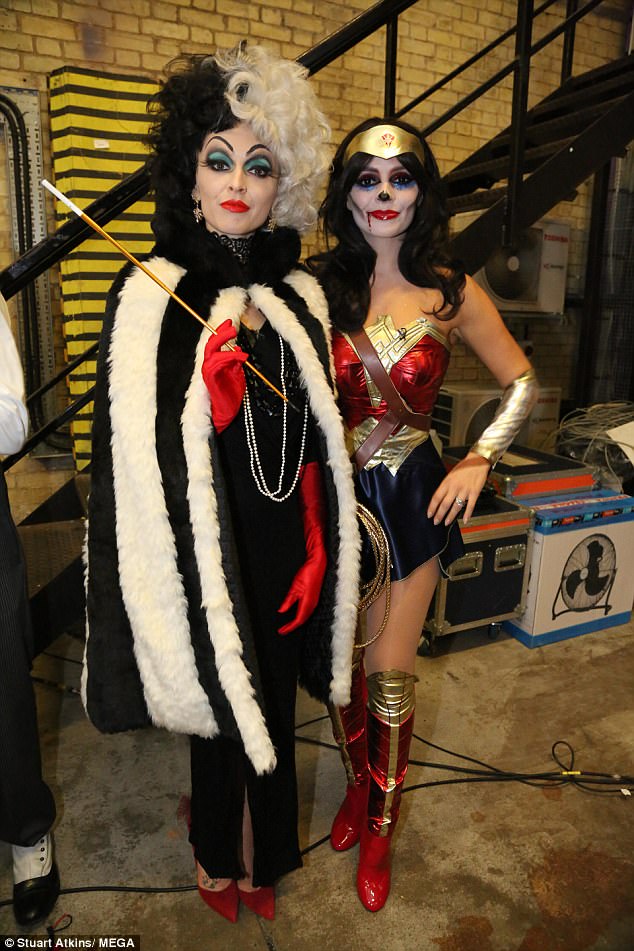 Fearne Cotton also dazzled for the show as she transformed into Cruella De Vil donning a striped fur jacket and curly wig. Meanwhile, Frankie Bridge dazzled in a sexy catwoman costume as husband Wayne took on the role of a villainous Victorian gentleman.  Rylan Clarke-Neal appeared to be chanelling Eurovison's Conchita Wurst, whilst Gina D'Acampo dressed as dead Willy Wonka, Joey Essex as Chucky the Doll and Keith Lemon as Pennywise The Clown.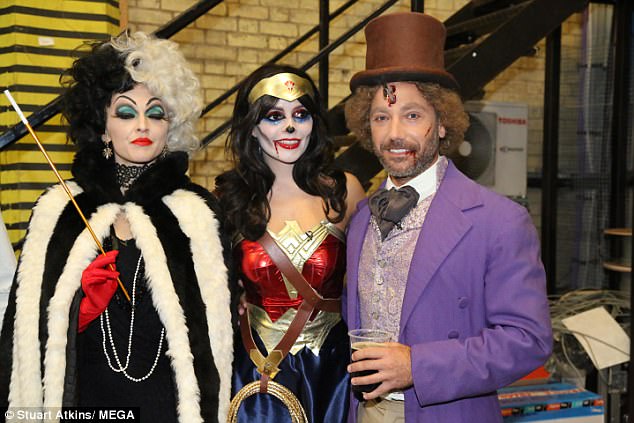 Meanwhile, Holly recently revealed the secret to her youthful and flawless complexion is bathing in milk, following the lead of Cleopatra. However, while according to legend the Egyptian queen bathed in asses milk, Holly uses the rather more humdrum – but budget-friendly – milk powder.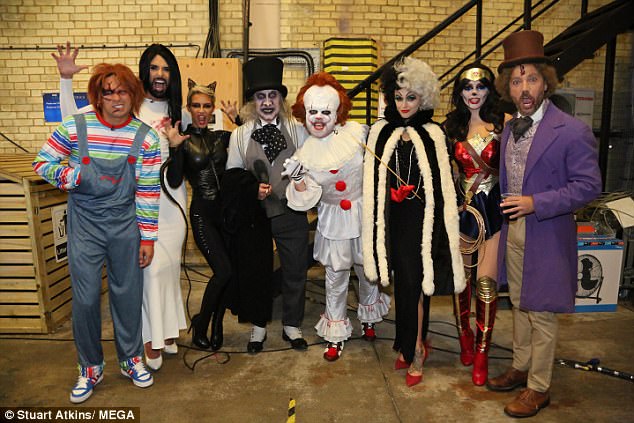 The fresh-faced TV star said she was recommended the treatment by beauty entrepreneur Liz Earle. Bathing in dried milk powder – which is often found in the back of kitchen cupboards – is said to boost collagen and hydrate skin. It also contains lactic acid, which works as a natural exfoliator.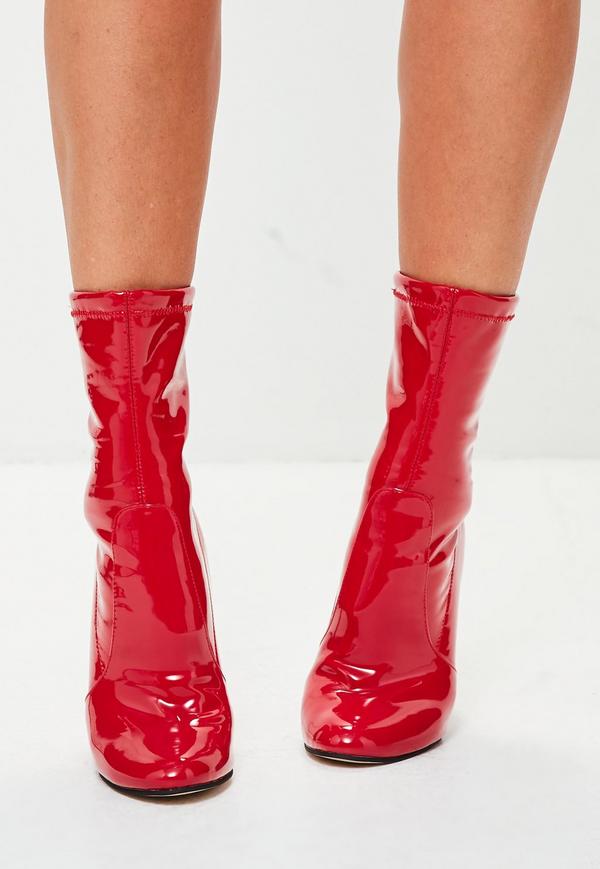 Holly Willoughby teamed her look with a pair of vinyl booties from Missguided that were in a vibrant red hue – it's the colour of the season don't you know?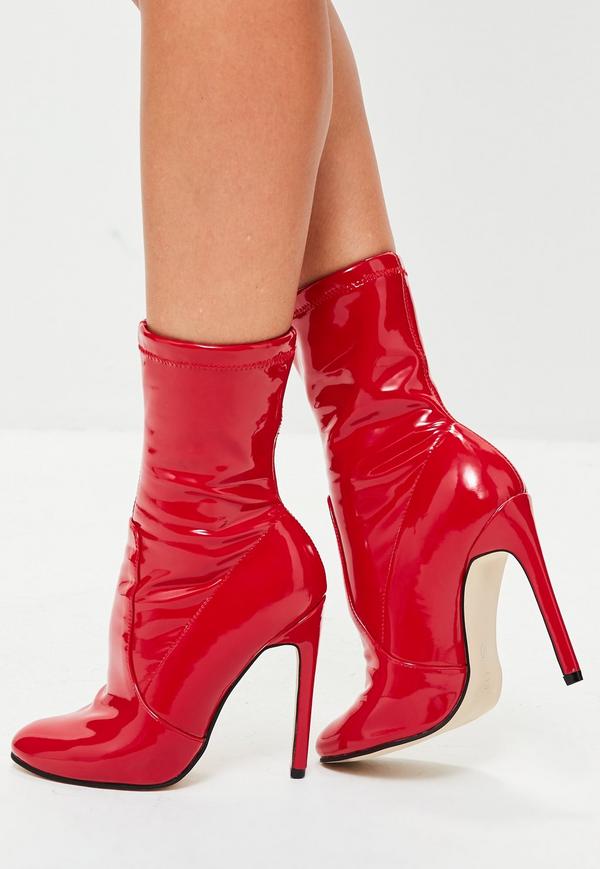 The patent finish gives the boots a racy feel and we're digging it. Click right to snap a pair up now for $71.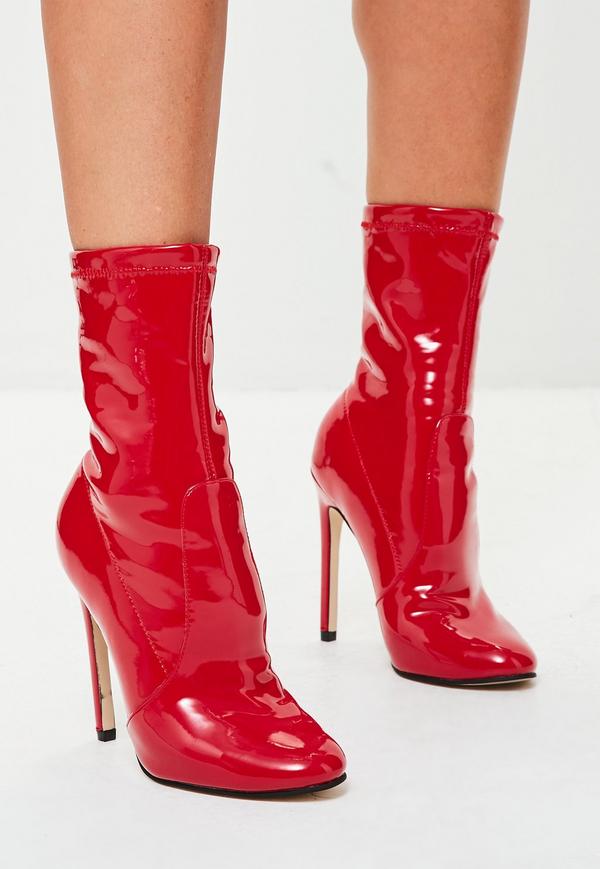 Want to check out other red hot options before purchasing? Head below for alternatives below: