Hilary Duff is busy filming scenes for her new TV show, Younger, this season.  Thanks to this new project, we're seeing a lot of the former Disney darling as she plays the role of a young, sophisticated, and go-getting editor living in New York — pretty much the kind of life most young women would love to have.
On Thursday, Hil was spotted looking impeccably stylish in leather pants and a sequined blouse while on the set. Her look was glamorous and very fashionable. What I couldn't help but notice, however, were the dark red lace-up sandals she used to go with the attire. With her monochromatic getup, the shoes really popped. They were also untied. It was a good thing she didn't trip over the shoe laces as she walked.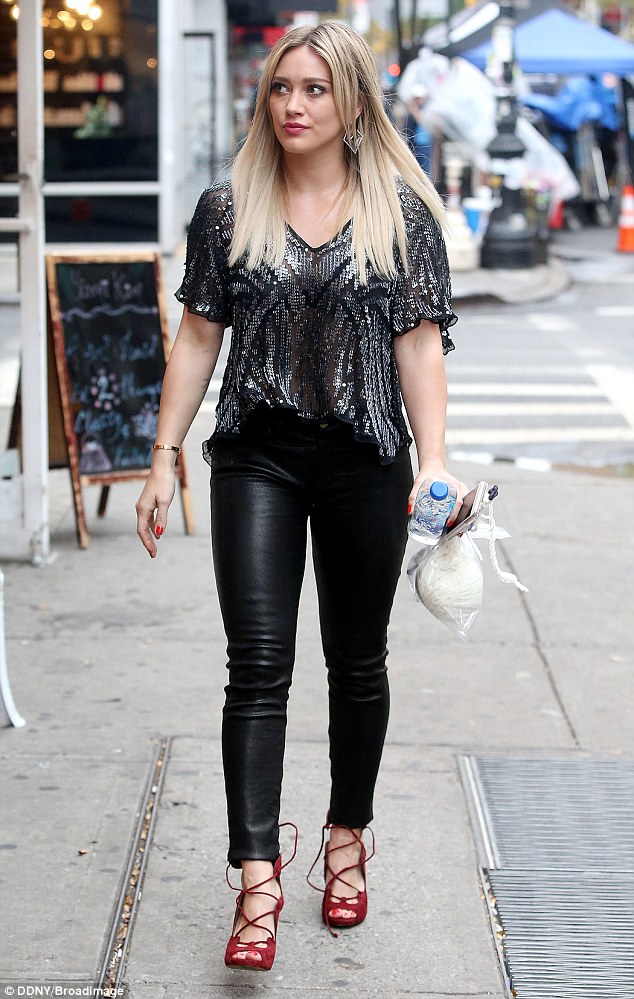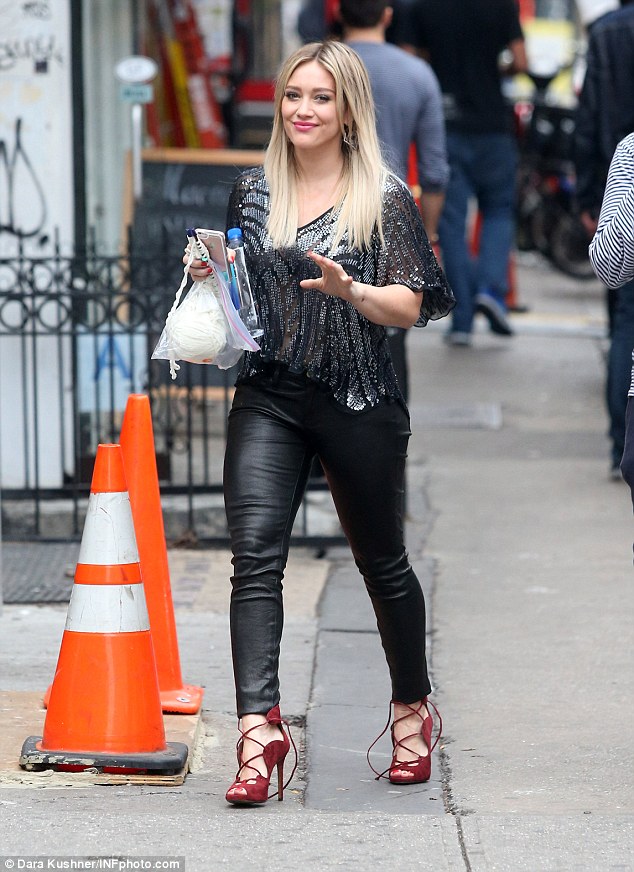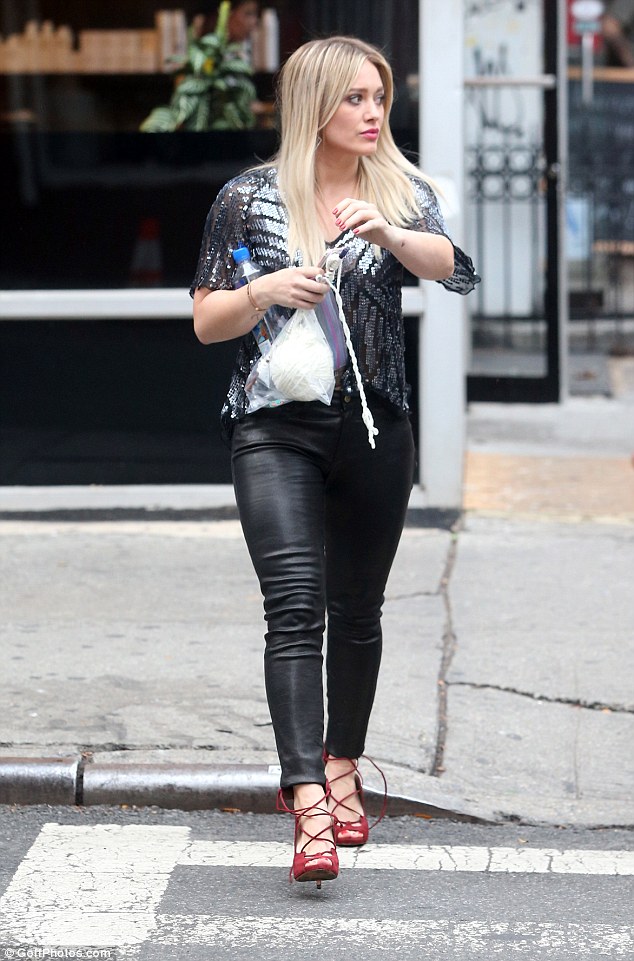 Hilary Duff films scenes for Younger in New York City on November 5, 2015
The next day, Hilary wore the same pair of shoes for another round of filming.  This time, she looked even more stylish in a short dress and a cape.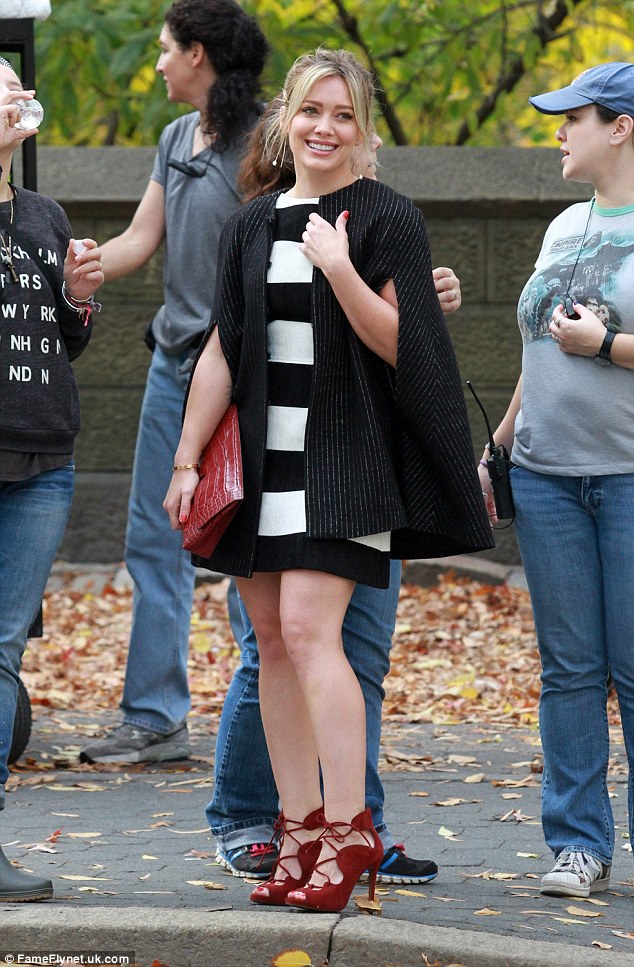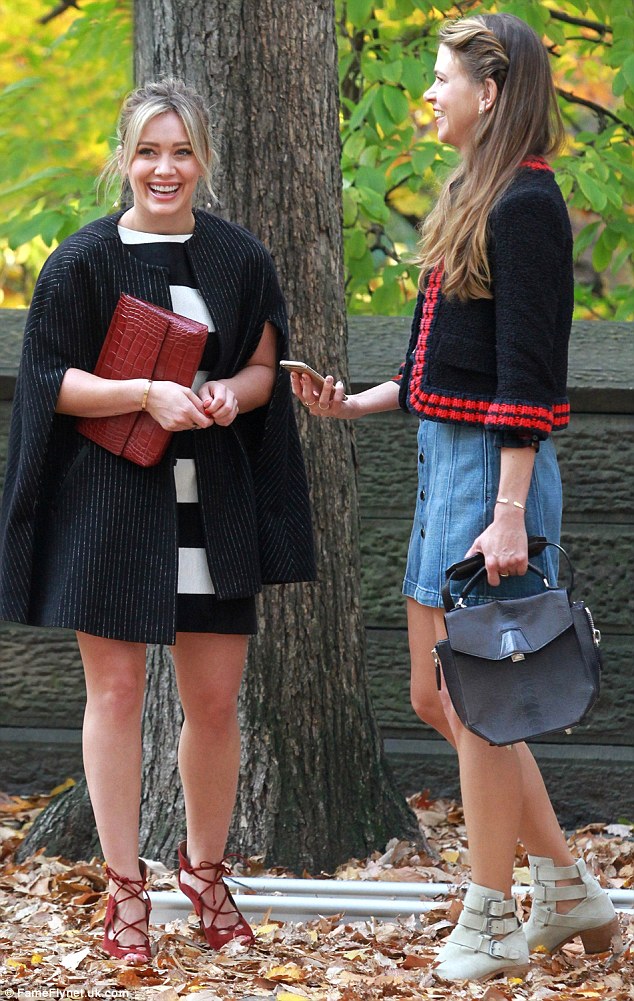 Hilary Duff wears the same pair of shoes for another round of filming in New York City on November 6, 2015
I'm not going to deny it, Hilary's lace-up sandals are sexy and striking. They're from Tabitha Simmons in case you're interested to know. Here's a closer look at the pair: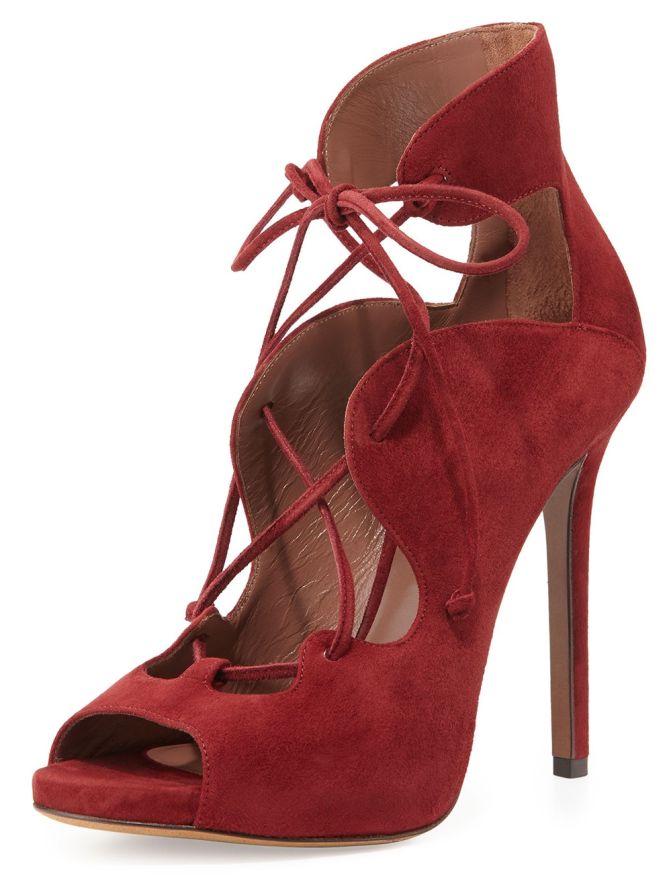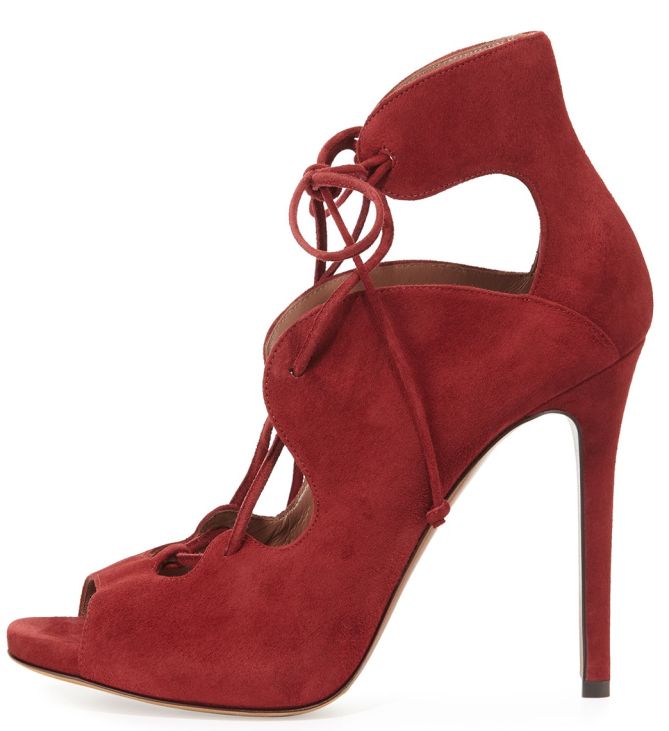 Tabitha Simmons Reed Lace Up Sandals, $895
Dubbed as "Reed", they're crafted from suede leather and feature cuffed ankles, a wavy silhouette, as well as 5-inch-tall heels.
It's no secret that designers and fashion labels use celebrities and TV shows to market their products. By wearing the shoes on set, Hilary just made the "Reed" sandals very famous. While they're available, I suggest you go grab a pair. They retail at almost $900.