Hilary Duff was spotted looking very summery early this week. The former Disney cutie stepped out in a sunny-yellow frock for a dinner date with friends in Beverly Hills. She complemented the short number with beachy tresses and a pair of can't-ignore bright red pointed lace-up flats from Aquazzura.
I'm a big fan of lace-up shoes because they add a certain oomph to any attire. But truthfully, I didn't like how the flats made Hilary's legs look short.
Don't get me wrong, I love Hilary. I practically watched every single episode of Lizzie McGuire (plus all her movies!), but a pair of nude or taupe colored lace-ups would have been the better choice since they're more flattering to the legs (ergo, leg-lengthening). Check out Hilary below, then tell me if you agree: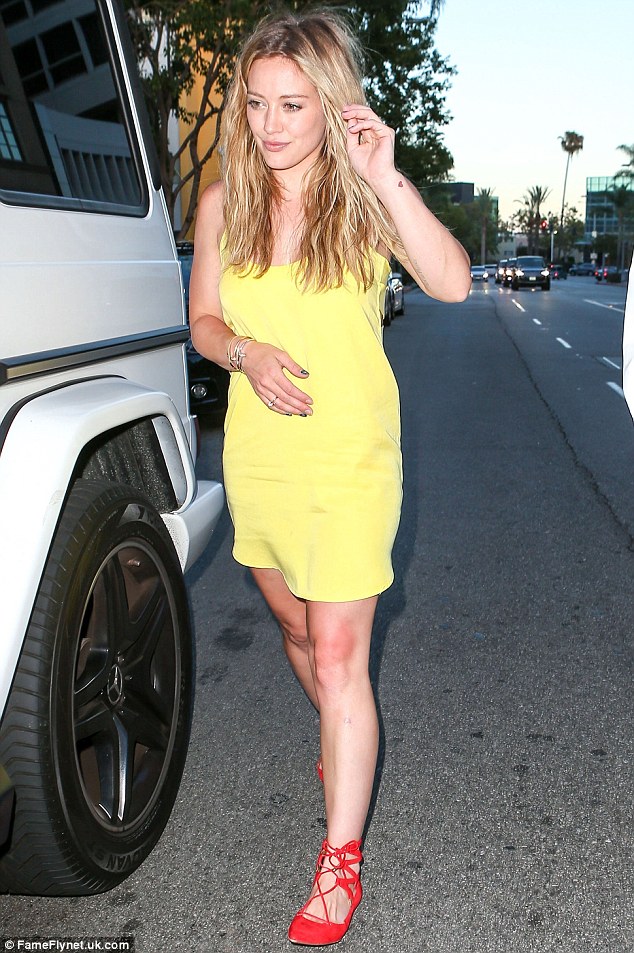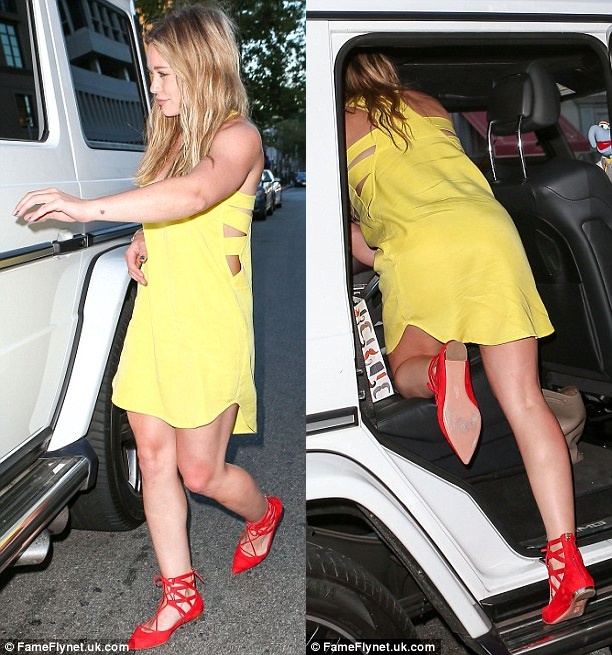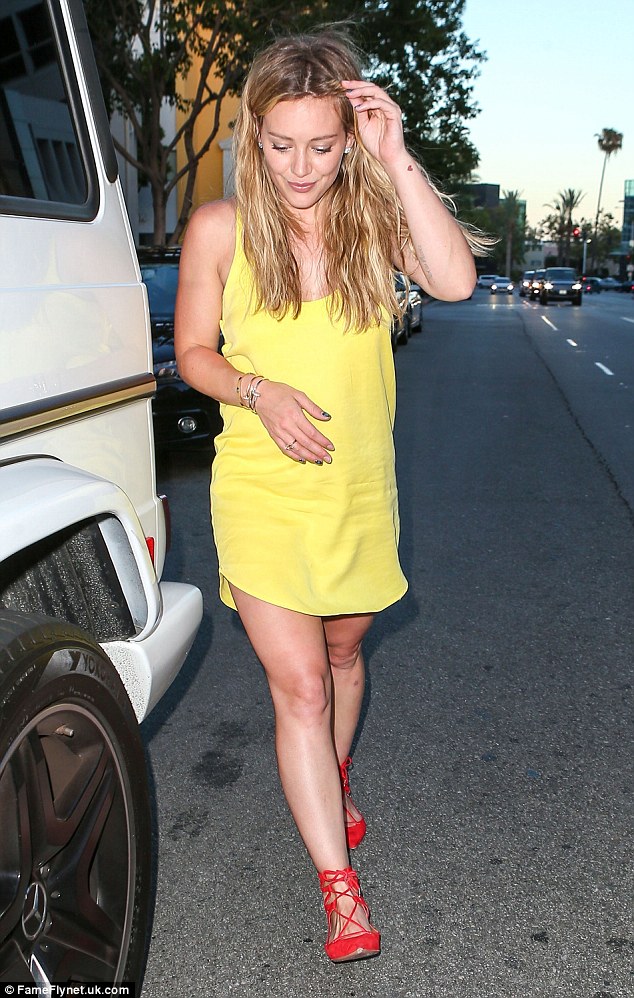 Hilary Duff steps out in a sunny yellow dress to join friends for dinner at a restaurant in Beverly Hills, July 13, 2015
Well, what say you? Did Hilary nail it or fail it? Does she look hot in the mix or not? Should she have worn nude lace-up flats instead?
Hilary's dress is really cute, but I sadly could not find any details on the number. The shoes, however, are readily available online if interested. They're the "Belgravia" from Aquazzura, and you can grab 'em in red, black, or gray suede: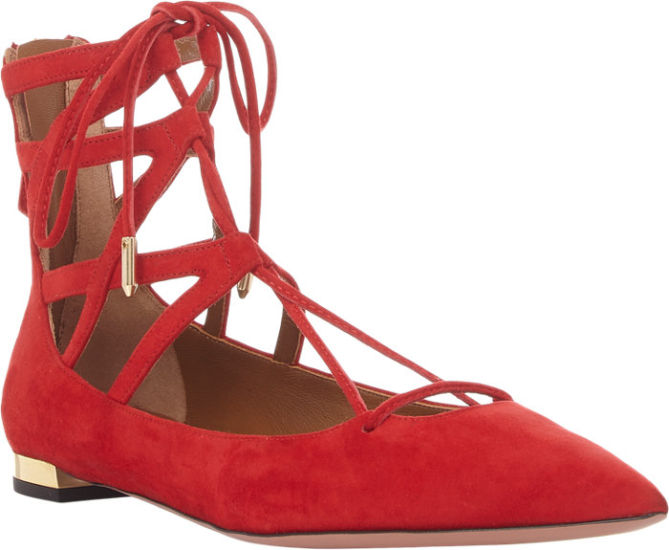 Aquazzura Belgravia Flats in Red, $695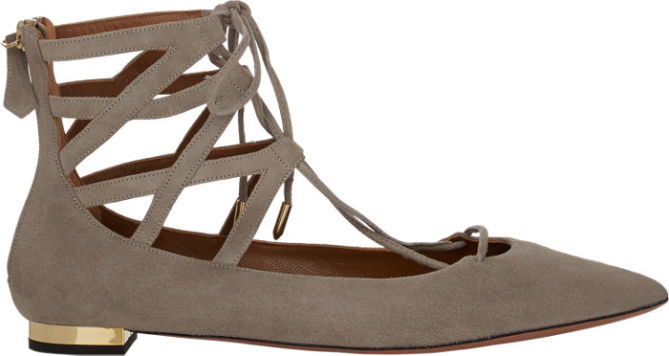 Aquazzura Belgravia Flats in Gray, $695
If I were Hilary, I'd wear the red flats with skinny jeans or trousers. For short outfits like dresses, rompers, or daisy dukes, nude or taupe lace-ups would be more flattering to her legs.
For gals loving Hilary's red Belgravia flats but cannot afford the $695 price tag, you can grab the Topshop "Leather Kingdom" instead. These shoes also come in black, and they'll only cost you $95: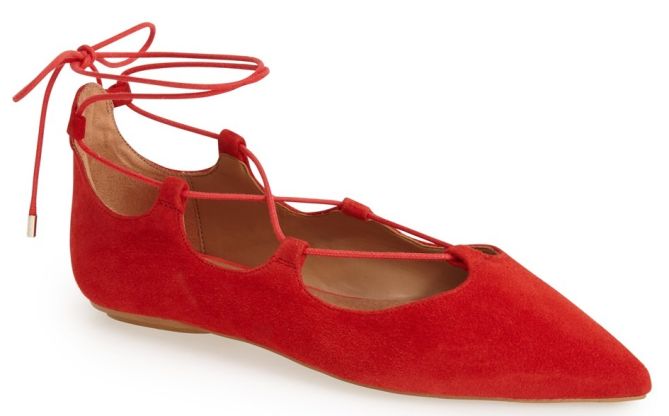 Topshop Leather Kingdom Lace Up Flats, $95