Every once in a while, a stylish celebrity falls from her stylish grace. It happens. After all, we are all just human. The problem is, because celebrities are rich and famous, people like to talk when they slip.
Hilary Duff, for example, was spotted committing a fashion "crime" when she hosted the T.J. Martell Foundation 15th Annual Family Day at the Hammerstein Ballroom in New York over the weekend. For the gig, the blond cutie decked herself in a brown tie-dye blouse and some dark skinny jeans. She then unexpectedly teamed the combination with stark white ankle boots — the same pair she wore to the Elvis Duran Show last Wednesday (September 24).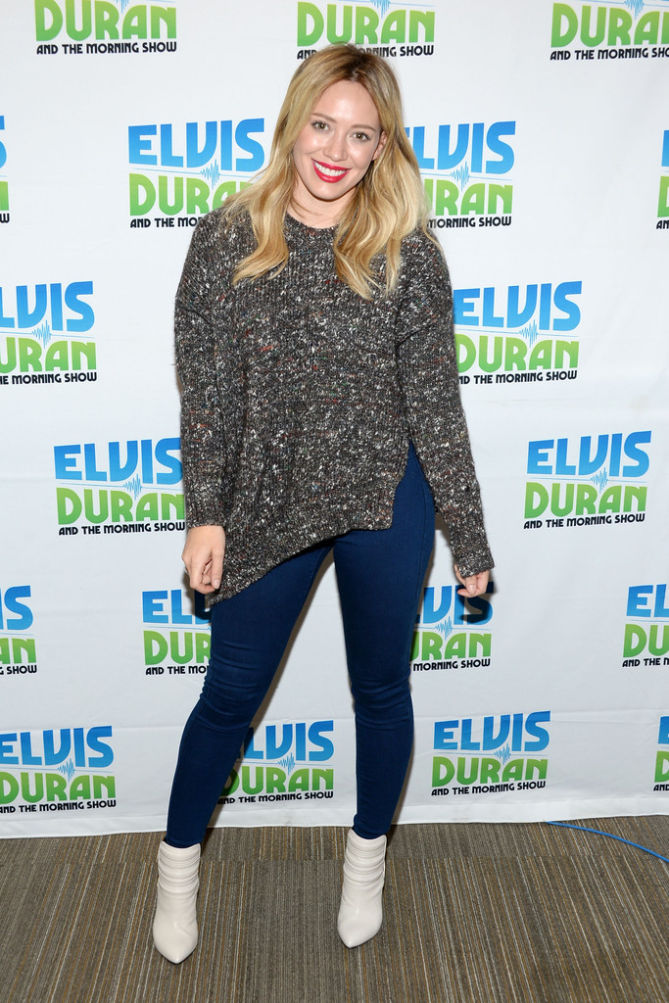 Hilary Duff attends the Elvis Duran Show in New York while decked in white boots, September 24, 2014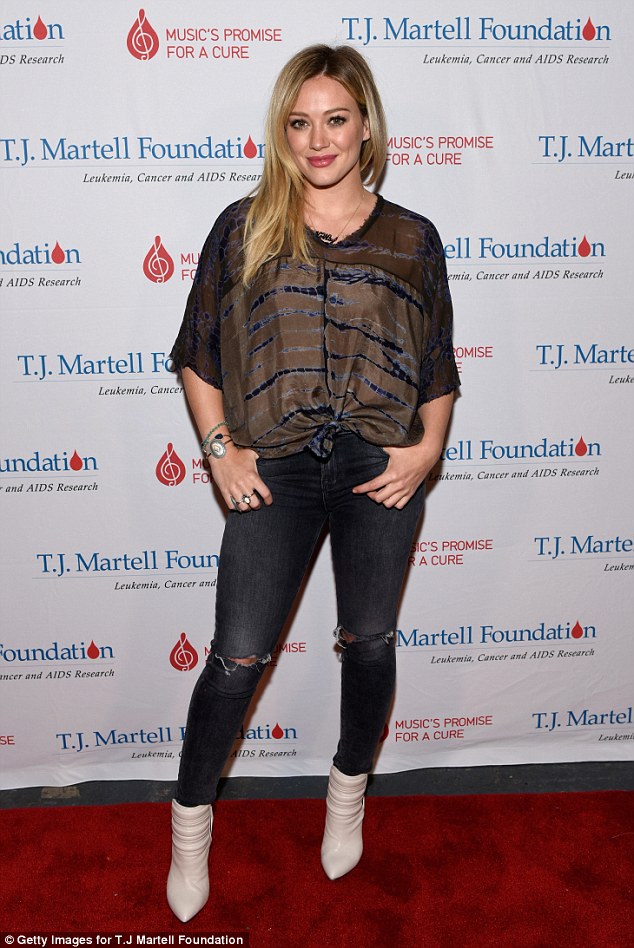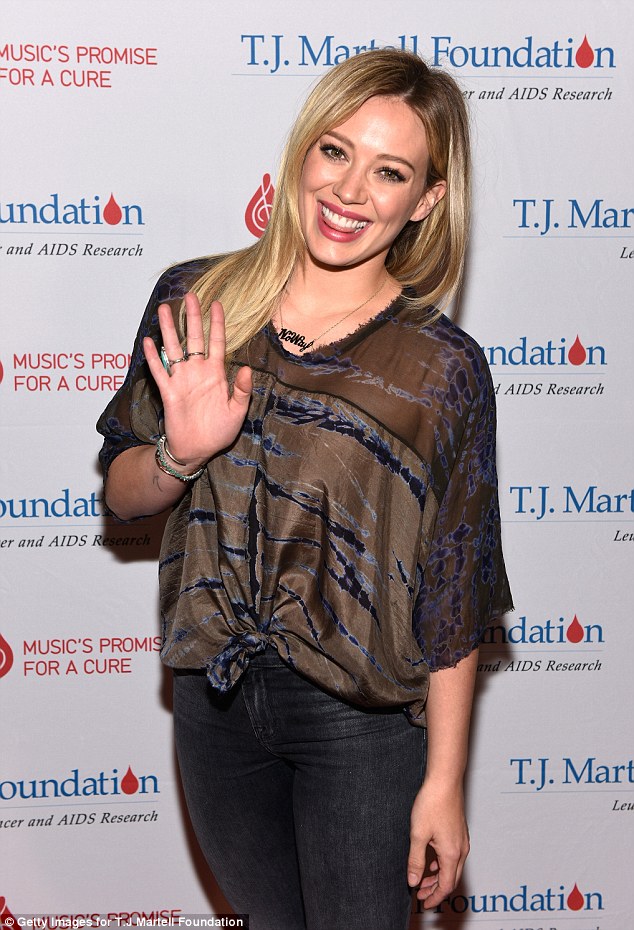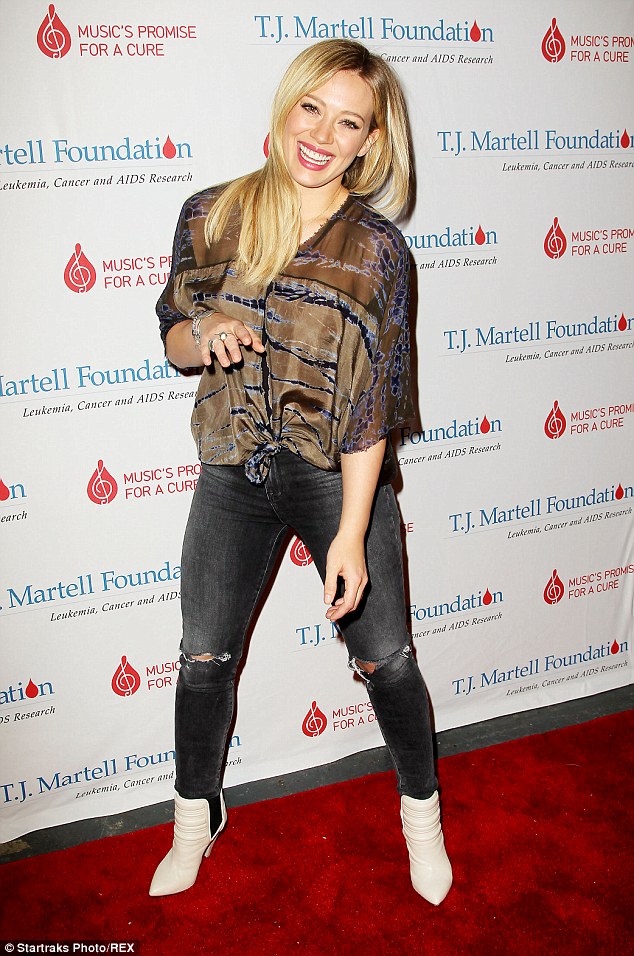 Hilary Duff attends the T.J. Martell Foundation Family Day in New York, September 28, 2014
I love Hilary. But sadly, I can't appreciate the pairing she put together here. First of all, the boots made her look shorter than she already is. Secondly, I feel like the getup is overly casual, and I definitely think she could have done so much better. Would you agree?
Oh don't get me wrong. I don't find her shoes repulsive or anything. In fact, I think they're sexy, but not with that outfit. For Hilary, I think going monochromatic at the bottom is the best way to go. She's really petite, so she needs to look taller. Black boots would have been the more flattering choice, in my opinion.
Speaking of which, I thought I might share with you where the former Disney darling scored her white boots just in case you fancy them. They're from IRO. Dubbed as the Klara, these immaculate boots feature pointed toes, elastic panels on the sides for a snug fit, and 4-inch-tall cone-shaped heels. You can find the Klara on the IRO website. They retail at €640: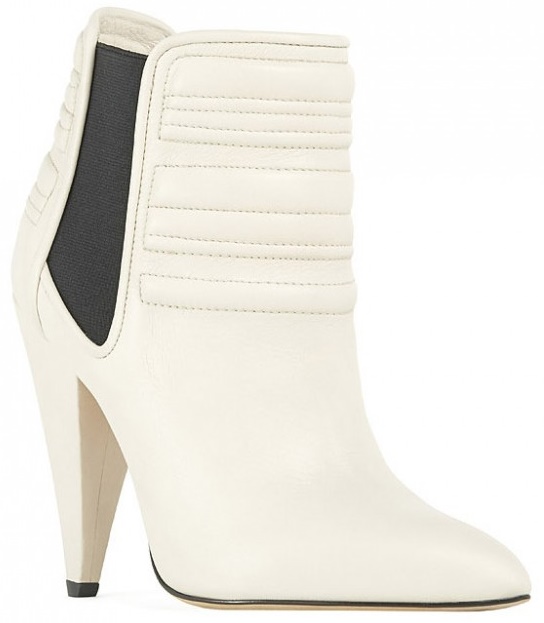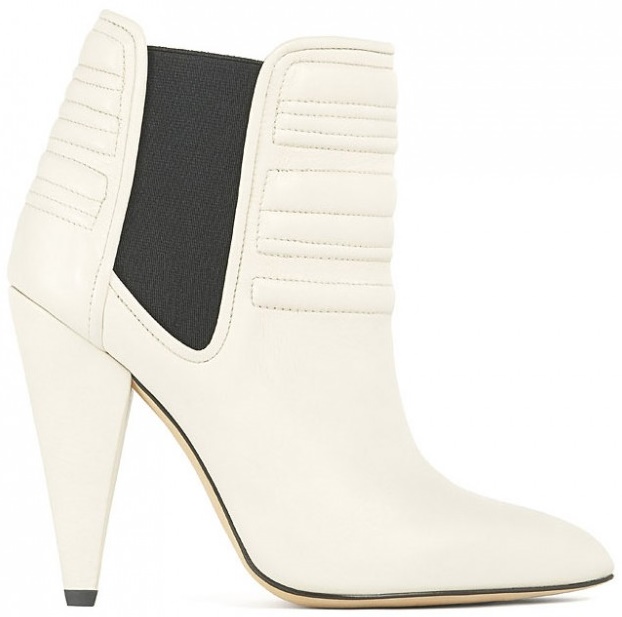 IRO Klara Boots, €640
So will you grab?
Before you order away, you might want to consider another style from the label that isn't too, er, white. Check out the "Keira" booties. These are crafted from a mix of suede and smooth leather materials. They also come in a perfectly flattering nude color that's wearable throughout the year. Just make sure you partner these boots with the right outfit: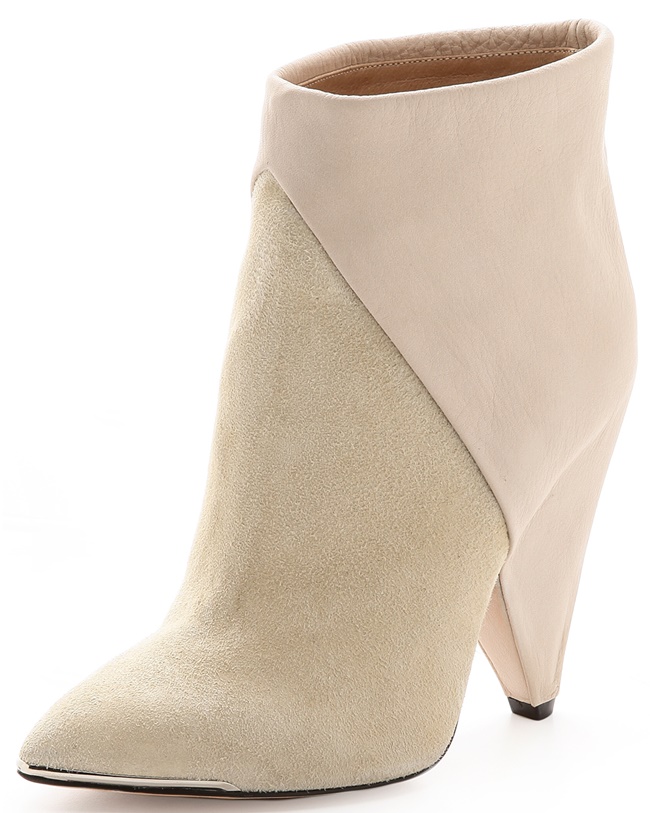 IRO Keira Booties, $795