Hilary Duff stepped out in a really tight pair of black jeans on Friday. She teamed the skinnies with a black cropped top, a statement necklace, and a pair of strappy black ankle-tie sandals. With her gray hair, let's just say she painted quite a picture. On one hand, she looked edgy, but on the other, the gray hair aged her a bit.
Ashy tresses aside, what actually got my attention were her shoes. They were detailed with wide straps that were sprinkled with what appeared to be tiny studs. They were very interesting, to say the least. I also like how the sandals really elevated her all-black look.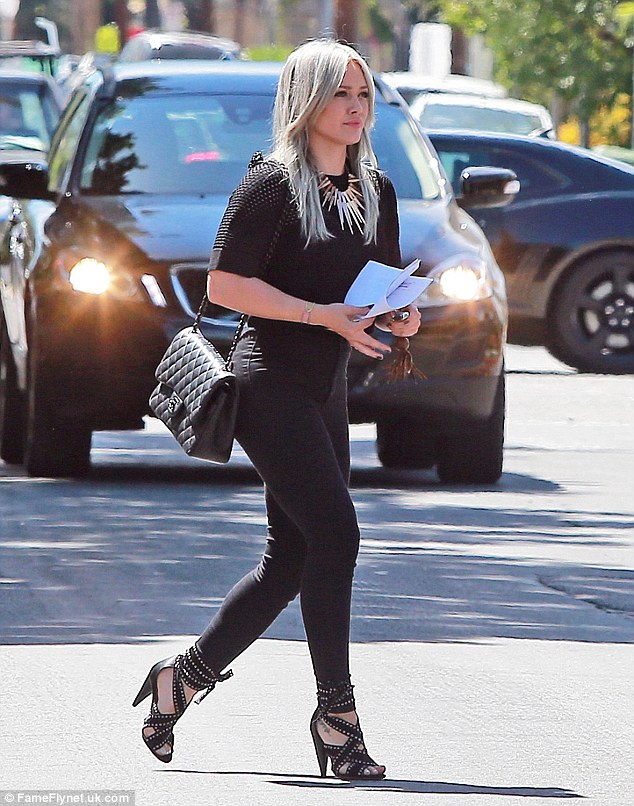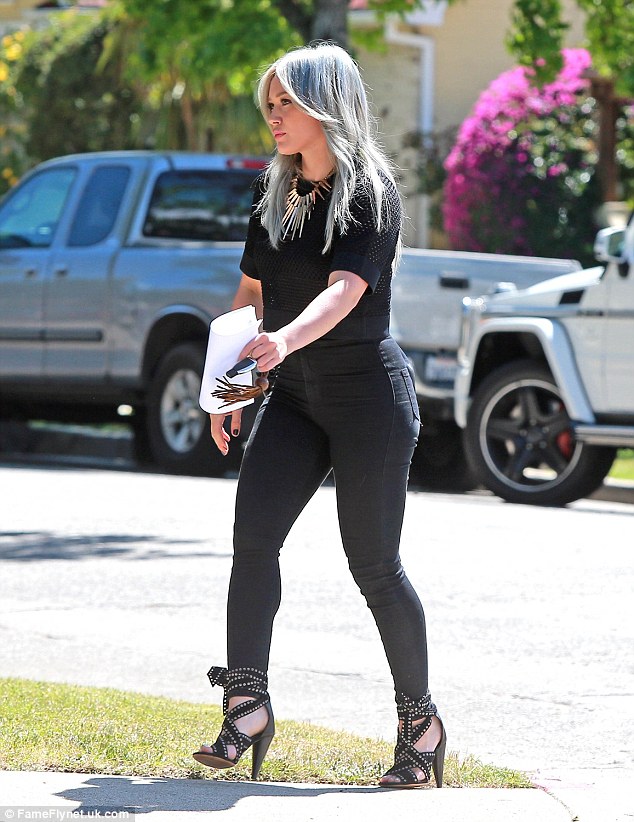 Hilary Duff runs errands in Los Angeles while decked in an all-black attire, May 1, 2015
Do you know where Hilary got her shoes? Can you ID the pair?
I'm thinkin' IRO (because of the cone heels), but I could be wrong. I tried locating them online, but had no luck. If you fancy the pair, however, what I can recommend are these ankle-tie cone-heeled sandals from DSQUARED2. The straps on these shoes are much thinner so they are, in effect, sexier: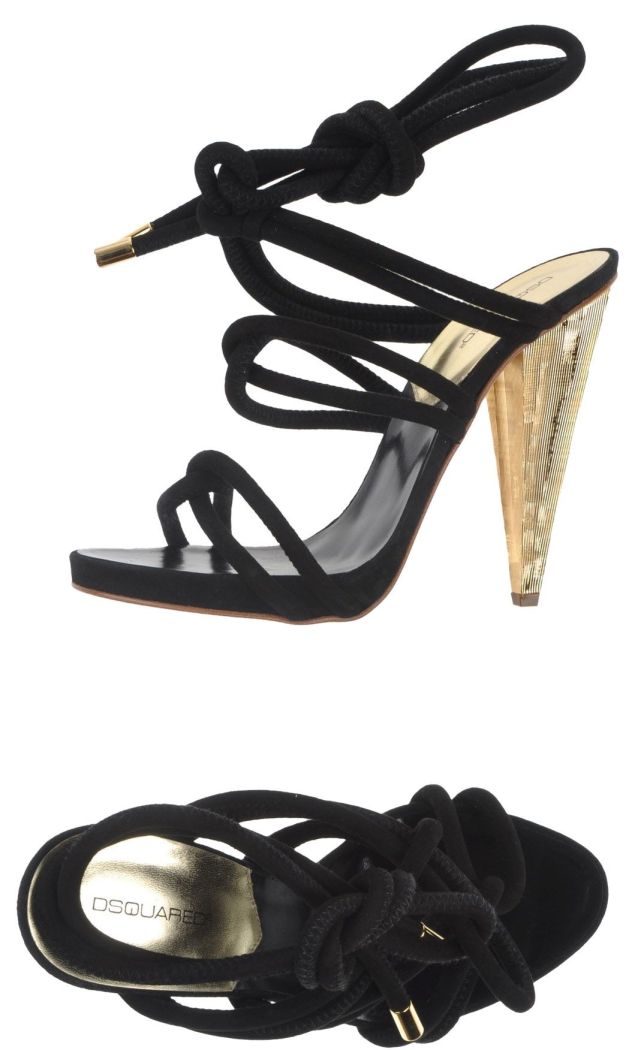 DSQUARED2 Ankle-Tie Sandals, $493