Looking at Hilary Duff in these photos, you wouldn't think it's actually winter.  These were taken yesterday, while the actress was spotted grabbing some cupcakes in Beverly Hills. Honestly, I think she should wear shorts more often because she looks so much taller and sexier in them.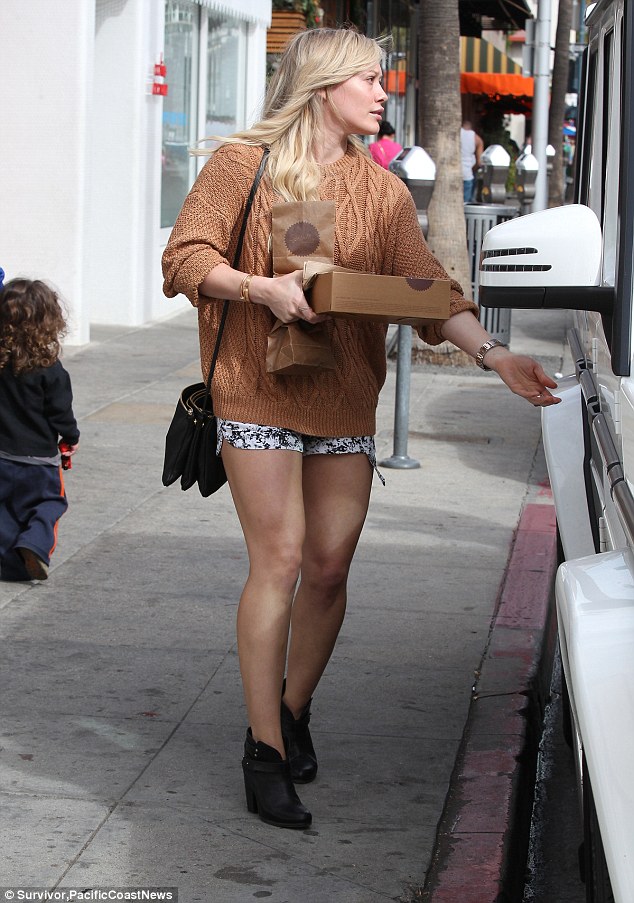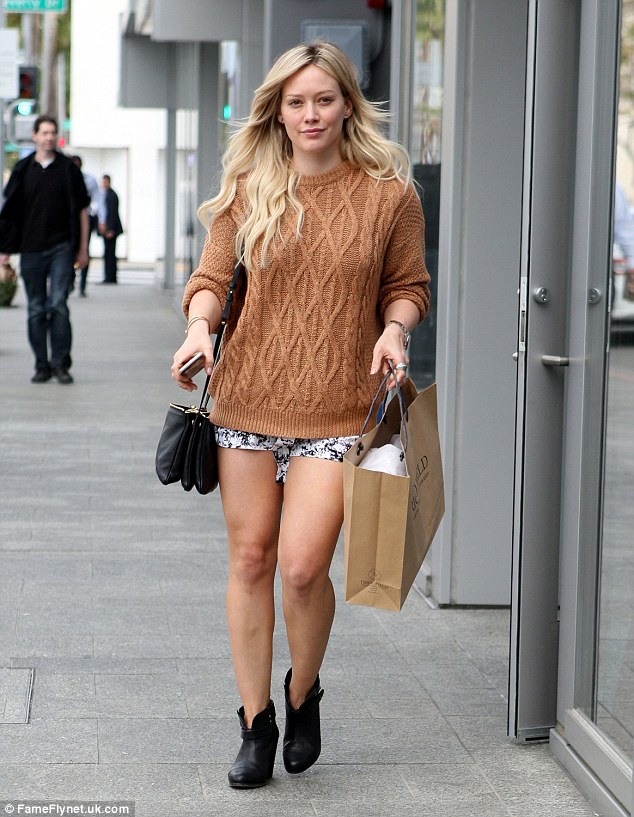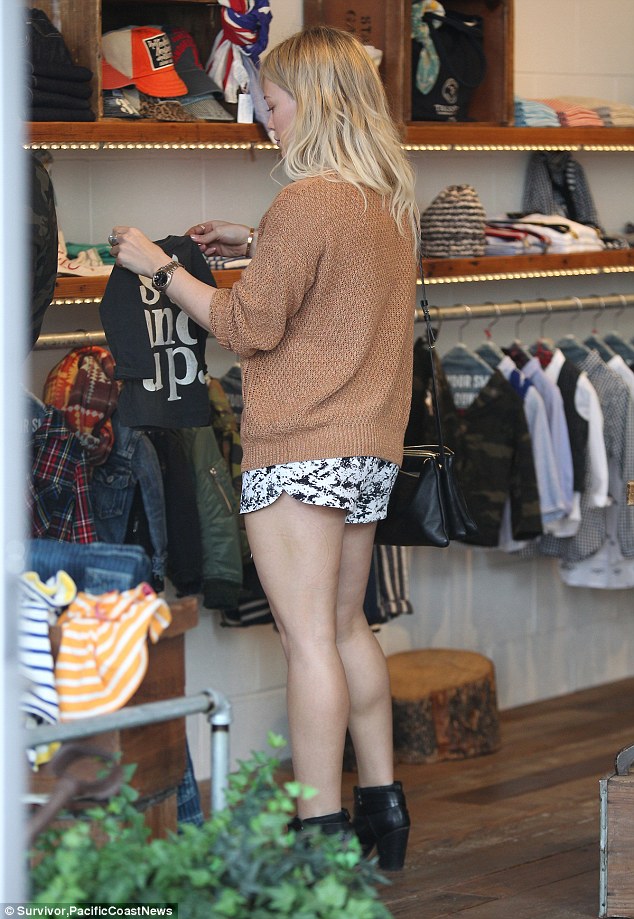 Hilary Duff spotted grabbing some cupcakes and enjoying a session of retail therapy while in Beverly Hills, January 25, 2015
How do you like Hilary's outfit?
I think the mix is unexpected, interesting, and  it actually makes sense. I like how she teamed a wintery piece – the cable knit sweater – with summery shorts. It's an unusual combination. Capping off the combo with a black Celine bag and black boots was also the right move, especially since her shorts are printed.
There are no details on Hilary's sweater and shorts at the moment, but her bag is the "Trio" by Celine in case you're interested. As for Hil's boots, those are the "Harrow" by Rag & Bone, a style you may have already seen countless of times thanks to its strong celebrity following.
The Harrow feature 3.25-inch-tall heels, 4-inch-tall shafts, and decorative wrap-around straps around the ankles. Below is a closer look at the pair. One glance will be enough to make you understand why celebrities are going nuts over these boots: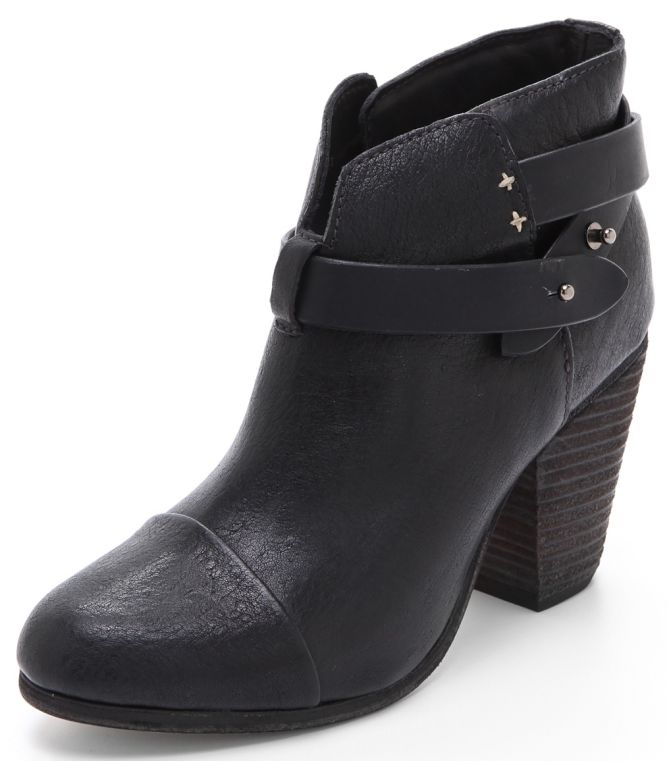 Rag & Bone Harrow Boots, $525
Do you like? Will you be grabbing a pair anytime soon?
The boots retail at a pricey $525 so that may put you off for a moment. However, the style is quite versatile and I have no doubt it will last through seasons, so if you think the amount is worth it, then go make that purchase.