Hilary Duff just chopped off her long locks. I bet you're wondering how she looks like now. Simply scroll down to find out. The Younger actress shared to her many fans the whole cutting process. As to whether she looks good in the new hairstyle or not, well, you be the judge…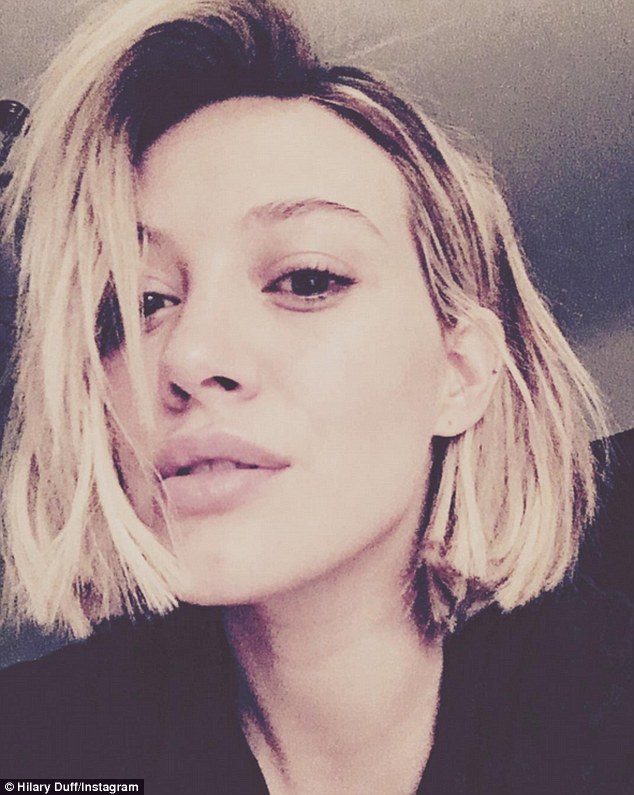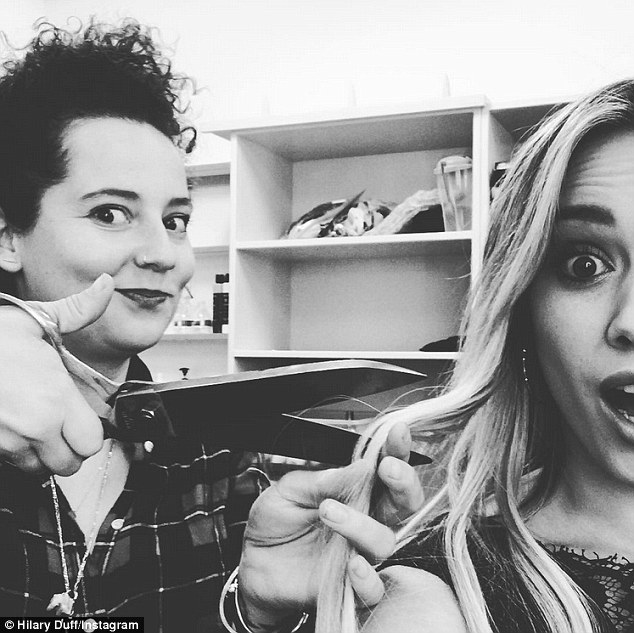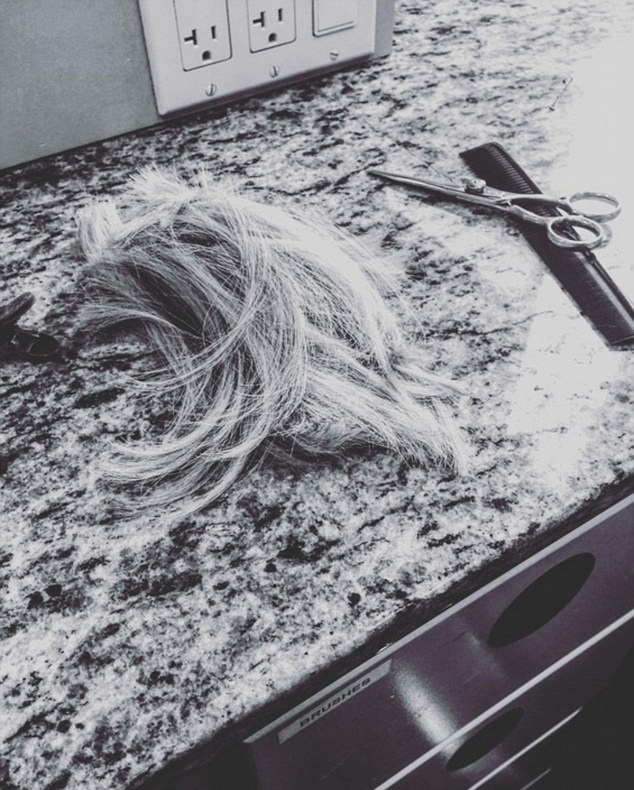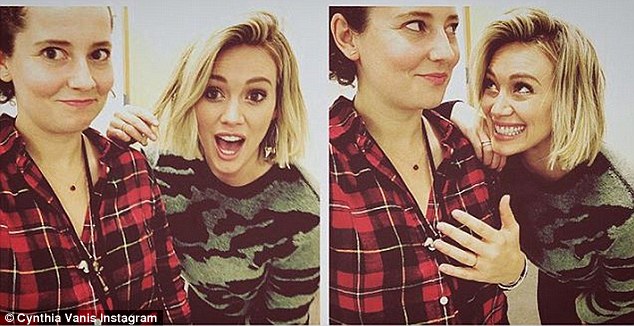 Hilary Duff says goodbye to her long hair as she shares the whole cutting process with her Instagram fans, December 18, 2015
Well, what are your thoughts on Hilary's new hair, do you approve? I obviously like it. But what about you? She looks cooler. Don't you think?
The shorter do is just timely for the holidays. Would you agree? Or do you think she should have waited 'til summer? I think the length gives her a more modern and youthful appearance. It's like looking at a whole new Hilary Duff — no more Lizzie Mcguire, I'm afraid.
Before deciding on the bold cut, Hilary was spotted at LAX last week. Her airport attire was nothing like what the Kardashians would usually wear for a plane ride. It was practical and comfortable.  The getup included a fur-trimmed jacket to keep her cozy, black skinny jeans, a chunky scarf, and some studded designer boots for a touch of fancy.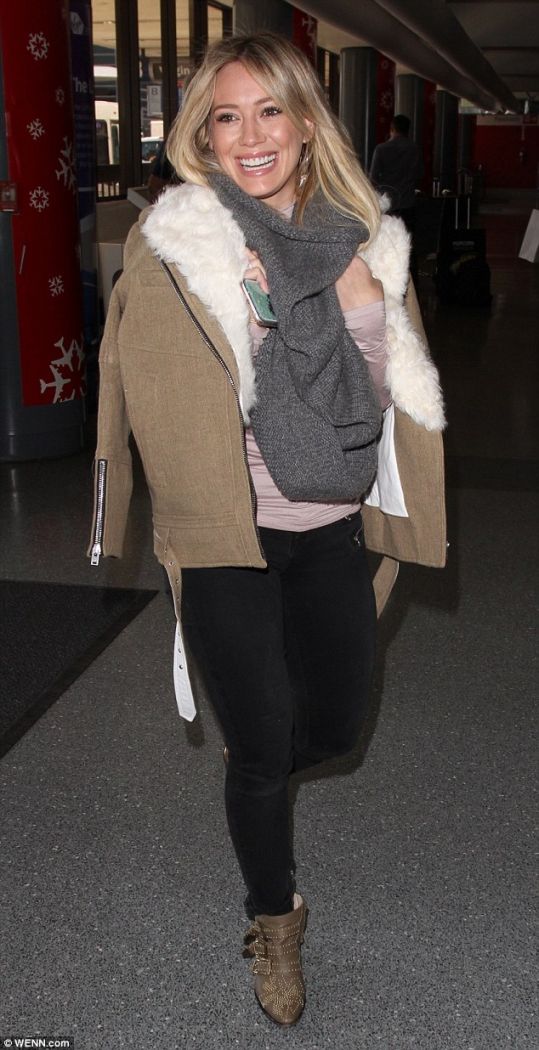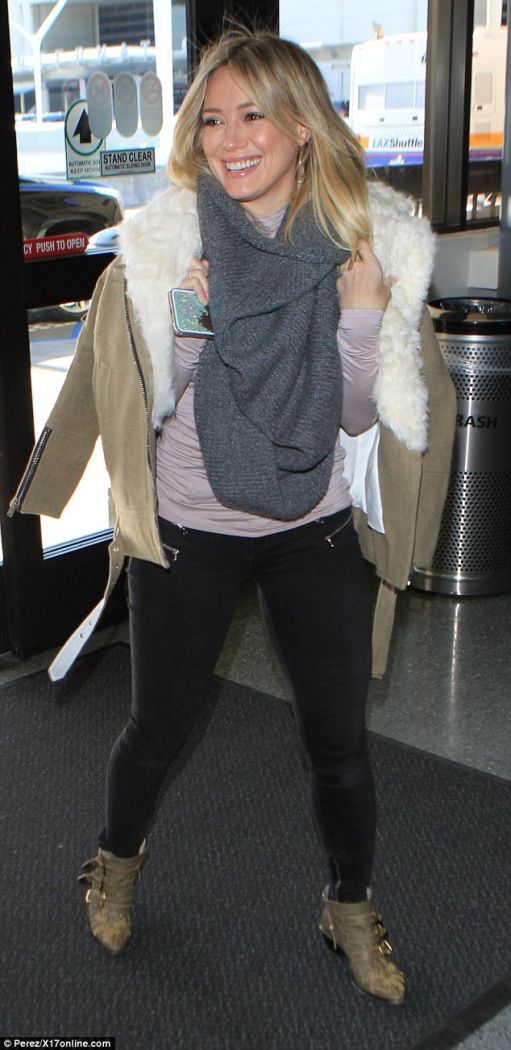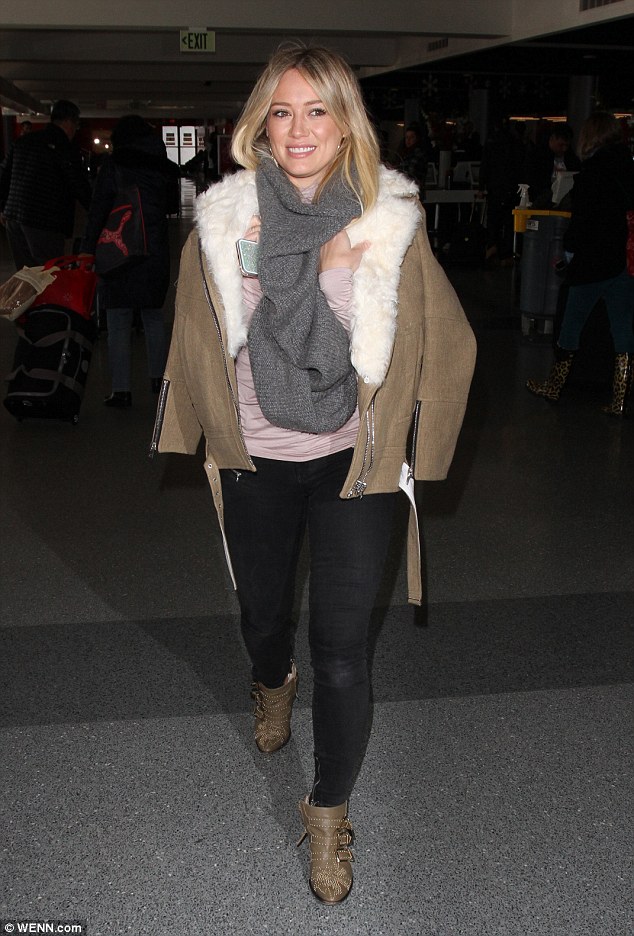 Hilary Duff arrives at LAX on December 15, 2015
Not a bad airport style. Would you agree?
It's weather appropriate but still fashionable. I like how she coordinated the boots and the jacket too. It made her look more put together.
Hilary's fur-trimmed topper is from IRO (sold out), her pants are from J Brand, and her boots are from Chloe. The jeans and the jacket are no longer available. If you like both, I'm sure you can find similar pieces that will fit your budget.
As for Hilary's boots, they're the famous Suzanna, a style much loved by countless celebrities. They feature tiny gold studs all over, three buckles straps across the vamps, and low 1.5-inch-tall block heels. They're the perfect boots to wear if you want to add a dose of  drama into an ordinary look. Here they are in black: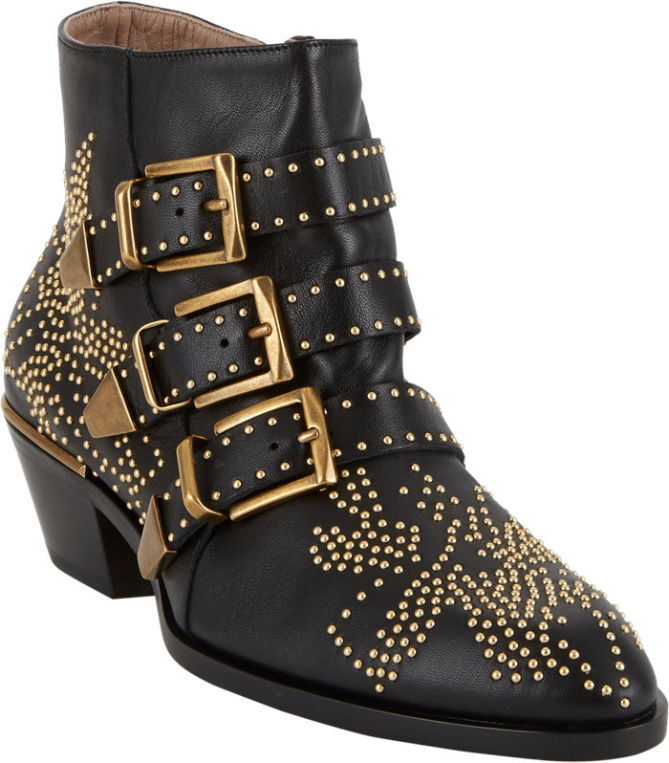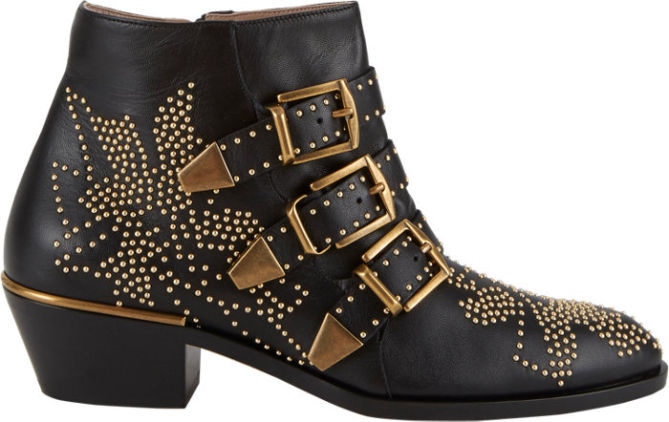 Chloe Suzanna Boots in Black, $1345
The Suzanna boots are available online if you want them. They come in different colors and will cost you about an arm and a leg. Kidding! That would be about $1345.