There's a lot that Hilary Duff can pull off when it comes to fashion, but a frumpy outfit and a pair of fringe sandals for the set of Younger just made the actress look like a lost flower child. The former Lizzie McGuire star was spotted shooting scenes for the show in New York on Wednesday, and her character's getup — unfortunately — didn't look too flattering.
I don't know what the show's stylists were thinking when they put Hil in a matching high-neck shirt-and-skirt combo. No doubt, sophisticated boho was probably the look they were going for, but they surely missed the mark. The getup drowned Hilary's petite frame. And to make it even worse, they made her wear ankle-grazing sandals that shortened her legs AND complemented the ensemble with plaited hair, which again, was not a very flattering choice.
Sorry Hil, I love you, I was a huge fan of Lizzie, but I just cannot bring myself to give you a thumbs up for this look. If it's any consolation, at least it wasn't you who came up with it.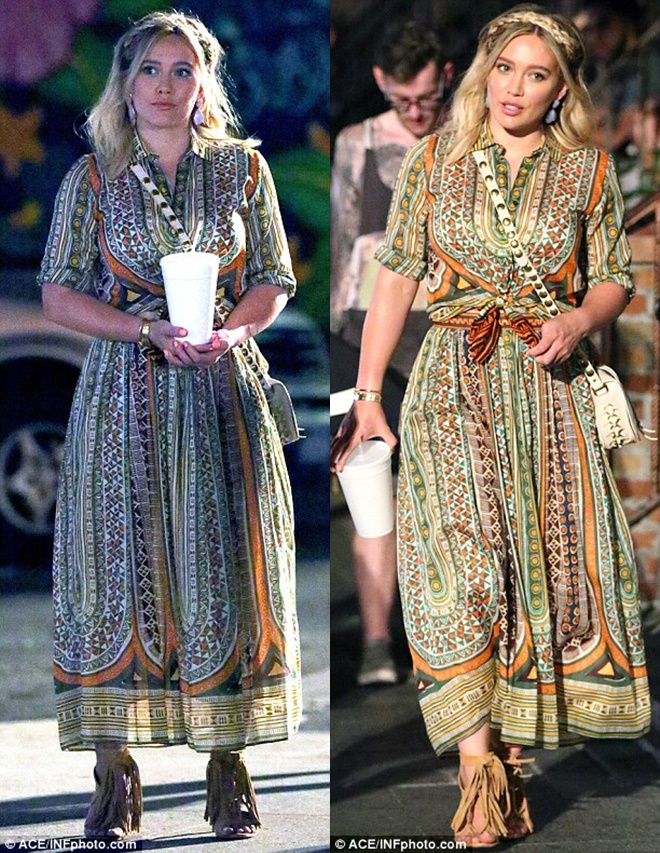 Hilary Duff wears boho fashion for her character on Younger while filming scenes in New York on August 10, 2016
What are your thoughts on Hilary's bohemian style for Younger? Think she pulled it off or do you agree with me on this? You know, had the skirt been a pair of thigh-skimming shorts, I think this would have worked. Yes?
Don't get me wrong, the two-piece set doesn't look bad. But, it doesn't suit her body. If you fancy the printed separates, you'll need to do a bit of research because I couldn't find any deetz on them.
Hilary's tasseled heels, on the other hand, are from Chloe. They're crafted from suede leather, feature 3.75-inch-tall heels, criss cross straps on the vamps, and ankle-wrap straps detailed with tassels/fringes. Below is a closer look. You can find the shoes online. They're currently on sale. And if you prefer wedge heels, the label offers that too: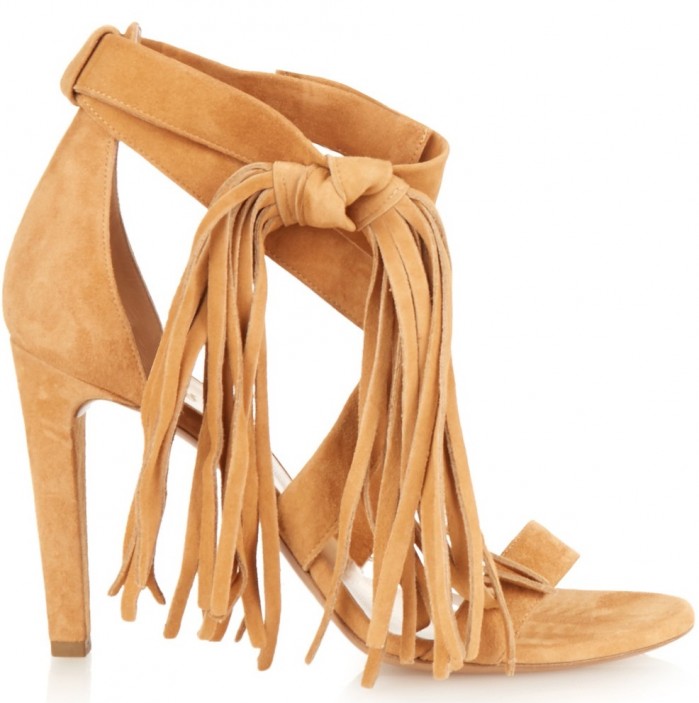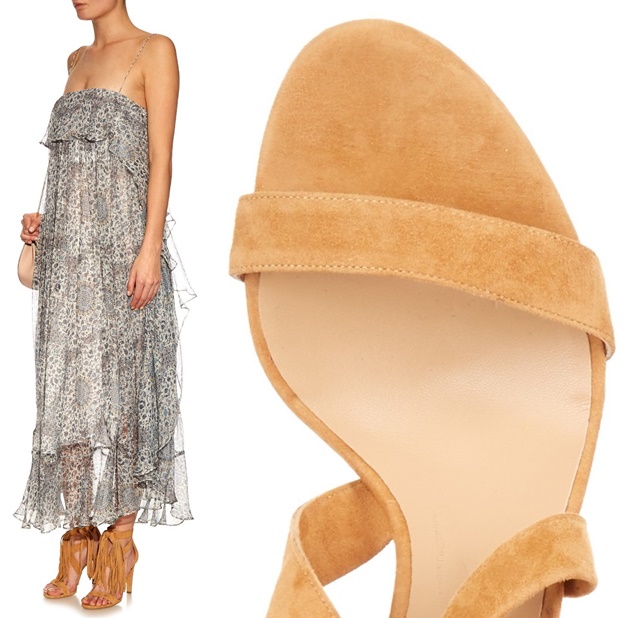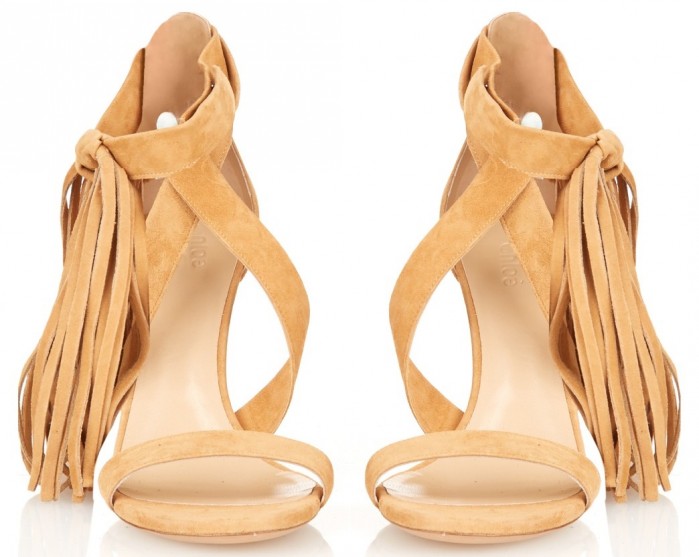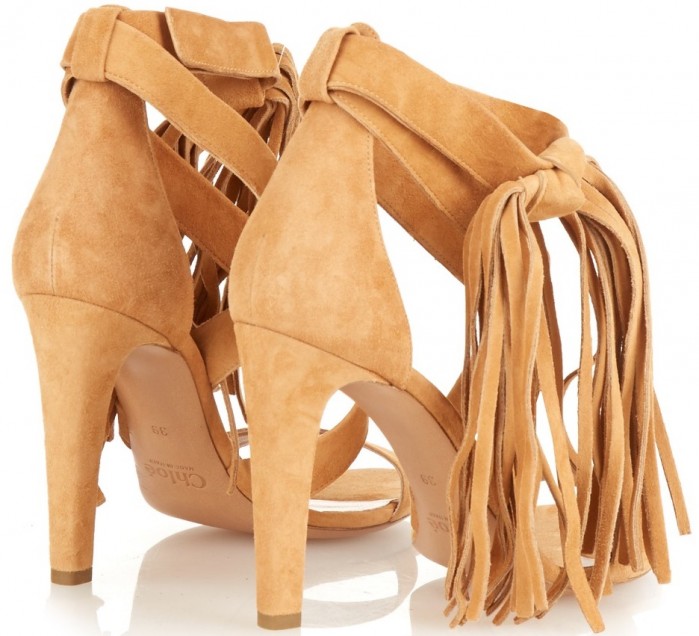 Chloe Tassel Suede Sandals, $369 (was $615)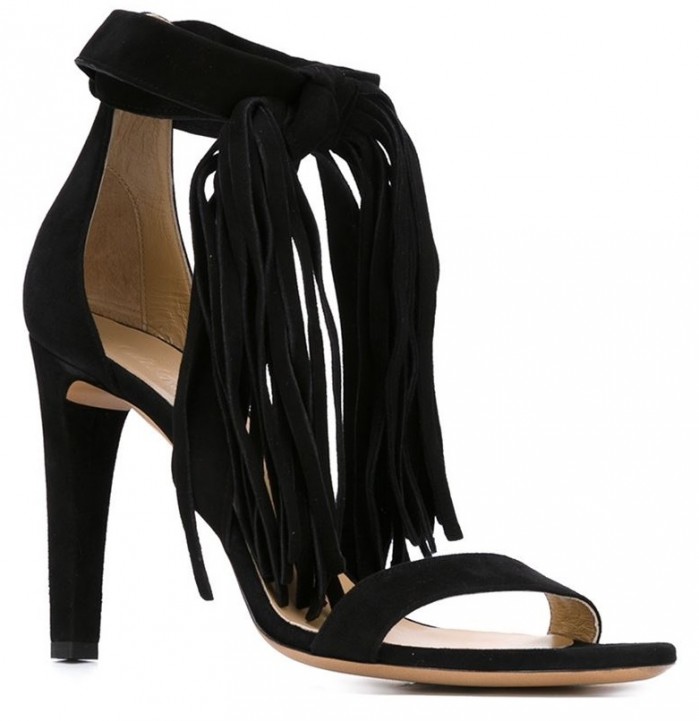 Chloe Suede Tasseled Sandals in Black, $315 (was $630)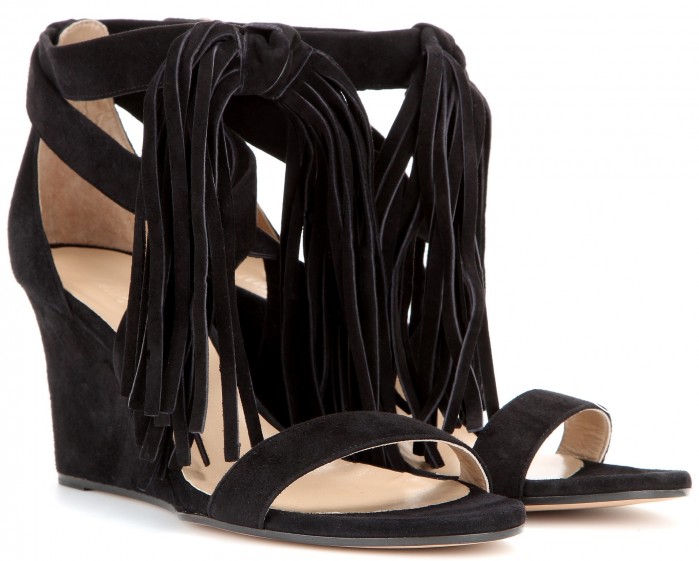 Chloe Suede Tasseled Wedge Sandals in Black, $468 (was $780)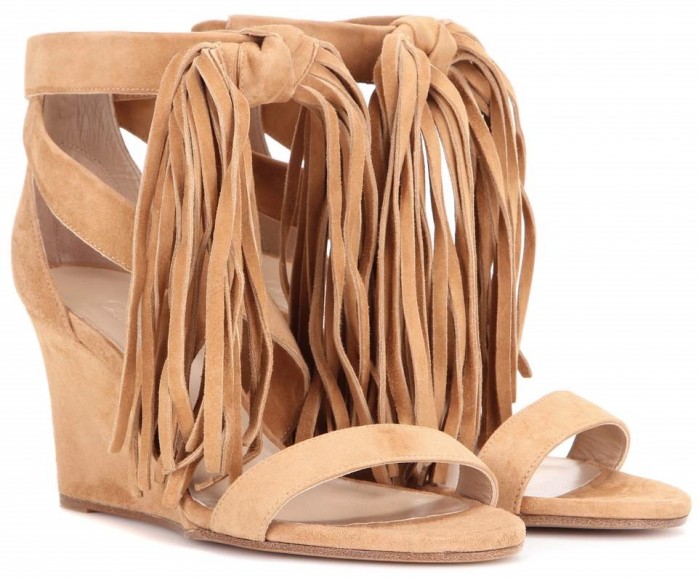 Chloe Suede Tasseled Wedge Sandals in Camel, $390 (was $780)