Looks like Hilary Duff got bored with her naturally blond locks. She's joining the blue-green-purple hair bandwagon. Yep, you heard that right. Hilary just colored her hair green. She debuted the fresh do on Wednesday by sharing a snap of herself on Twitter. She was also spotted with her new blue tresses while shopping after a quick workout session.
For the activity, the young actress was in her t-shirt and sweat pants, but made an effort to glam up the attire by topping it off with a leather jacket and a Chanel purse. She was also in a pair of very colorful and catchy trainers. In fact, the shoes were very cute — not like the usual Nike footwear we see worn by  most celebs.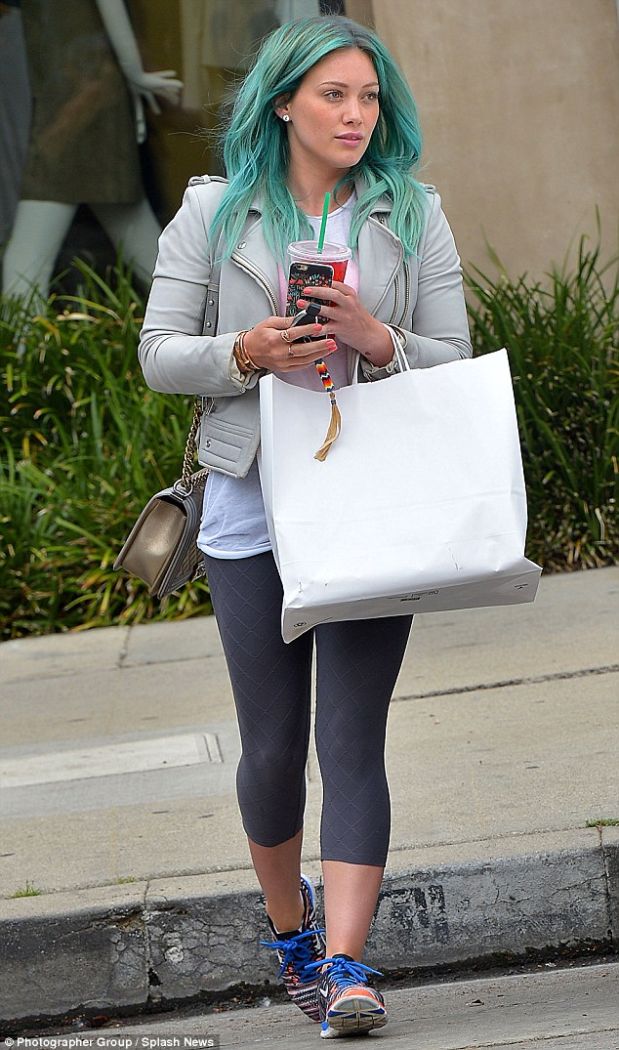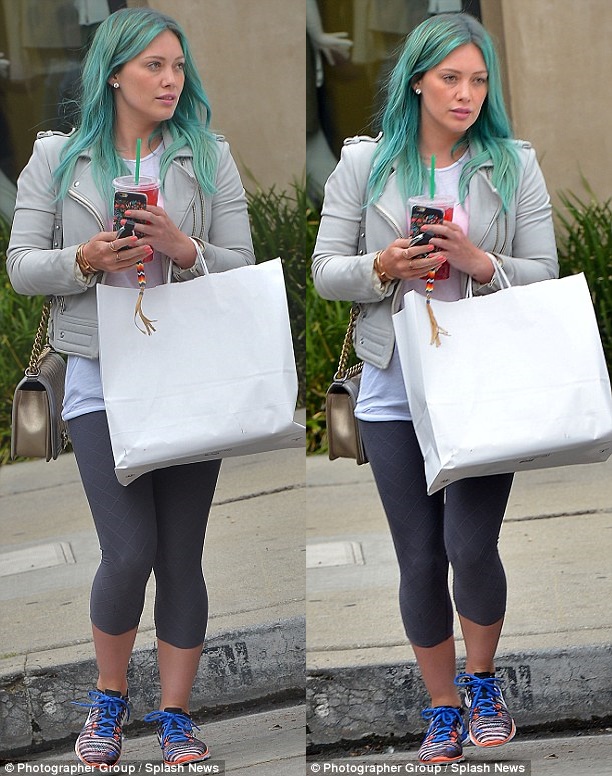 Hilary Duff engages in some retail therapy in Los Angeles right after her workout session, March 18, 2015
Do you like Hilary's new hair color? Do you approve or do you think it's a disaster?
I love Hilary. In fact, I was a Lizzie McGuire fan. But I can't bring myself to love  the color on her. It doesn't suit her for some reason. Maybe a richer darker blue may have worked, yes?
As for Hilary's colorful trainers, those are the Nike Free 5.0 TR Fit 4. The style comes in various prints, but the ones on Hil are in black/cobalt/mango combination. Below is a closer look at the pair. You can score one for yourself if you're interested. The shoes will cost you $110: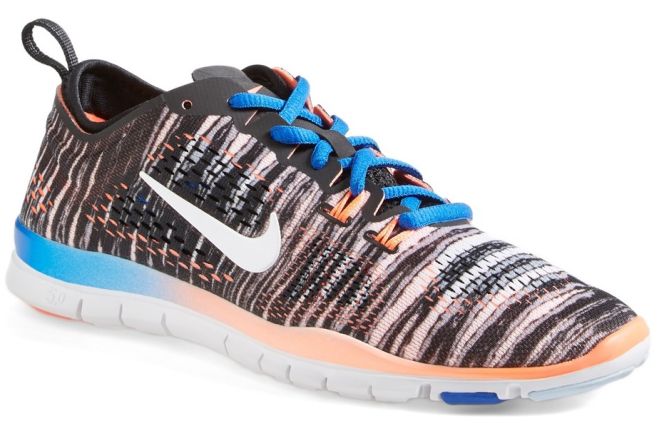 Nike Free Run 5.0 TR 4 Print in Black/Cobalt/Mango, $110