It's true what they say. An outfit, a pair of shoes, or something as simple as a haircut, can change the way a person feels and looks. In Hilary Duff's case, it somehow turned her into a cooler version of her old self.
I mean, I was prepared to see someone more sophisticated when she had the haircut  a few days ago. But after seeing her run errands in the new do on Tuesday, I must say she looks a hundred times cooler now.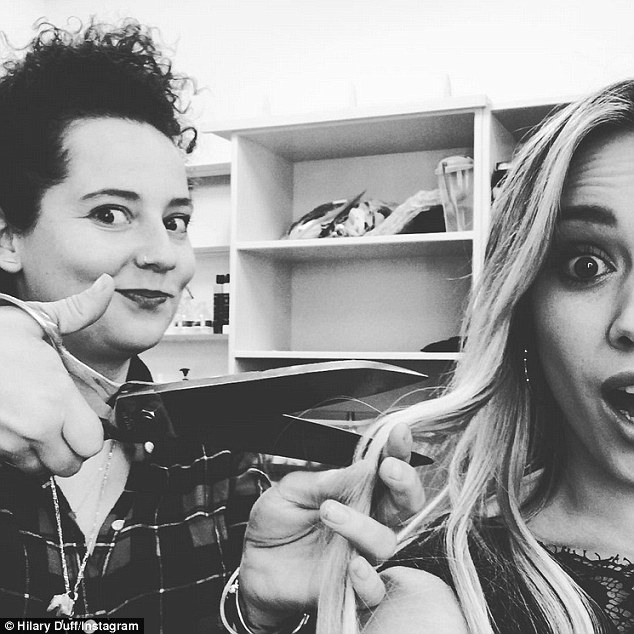 Hilary Duff announces the haircut to her Instagram fans
Before, with Hilary's long blond hair, she was sweet, pretty, and still very Lizzie Mcguire-ish. After the cut, you can't help but throw those words out of the window. Now, Hilary is all modern, fresh, edgy, and fabulously cool. Check out these pics, then tell me if you agree: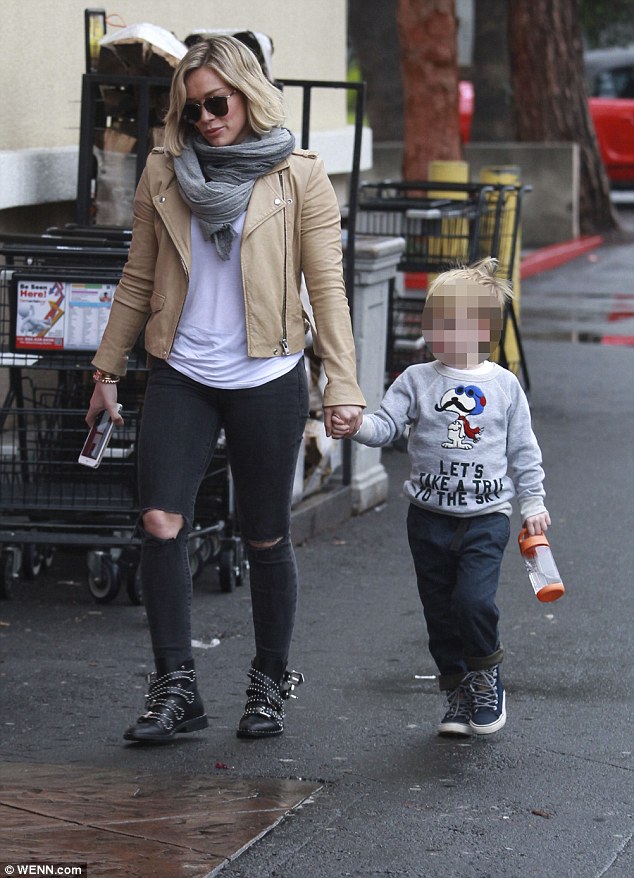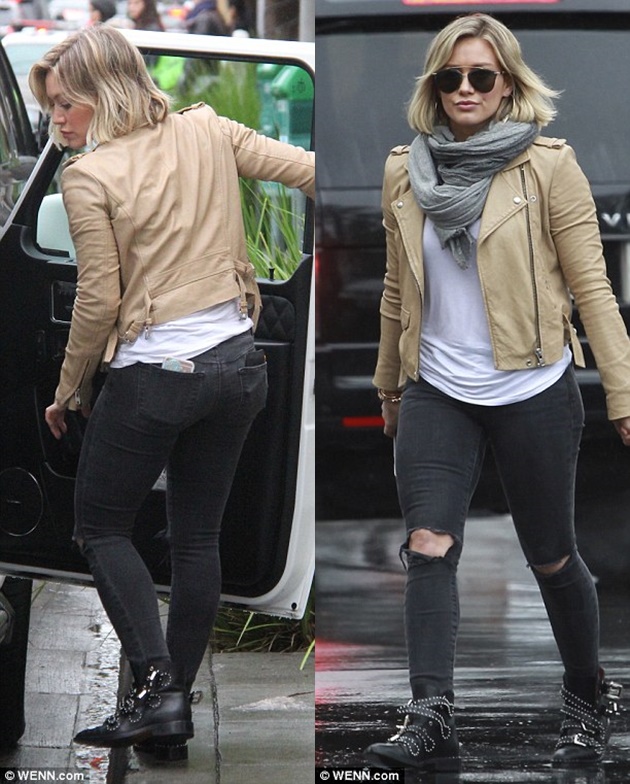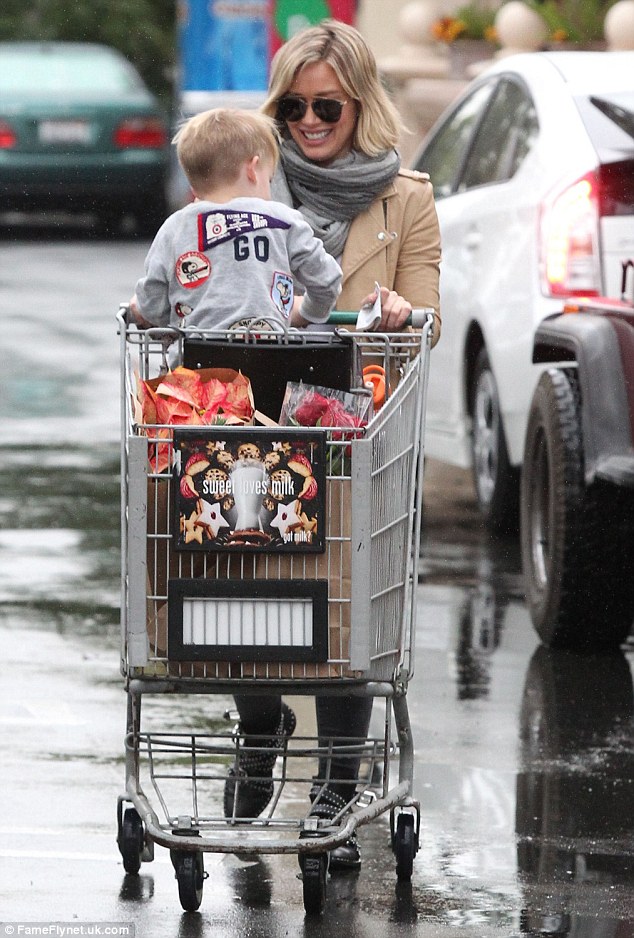 Hilary Duff runs errands with her son in Los Angeles on December 22, 2015
See? Doesn't she look great with that bob?
I guess those studded boots helped in the "looking cool" department too. Speaking of which, if you're curious about the pair, here's a closer look: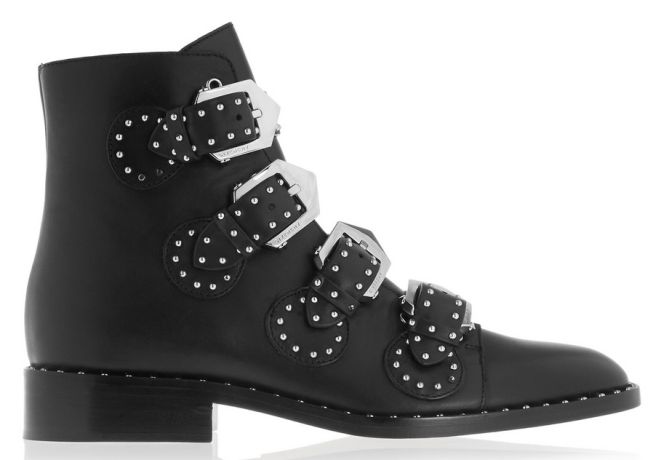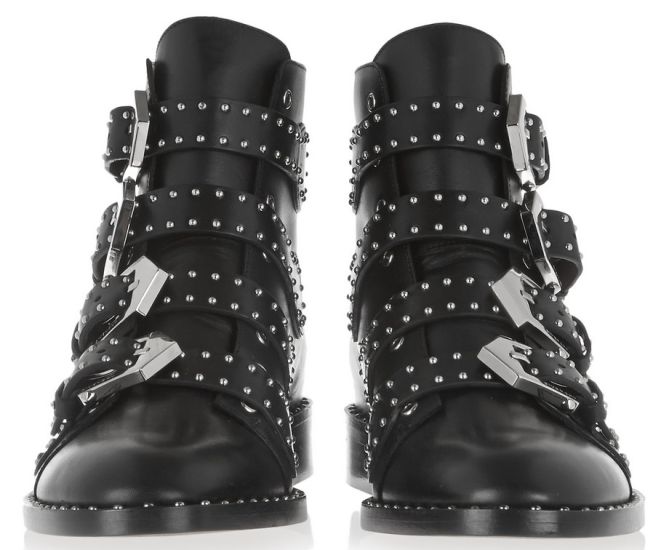 Givenchy Studded Buckled Boots, $1395
Yes, they're from Givenchy. They feature studs all over the multiple buckled straps, studs around the soles, pointed toes, and short ankle-tall shafts. They're essentially a cool girl's go-to boots. If you want a pair, you can score one online. The boots retail at $1395.
By the way, Hilary's leather jacket is from IRO while her jeans are from J Brand. Both are accessible online too if interested.
IRO Jones Leather Jacket, $1290 / J Brand Photo Ready Cropped Jeans, $225